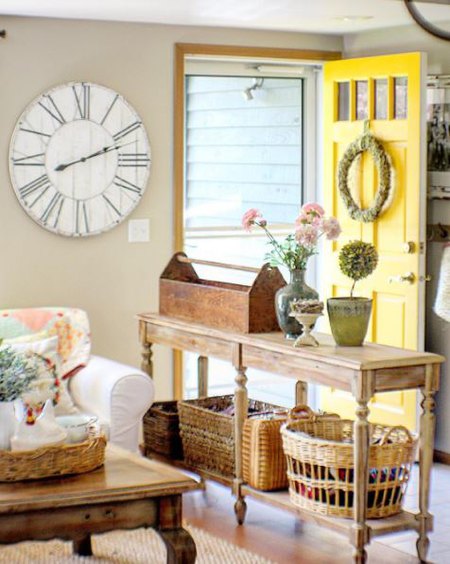 Kirsten Yanasak is the creative force behind Bright Yellow Door, a lifestyle blog showcasing her family of five's eclectic, colorful home in Seattle, Washington. She seamlessly blends rustic farmhouse and cozy cottage style for a look that is warm, welcoming and effortlessly charming.
"I like a 'found' look, not one that can be manufactured or purchased from a department store in one day," she explains. "I like homes with personality. They look lived in and loved."
With her budget-friendly style, DIY projects, thrift-store finds and gorgeous imagery, it's no surprise that Kirsten has a gained a following of nearly fifty-seven thousand on Instagram alone. In this interview with Mohawk Homescapes, Kirsten shares with us how she recently revamped her deck, where she finds inspiration and some of her favorite styling tips for summer.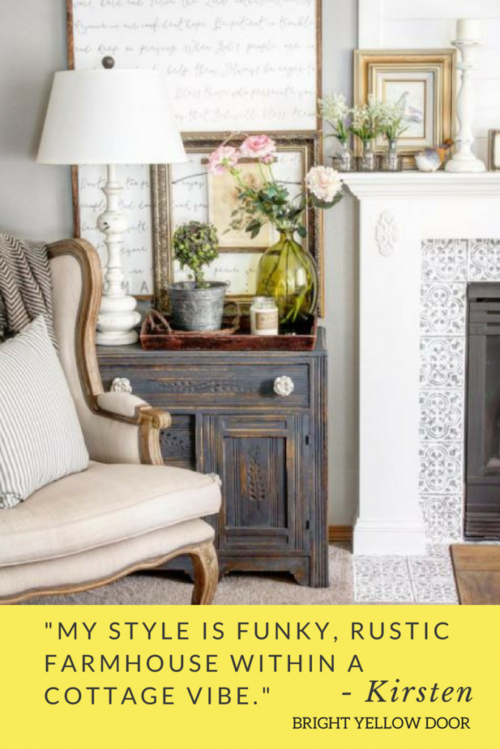 You recently gave your deck a makeover! Tell us how you pulled the look together. 
In designing my deck project, I took old and new elements. I had a funky, very old bench I adore and decided to use that as my makeshift coffee table.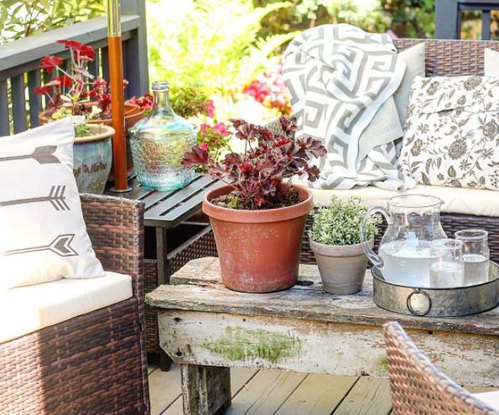 I wanted to add interest to a wall of our house that is just blue and somewhat boring. I've always wanted a bar cart, but just don't have the budget for it. I was rummaging in our garage and spied this old, rusted shelf my husband had in the dump pile. Voilà! I cleaned it off and it adds just the right amount of the rustic touch I was searching for!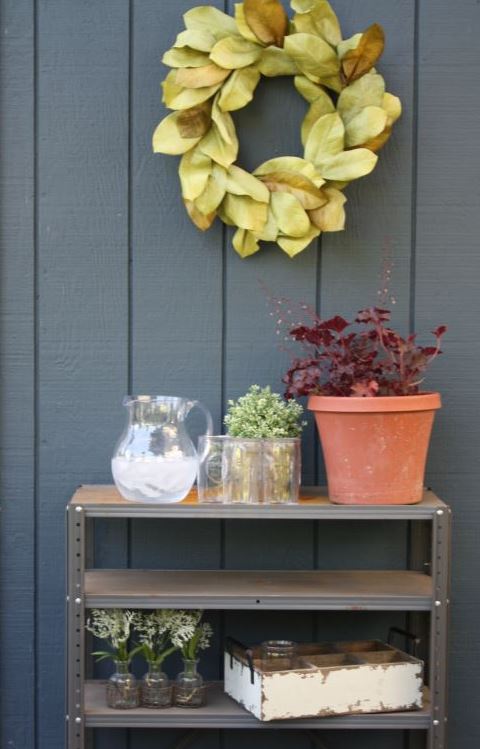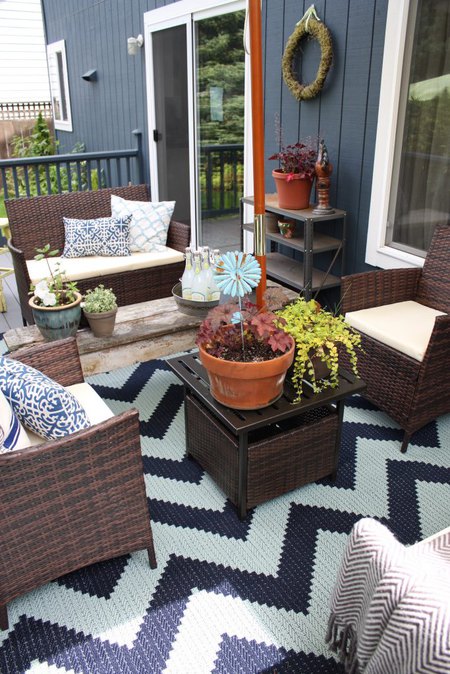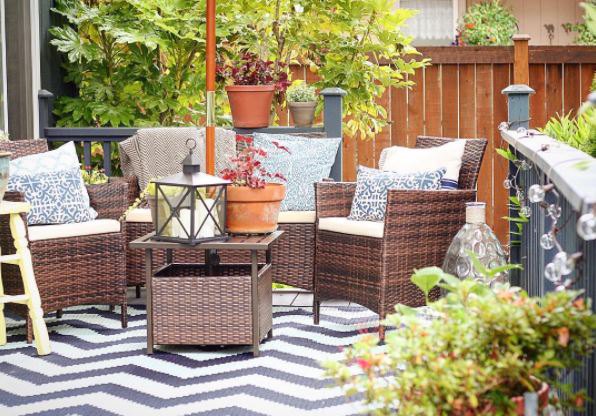 What are the summer home essentials in your decor mix? 
Lots of faux flowers (I am constantly changing around) to add pops of color. I also have added some brightly colored throws that add interest to my white couches.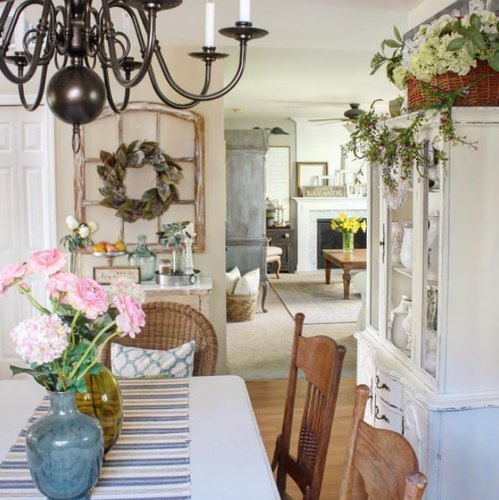 Do you have any go-to blogs or magazines from which you draw inspiration?
I follow some gorgeous feeds on Instagram and I'm always cruising Pinterest for inspiration. I love all of the smaller magazines, like the ones with cottage style, cute homes.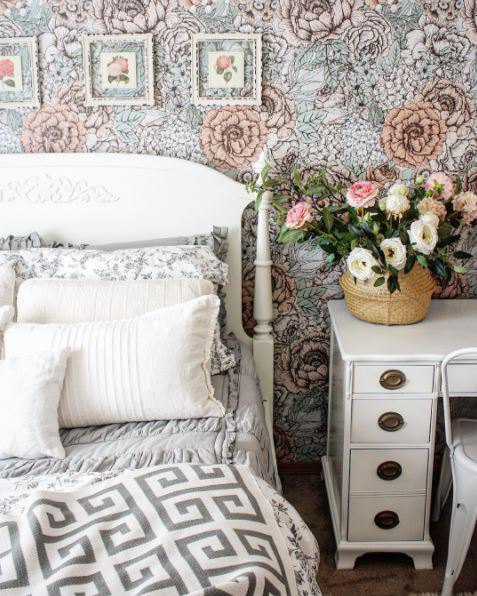 Speaking of magazines, your home was recently featured on the cover of American Farmhouse Style. Tell us about that! 
The whole experience was so fun! The magazine hired a photographer back in November to take pictures for the summer issue. Knowing it would be a full day of work to capture 15 perfect shots, my husband took our kids away for the day. It was a busy day! I did all the styling in the shots and the photographer and I worked really well together. In April, the editor called me for an interview and in May, an envelope arrived with a magazine in it. I didn't know we had made the cover until I pulled it out!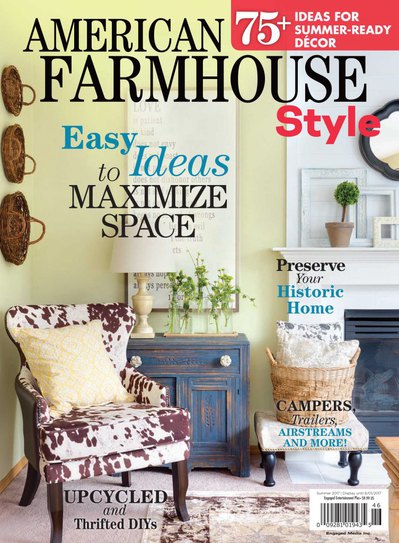 Do you have any tips for Mohawk Homescapes readers to freshen their homes this summer while staying on a budget? 
My favorite way to freshen up my home is by using Craigslist. I am a firm believe that anything can be found there if you look long enough. If I see something I like, either on a blog, in a magazine, or on Instagram, that's where I look. I try to search in a specific, descriptive way, and often times I will find a variance of exactly what I am looking for!
You can also find treasures at your favorite thrift store. Take a shower curtain and recover some thrifted pillows for instant outside color!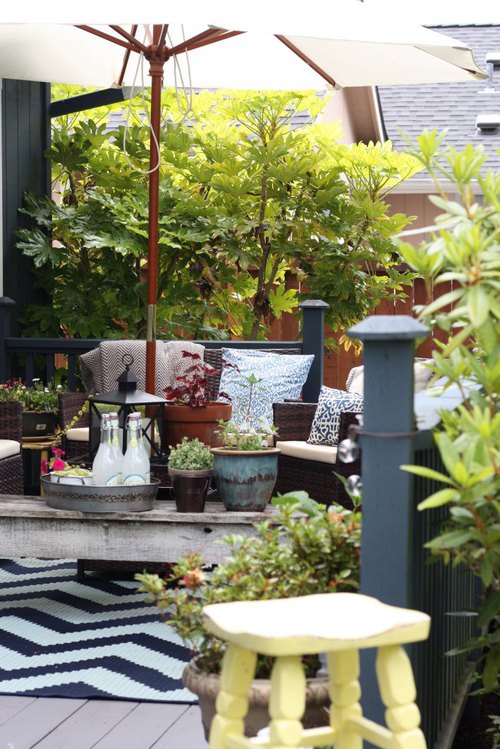 What do you think of Kirsten's fresh summer home style and deck makeover? Be sure to tell us in the comments below and visit the Bright Yellow Door blog for even more inspiration!
Editor's Note: All photos used with permission from Kirsten Yanasak of Bright Yellow Door.