Bridal season is officially here and wedding bells are ringing. Beautiful white and ivory wedding invitations adorn the memo board in my kitchen, and my Stitch Fix box is full of cocktail dresses that require Spanx and fancy shoes. However, there's no complaining here- I love any occasion that requires red lipstick and champagne!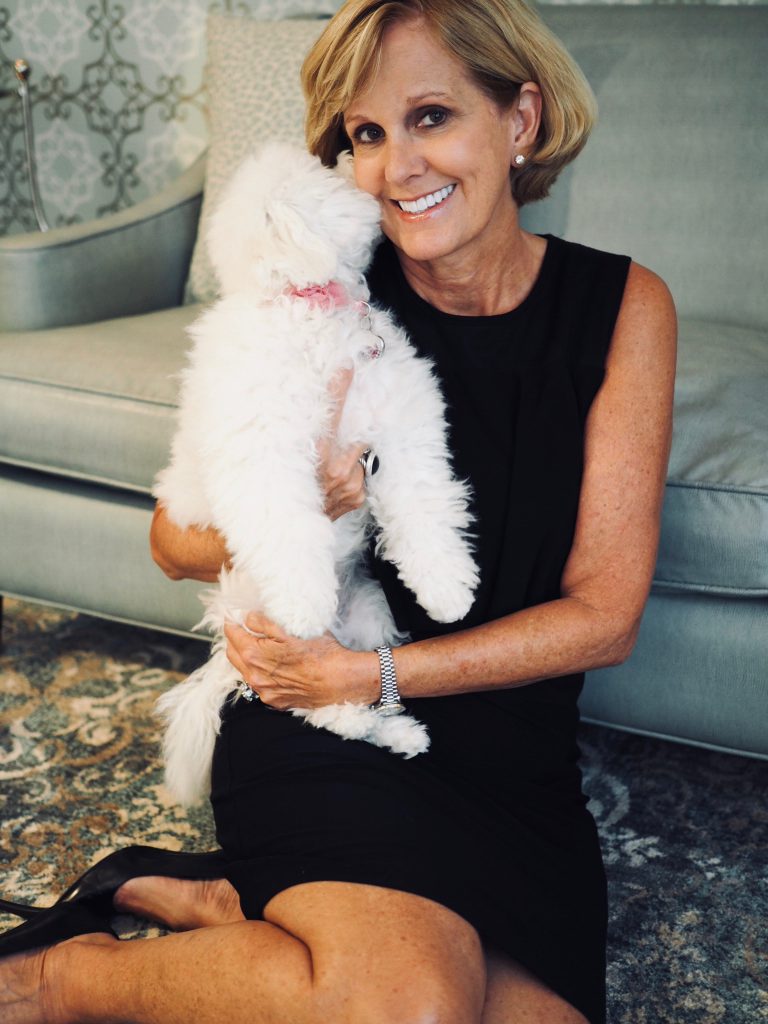 Weddings are part of my DNA. Why? My mom just happens to own Bridals by Lori, one of the nation's largest bridal salons and home of TLC's hit show, Say Yes to the Dress: Atlanta. In the midst of running a thriving business, she stars on the show and is a wonderful mom, wife and grandmother. In summary, she is a total rock star, and I couldn't be more proud of her.
Because of the family business, I was fortunate enough to grow up around fabulous couture wedding gowns, fashion designers and all kinds of fantastically creative people that encouraged me to follow my dreams- which landed me in the home industry. Throughout the years, I've helped my mom keep the store looking fresh, stylish and fabulous. Because of the enormous amount of foot traffic the store receives from both brides and fans of the show, it is key that we select interiors that are not only beautiful but extremely durable as well.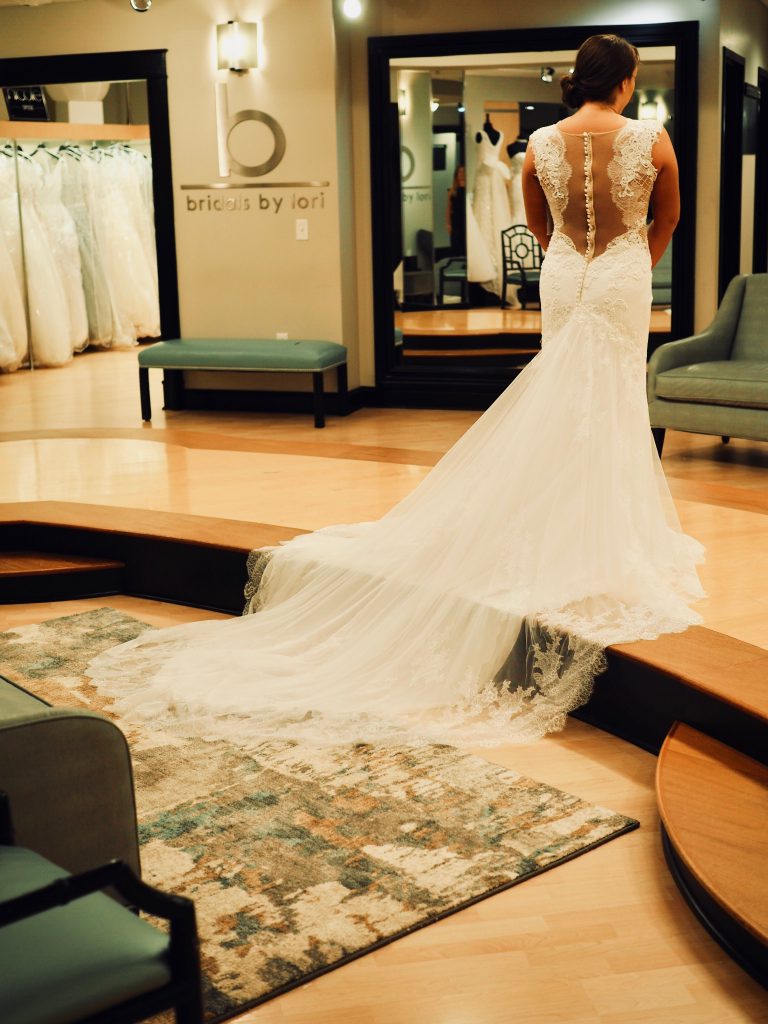 The store is also the actual set of Say Yes to the Dress: Atlanta, and you'll notice that most of the show is filmed in the store's main lobby area and upstairs on the bridal floor which is home to the infamous runway. (Side note: The runway is where the bride makes her final decision after being "jacked up", or adorned with fabulous veiling and accessories, and says YES to the wedding gown of her dreams.) To compliment the shades of white, ivory and champagne found in the couture bridal apparel, these areas are decorated in soothing shades of blue, grey, taupe and aqua. And, just recently, my mom commissioned me to update the rugs in these areas of the store during a one-week break from filming.
Mohawk Home to the rescue!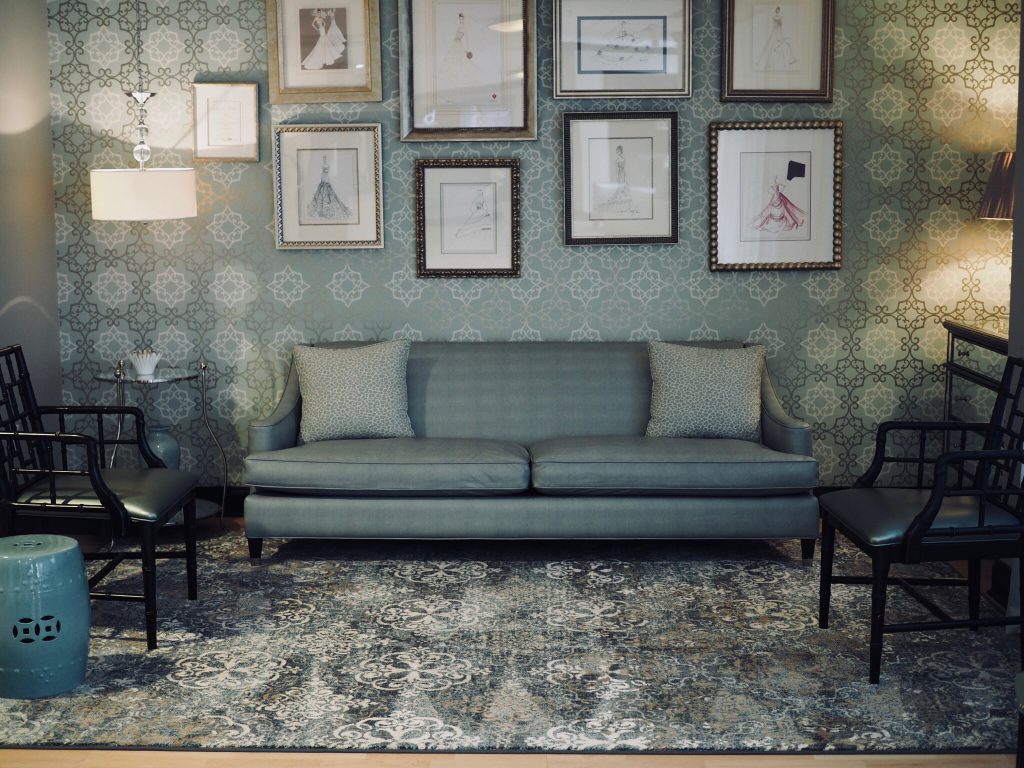 Karastan Studio by Mohawk Home does a great job of staying current with the latest interior design trends and colorways, so selecting rugs that complimented the existing décor of the set was simple. For the main lobby of the store, we selected Karastan Studio Serenade Arietta Abyss. The stylish pattern is made from triexta which offers built-in stain and soil protection that never washes or wears off. A perfect choice for these high traffic areas! For the runway space, we opted for a more contemporary design with Karastan Studio Adante. Also made from triexta, both rugs offer lifetime stain resistance. The taupe, champagne and ivory accents in the rug looks phenomenal against the wedding gowns.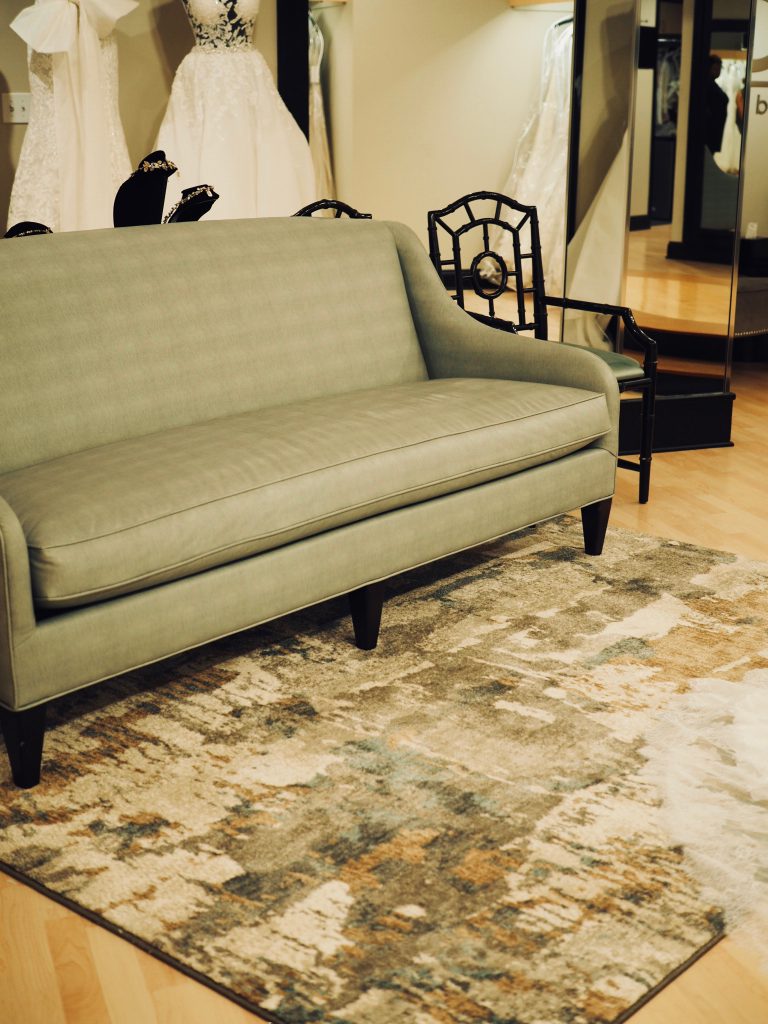 Between rolling camera carts, 20-person bridal entourages and thousands of weekend shoppers, the rugs have already survived- and conquered- the ultimate traffic test and remained clean and beautiful. Next up is selecting another Karastan Studio by Mohawk Home rug for the shoe department.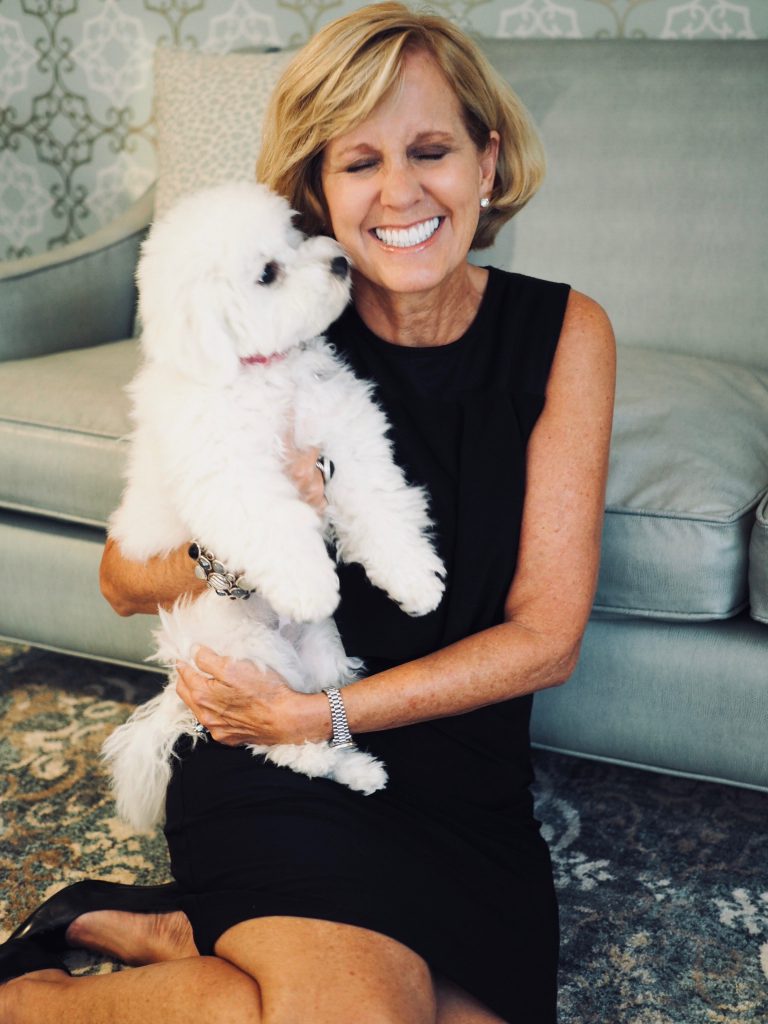 What does Lori and her new puppy, Chloe, think? We're saying YES to Mohawk Home!