Whether you're planning on selling, or simply want your own family to enjoy the view, improving the curb appeal of your home is always a good idea. After having recently completed a major springtime curb appeal overhaul, I've rounded up some simple ideas and tips for any budget. So, pour a glass of lemonade, roll up your sleeves and let's get your house looking AH-MAZING this spring.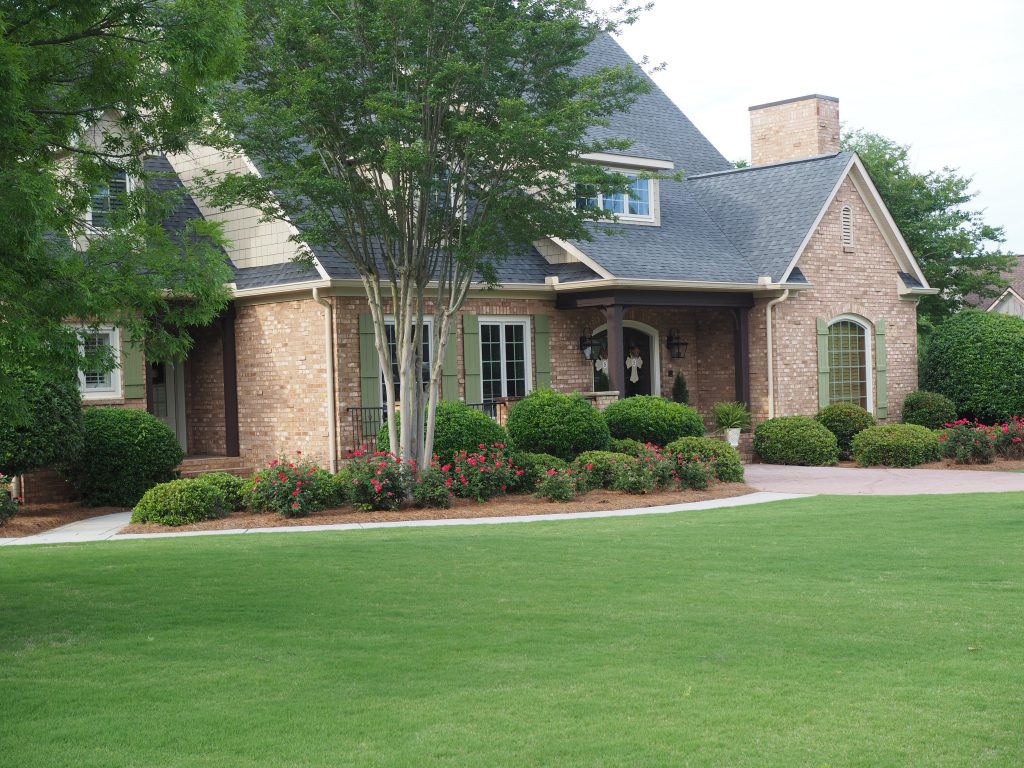 Before going shopping or selecting paint, first decide on an outdoor color pallet. What is the period and style of your home? If you live in a neighborhood, what colors compliment the other homes? Land on a color pallet that will guide your outdoor selections before diving in headfirst. If you're visual like me, check out exterior paint colors on Pinterest and snap photos of homes around town that have an appealing pallet.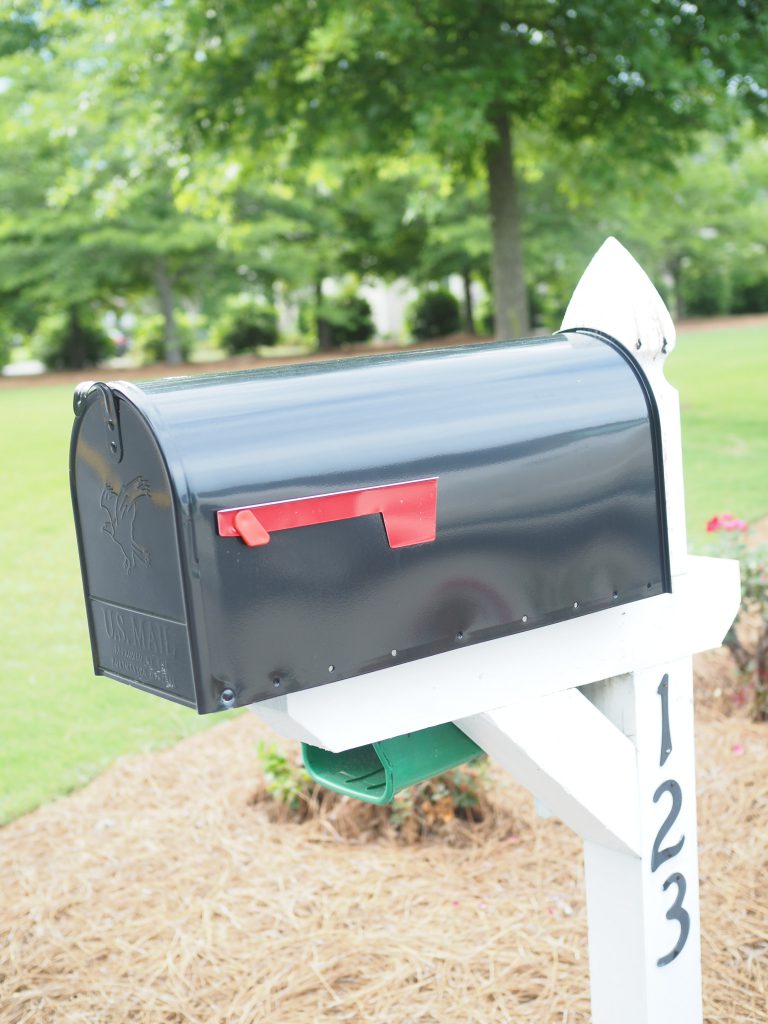 I recently selected exterior paint for our craftsman-style abode and went with a pallet of olive green with dark brown accents. Throughout my curb appeal photos, you'll notice green accents that play off the shutter colors. It's like putting together and accessorizing a great outfit! Whether you hire a professional, or make it a weekend DIY project, even painting your front door, shutters and mailbox alone can make an enormous difference.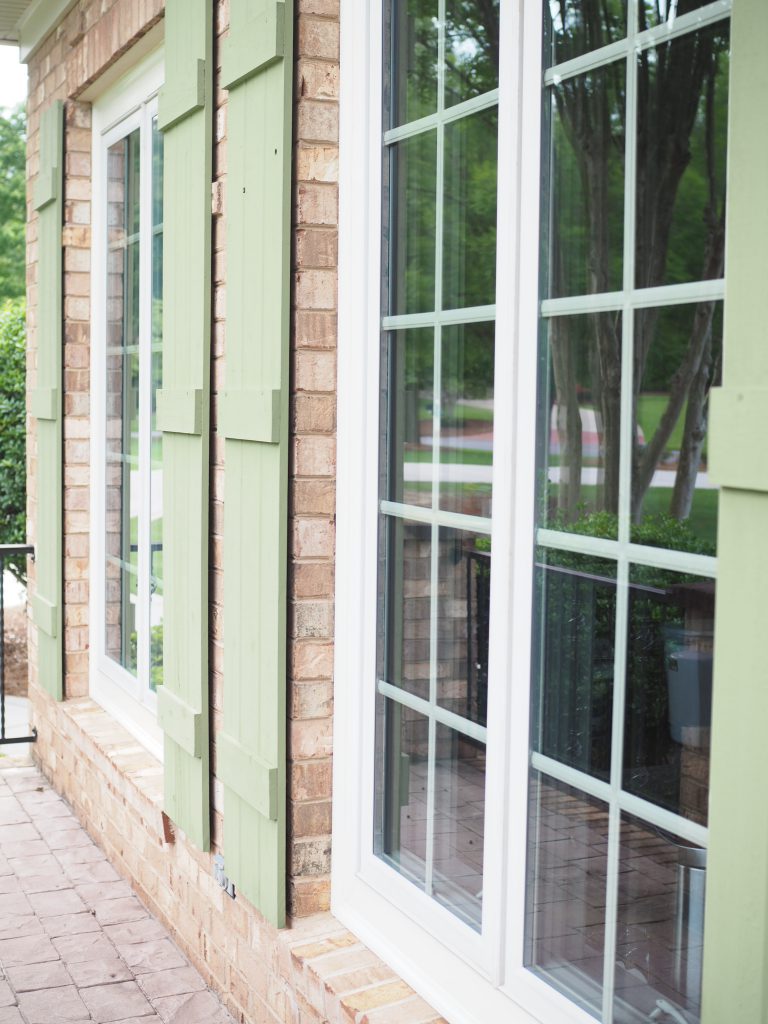 Now that your color pallet is established and exterior paint is in progress, it's time to have fun. An outdoor bench or pair of chairs can add a welcoming touch to a front porch or patio. Welcome mats are another easy and affordable way to spruce up the curb appeal of your home. Mohawk Home has so many cute options, it is hard to pick just one!
To compliment the earth tones of my color pallet,  I opted for the Mohawk Home Doorscapes USA door mat. I selected two for my double front door, and the final product is perfect for our space. The 18" x 30" mat is eco-friendly and all weather, featuring a natural-inspired wood grain finish. What do you think?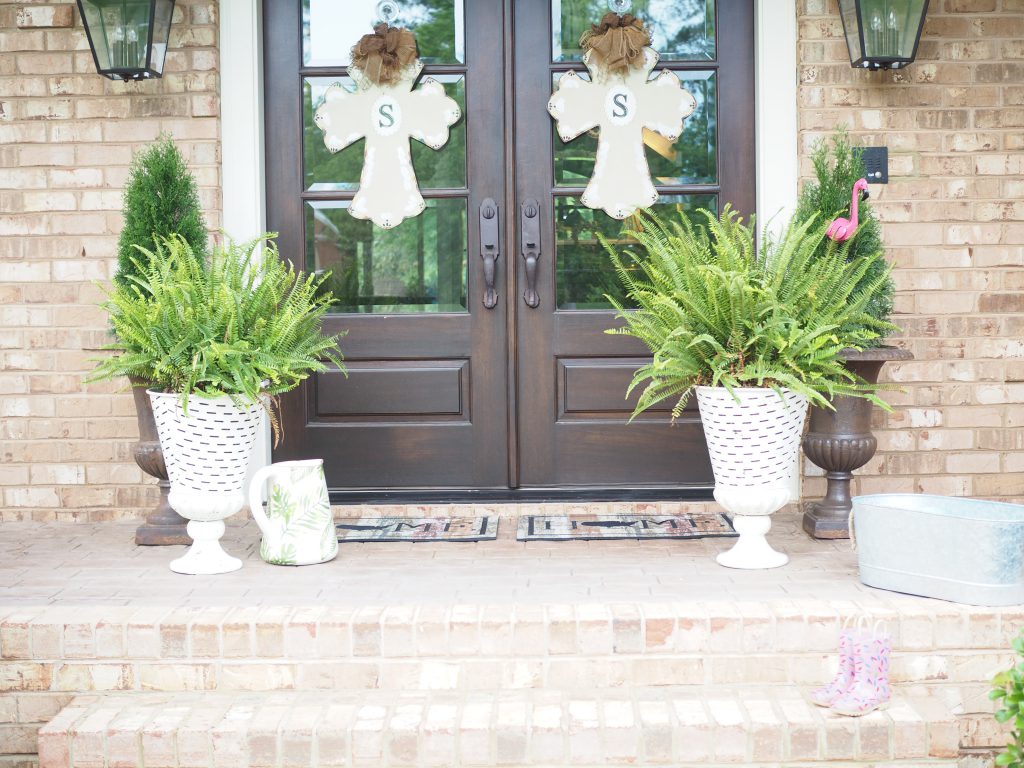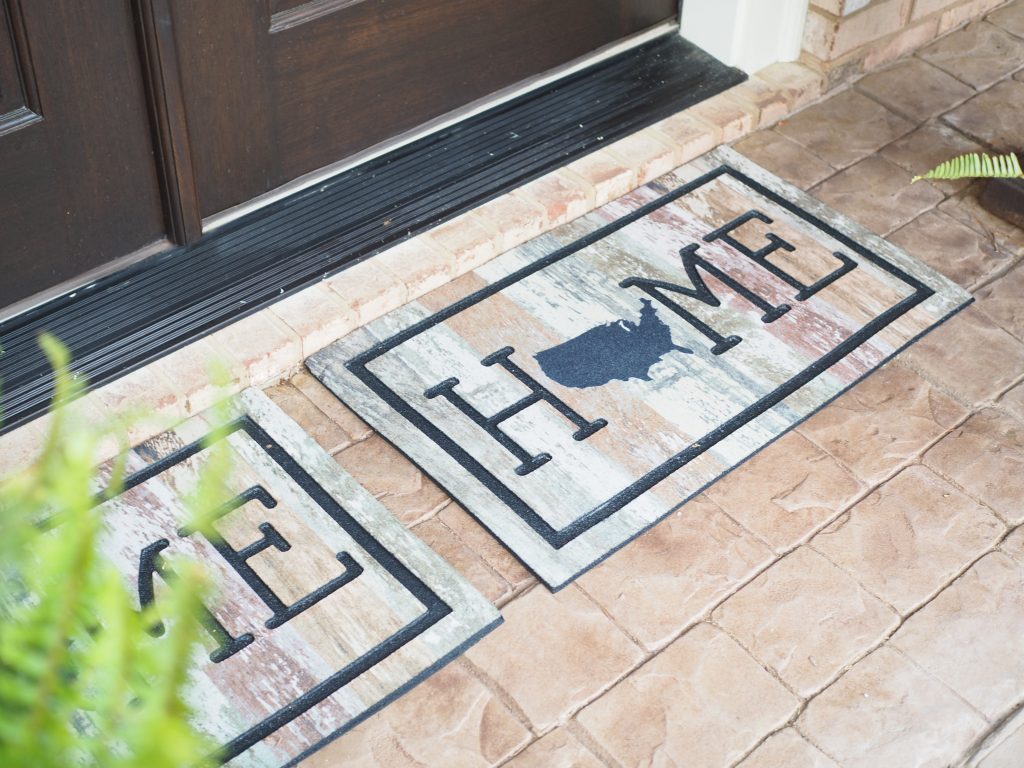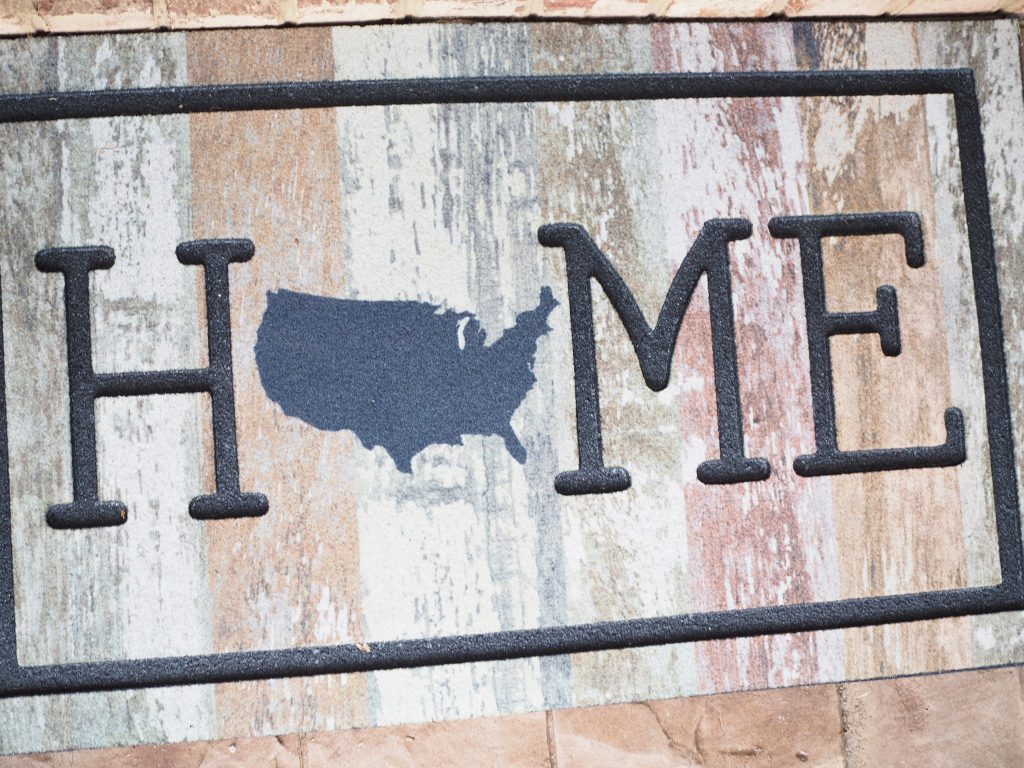 To surround the front door, I visited my local TJ Maxx for budget-friendly accessories. Don't be afraid to mix the heights and styles of your planters for a layered look. After all, good design is in the layers. The oversized water pitcher with green leaves gives the front door added color, and I placed a galvanized bucket at the door for all of the muddy little rain boots. The pink flamingo just makes me happy, so why not?! Love is in the details, so be sure to add a few key details that pull your curb appeal look together.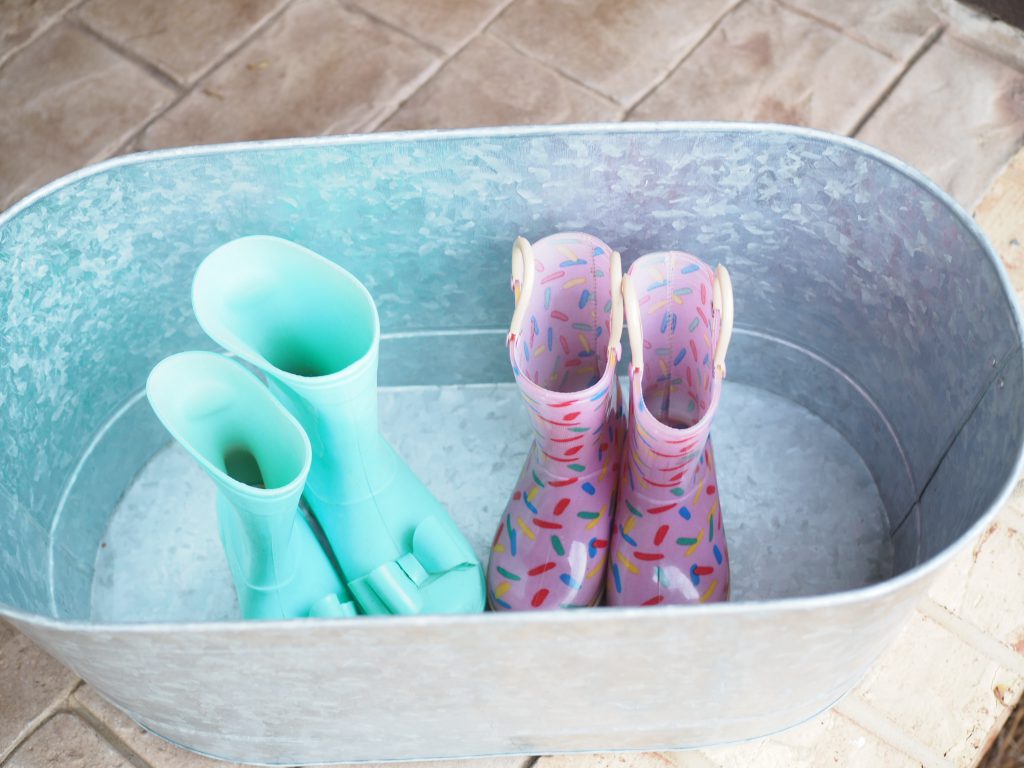 The lawn is mowed. Your paint is fresh. Brand new welcome mats are perfectly placed to greet visitors. A new bench sits beautifully on your front porch. And lovely spring flowers are placed around the entry. Passersby stop to admire the view and whisper, "Now that home has curb appeal!"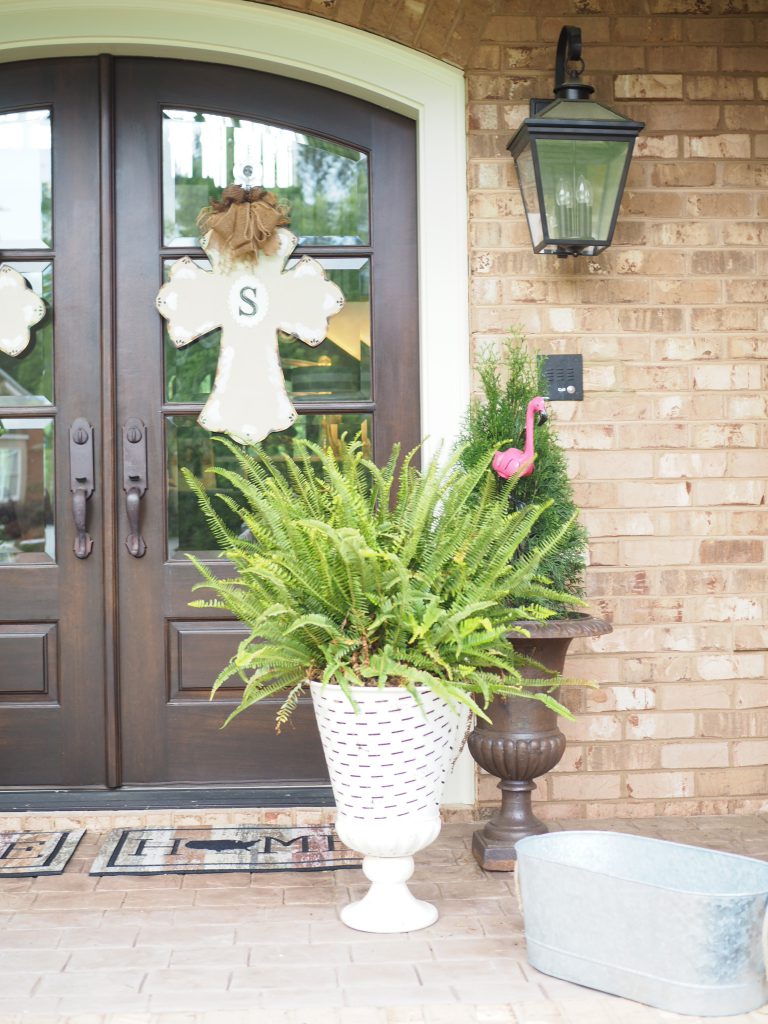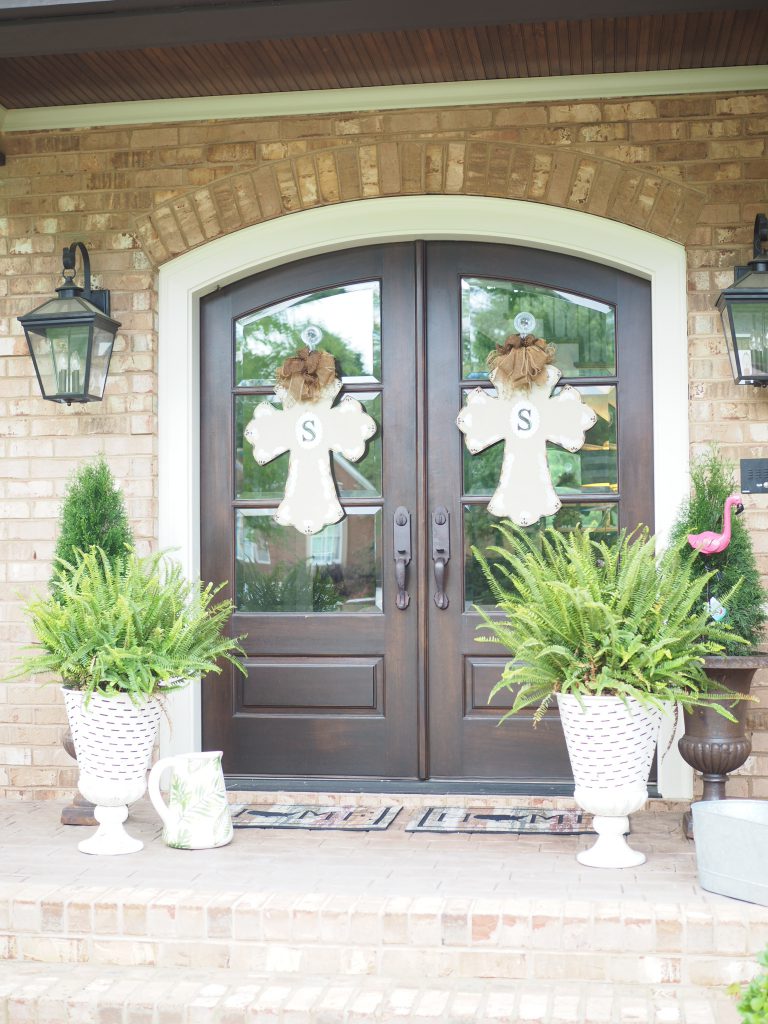 Share your curb appeal updates, featuring Mohawk Home Door Mats, with us on Instagram using #mohawkhomecurbappeal. We can't wait to see what you've come up with! Happy Spring!
Mollie