We have rooms in our homes for all sorts of activities — eating, sleeping, cooking, lounging — so why not make room for fun and games, too?  Today I've collected some inspiration for creating your own room for fun in your home, otherwise known as a game room!
Evaluate the space you might have available.  Do you have a basement space that could be (or already is) finished out?  Is your attic an option?  Or do you have an unused (or little used) garage?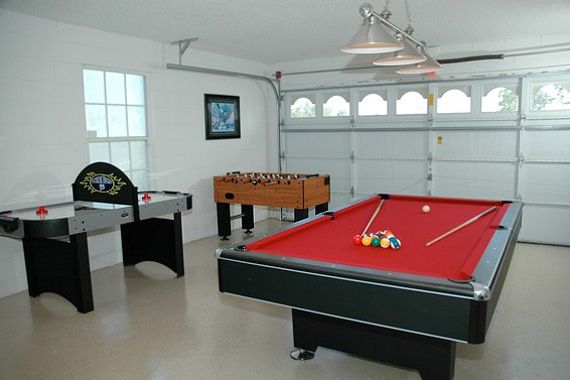 Source: Houselogic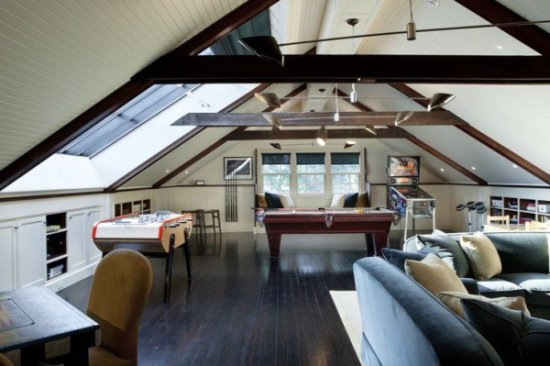 Source: Boston Globe
Create zones for a variety of activities.  A game room should accommodate multiple activities, such as board game playing, movie watching, ping-pong/fooz-ball/pool playing.  Create zones for these by grouping furniture and using rugs to delineate different spaces for different activities.  Keep in mind that some zones can serve more than one purpose!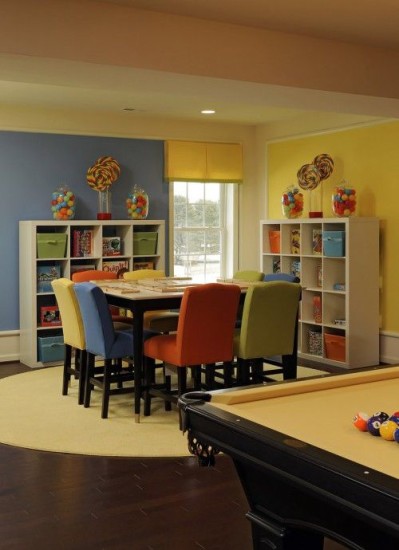 Source: Decoist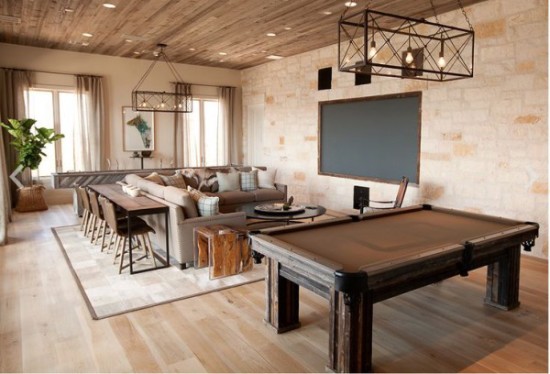 Source: Tracy Hardenburg Designs
Keep it organized.  With all of those activities taking place, it would be easy for board games, video game controllers, books, and movies to create chaos.  Choose some hardworking furniture pieces to help keep the mayhem under control — bookcases, storage ottomans, colorful labeled bins help make order simple.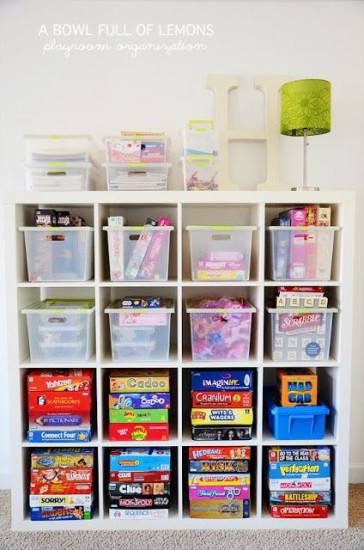 A Bowl full of Lemons
Use decorative accessories to up the "fun" factor.  This space's decor should reflect the hours of fun and games that will take place, so I've rounded up some fun ideas…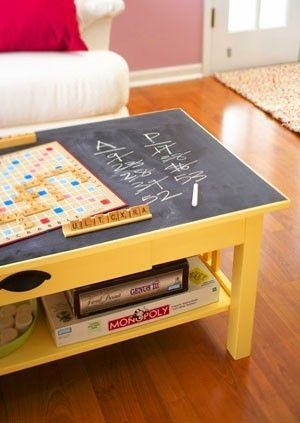 Source: Apartment Therapy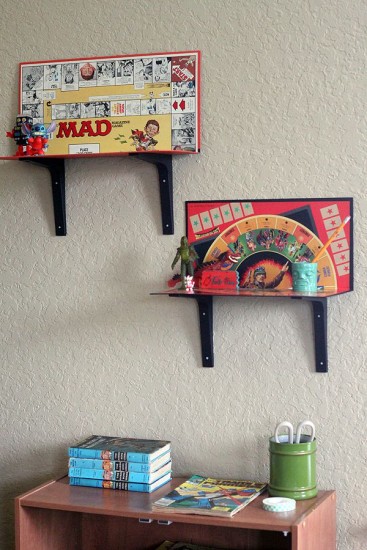 Source: VanessaAlvarado.com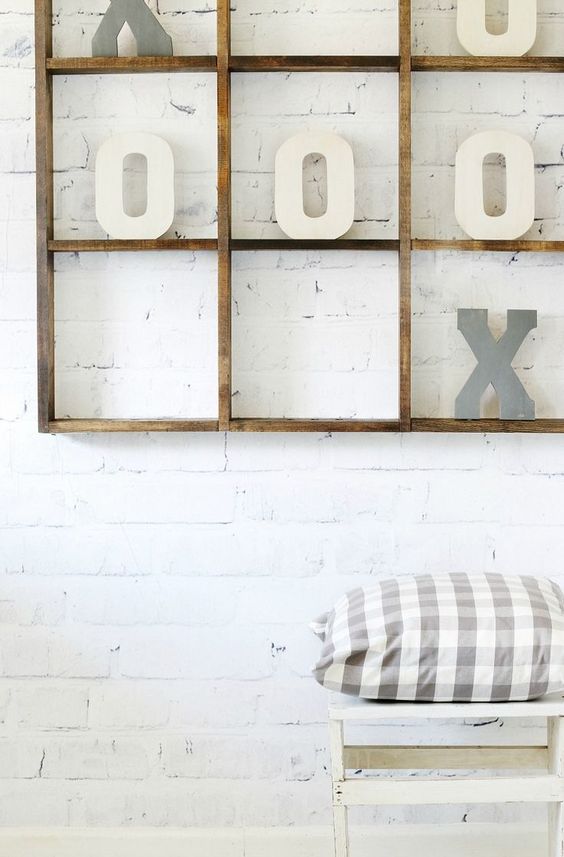 Source: Thistlewood Farms Blog DIY Tic Tac Toe Wall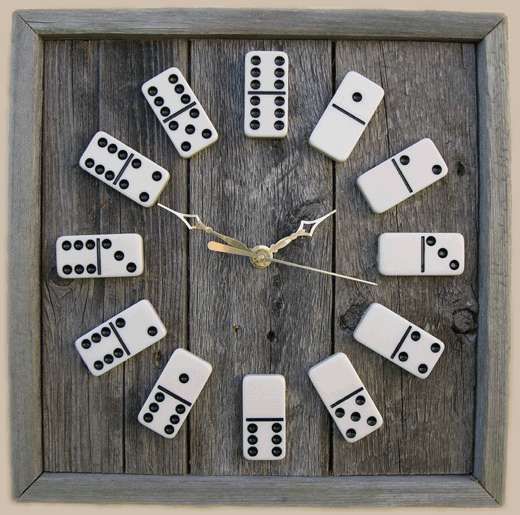 Source: trendhunter.com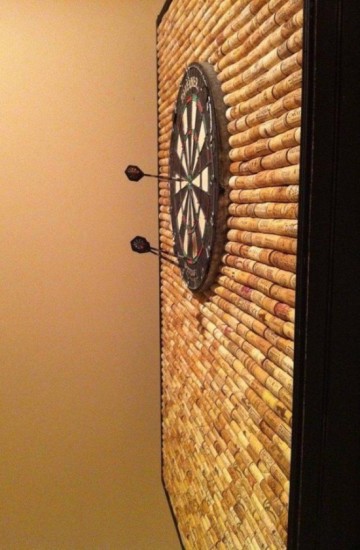 Source: DIY Dartboard Cabinet from MacGyverisms
Mohawk Home has several eye-catching rugs that would warm up your new game room nicely!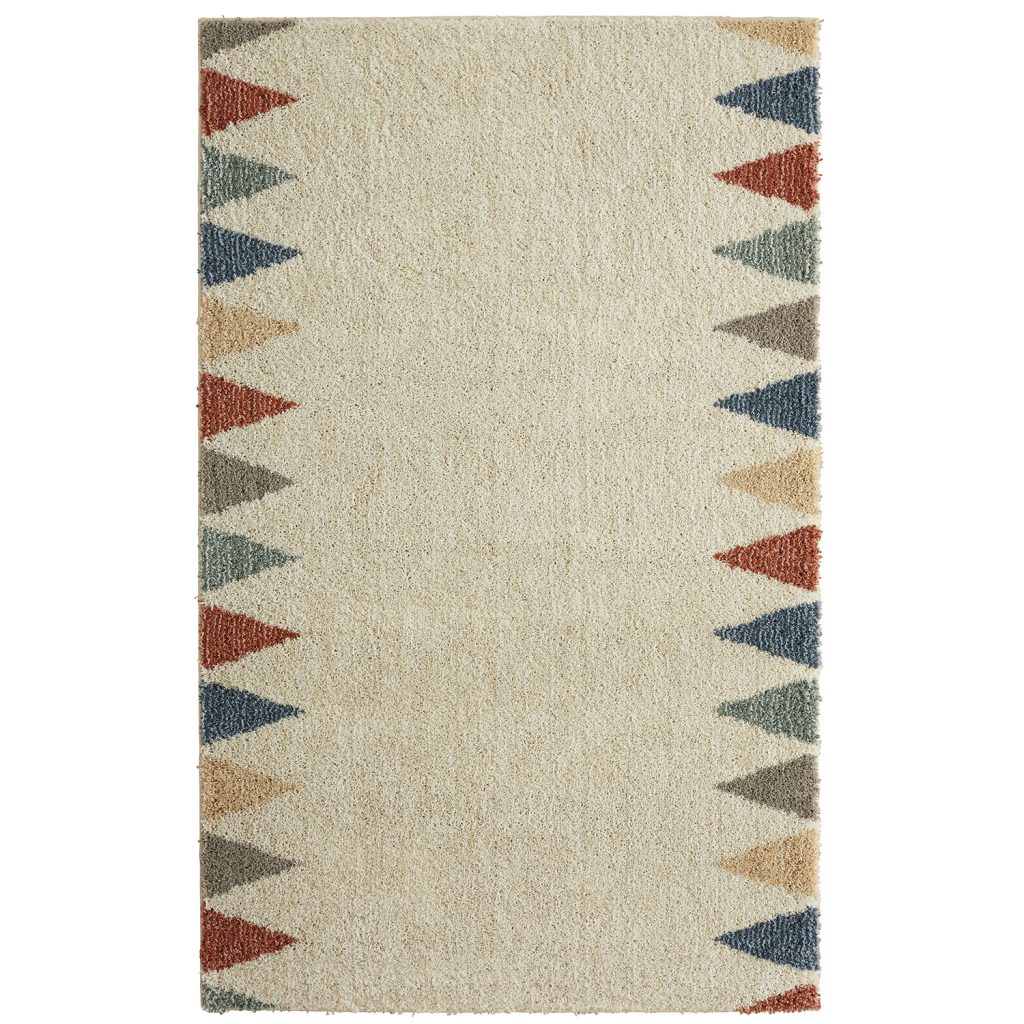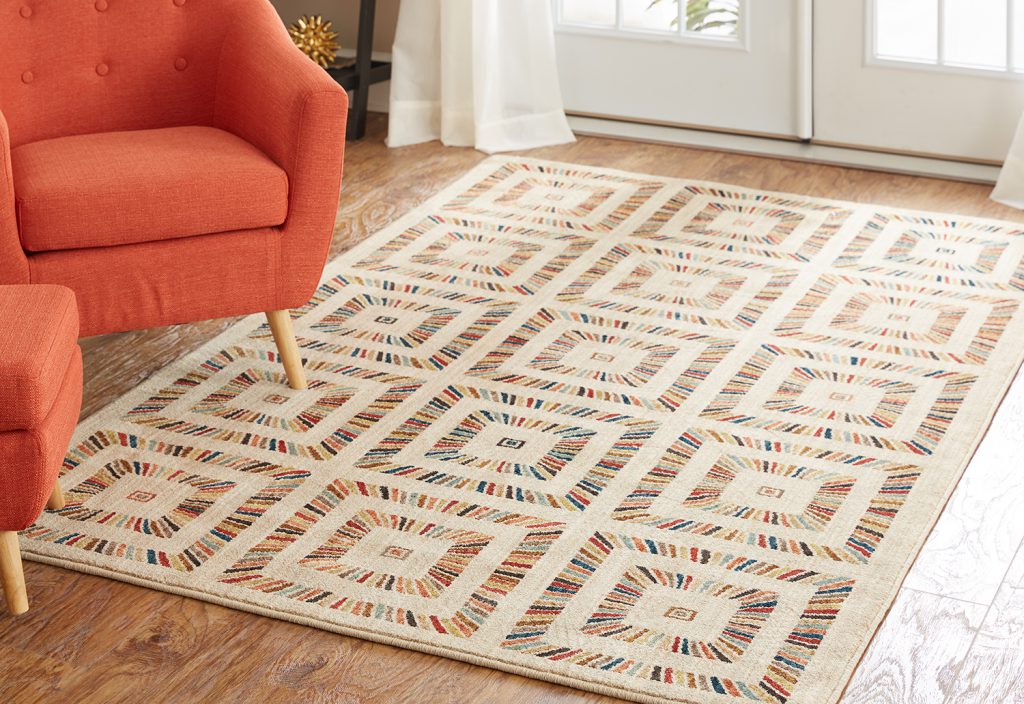 If you don't have an entire room to set aside for game time, you're not alone!  Consider carving out part of the family room to set up a table for board games.  Or maybe that other half of the garage would work.  When the weather starts get chilly, you'll be glad to have a little room for fun inside your home.