When I say "cottage style decor," the picture of what that looks like instantly comes to mind. It's a distinctive, relaxed style that can be customized to any home. Here are ways to add this style to your home's decor.
(1) White and Bright
A trademark of cottage style is the use of white and light colors.
Whether on the walls or on furniture, the white and bright colors give that airy, relaxed feel to a cottage space.
(2) Beadboard
A signature of cottage style is beadboard. On the wall, on the ceiling or in cubbies, beadboard is quintessential cottage decor.
(3) Mixing Organic Materials
In cottage style decor, the white, light colors are mixed with greens and blues from nature.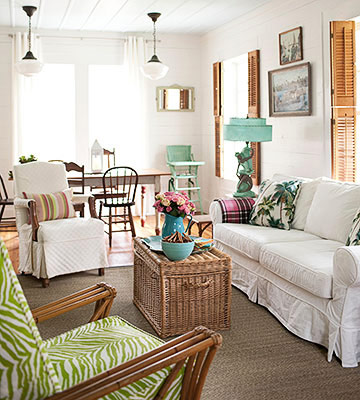 Flowers and greenery brighten and warm a space, to keep the white and light colors from feeling stark.
Also, in cottage style decor, you see white and wood mixed together, like in this kitchen:
Mixing white + wood + metal + natural elements (like plants or wicker baskets) is a rustic look that's found in cottage design (as well as other rustic styles, like farmhouse or industrial style).
(4) Colorful Area Rugs
Bright and colorful is another classic element found in cottage style décor. Go bold with your flooring using this beautiful area rug – Mohawk Home's Free Flow Artifact Panel in Multi.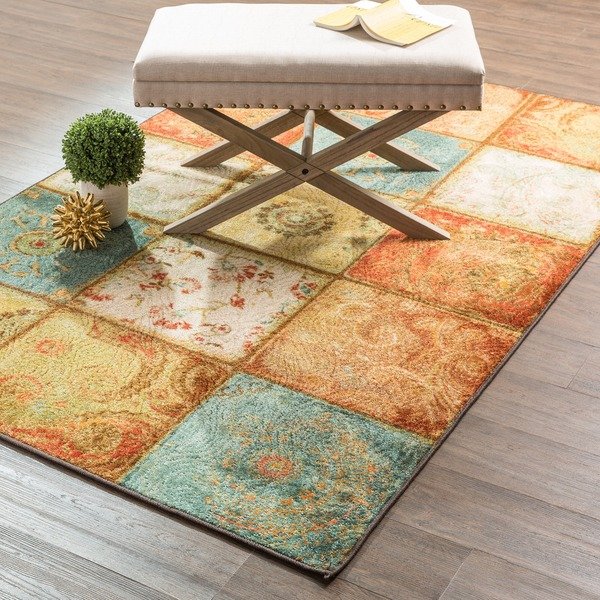 (5) Slipcovered Furniture
Slipcovered furniture is usually found in cottage style decor. It makes the furniture feel more laid-back and relaxed; not fussy or formal.
"Cottage" style doesn't necessarily mean "beach cottage." Cottage design has similar features to farmhouse and other rustic design styles.
(6) Blue and White
Blue and white is a classic combination that doesn't go out of style! You can decorate in a multitude of ways, from knick-knacks and accessories to area rugs, furniture, and artwork.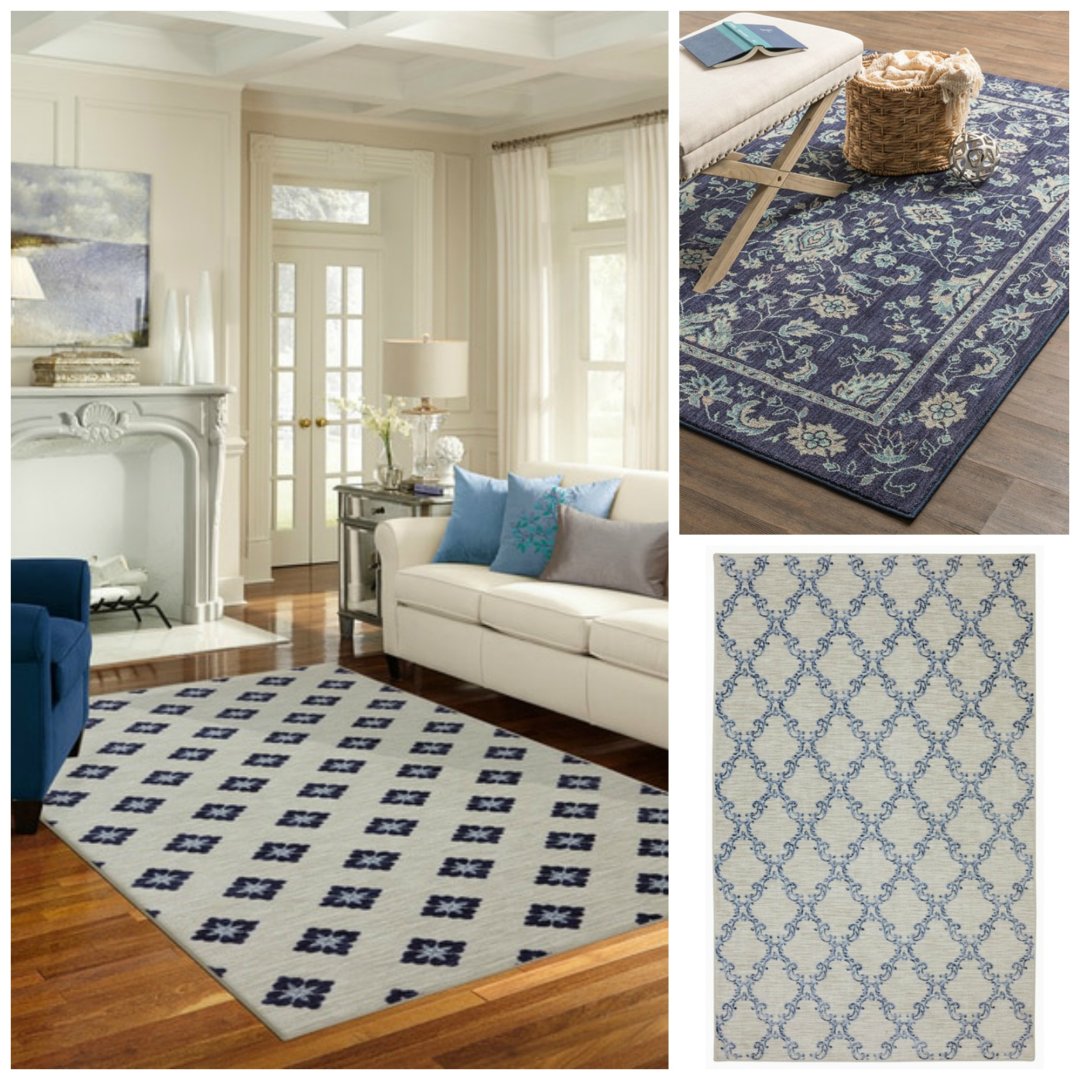 Do you have cottage style decor in your home? Would you add these cottage-style touches to your home?