Since the living room is one of the most frequented areas of the home, it's important to keep this gathering space feeling stylish and fresh. If you house is like mine, the living room sofas, coffee table, and rug double as a trampoline, dining room table, and dog bed. Wear and tear on this space is at a maximum, and a new rug and throw pillows can provide an instant, affordable living room makeover.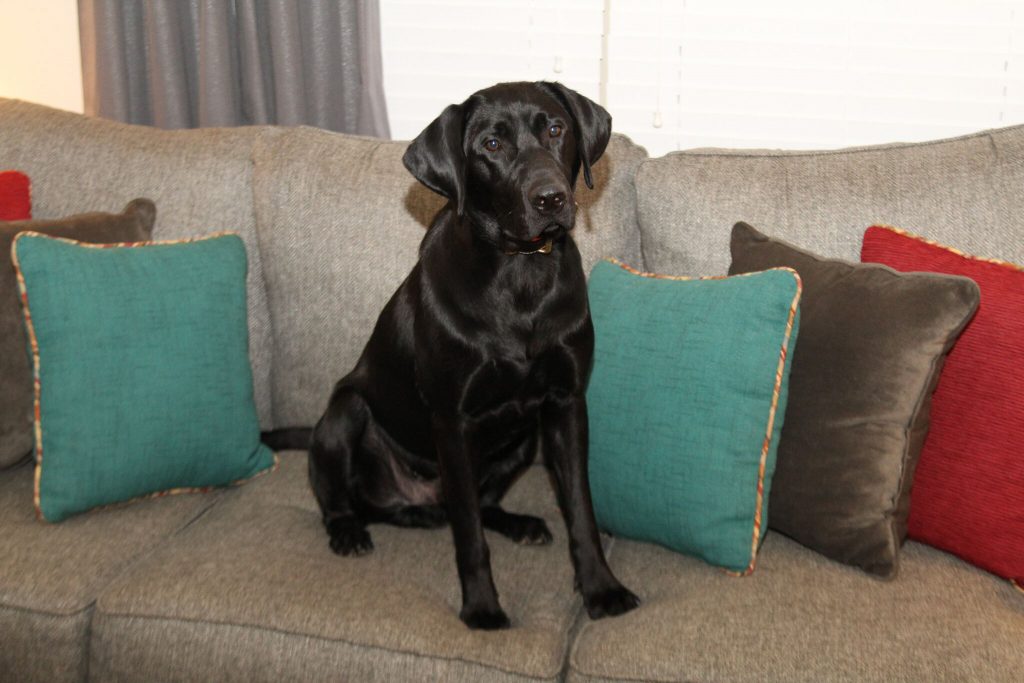 Here at Mohawk Home, we've recently partnered with Becca and Cory Allen to help in the design of their beautiful first home. You may recognize Becca and Cory from the Season Finale of Say Yes to the Dress Atlanta. The planning of the couple's stylish southern nuptials was chronicled on the show, concluding in a fabulous black-tie wedding with plenty of glamour and charm. We're still swooning over the black lace accents on Becca's reception gown.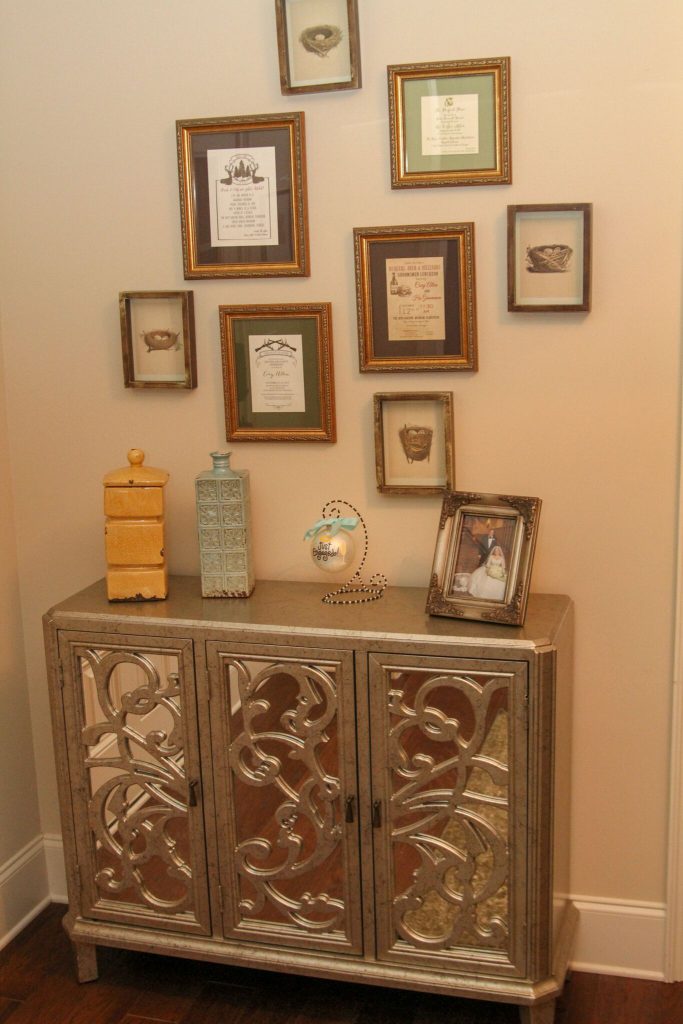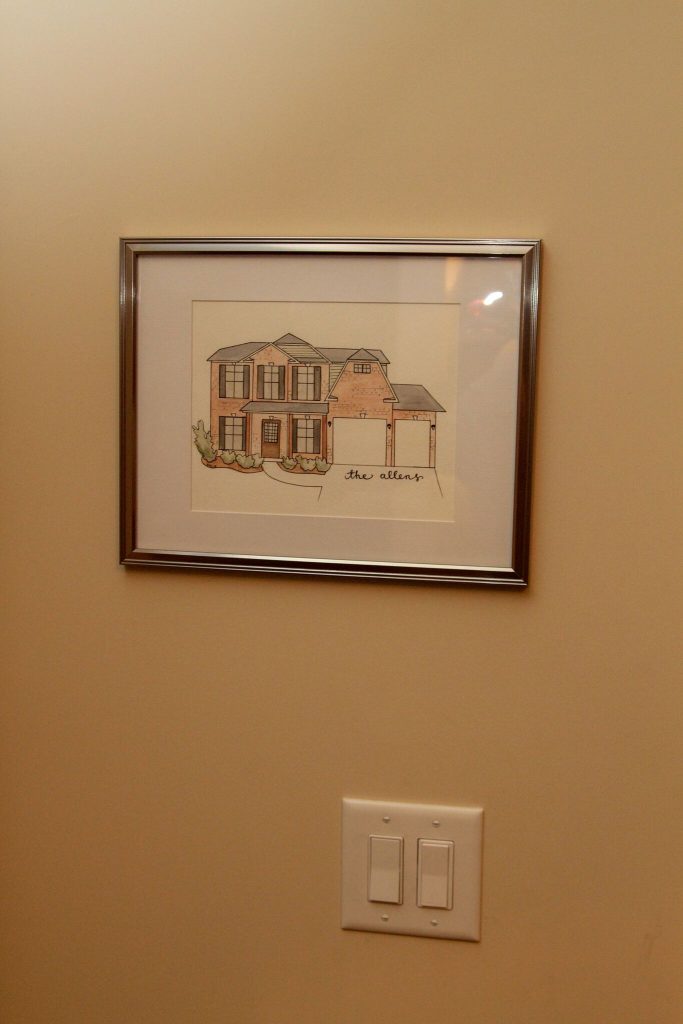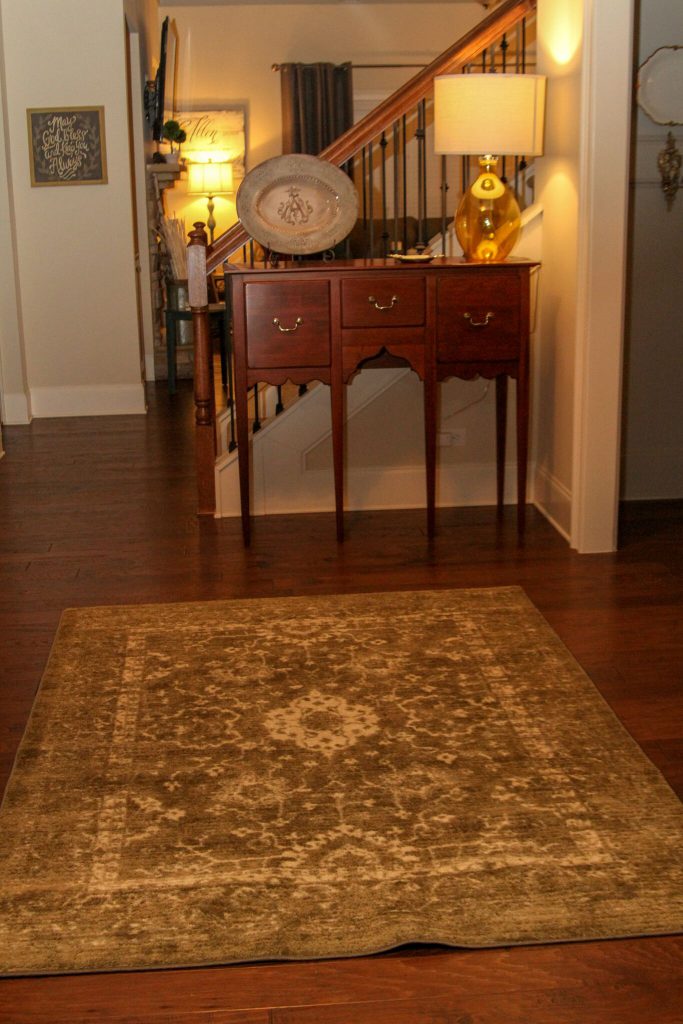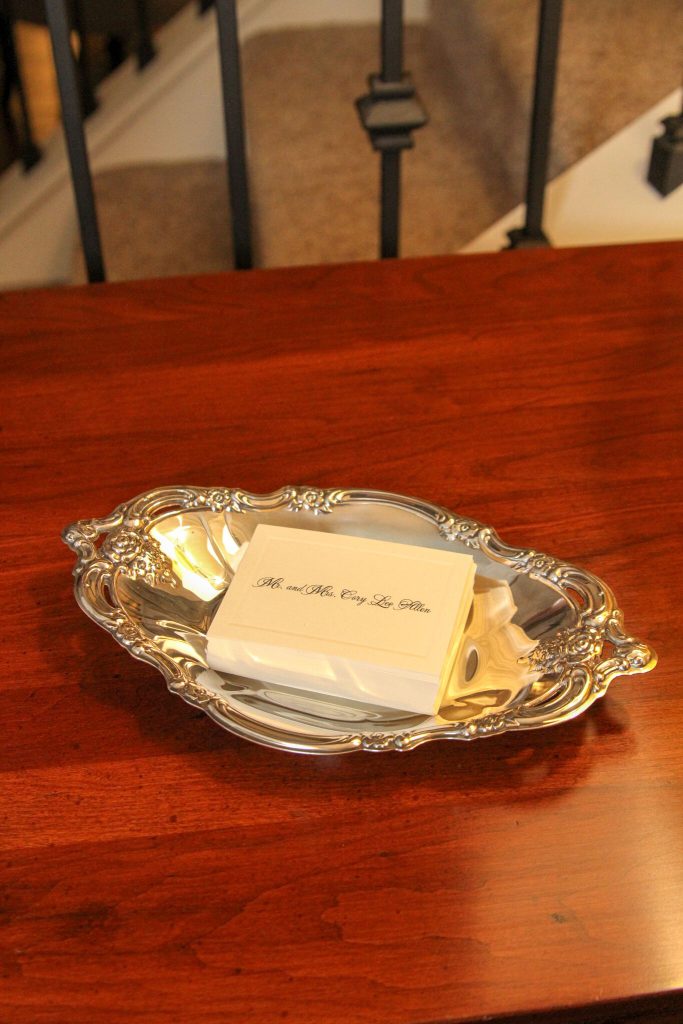 Upon settling into their first home outside of Atlanta, Ga., Becca and Cory adopted two black lab puppies, Harley and Gypsy. Becca's design style instantly had to transition, creating a space that's not only stylish but also pet-friendly for their two adorable fur babies. According to Becca, Harley and Gypsy are known to give lots of drool-filled kisses and treat the entire living room as a dog park.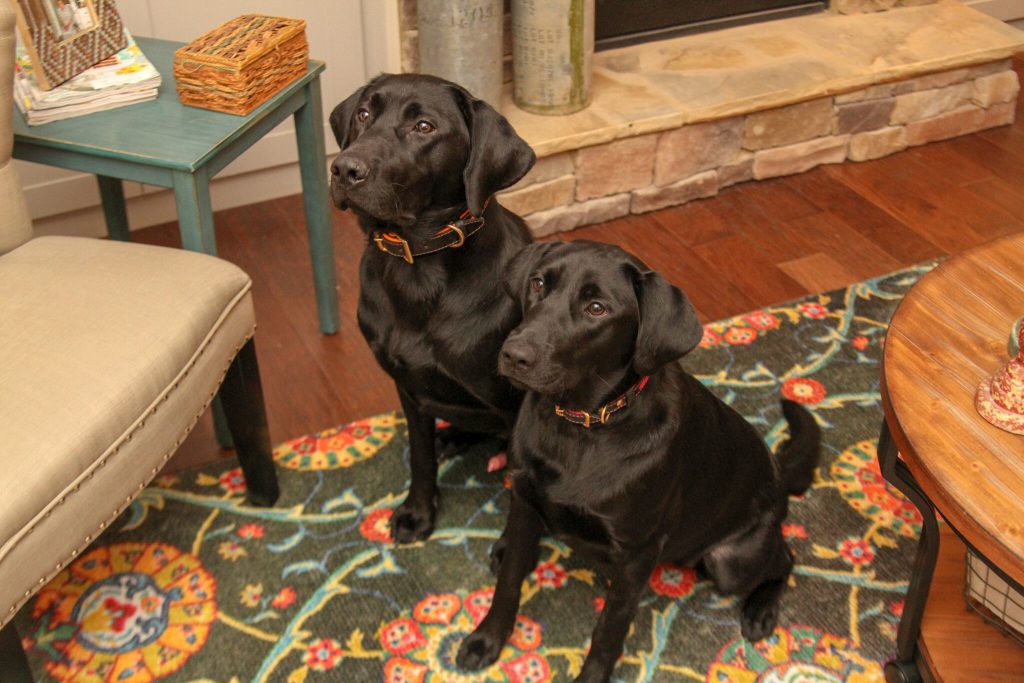 Although Becca and Cory have lived in their home for under two years, it's already time to give the living room a pet-friendly makeover. To hide dog hairs and spills, Becca selected the Mohawk Prismatic Bexley Floral Trellis rug in 8 X 10 to define the open space. The dynamic navy-based color pallet and fun design offers the perfect backdrop to tie in colorful accessories with red and mustard accents while providing a forgiving canvas for accidents. Made of recycled, stain-resistant PET, the Prismatic Collection is the perfect choice for active homes with kids and pets.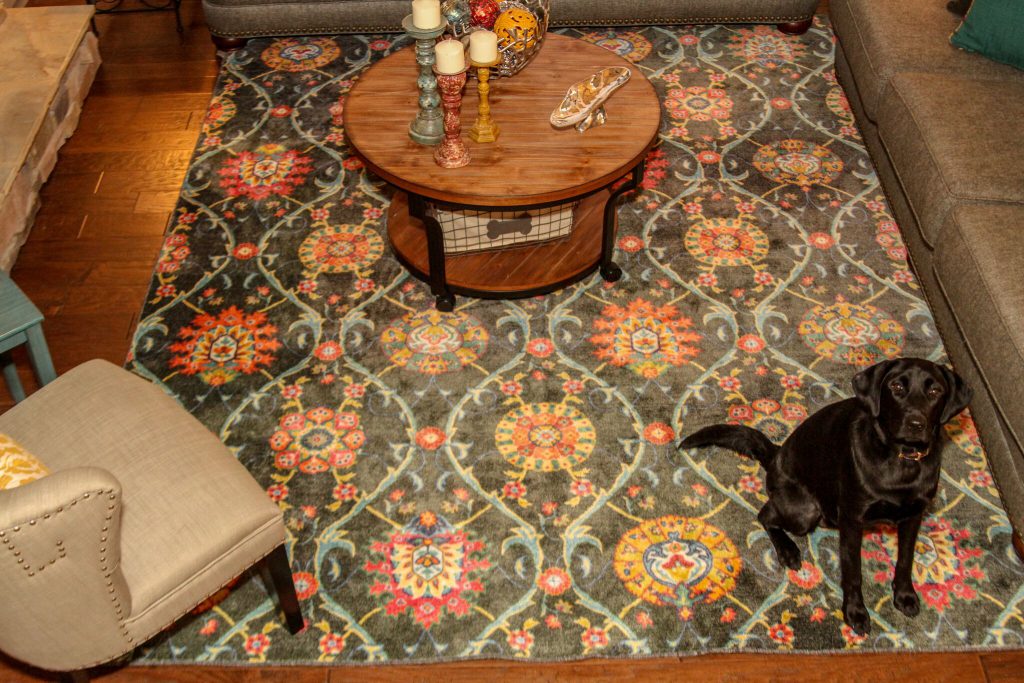 To instantly update your living room, also consider adding bold, colorful throw pillows that change with the seasons—and are easily washable. White candlesticks in varying heights look great on the mantle, coffee table or displayed in bookshelves. Incorporate photos of your fur babies using these adorable bone-shaped picture frames. And don't forget to display a stylish dog bed in hopes that your dogs will opt for it over the couch (ha!).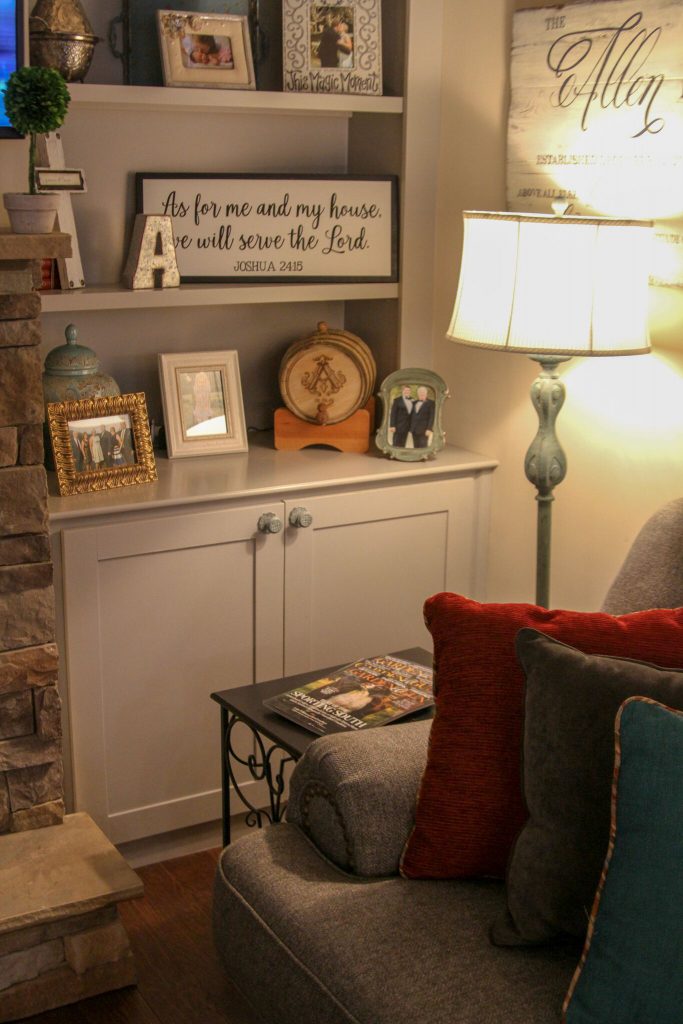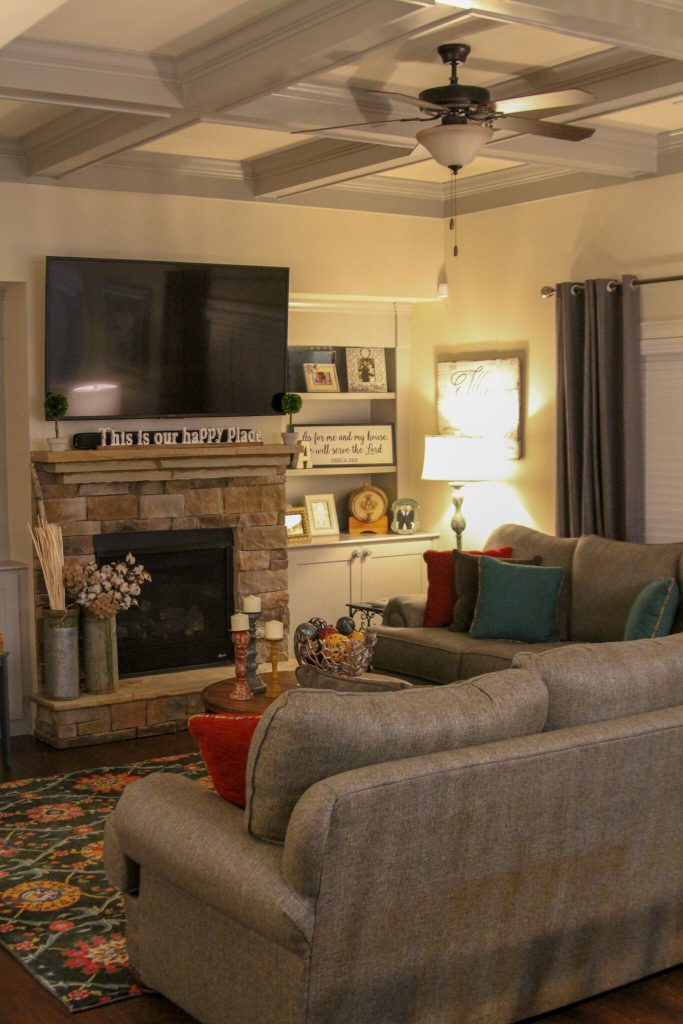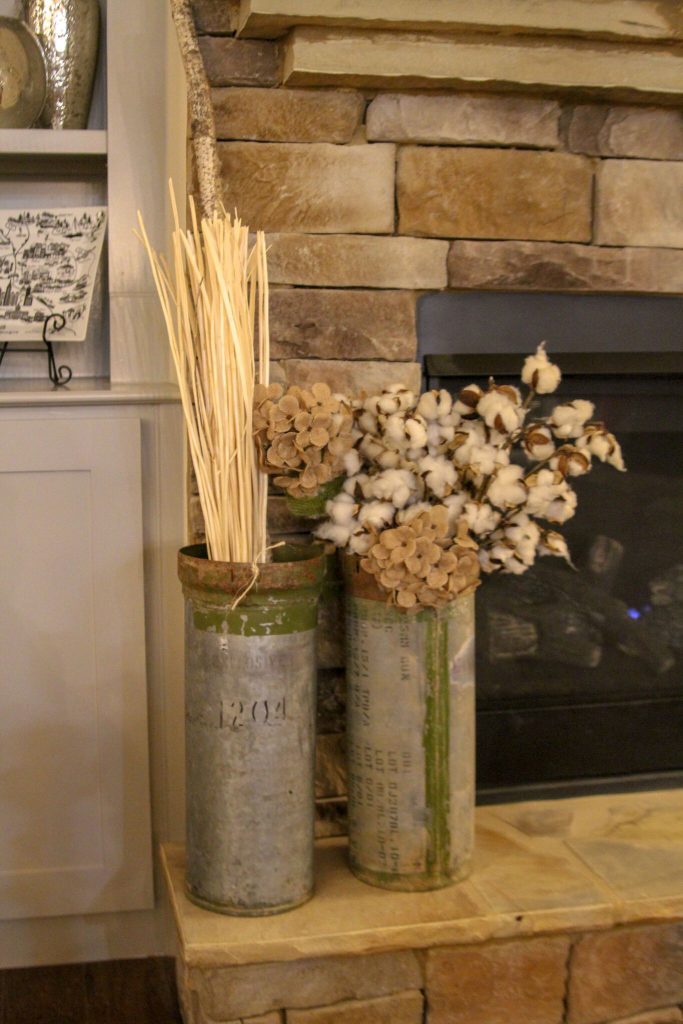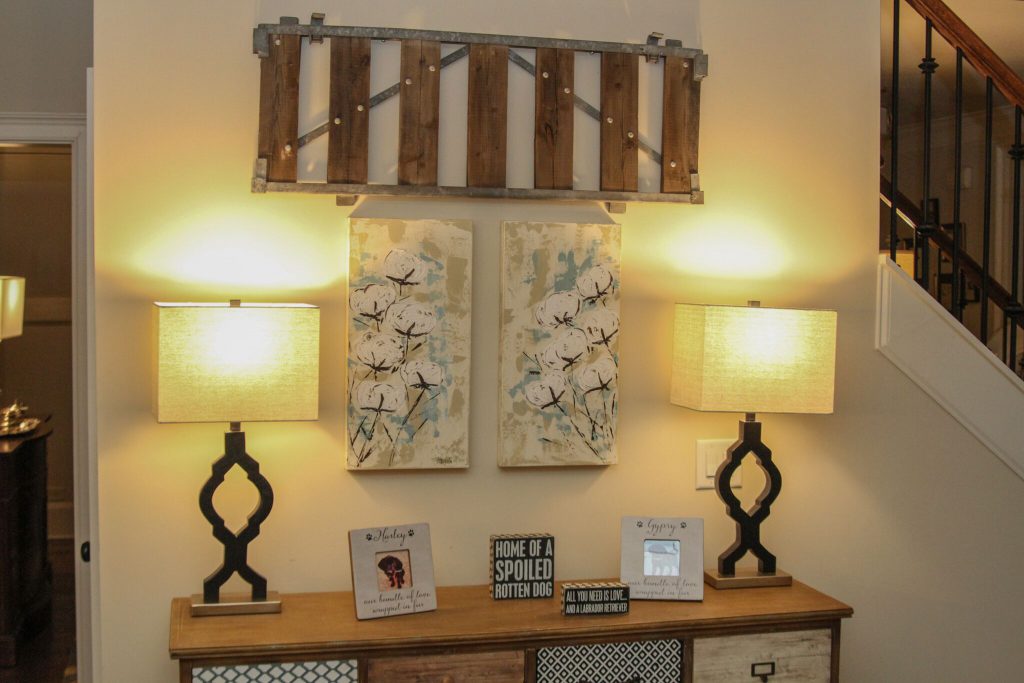 Just because you've added furry family members to your home, doesn't mean you have to sacrifice style. Keep your living room fresh and updated like Becca and Cory with a new rug and a few updated accessories. Your fur babies will love it as much as you do!