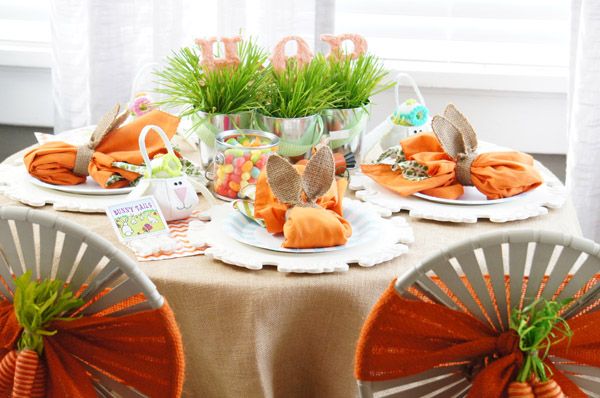 Photo Source: Love the Day by Lindi Haws
Hippity Hoppity Easter's on its way!
Even though it's not warm outside in many parts of the country quite yet, I'm still seeing subtle hints of springtime here and there. It's hard to believe that Easter is just a few short days away. And if you're a busy mom like me, this week you're stuffing colorful Easter eggs (or saving time with pre-stuffed eggs), jotting down your Easter menu ideas and brainstorming how to make the perfect bunny prints in your entryway. Who started this whole bunny prints thing, anyway?!
Gone are the days of hiding a simple pre-wrapped Easter basket from the grocery store and throwing a ham in the oven. Easter has evolved into a celebration of faith, family and all things spring. My family has begun the tradition of Easter Brunch. Because life has been so hectic lately, we're cheating a bit this year by splurging on the Gourmet Ham Brunch from Harry and David. It looks delicious and cuts out the work of grocery shopping.
Even though I'm taking a few shortcuts in Easter food preparations, I still want to welcome my family with a beautiful Easter table. When creating the perfect Easter table, I always recommend starting with a neutral table covering. I prefer either a crisp white hemstitch table cloth or a rustic burlap. If you opt for crisp white, don't be afraid to use a table runner in a moss green or bright orange for a springtime pop of color.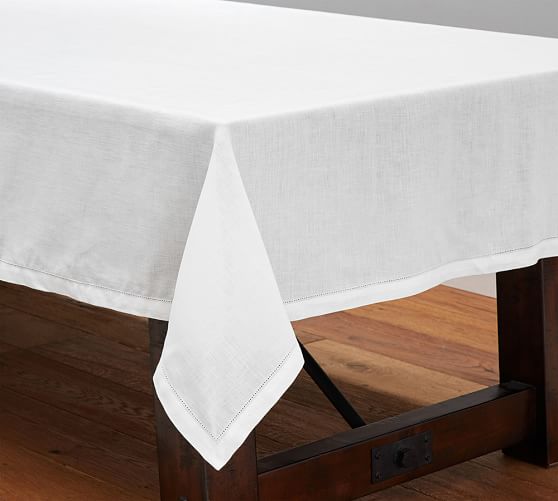 Photo Source: Pottery Barn
For the centerpiece, grocery store flowers can easily be made fabulous with a little creativity. Mix colorful tulips in a glass bowl for simple springtime elegance. Or use pink and yellow roses accented with a green and white gingham ribbon. I love innovative centerpieces using an overflowing bowl of leafy greens and carrots. Easter candy such as peeps also make a fun, edible centerpiece that the kids in the family are sure to enjoy.  Have fun with it and remember to embrace all of the colors of spring.
Photo source: Black Twine 
When setting the table, tie white or orange cloth napkins with coordinating ribbon and set out personalized place cards (your guests love to see their names and know where to sit). I'm slightly obsessed with these brown bunny place cards from Etsy and silver bunny place card holders from Pottery Barn. For Easter, I always include a small favor at each centerpiece whether it's a tiny Easter basket filled with treats or a mini brown nest filled with jellybeans. Just be sure not to eat all of the jelly beans during assembly. Guilty party, here! Not only do the favors provide style to your tablescape, but they also make your guests feel extra special.
Free Easter Place Card Printable
Photo Source: Boho Weddings
And because we're Mohawk Home, don't forget that every great dining table is accented with an area rug. In my home, we change out our rugs for the seasons. This spring, I've chosen the Berkshire Billerica area rug in blue and cream. The boho vibe with geometric print accents my modern farmhouse kitchen perfectly. And the husband and I loved that this rug is crafted from 100% recycled Everstrand fiber.
Once dinner is in the oven, your mason jar glasses are filled with lemonade, and the stuffed eggs are hidden, enjoy this special holiday with friends and family as we all welcome the beautiful season of spring!
Happy Easter from Mohawk Home!