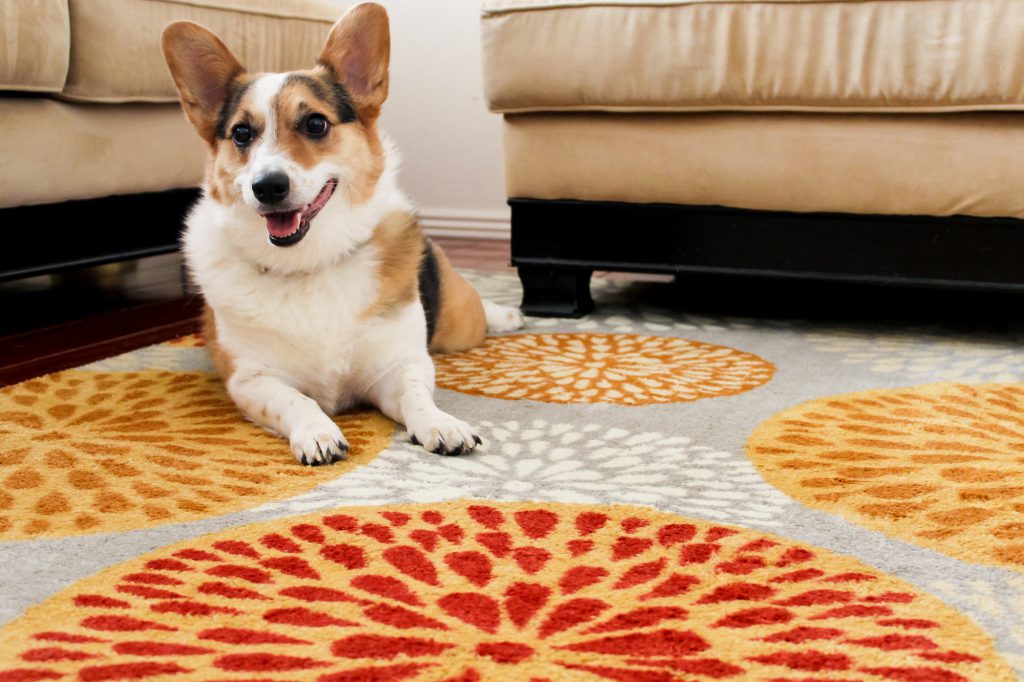 On the prowl to find the ultimate rug for your home with pets? Look no further! Check out Mohawk's tips for selecting the right area rug for you and your furry four-legged friends!
Choose a style that is stain resistant. 'Oops' moments will surely happen, especially during the puppy and kitten stages. Mohawk's SmartStrand rugs offer the highest level of stain protection that will never wash or wear off for the life of the rug. Learn about SmartStrand here!
Look for rugs with a tight, low pile and no loops, as little claws can snag the fibers and cause a pull in the rug. (Ouch!) An indoor/outdoor rug is a great option for families with pets, thanks to a low profile, water resistance, superior durability and easy-care nature. Mohawk's indoor/outdoor rugs are easy to vacuum or shake off. They can even be taken outside and rinsed off with a water hose.
Opt for a rug that features a small pattern and dark colors, disguising pet hair.
Choose a durable, synthetic fiber such as nylon over more delicate fiber types. Nylon is made to withstand heavy traffic and stand up to every day wear-and-tear. Mohawk offers thousands of stylish, Wear-Dated Nylon styles that are wonderfully soft and easy to clean, too.
Don't forget the rug pad! This will protect your pet's joints by adding extra cushioning and will prevent the rug from slipping and bunching, too.