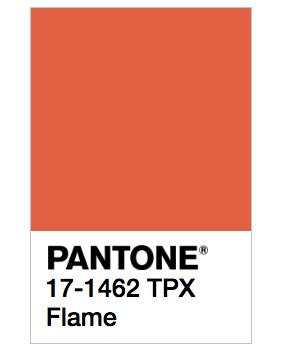 Named as one of the top trending colors of spring, Pantone's red-based orange color known as Flame has the potential to be the life of any party!
According to the Color Report, it's "fun loving. Flamboyant and vivacious, this wonderfully theatrical shade adds fiery heat" to the upcoming season. We couldn't agree more!
This vibrant hue isn't for the faint of heart, though. Unless you are a color-fanatic, you'll probably want to go for a look you love and can live with. You can do this by creating a sense of balance in your space, pairing Flame with natural textures and softer shades. We'll show you how it can be used practically and still look beautiful!
Statement Pieces
Chairs, pillows, tapestries and wall art are just a few of the ways you can incorporate this cheery color (and put a little spring in your step) without becoming overwhelmed.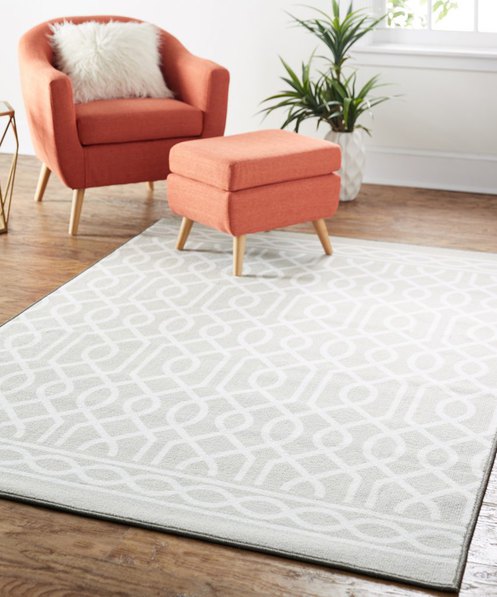 We love everything about this bedroom, from the modern light fixture to the scalloped wood wall and the bright pillows.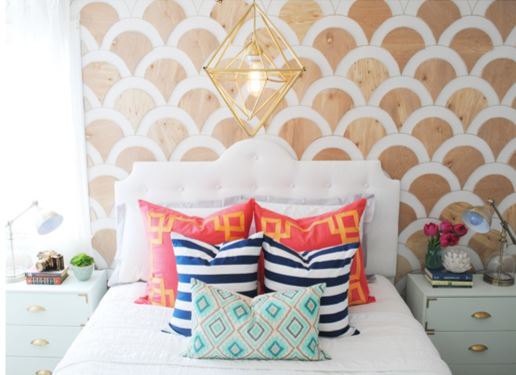 These vibrant tassels add the perfect touch of color to blankets or window treatments.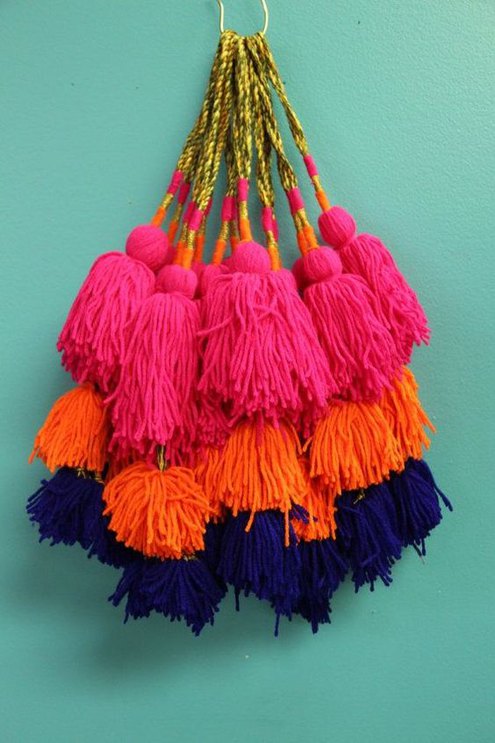 When you find a bold piece that you're smitten with, keep the area around it simple and chic. Your accent will truly be the focal point of the room.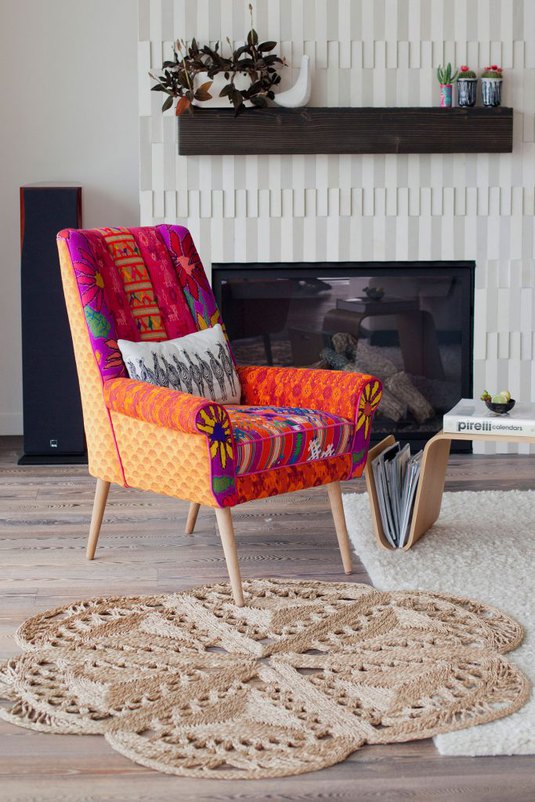 Soft or Neutral Pairings
Try pairing Flame with neutrals for a striking statement. I love the way the hot pink, red and Flame orange pop against the crisp bedding and walls in this modern bedroom.  (The "art" hanging is actually a scarf!)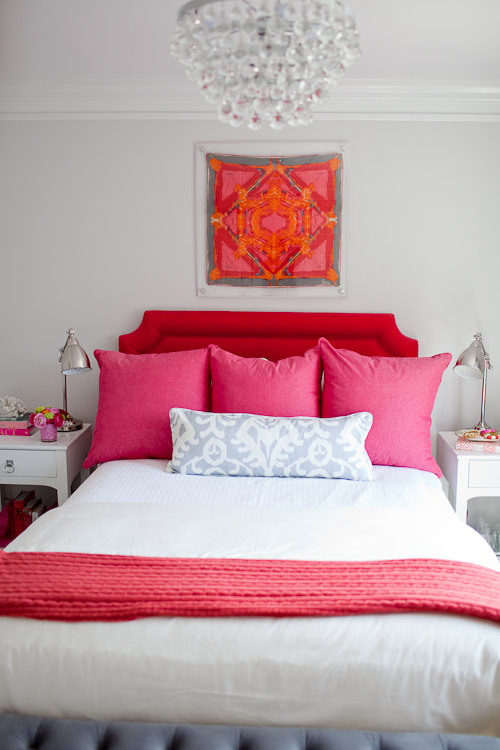 Flame can also be used with rosy pinks and red-brown hues like Pantone's Marsala and Baked Clay.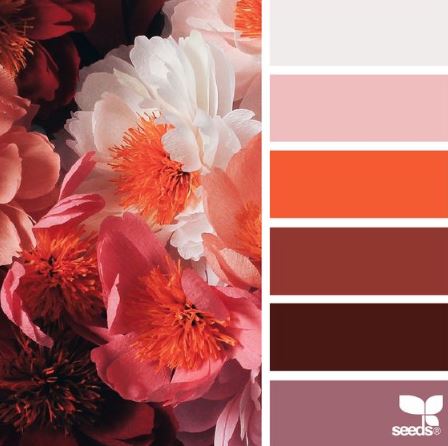 Fresh Florals
Succulents continue to be a hot trend thanks to the popularity of indoor gardens on Pinterest. Affordable and easy to care for, these house plants add a splash of color where you need it most.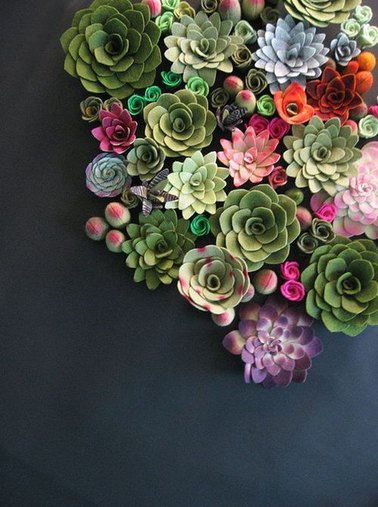 Area Rugs
Inside or out, Flame-colored rugs are sure to be a hit this season. Balanced by natural sisal fibers, the vibrant Bundoran area rug from Mohawk Home's new Oasis collection is truly a showstopper!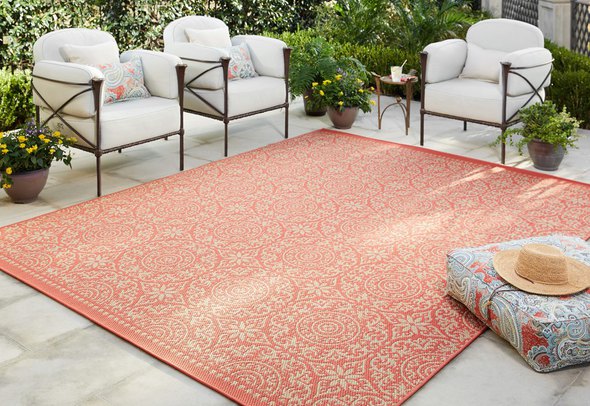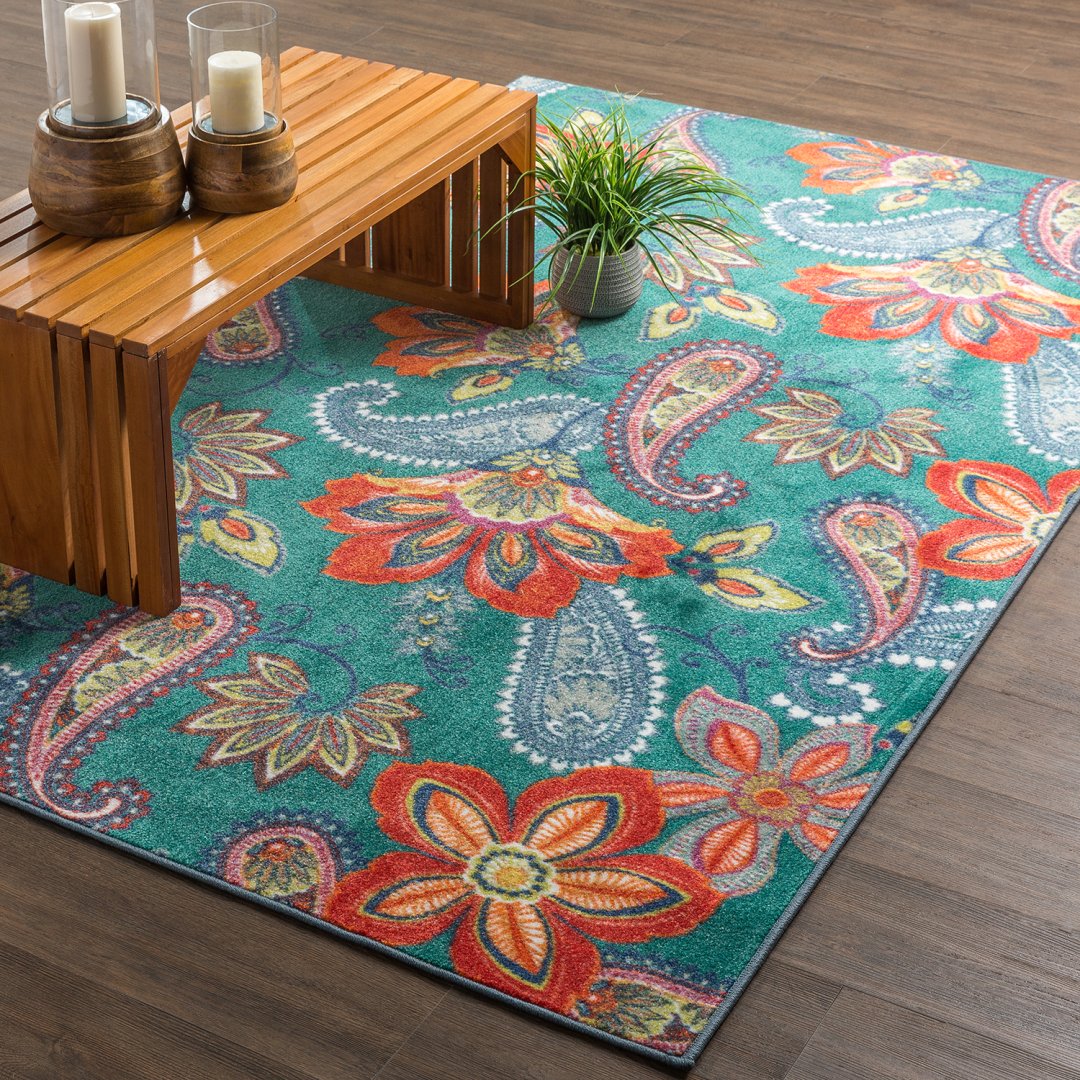 Are you ready to take the color plunge? Tell us how you plan to use Flame in the comments below!