Every year we search for perfect fall decorations to add to our home décor. Some people try little updates like knick-knacks and paintings, while others opt for bigger changes in new pieces of furniture or area rugs. No matter what you're looking for or where you're going to find them there are always some hidden gems found at the local flea market.
This year, we've put together a list of our favorite Fall inspired flea market finds. Check it out!
Bushel Baskets
These simple little baskets are a great find because they're so versatile! Grab your favorite fall foliage and your porch is instantly turned into a warm fall welcome spot for your guests.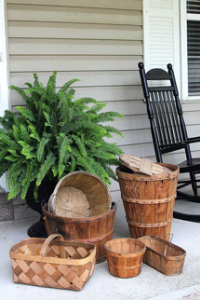 (Source – House of Hawthornes)
Lanterns
Lanterns are awesome pieces to pick up at the flea market for a few reasons. These old lanterns are both vintage and super cool. Use your favorite pumpkin spice candle for a fun scented fall centerpiece or fill them with mini pumpkins and sit them on your porch to add to a rustic entryway fall décor theme.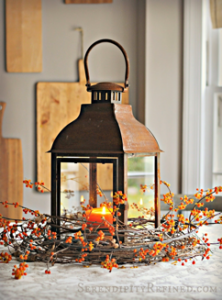 (Source – Serendipity Refined)
Traditional Patterns
Flea markets are so fun because of all the unique colors and designs that are available. Although, matching them with the rest of your home décor isn't always the easiest thing to do. With classic patterns and updated color palettes, area rugs like Mohawk Home's Prismatic Emiko area rug are a great way to tie all your favorite fall finds together.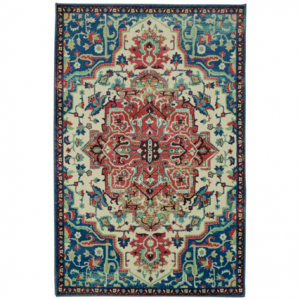 (Source – Overstock.com)
Beehive Box
You never know what you'll stumble across at a flea market and that's why I love this beehive box. The distressed woods and open space underneath the box make for the perfect fall coffee table. Not to mention, the sweet honey scent it adds to your home!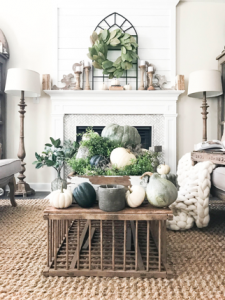 (Source – Plum Pretty Décor and Design)
Old Windows
Old and broken window panes are easy to find at the flea market. The unique patina that these windows have make for a wonderful fall décor addition. Add a cute fall message to some reclaimed wood and you have a new piece of art for your wall.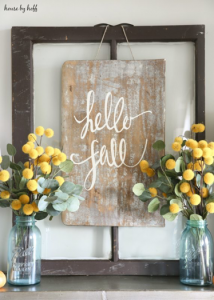 (Source – House by Hoff)
Repurposed Desk
Fall means that temperatures are dropping and soon there's going to be snow on the ground. There's nothing better than waking up on a crisp fall morning and having a delicious cup of coffee. Find an old desk at the flea market, give it a little TLC and you have a gorgeous new upcycled coffee bar!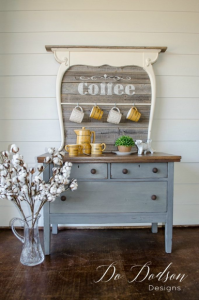 (Source – Do Dodson Designs)
Do you have any fantastic fall flea market finds? Let us know in the comments!