Fall always inspires me to get in the kitchen and whip up some tasty treats for my family and friends.  I'm a huge fan of the combination of salty and sweet in my snacks and treats, so a couple of years ago, I experimented with some yumminess of both sorts and landed on this treat that's become a family favorite.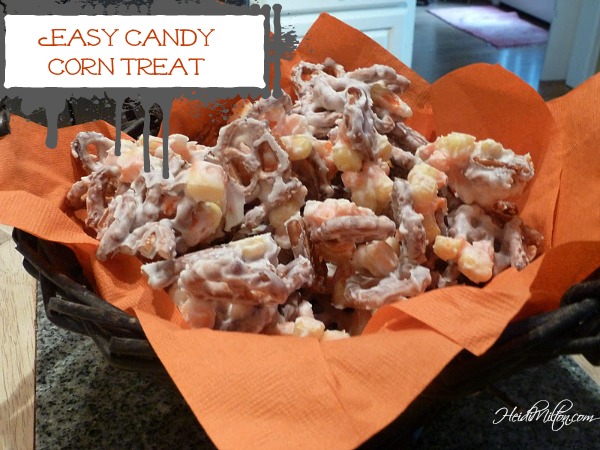 This is a quick and easy treat that only involves three ingredients…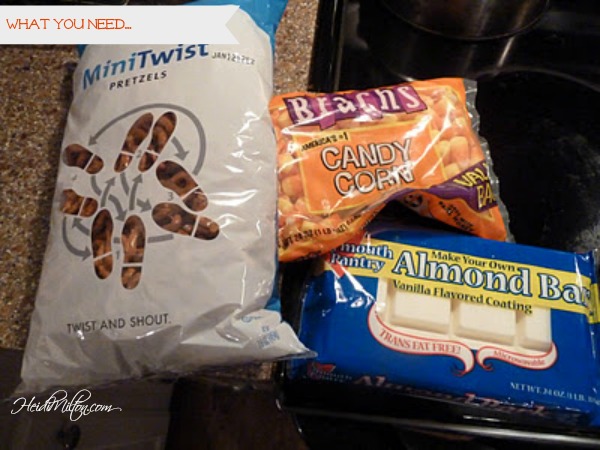 I've also added cereal to this mix, such as Cheerios or Chex, to up the crunch factor on occasion.
Here's what you do…
1.  Melt your almond bark in a large plastic bowl in the microwave, stirring every 45 seconds or so.  This usually only takes about 2 minutes.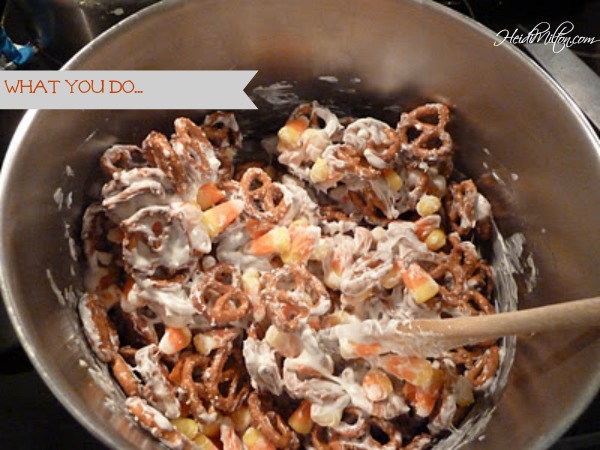 2.  Pour pretzels and candy corn (and cereal if you choose) into the melted candy coating and stir well with a wooden spoon.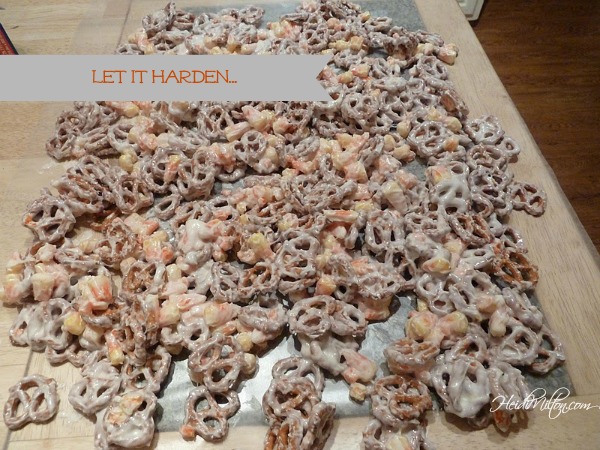 3.  When it's thoroughly mixed, dump mixture onto large area covered with wax paper.  Spread it out and allow it to harden.
Caution!  If you have children or husbands in the house at this time, you might not want to leave this unattended.  The volume of my treat has been known to diminish rapidly as family members pass through the kitchen and "sample". 🙂
4.  Once it's hardened, break it up into pieces and enjoy!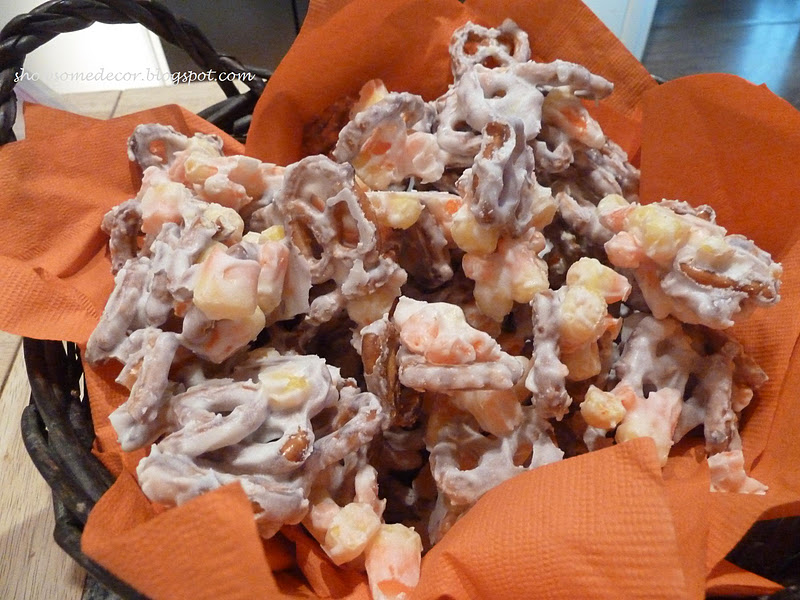 This is fun to bag up as party favors or fall teacher goodies, too.  Best part?  No baking involved. 🙂
Enjoy!
This recipe originally appeared on Decor & More.  Join me there for more home decor and DIY inspiration!