"'Twas the night before Christmas, when all thro' the house, Not a creature was stirring, not even a mouse; The stockings were hung by the chimney with care, In hopes that St. Nicholas soon would be there," wrote the nineteenth century poet Clement Clarke Moore in the iconic opening lines of his poem, A Visit from St. Nicholas.  While A Visit from St. Nicholas was first published in 1823, Moore did not claim authorship until well over a decade later in 1837.  An interesting fact considering the popularity of the poem that has now become synonymous with the magic of Christmas.
So with all that attention devoted to a poem, Moore's words got us to thinking… while it's been almost 200 years since A Visit from St. Nicholas was first written, the Christmas Eve ritual of hanging our stockings for Santa to fill with sweet surprises has remained a treasured tradition, relatively untouched by the passing of time.
But with the variety of homes we live in today, a chimney and mantel aren't always part of the package.  However, don't let a little architectural obstacle dim your home's holiday sparkle!  The creative concepts below prove any home can still take part in the stocking festivities and make it a modern day Christmas of your own.  We feel like Moore could be a little more flexible with that chimney part anyway…. Sure Santa won't mind either!  Happy holiday decorating!
Effortlessly recreate this rustic farmhouse inspired stocking holder with the frame of an antique window and antlers.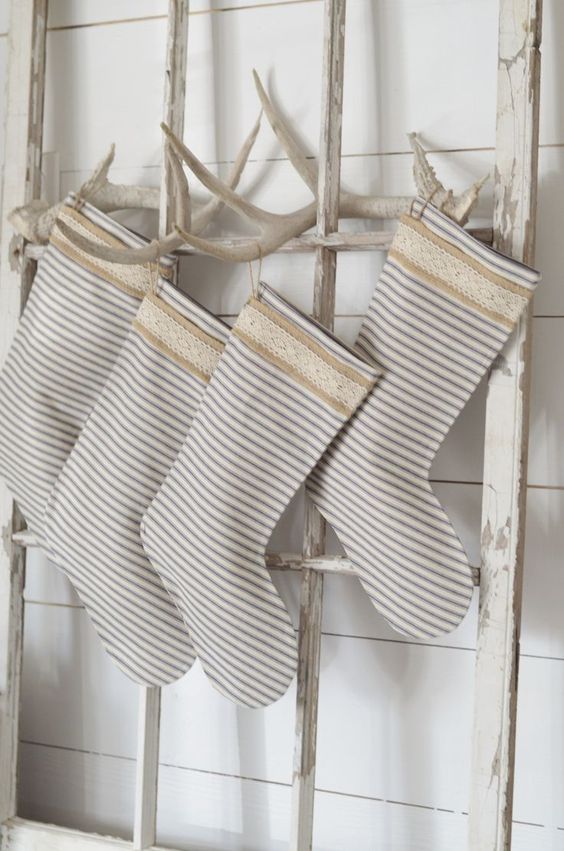 Source: Flat Creek Farmhouse
Stop Santa in his tracks with this cute and clever stocking post that you can actually build yourself courtesy of this step by step tutorial!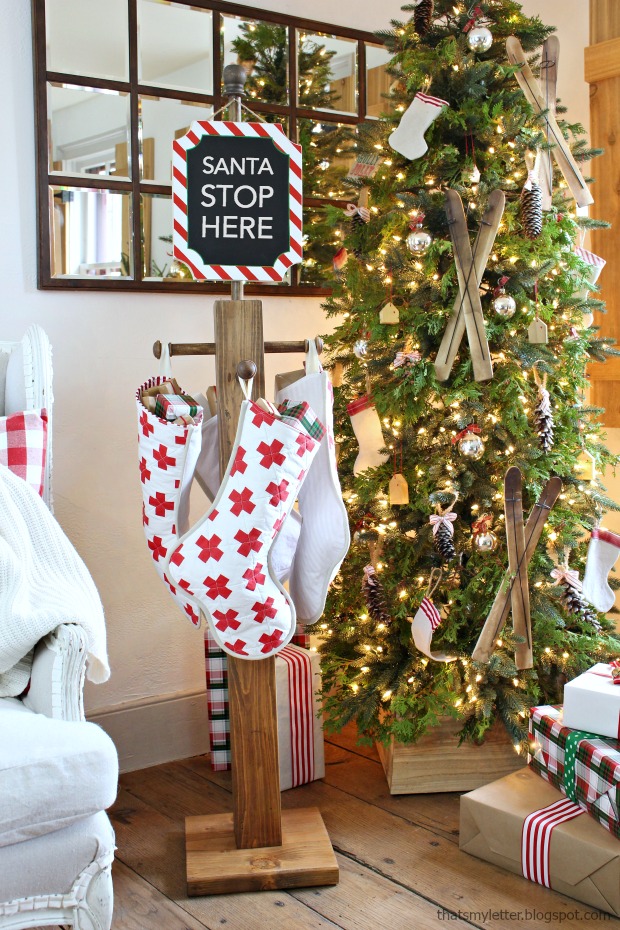 Source: Jamie Costiglio
Feeling crafty this holiday season?  Create a customized photo frame stocking holder with your family's pictures via a little handiwork and this tutorial!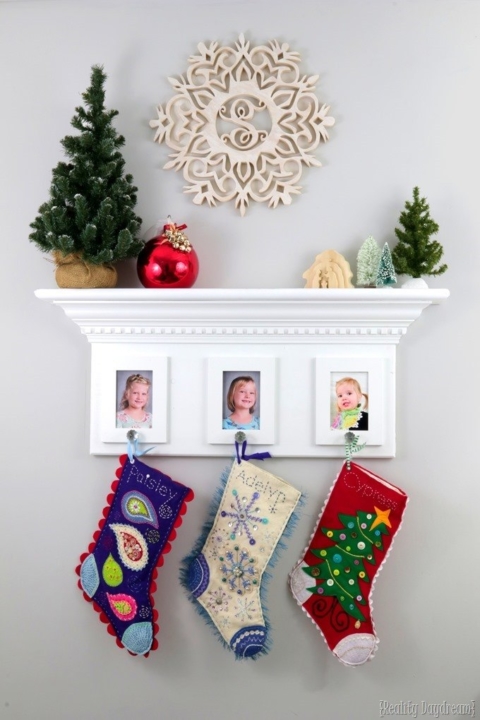 Source: Reality Daydream
Seeking something simpler?  This greenery and branch stocking holder might be the answer!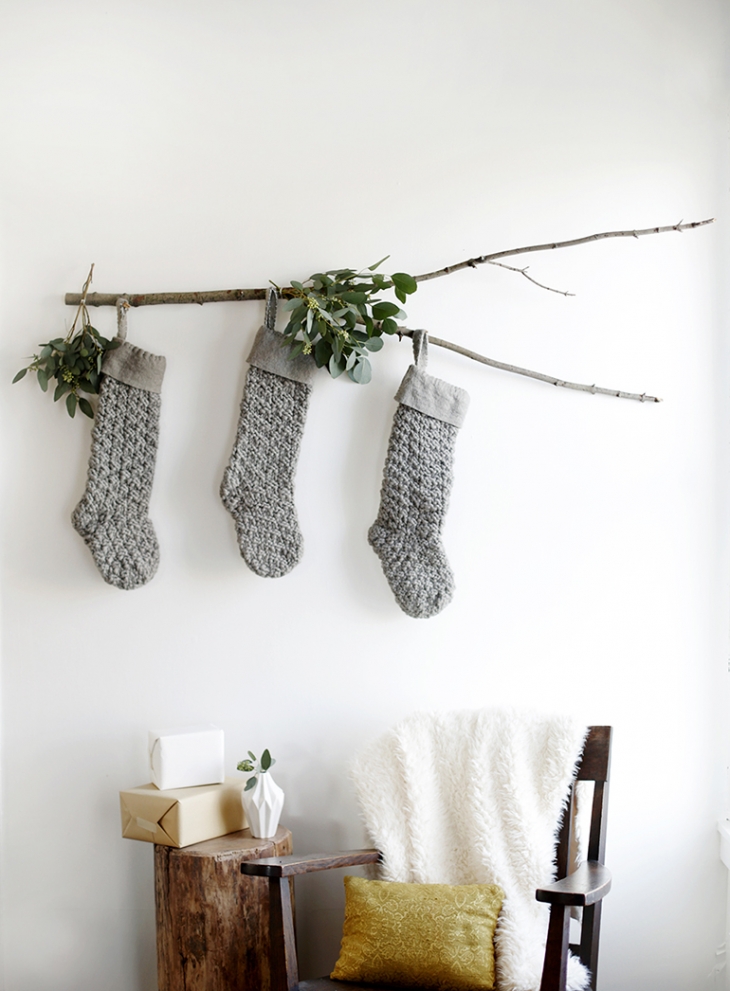 Source: The Merry Thought
No mantle?  No problem with these two ideas using vintage skis to hang your stockings from!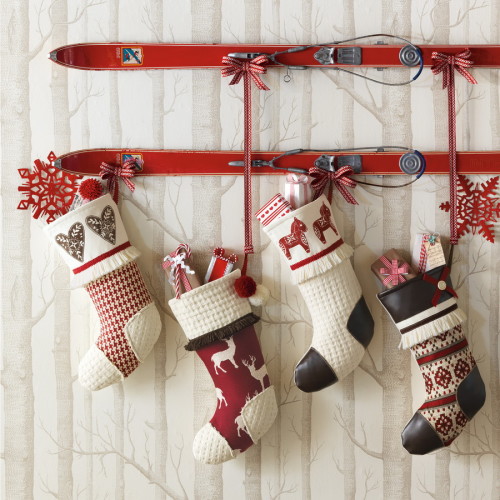 Do you have an old wooden ladder in your garage or access to some thick branches or wood scraps to make your own?  Not only does this stocking display provide a rustic look but it also can be repurposed for more creative decorating opportunities after Christmas (one suggestion is to hang your throws over the rungs of the ladder)!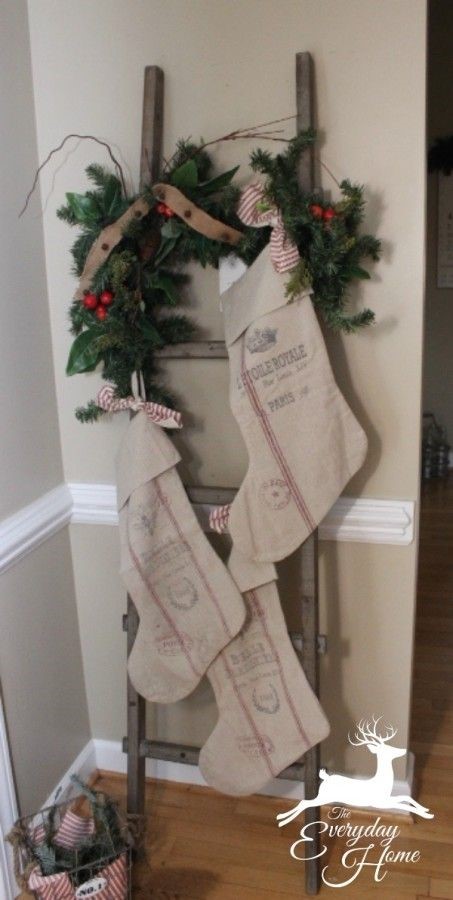 Or you can even hang your stockings in the window!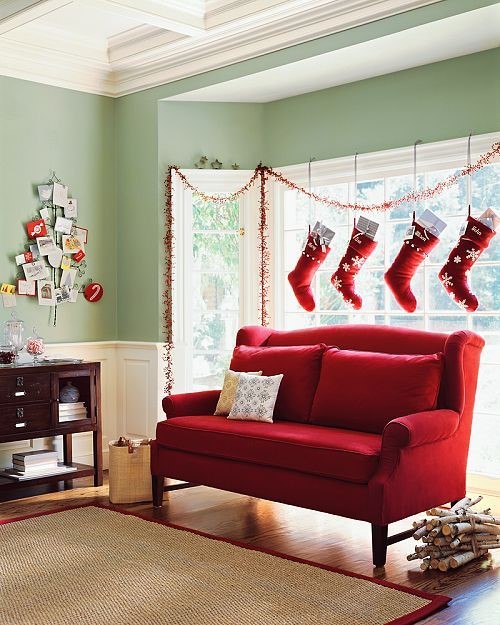 Source: Love My Earth
Take a cue from Moore's iconic poem with this sweet and simple stocking holder, available on Etsy.com, or create your own with supplies from your local craft store!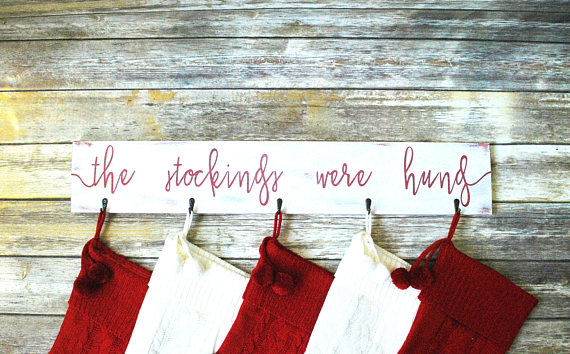 Source: Etsy 
So… how will your family hang your stockings with care this Christmas Eve?  There are countless of ways to creatively decorate your home this holiday season!  Do you have any other "alternative mantel" ideas to share?  Drop us a line… we'd love to hear 'em!