Indicative of the nickname, The City that Never Sleeps, our New York City Showroom was a flurry of fresh fashion this week as the Mohawk Home Design Team logged extra hours readying the space for the East Coast reveal of three highly anticipated new collections.  Housed in New York City's prestigious 295 Fifth Avenue, otherwise known since its opening in 1920 as 'The Textile Building', our design team transformed the sprawling showroom floor into a glamorous Hollywood Regency inspired escape for this week's New York Home Fashions Market, held March 27-30.  Inside the showroom doors, Mohawk Home unveiled three new woven, made-in-the-U.S.A. rug collections:  the elegant indoor/outdoor Villa Collection and two globally inspired lines, Heirloom and Tibetan.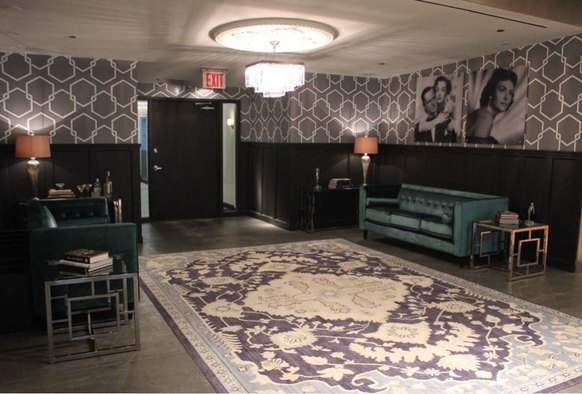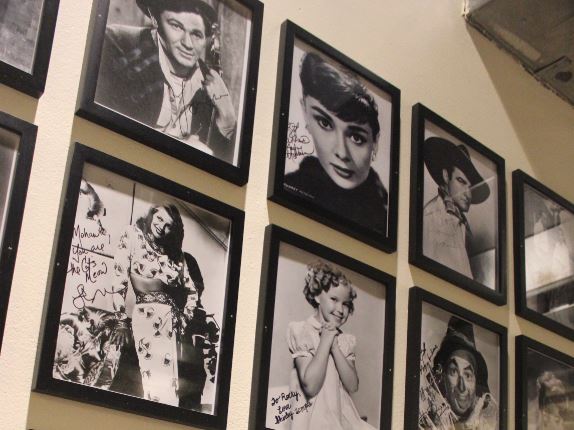 Villa
Exclusive to Mohawk Home, the Villa Collection is a revolutionary addition to the indoor/outdoor rug industry.  Crafted of low, cut-pile polyester, it is designed to add a new level of softness to outdoor spaces while also offering crisp definition, thus achieving softness underfoot without sacrificing durability and style.  Perhaps most importantly, the Villa Collection is unmatched in drying capabilities, making it the perfect companion for outdoor spaces at the mercy of the elements.
From coastal leaves that highlight Pantone's color of the year, Greenery, to sophisticated decorative tiles, this luxurious collection accents outdoor living spaces in a new and exciting way.  Look forward to a color palette featuring warm reds, tranquil blues and refreshing greens, balanced by natural hues, giving this dynamic collection textural exclusivity.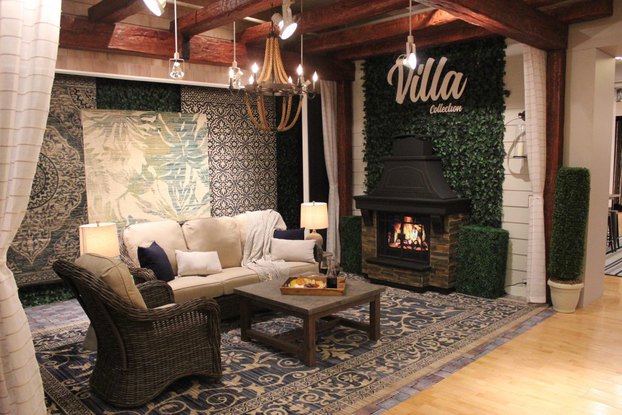 Heirloom
Forged with old world beauty, the Heirloom Collection honors a timeless aesthetic with its rustic, coarse construction.  This artisan inspired collection emulates the craftsmanship of a hand-knotted rug where the cotton warp and weft become a part of the visual.   The use of natural cotton opposed to a jute warp gives each rug a beautiful drape, allowing for it to fold like more traditional styles.  Offering one-of-a-kind feel, the Persian knot construction further communicates the authenticity of this original collection.
Rustic and reminiscent, Heirloom offers Persian influenced designs and subtle color play that will adorn any space with elusive sophistication.  Featuring a Patina finish, this collection reveals an aged, vintage appearance, which is showcased through three color palettes:  soft, cosmetic inspired hues, inviting, global jewel tones and cool, urbane industrial shades.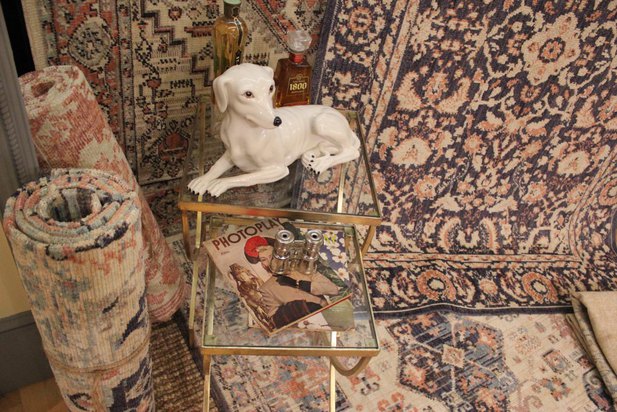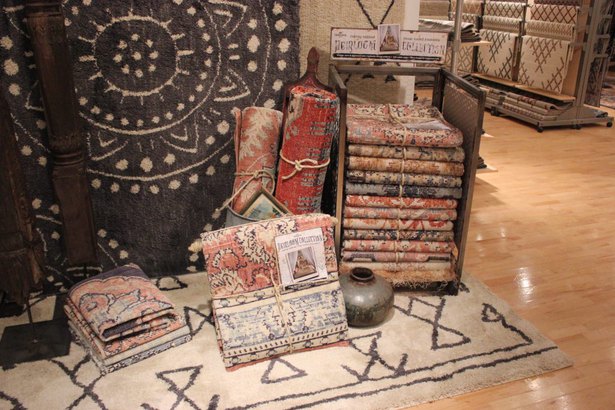 Tibetan
Influenced by the picturesque views and towering peaks of the Himalayan region, the Tibetan Collection echoes the beauty and nature of a Nepalese-style, hand-crafted wool rug.  Using a thick, synthetic wool-like yarn, our designers created a durable, stain resistant rug that brings a casual yet poetic story to any living space.  Instead of wool, our designer team opted to utilize our exclusive eco-friendly recycled polyester, EverStrand™ yarn.  Made from up to 100% recycled content from plastic bottles, EverStrand™ is shed free, sustainable and will stand up to water.
Designs of the Tibetan Collection are an updated play on Aztec patterns, both simple and nomadic.  Offered in a stylish array of casual colors, the Tibetan Collection relaxes into a rustic and effortless aesthetic with a cosmetic inspired palette containing two popular colors for the season ahead, blushing rose and dusty blue.  Balanced by a more neutral foundry palette, utilizing cool and steely grays paired with a flaxen beige, the Tibetan Collection is like a warm, welcomed breeze, just in time for spring.