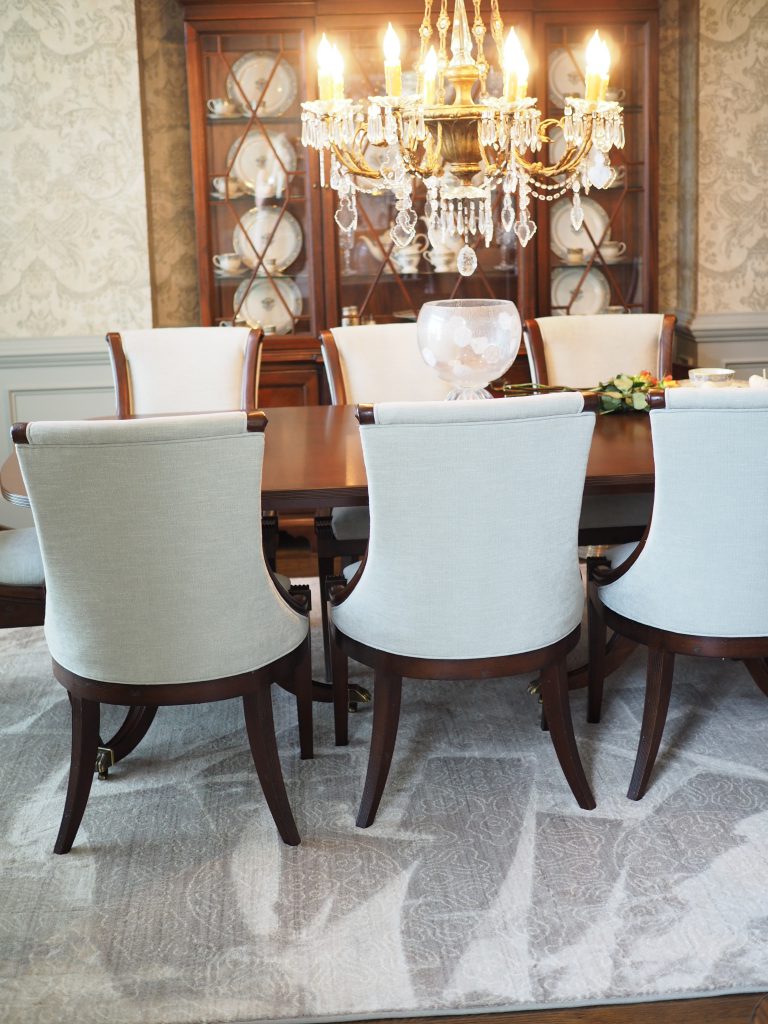 Believe it or not, the holidays are just around the corner. Like you, I'm starting to spruce up my home for the joyful chaos the impending season brings. Recently, my mom, Lori Allen, owner of Bridals by Lori and star of Say Yes to the Dress: Atlanta, has been focused on redesigning her home one room at a time with the help of interior designer, Courtney Myers. A breast cancer survivor, she feels redesigning her home represents her second chance at life. We'll be covering the redesign of her dining room, foyer and living room in a 2-part blog series as we prepare for the upcoming holidays together.
Thanksgiving is only two short months away, and the dining room is our first area of focus. A traditional southern belle, my mom loves a formal dining room that makes holiday meals feel special and a bit, well, fancy. She pulls out her treasured fine china, polishes the silver (or makes me do it!), and fills the Waterford goblets with overflowing glasses of sweet tea. The table will be full of fresh white pumpkins, silver candlesticks with ivory taper candles, and crystal dishes of lemons and butter. It is a labor of love that comes together when all the family gathers around the table to say grace.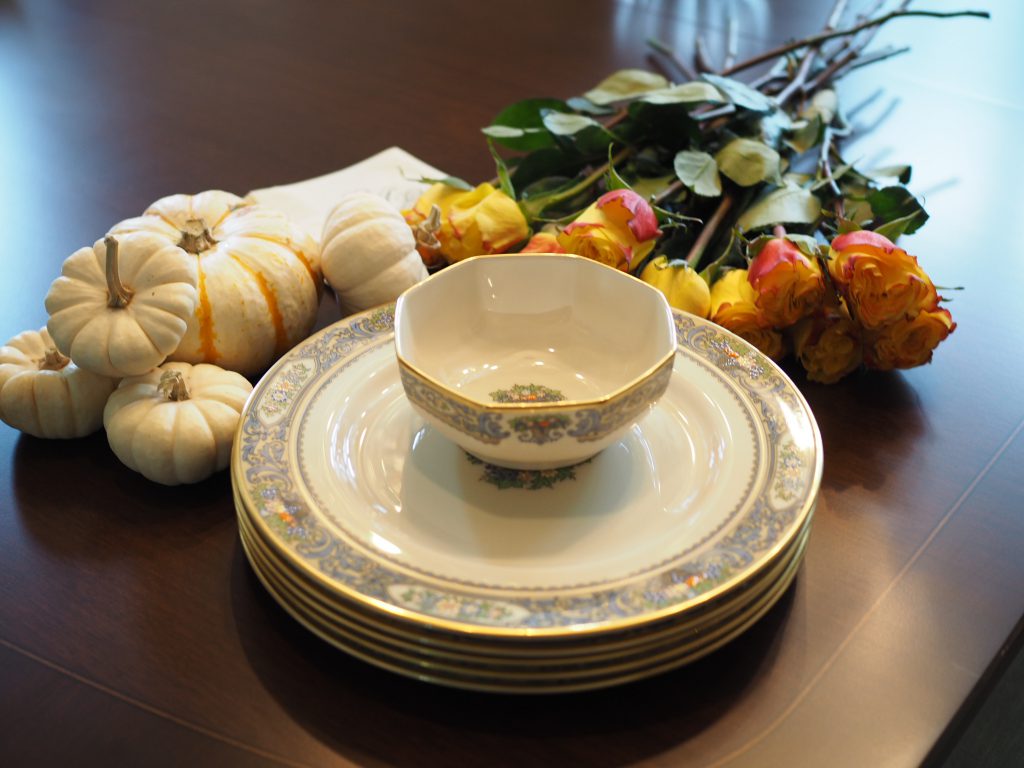 While holiday gatherings are a formal affair in our family, sticky little fingers and puppy paws abound. The redesign of her dining room had to be durable and family-friendly. Designer Courtney selected a durable gray fabric for the clean-lined dining room chairs, a rich traditional Mahogany table and a damask patterned wallpaper that feels so elegant- but also hides tiny handprints. All of the trim and woodwork in the room is painted a rich grey. The Karastan Leawood rug from the Pacifica Collection in grey ties the entire look together. Crafted from EverStrand fiber, the rug is made of recycled polyester that starts clean and stays clean. A perfect choice that is both gorgeous and withstands cranberry sauce spills!
A favorite family tradition is to circle the table following the meal to list three things that we're all grateful for that year. This year, my mom's continued good health will be at the top of my list. What all are you grateful for this year?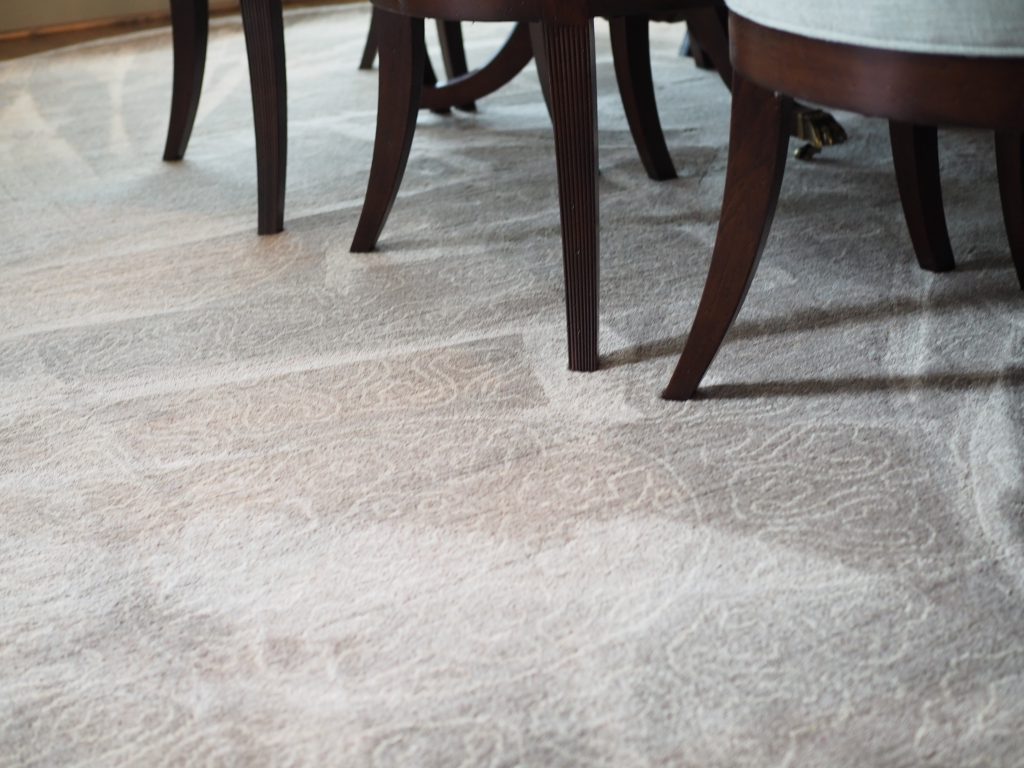 The new dining room is soothing, elegant, and an ideal space to welcome family and dear friends in the coming months. While the busyness of the bridal industry can be stressful, my mom finds peace and refuge in her home—and we're all excited to celebrate the upcoming holidays in this beautiful new space.