Becoming eco-friendly is something we should strive to do, and although it can seem difficult, there are easy changes we can make in our everyday life that won't overwhelm you or your family. Leading the sustainable charge is bamboo and with extremely good reason! This material is grass and can grow easily and quickly, growing about three feet in as little as under 24 hours.
Bamboo has a high strength to weight ratio, but it is less energy intensive to transport than other material in the home. It is also warm and inviting and never really goes out of style, and when done right is a classic look that can last a lifetime.
Each day I work towards becoming eco-friendlier (I love reusable cups), but adding natural, sustainable elements to a new home can be daunting. I'm in the process of moving back to Georgia and into my very first home this fall. We are bringing a lot of our furniture from college with us into our new home, but with a larger space available to decorate, I'm leaning towards adding a lot of bamboo elements.
Here's a breakdown of some of the bamboo furnishings and accessories for my new home:
Entryway: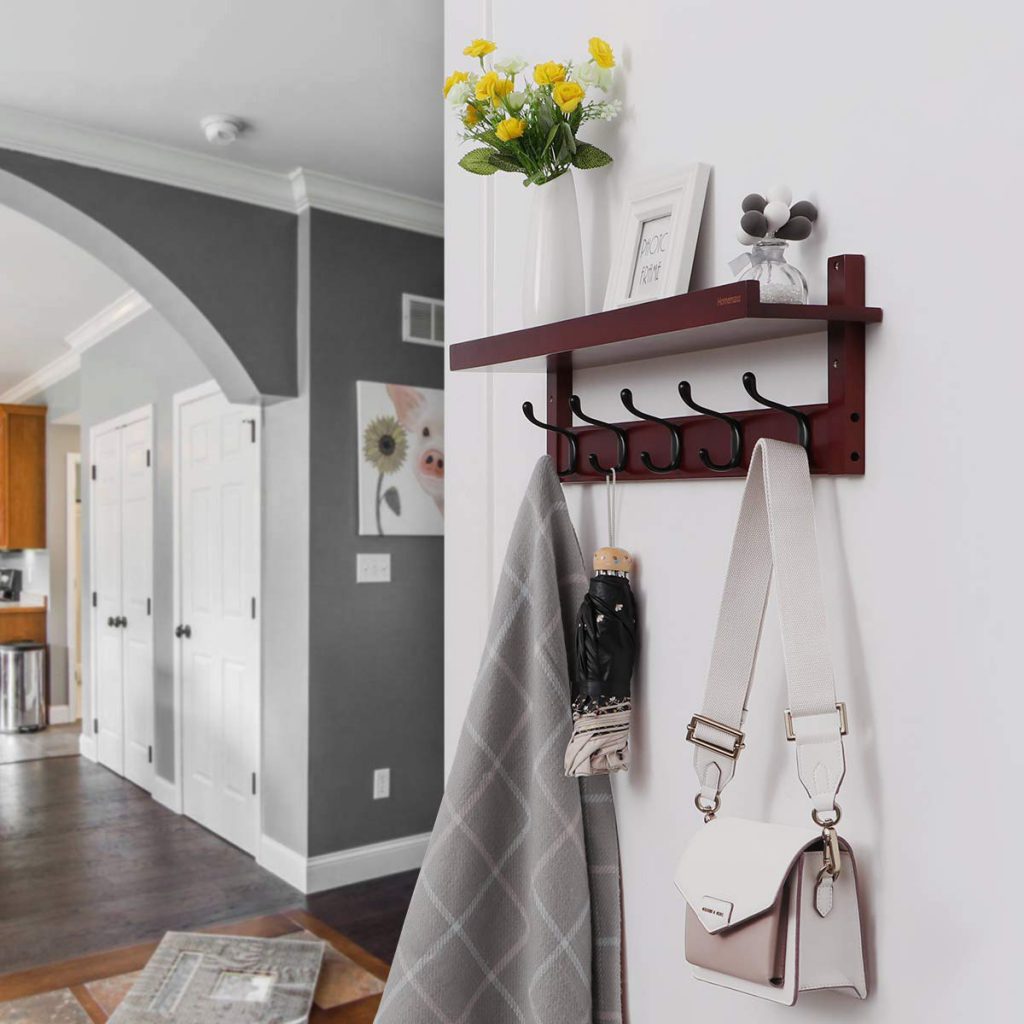 Starting with the entryway, I like adding bamboo wall hooks to hang coats. This will introduce a natural theme to our home, while being practical and adding more floor space. I love this piece from Amazon because it has a lot of hooks plus extra décor space on top! Just remember to hang hooks high enough to accommodate any floor length coats.
Living Room:
As you step into the living room, I have found that having pieces that make an impact while serving an important purpose are extremely important. A good coffee table can add more storage and allow you to show off some of your favorite coffee table books, while also providing added surface space for drinks, scented candles and other decorative pieces.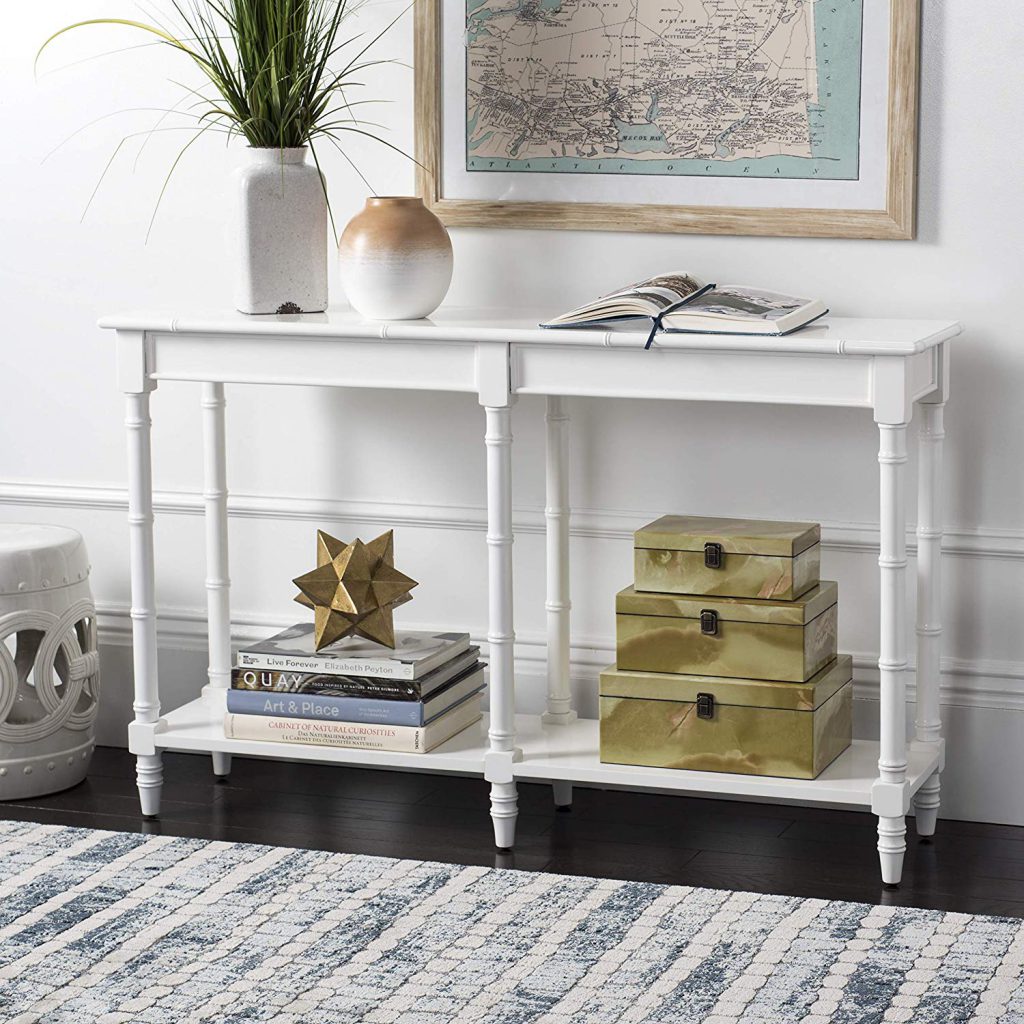 I love this bamboo coffee table from Bed Bath and Beyond in white, it compliments matching side tables in case you want to add a little more table space in the room. Now that my husband and I are moving to be closer to our family and friends, we are looking forward to hosting a lot of people. With the promise of lots of fun family get togethers in our future, I'm on the hunt for extra seating to complement our couches and the bamboo coffee table. Since we don't want to be cramped for space, we're opting for single side chairs instead of a bulky love seat. The high legged design and tufted back of these chairs from Target would go great with my living room décor.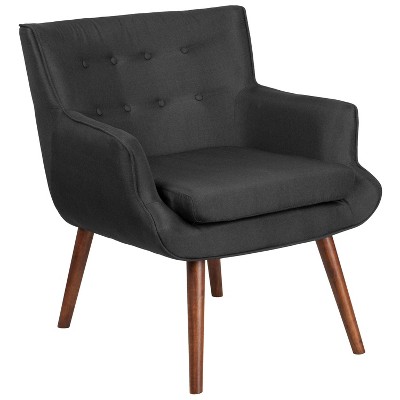 Another easy way to open up a room is to have a mirror over your couch. This makes the room look bigger than it is while also adding more light to the room. I adore this bamboo inspired mirror from Wayfair.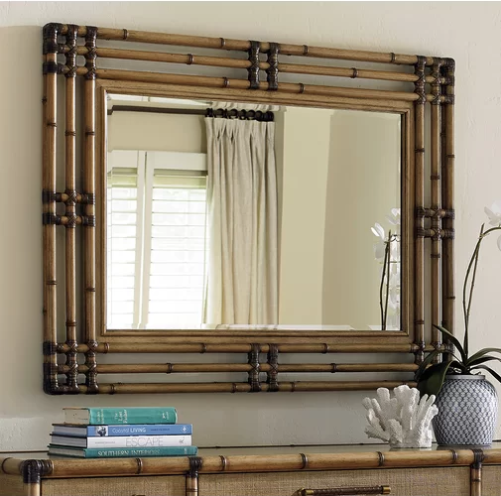 Completing the natural, vacation look and feel to my living room is this Verde Palm Border area rug from Mohawk Home. My goal is to make my home feel like I'm on a staycation, and the large banana leaf print and the gorgeous green hue makes me feel like I'm at the beach! This area rug also has just the right amount of color and the subtle hints of black help create a cohesive look with my other furnishings.
Kitchen & Dining Room:
My kitchen area is not extremely large so all it really needs are just a few purposeful touches. I love the addition of a bar cart, which is great for both morning coffee and cocktail hour. Too add a little more color to your bar cart, place a little bamboo plant on the bottom section of your bar cart! As for my dining room table, bamboo napkin rings are a great accessory; complete the natural look by using pops of gold in your glassware or serving utensils.
Bathrooms: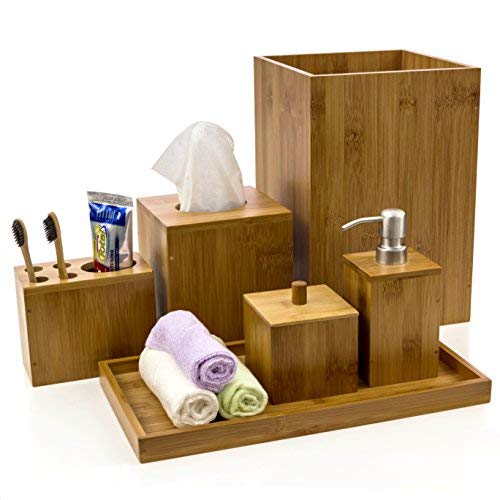 People often times overlook the bathroom when it comes to home decorating, but the bathroom is actually a great place to add more eco-friendly and natural elements. To add a little more life to your home, try a bamboo tree with decorative rocks for the guest bathroom! You can also incorporate some bamboo inspired bathroom accessories like soap dishes, trash cans and towel racks.
Patio:
I'm looking forward to spending more times outdoors once we're back in Georgia. As a morning person, I love spending lazy Sunday mornings lounging on my patio with a cup of coffee and a good book or magazine. I enjoy the solitary, quiet time and love creating an almost Zen oasis out of my patio. To achieve that relaxed vibe, add flowers and other greenery throughout the patio. Selecting the perfect indoor/outdoor area rug is also key! Besides providing comfort for my feet, it brings added warmth to the patio once the season changes. I love this Mohawk Home Sanibel indoor/outdoor area rug from their Oasis collection
If your family is not like mine and likes to wake up early with you, add in a little more seating with this fun seating option.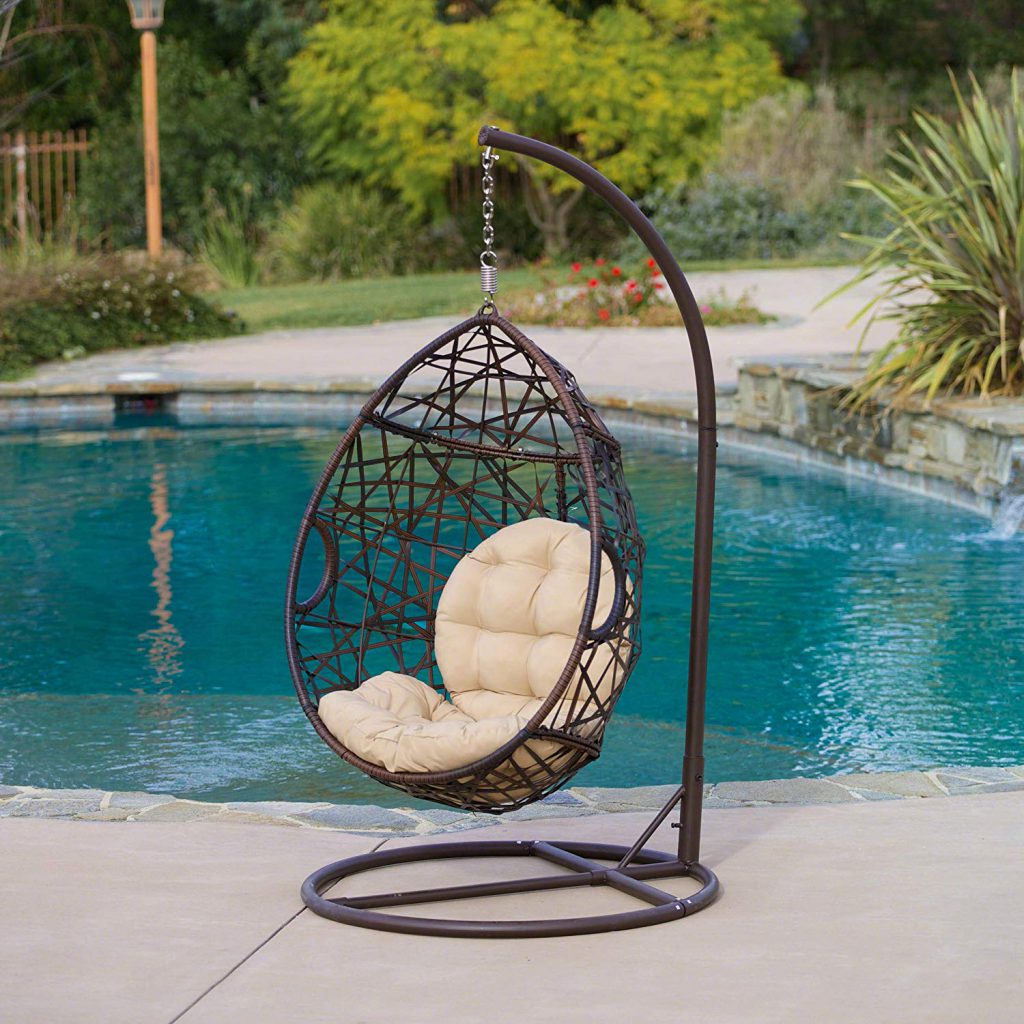 Bamboo is by far one of my most favorite versatile and durable material that also gives your home that tropical feel. I can't wait to move into my new home in just a few weeks!
Are you moving this summer? Will you be adding bamboo elements into your new home? Share with us your tips and tricks for decorating with bamboo in the comments. For additional inspiration, check out Mohawk Home's Outdoor Living board on Pinterest.