There is just something about the upcoming fall season that seems to ignite a craving in us all for a fresh start! The carefree days of summer have come to a close and it's time to get back in the work flow. What better way to inspire fresh creativity and productivity this season than by refreshing the environment around you? You might be surprised how a few thoughtful tweaks in your office decor can yield some seriously stylish results!
Chances are your office's desk is the first thing to catch your eye when you walk into your work space. While of course your desk needs to be functional, it can also easily double as a fashionable focal point with luxe details like modern metallic finishes, bold X shaped legs, organic wood textures and contemporary clear glass constructions.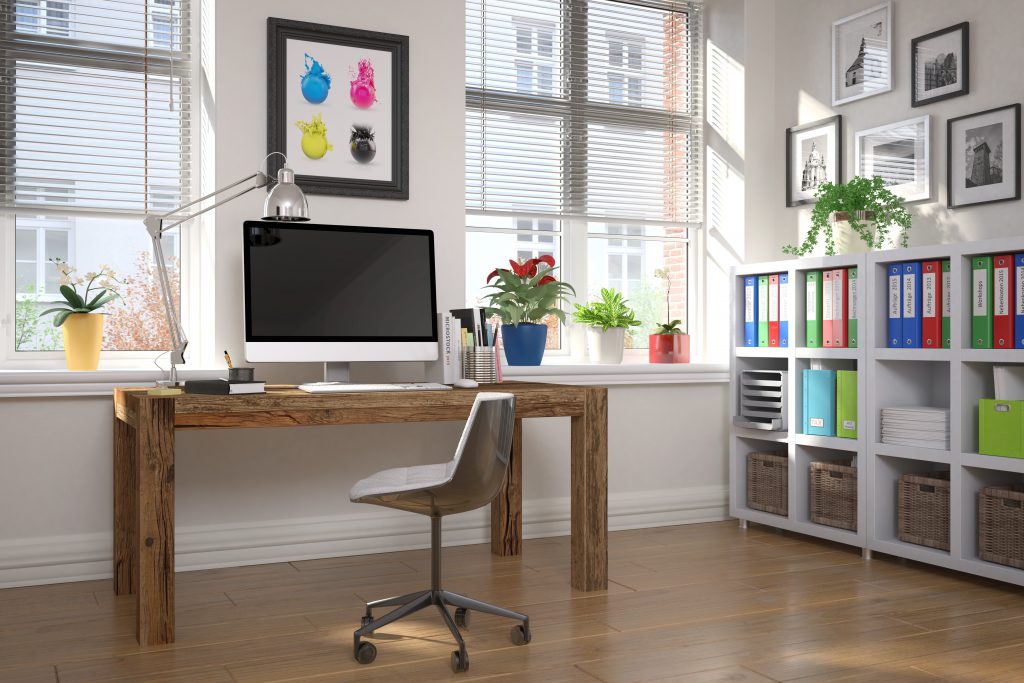 See Lighting in a New Light
When it comes to your lighting options, think beyond basic overhead lights and take advantage of the opportunity to express your sense of style with an essential element of the space. Hanging pendant lights instantly creates interest, but you can still add a little intrigue with a statement table or floor lamp if overhead options aren't accessible. If you're creative, strands of orb string lights dangling from the ceiling or across a wall could offer an artistic ambiance.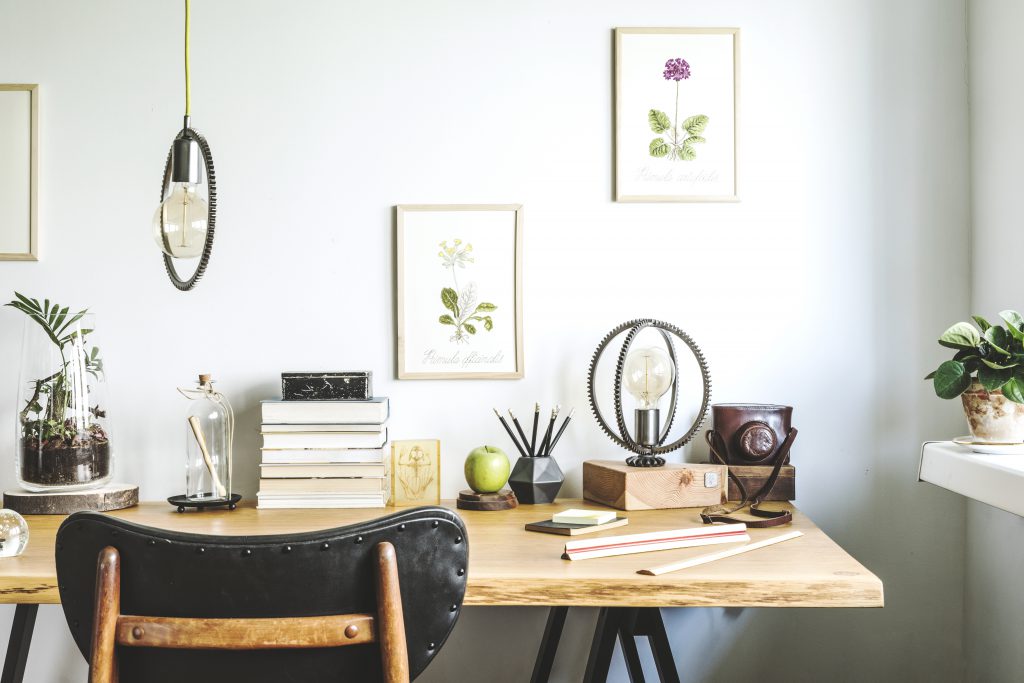 Literally breathe some fresh air into your work space with a potted plant or two! Hardy succulents are having a major moment right now and it's easy to see why when you consider their air purifying and essentially maintenance free qualities. Many thrive in indoor environments with limited exposure to sunlight. Some succulents, such as the leafy corn plant and lush aloe plant, can go up to four weeks (or more!) without watering.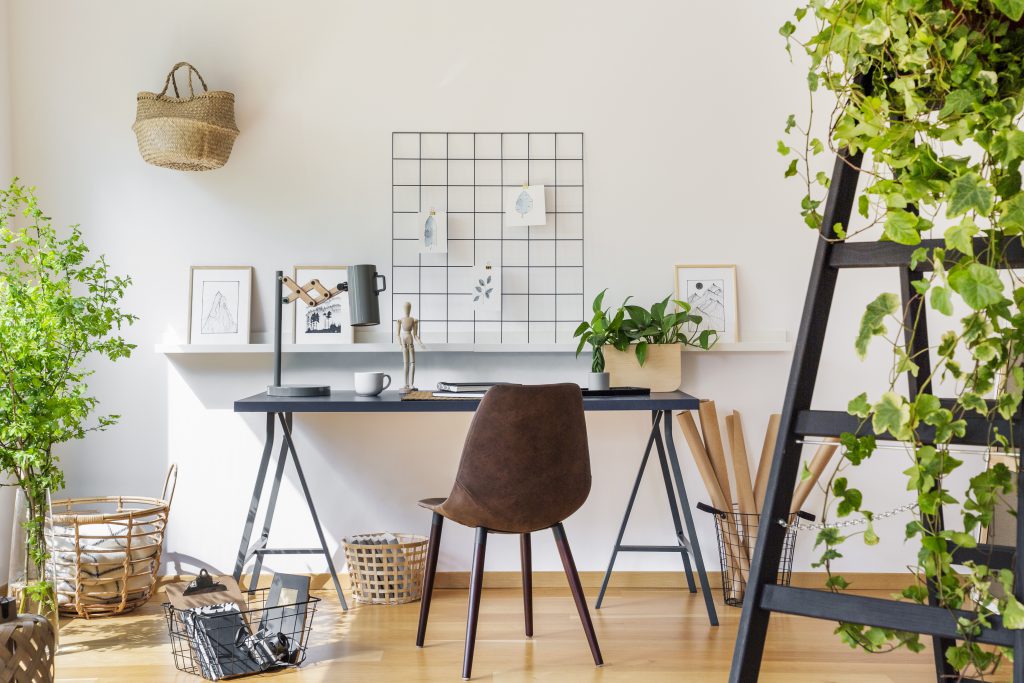 Underestimating the impact flooring has on a space and you could miss out on 30% of a room's color. Considering that, why not roll out a fresh area rug in a pattern you love? While a rug undoubtedly adds cozy comfort and warmth to a space, it can also add up to a third of the room's color in one fell swoop! According to that logic, if you invest in anything new for your office, make it a rug for the biggest return!
Mohawk Home Berkshire Billerica Area Rug
While curtailing the amount of clutter you allow into your space is obviously the end goal, the reality is some clutter is inevitable, and you'll need a place for it to go that doesn't take away from the overall attractive aesthetic you've created. Thoughtfully incorporate storage solutions and organizational options that work for you. Some ideas include utilizing creative wall shelves for books, fabric covered boxes in cube cubbies for items that look less appealing on display, and vintage filing cabinets for paperwork. If you opt for a desk without drawers, an antique store dresser painted a bright color could be a clever and chic fix!
How would you describe your office? Will you be trying any of these tips to refresh your workspace? Share with us in the comments!