Is your living room long overdue for a makeover, but you're feeling weighed down by the elephant…ahem…sofa in the room? Sure, it could be the most comfortable couch in the world, well-made and the kids love cuddling up on it as they watch Netflix on Saturday morning, but you feel like it doesn't have much wow-factor because it's brown. (Womp, womp!) While a brown sofa may seem boring, we're here to tell you that it is actually anything but!
Brown is one of the most popular colors chosen for living room furniture thanks to its unparalleled versatility. It doesn't demand a lot of attention but still feels charming, it easily hides spills and stains and it works well with a variety of hues and home accents—great news for those who like to update their décor and area rugs seasonally.
Still not buying it? Take it from the design queen herself—Joanna Gaines. We've noticed quite a few brown sofas popping up in HGTV's Fixer Upper living room designs during the last few seasons. Take a peek of some of our favorites: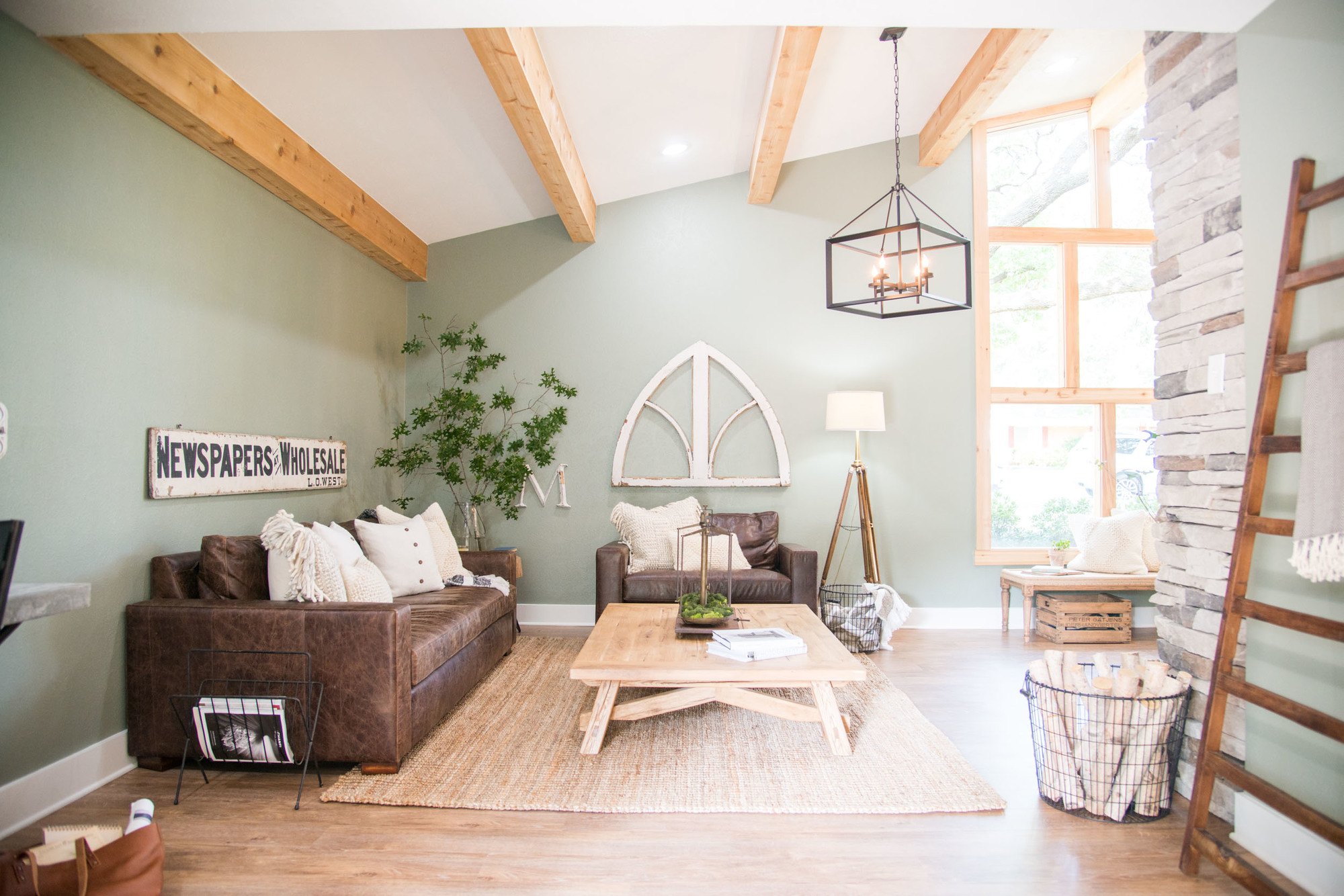 Source: Magnolia (Season 4, Episode 2: The Mid-Century Modestly Priced House)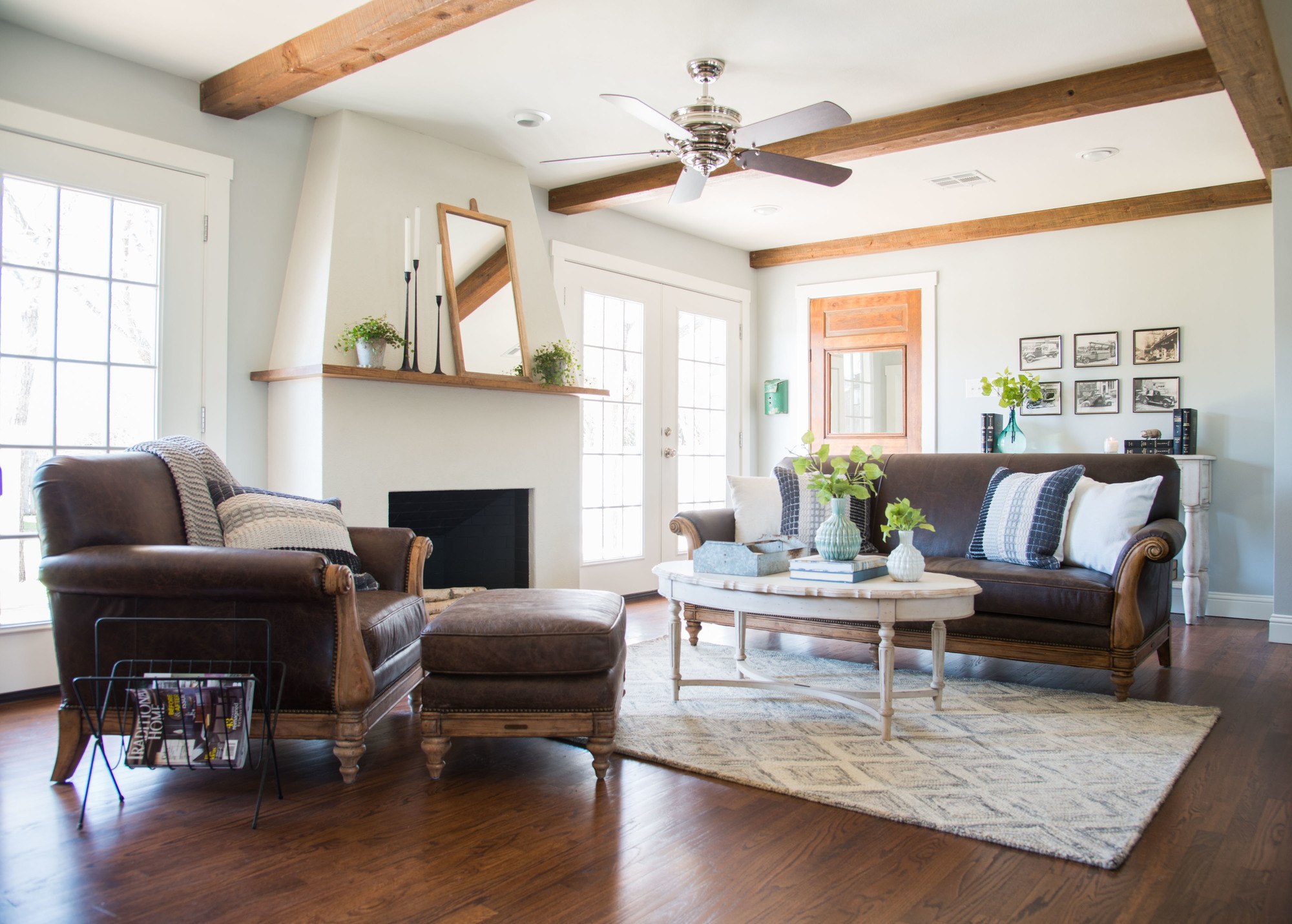 Source: Magnolia (Season 4, Episode 3: The Plain Gray Ranch)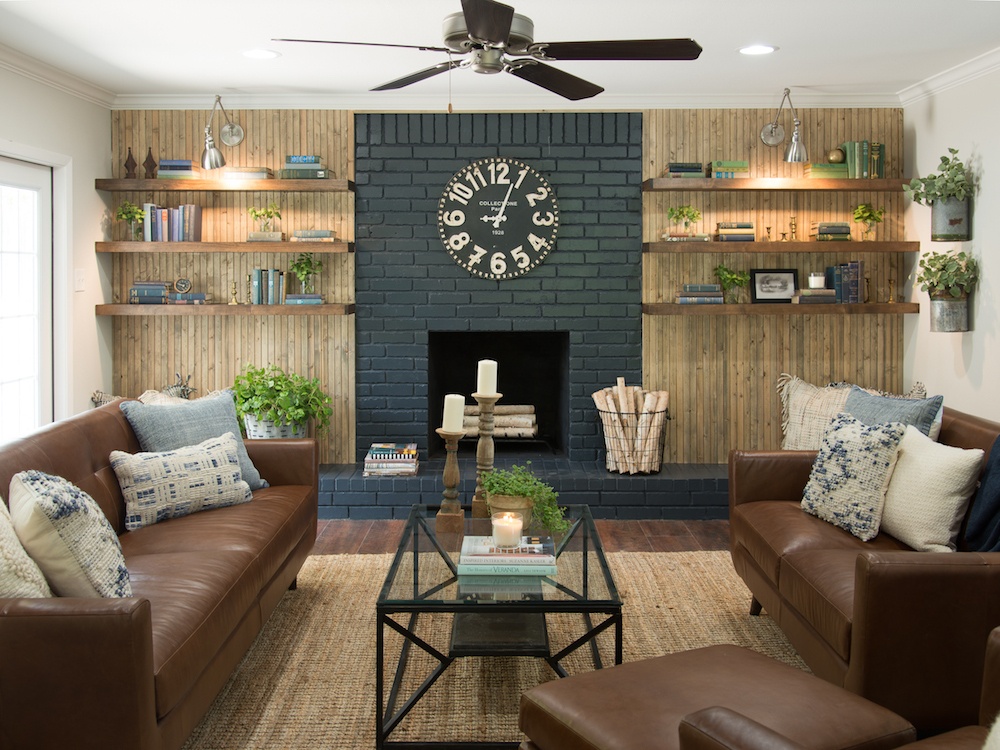 Source: Magnolia (Season 4, Episode 12: The Pocket Door House)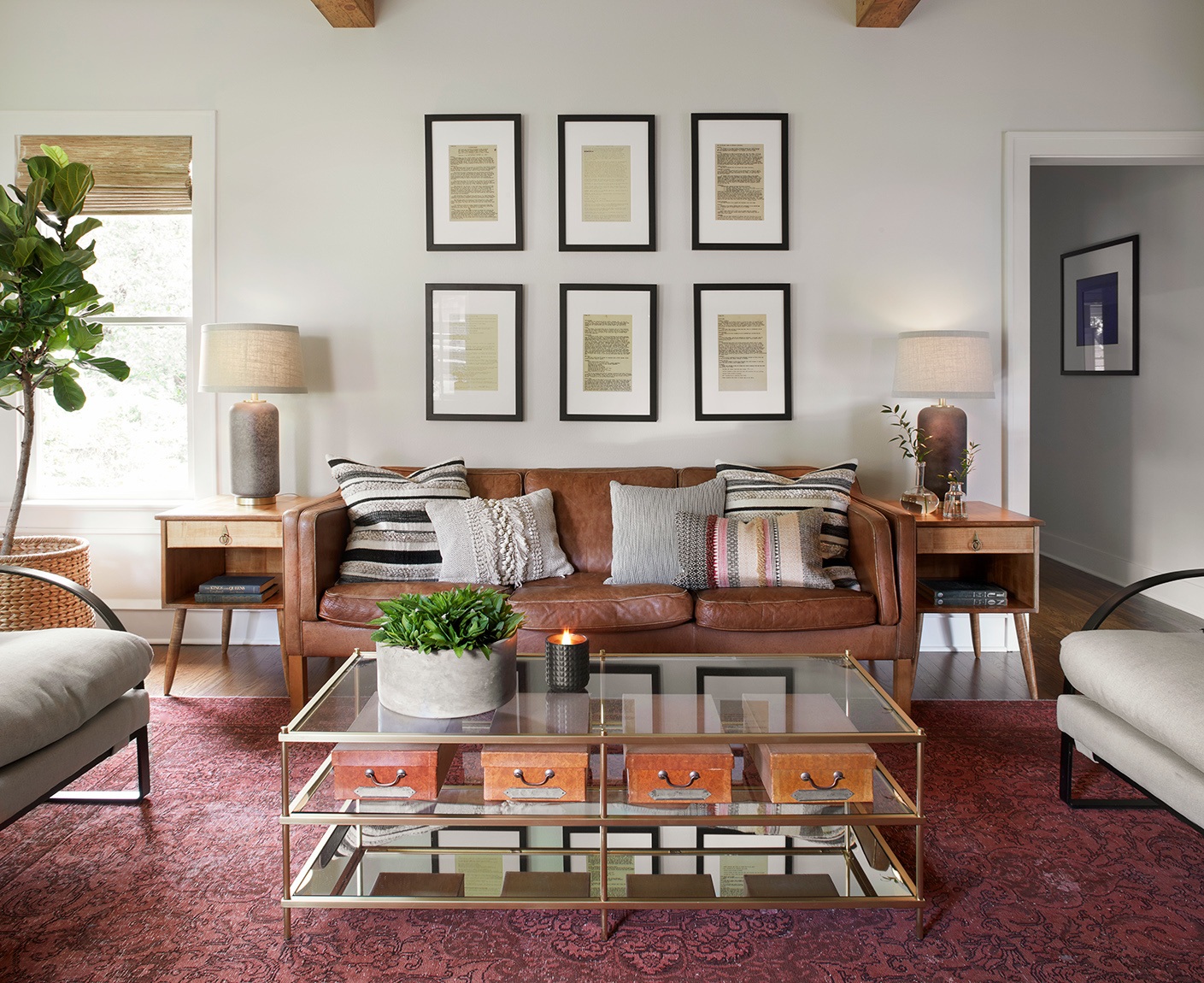 Source: Magnolia  
Source: Magnolia (Season 5, Episode 5: La Pequena Colina) 
Now that you're a believer, use these tips as a guide for pulling together a fresh living room look with a brown sofa:  
Keep your space bright and airy, balancing out the richness of a heavy, earthy colored couch. You can never go wrong with crisp neutral walls! White, beige, gray or tan work every time.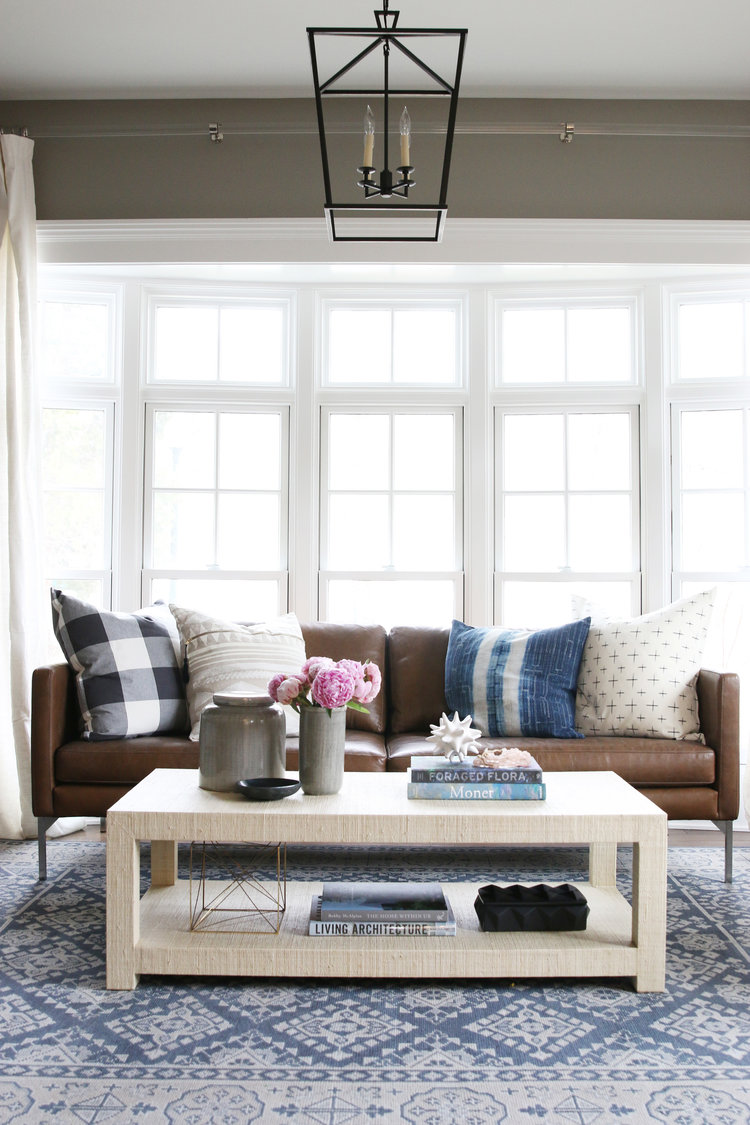 If you'd like to add some color, though, consider where brown is most often seen—in nature. Variations of green and blue feel like an obvious pairing with brown because they are visually familiar and beautiful to us. (i.e. forest, sandy beach)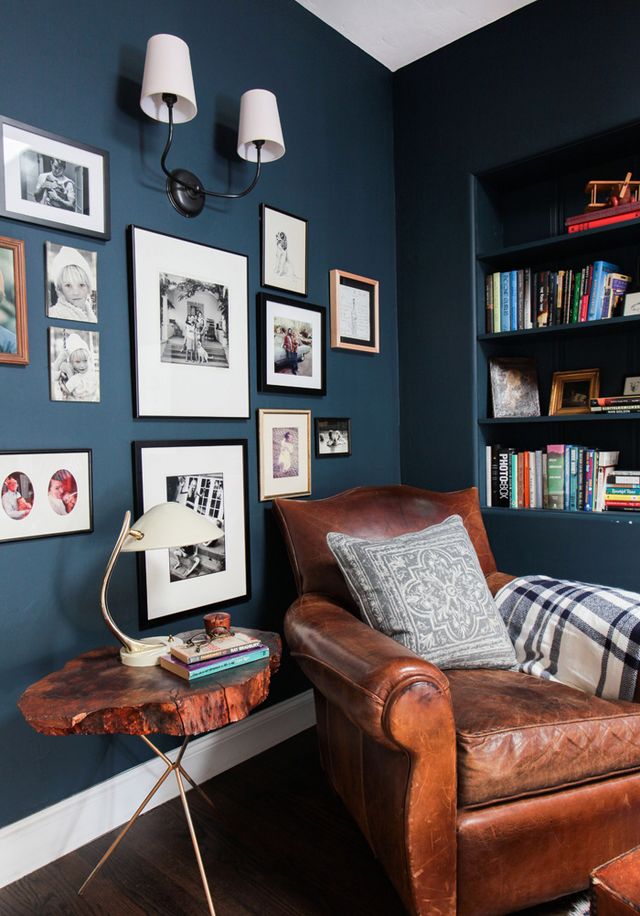 Source: Bloglovin'
Find a piece of artwork you love to serve as a focal point in the room. Wood wall art is perfect for adding a more rustic feeling to the room, while some outdoor wall art keeps with the natural element motif. Select accents that complement or coordinate with the colors in the artwork.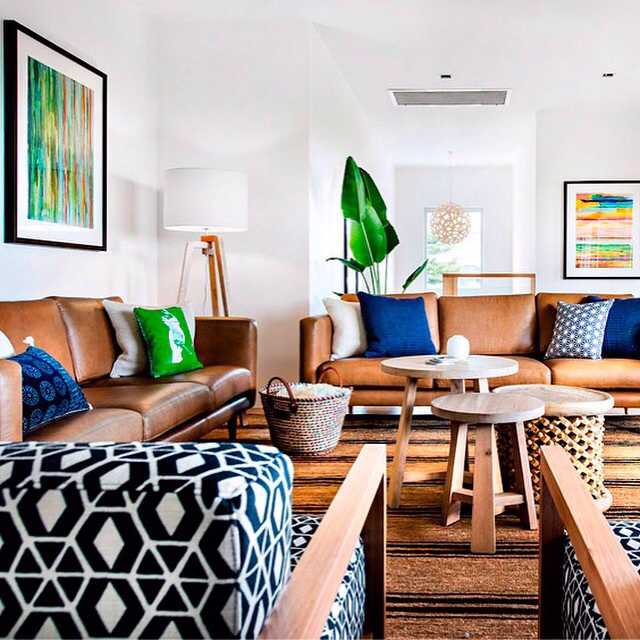 Source: Pinterest
Don't be afraid to use accents that stand out—from a turquoise accent wall to a fresh floral arrangement, a chunky cable knit throw and a vibrantly colored area rug.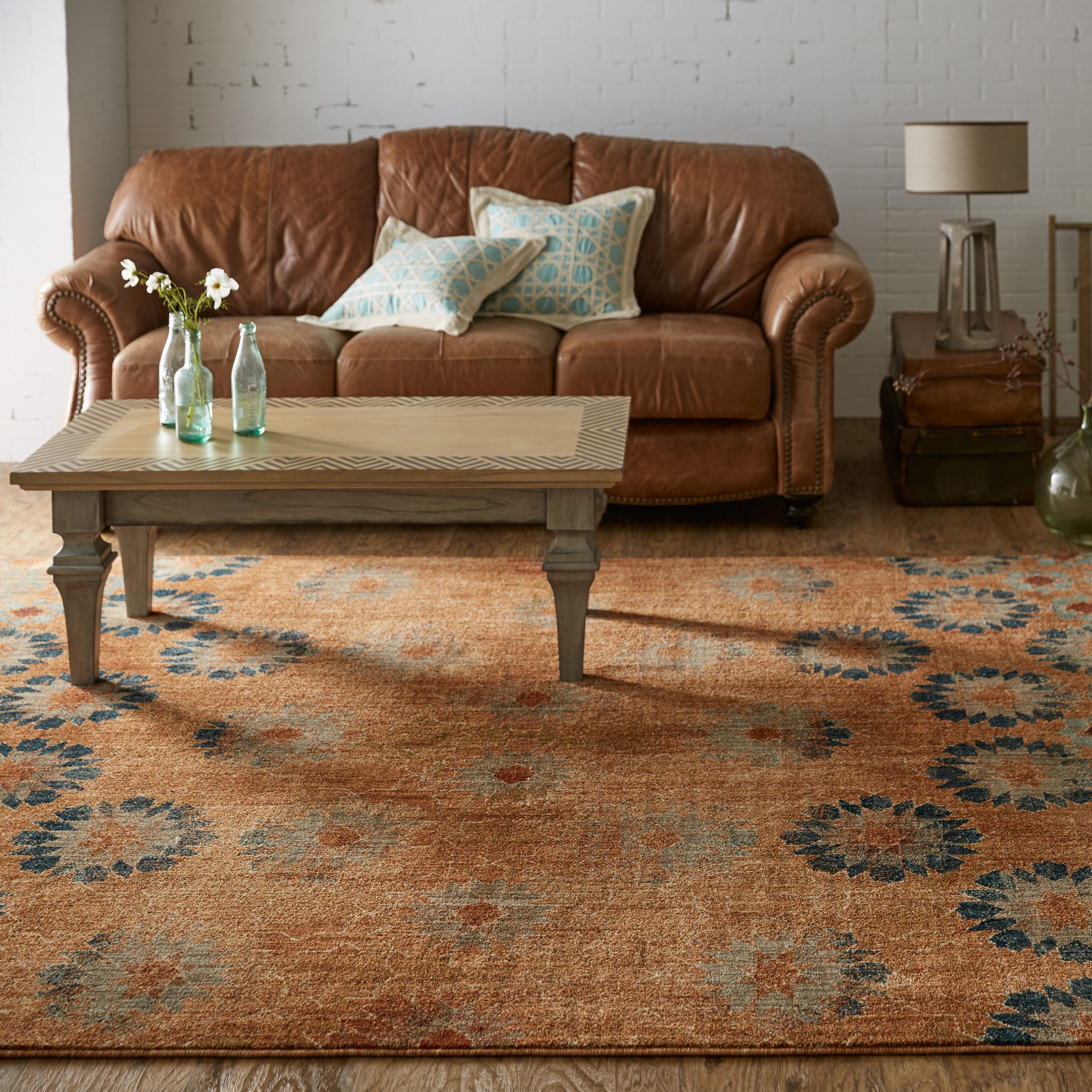 If you have hardwood floors, we recommend using a lighter area rug to visually separate your sofa from the flooring underneath.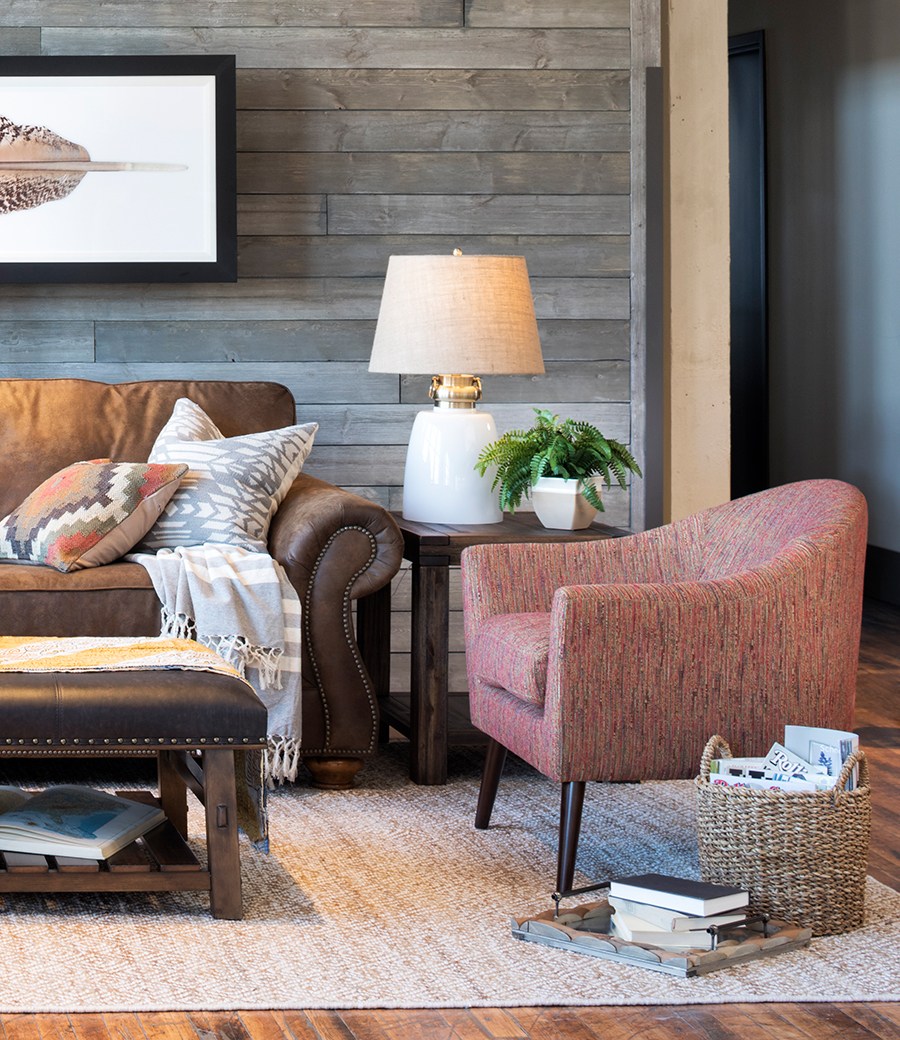 Source: Schneiderman's
Toss in some patterned pillows for a bit of dimension. Add farmhouse throw pillows or some bohemian pillows as a chic way to decorate your living room. They'll also add a sense of softness to your space. Pillows are often the final touch to achieving a polished, pulled-together look.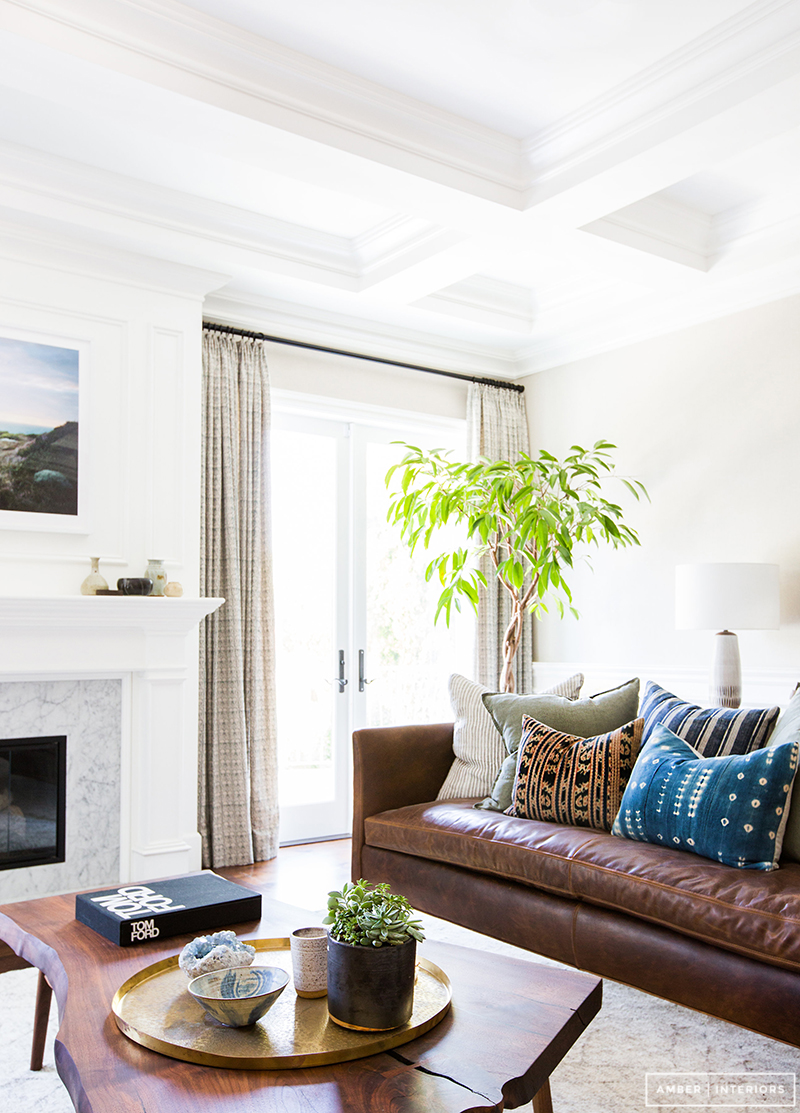 Now that you're feeling inspired, we can't wait to see what look you come up with when decorating around your brown sofa! Have a tip? Leave a note in the comments below!