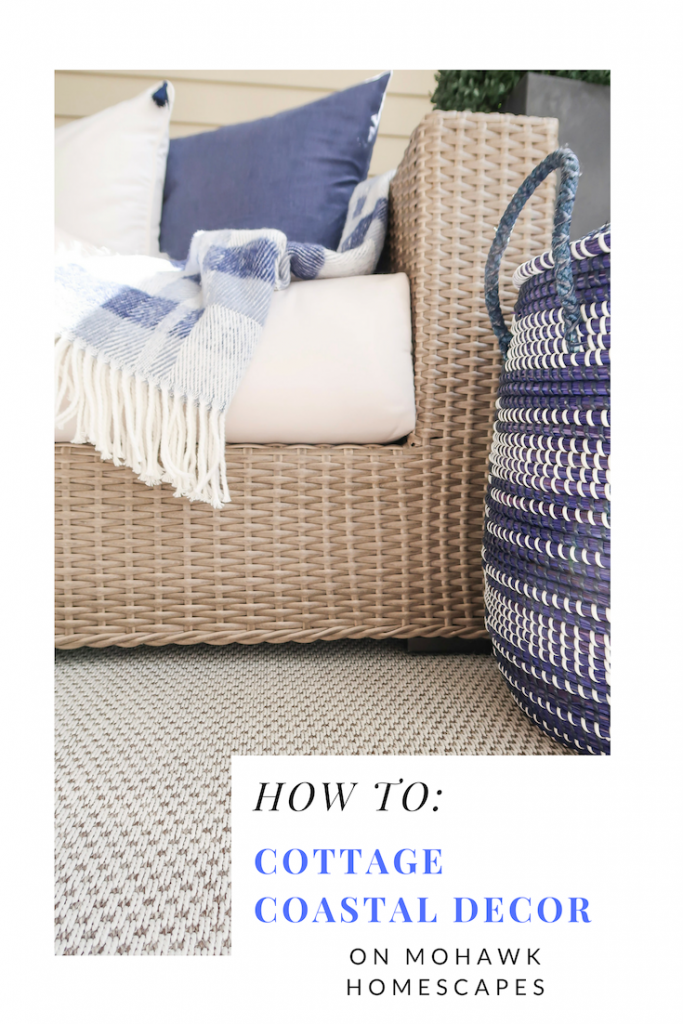 Cottage Coastal design is a major design trend this year. In truth, all versions of coastal design never go out of style because the colors and elements of home decor are so easy to live with long term.
Fortunately, it's an easy style to incorporate into any room in your home.
With just a few updated home decor elements you can create a space in your home that feels like you live at the beach!
Defining Cottage Coastal
There are so many different versions of coastal design that you can use to decorate a room or your home. The way I define the cottage coastal look is using a mix of coastal elements paired with unique or flea market finds.
Coastal Cottage design is an eclectic mix of old and new, which makes it one of the easier styles to incorporate into your home!
With just a few changes to a room, you can easily take it from basic to Cottage Coastal.
Here was my sun room porch before I made it over into Cottage Coastal.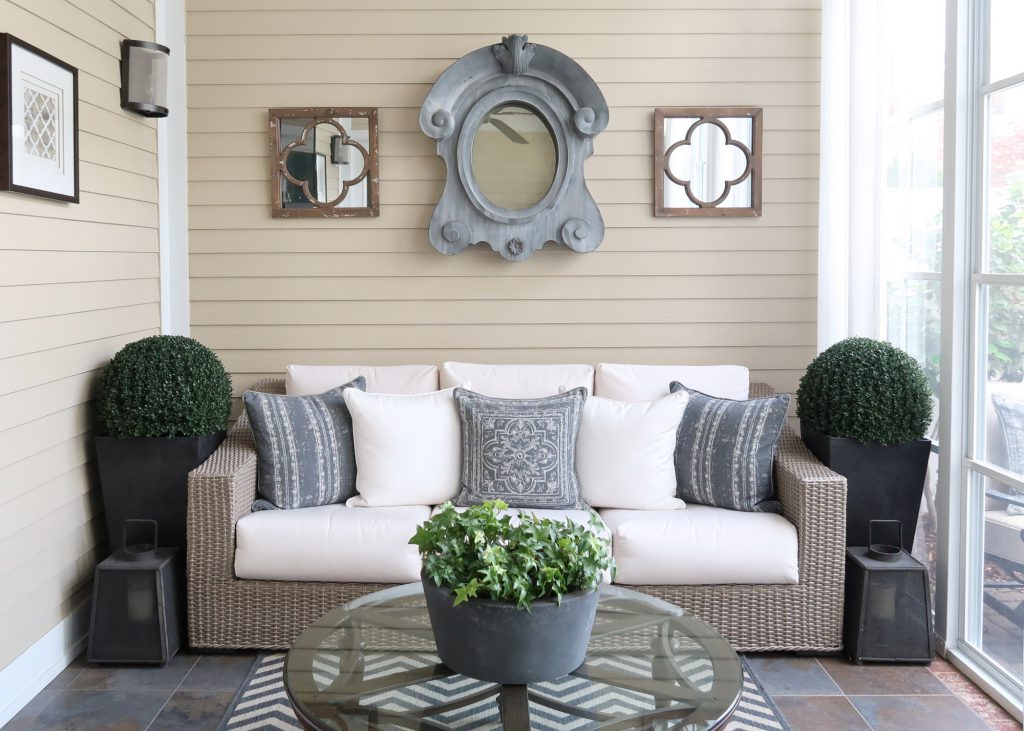 It had a very French feeling, but the color palette was getting tired and it was time for an update!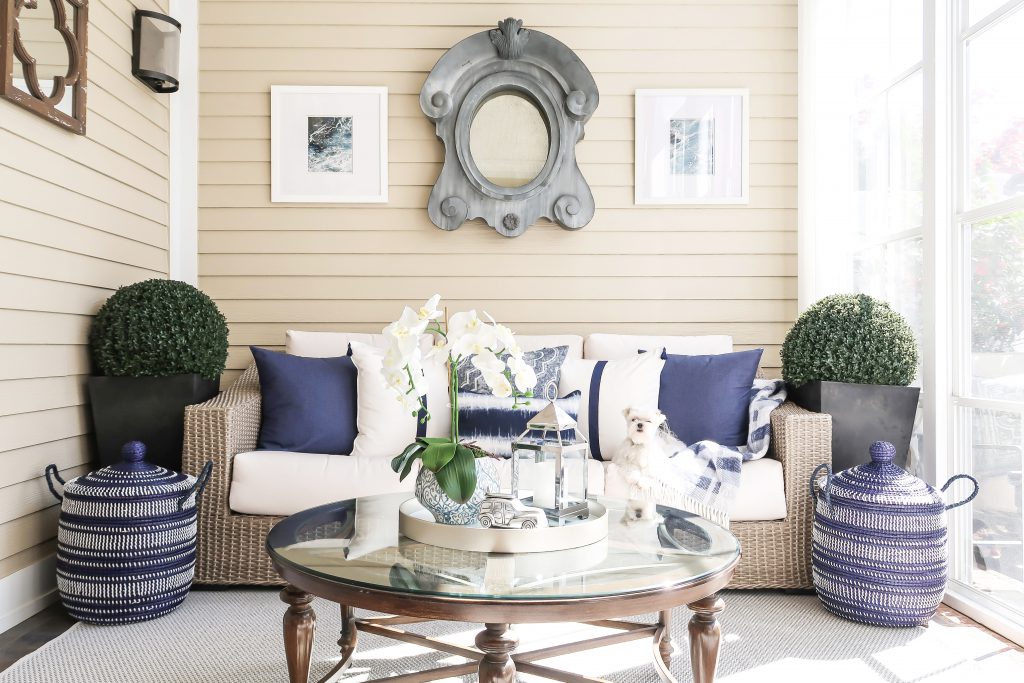 You can see I kept many of the large pieces in the room and mixed in some small new pieces and color!
Let's review what makes up Cottage Coastal style, so you understand how to create this same style in your own home.
Cottage Coastal Elements
Shades of blue mixed with white
Woven textures
Driftwood and natural wood finishes
Striped fabrics
Coastal accessories
Polished nickel
Eclectic mix of old and new furniture
Combining these simple elements make you feel like your home is at an ocean front vacation destination.
The best part of Cottage Coastal design? It's cozy and inviting! People feel comfortable in this type of room or home.
How-to Decorate in Cottage Coastal
Starting a room design needs to have a focal element you can build around. In this sunroom porch makeover, I started with a new indoor/outdoor rug from Mohawk Home that perfectly captured a coastal vibe.
Bringing a lighter and larger rug into the room was important to brighten up the entire space, so it reflected more light. This Montauk area rug in Silver from Mohawk Home really brightened up the space while providing that anchoring element to bring the whole décor together.
Always think about that when redecorating. Color is a powerful piece of the equation to change the mood in a room. The light rug I chose combined several elements that define coastal cottage style: woven textures, silvery white, with shades of driftwood.
The perfect backdrop to build from in the room.
Beyond a new rug, there are other budget friendly core elements to consider that will refresh a space:
Baskets
Pillow covers
Artwork
Accessories
Throws
Since blue accents are at the backbone of cottage coastal style, mix in shades of light or dark blue. For my makeover, navy and white were the perfect pair.
Find blue pillows and decorative accents that easily add a pop of color! Make sure to combine both solids, small patterns, and larger patterns for more visual interest.
Baskets always feel coastal in texture and are a great storage option too.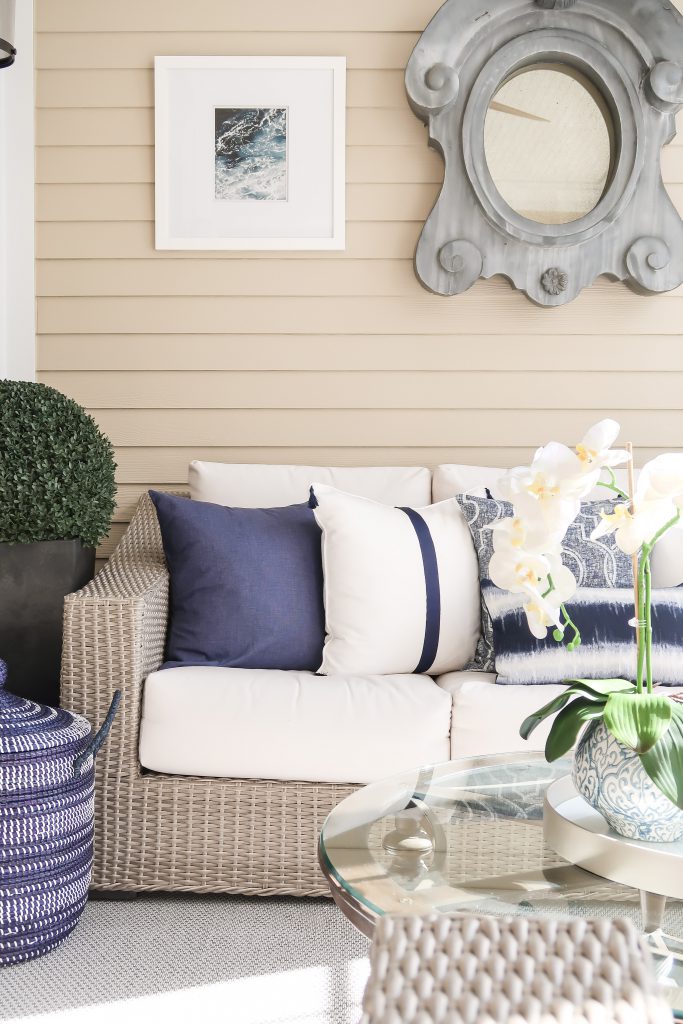 Framing family photos from beach vacations or ocean waves in simple white frames add that coastal charm.
Pure cottage style is brought in with woven textures, topiaries and beautiful pieces on a tray. They add that special personal touch to any space.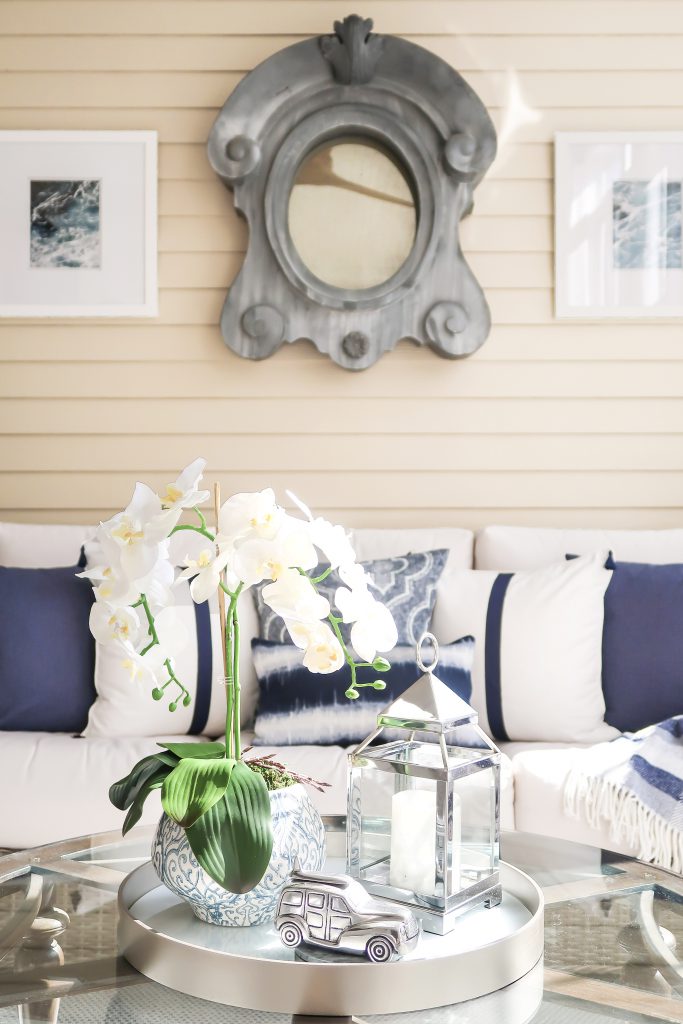 Incorporate lanterns in polished nickel to reflect light and to remind you of sitting on a beach house porch at night!
Enhance the cottage feel by placing throws on the backs of chairs to soften the look and on sofas to mix in color.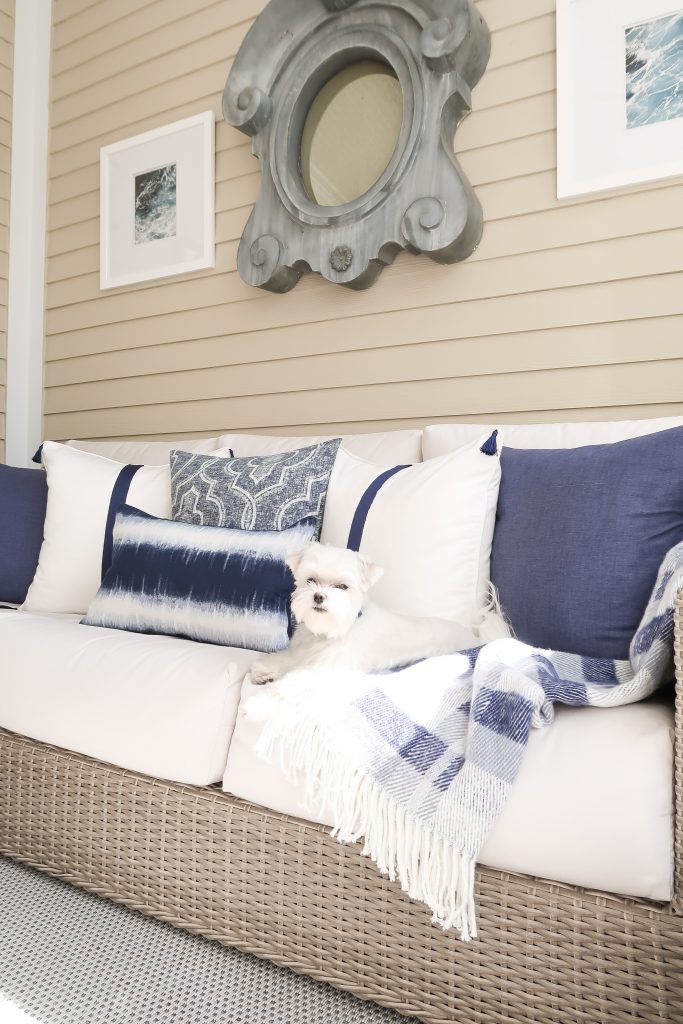 See how my French zinc mirror still works in the space? That is what is so nice about a Cottage Coastal look because you can mix different elements.
The British Colonial coffee table now feels like it is from an island vacation destination resort!
I loved finding a new driftwood fan to add to the room, for a fun conversation piece that brings the ocean front breeze.
White drapes are always the perfect backdrop in a coastal styled room as well.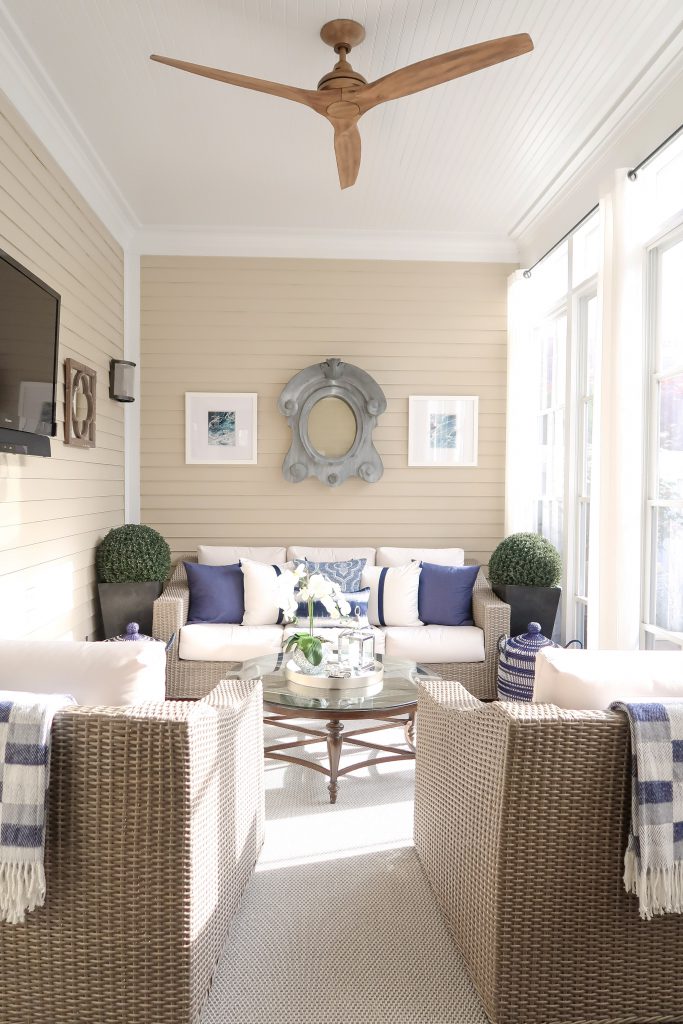 With just a few changes to any room, you can make it feel like you live on the coast no matter where you are in the world!
This room with its beachy blues and soft on your toes rug makes me feel like I am on vacation every day of the year.
I hope you are inspired to create a space that is serene and calm in your home no matter what style you choose!
Cottage Coastal may just be the perfect design option.