It's officially summer wedding season! I got married on a hot, humid and cloudy August day on New York City's Long Island, where I practically sweated through my wedding gown while taking outdoor shots for our wedding album. We then partied with our family and friends in the air-conditioned comfort of a bedecked rental hall, which – if you've ever been to New York City in August – our guests really appreciated.
Looking back on our wedding day more than a decade ago, it was definitely a beautiful and memorable affair. I wore a gorgeous Anne Barge gown, Kleinfeld satin shoes, and I carried a bouquet of purple calla lilies down the aisle. I was involved in and planned every aspect of our big day; from choosing centerpieces and tablecloths, to ordering the cake topper and figuring out seating arrangements.
Lately, I've been thinking about celebrating our love with a recommitment ceremony for our 15th anniversary. It will be a small, intimate affair with our children present and just close family and friends. I had always envisioned a religious ceremony while barefoot and then an intimate backyard party with a very Boho-chic vibe.
I'm so excited about our recommitment ceremony that I've been filling up secret Pinterest boards with décor ideas, menu items and wedding favors. My husband doesn't even know yet; I thought I'd surprise him at this year's anniversary with a Save the Date card! Hopefully that will go over well, as my daughters have been desperate to wear pretty bridesmaid's dresses while nibbling on pieces of wedding cake and dancing barefoot in the moonlight with their friends.
If you're planning an outdoor wedding and are looking for some backyard wedding ideas, check out my top 5 below!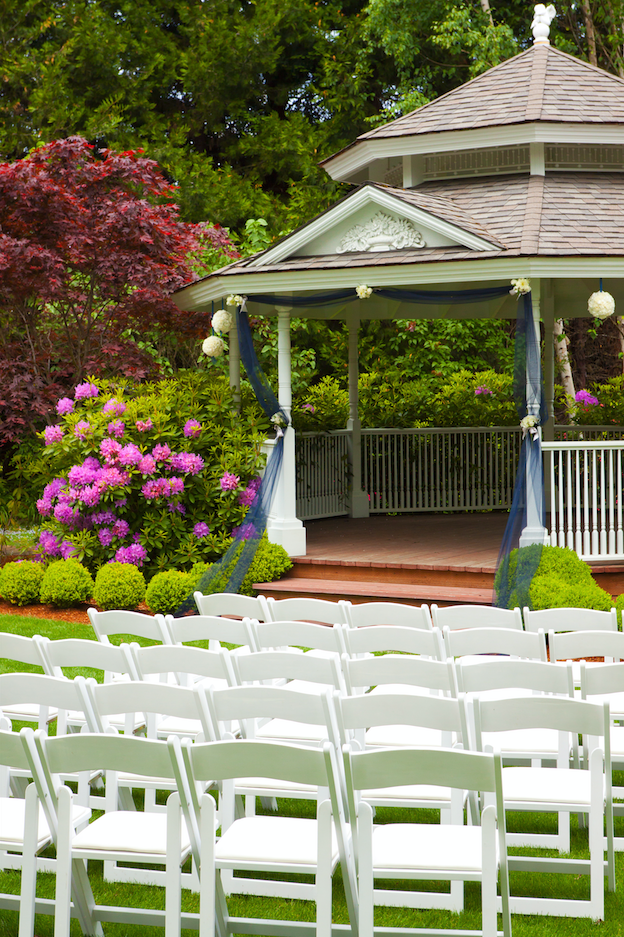 Ceremony – The ceremony canopy at a backyard wedding is oftentimes the focal point of the entire affair, so you want to dress it up or down depending on your personal style. For larger backyard weddings, I love having the wedding ceremony in a raised gazebo. It provides guests with practically an unobstructed view of the ceremony while elevating the couple. For smaller backyards, a simple archway bedecked in flowers is understated and beautiful.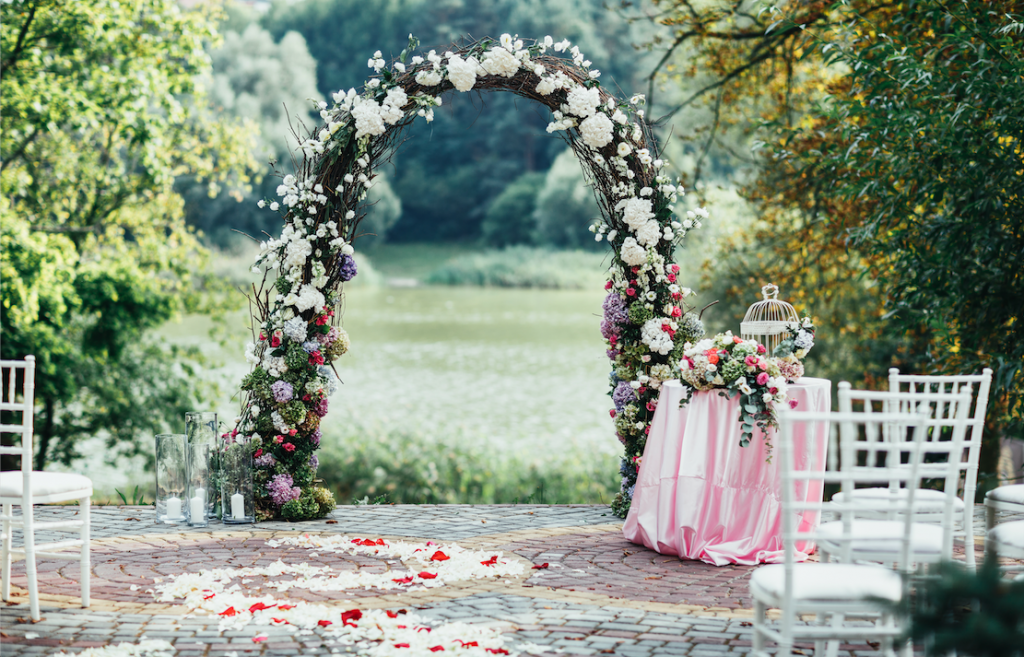 Seating – I like to be able to kick off my shoes and relax when I'm at a wedding, and so creating a loungey area for our guests is really important. This relaxed seating area becomes a great place to nibble on pre-ceremony hors d'oeuvres or smoke a cigar and sip champagne as the party heads into the wee hours. What's great is that it's another seating area that's away from both the dance floor and the dining area. Start designing your lounge with an indoor/outdoor area rug from Mohawk Home. I love the flat weave style and elegant look of the Paloma area rug in silver from their Oasis collection.
The statement design brings a modern touch to the outdoor venue. The Bundoran indoor/outdoor area rug is my second favorite. The intricate detail of the medallion motif in a silver/grey color palette compliments plush, white couches perfectly. Complete the loungey area with wooden tables to display event programs, family photos, candles in votives, and small bouquets of flowers.
Dining – Small, backyard weddings are such intimate affairs, that you often don't need more than one long table. Depending on the ages of your guests, you can have a couple of long tables for family, friends, and kids! My personal preference is to dine directly on the wooden table where a colored cloth runner showcases cotton and eucalyptus, wooden platters, and votives of burning candles. It's understated yet elegant, intimate and homey.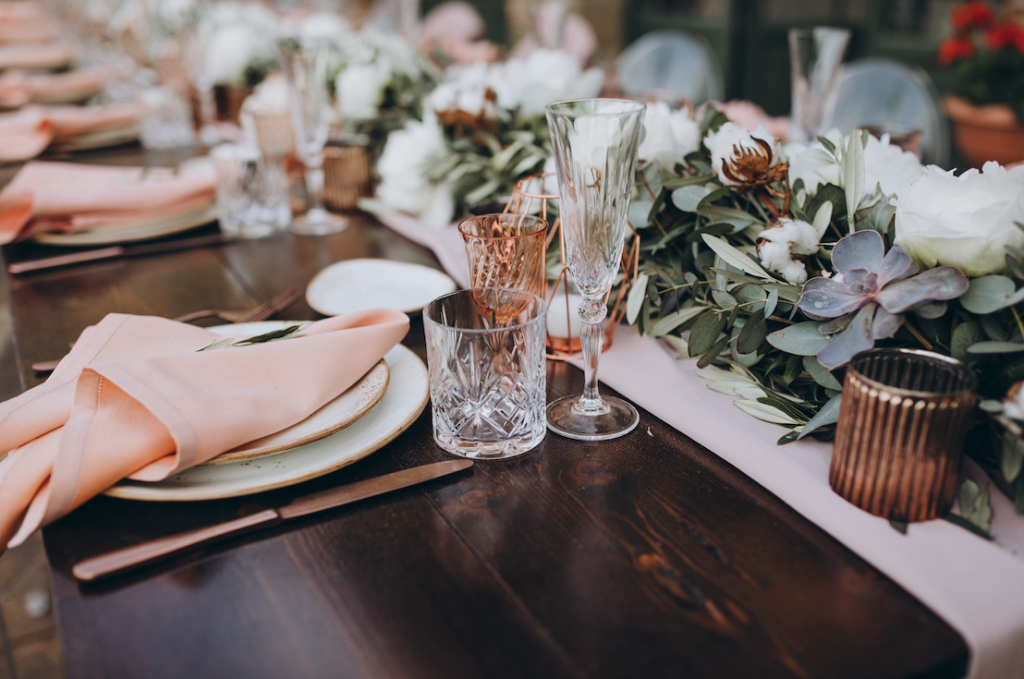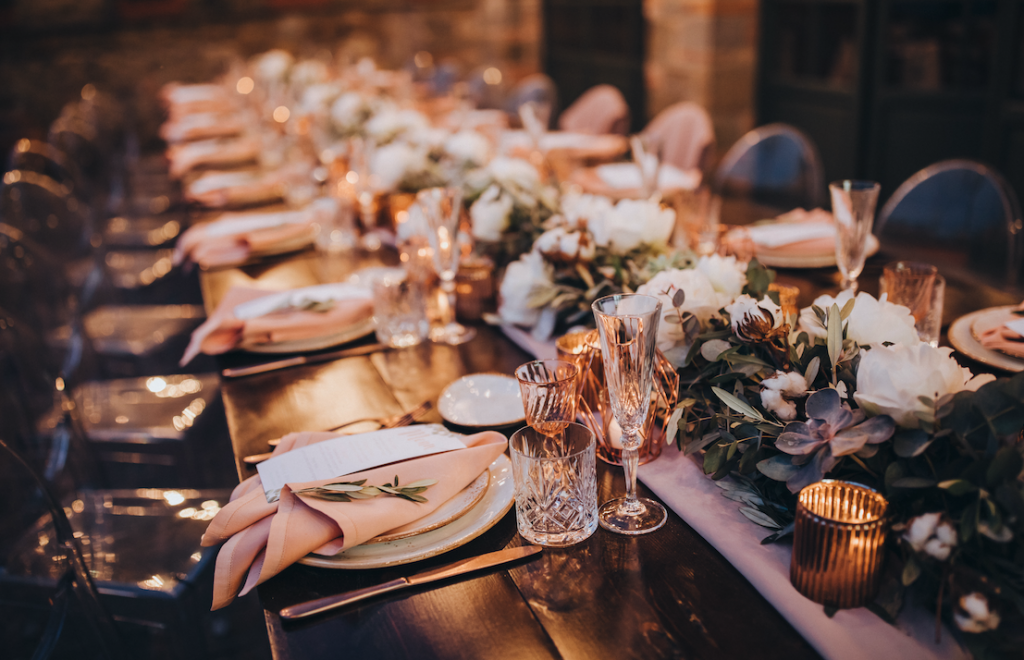 Décor – I could write about décor for a backyard wedding for hours, but at the end of the day it comes down to your personal style and budget. For the dining table, I like keeping it simple: color coordinating napkins with the table runner and plenty of low flowers and greenery so your guests don't have to peer over and through centerpieces to speak to each other. Lighting is the most important décor element of a backyard affair, especially if your party goes past sundown. Twinkly lights around the ceremony canopy is such a lovely touch, while stringing lightbulbs above the dining area and lounge is really rustic. Hanging lit candles in glass flasks on tree branches provides that extra ounce of whimsy needed for your fairytale wedding.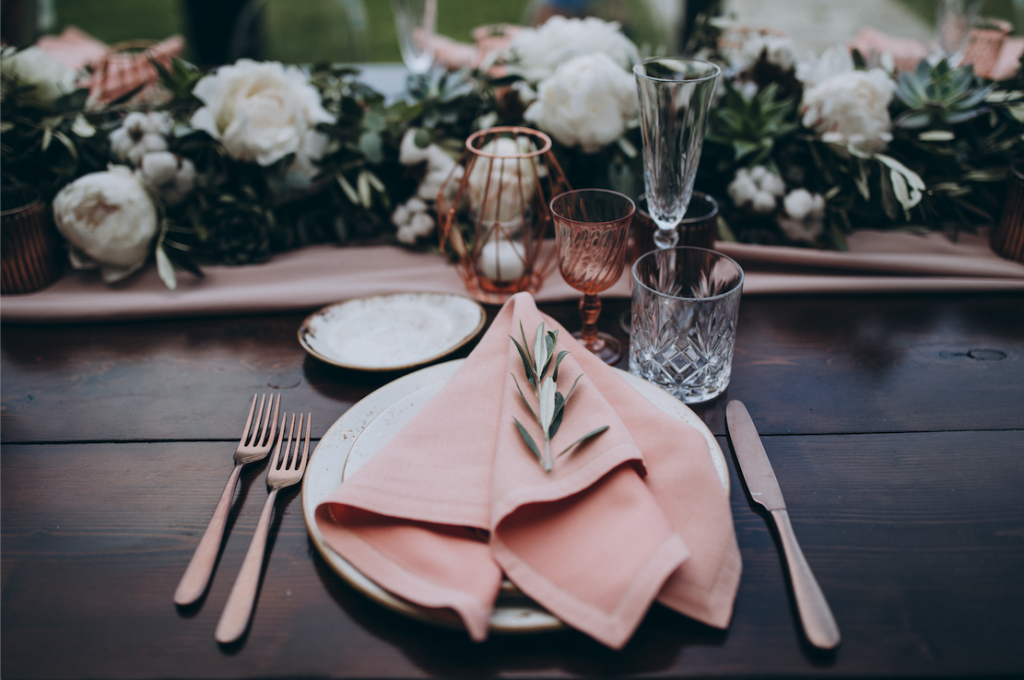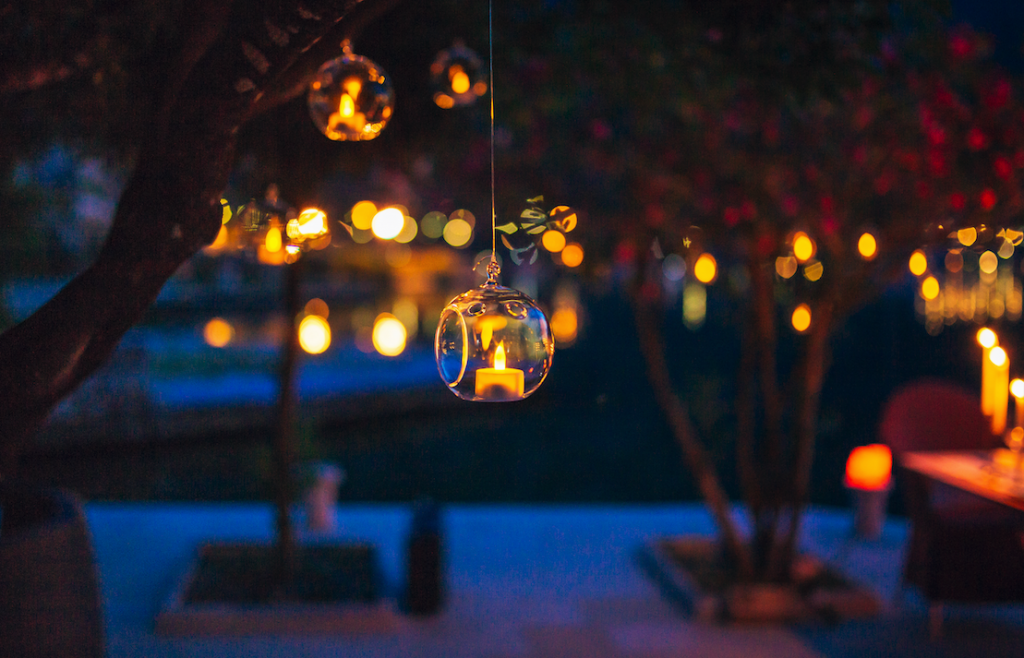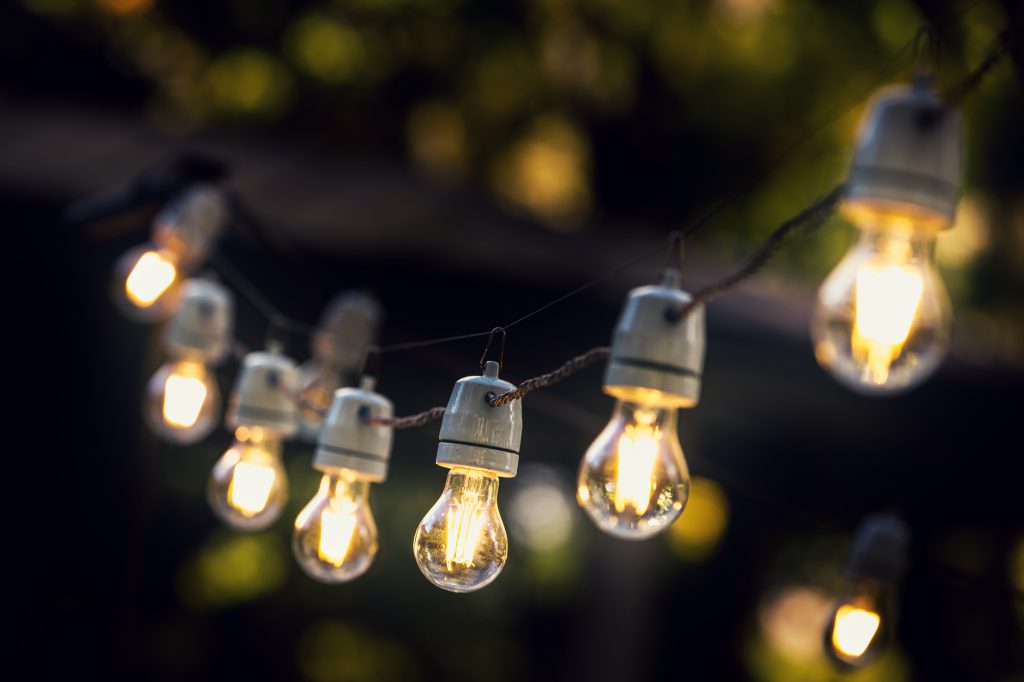 Wedding Favors – I know it might seem cliché, but monogram bubbles were designed for backyard weddings, especially if you're going to have kids present. I also love the idea of monogramed fleece blankets, rolled up in giant wicker baskets near your loungey seating area, for when it gets a little chilly outside. Your guests will appreciate such a thoughtful and useful gift! Keeping with your rustic, backyard theme: monogramed candles, bottles of herb infused olive oils, and potted plants, are all fabulous wedding favor ideas.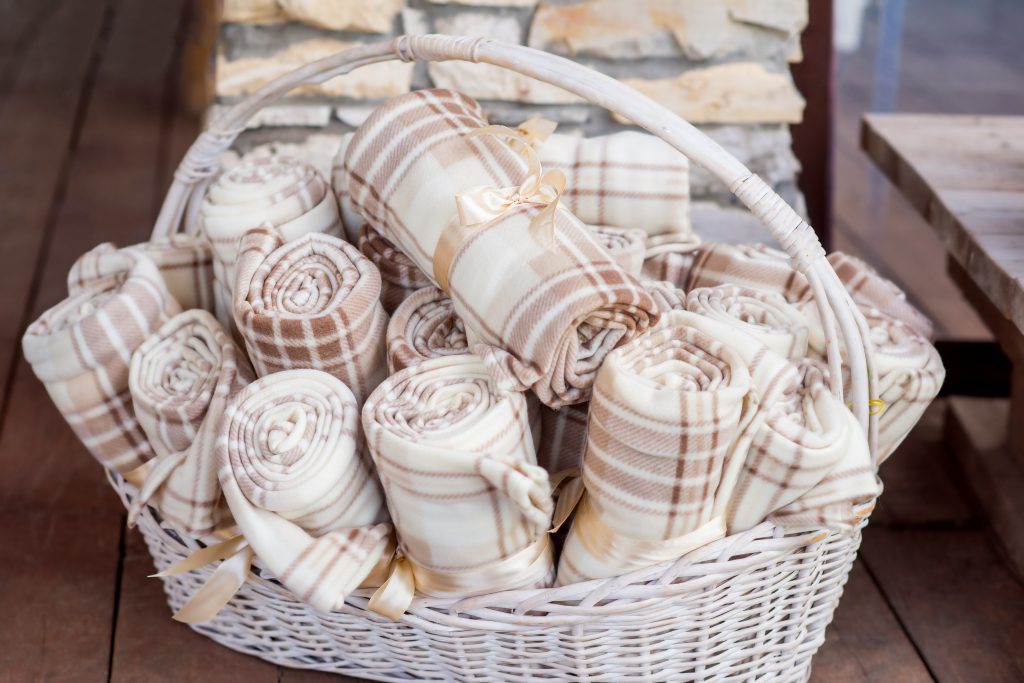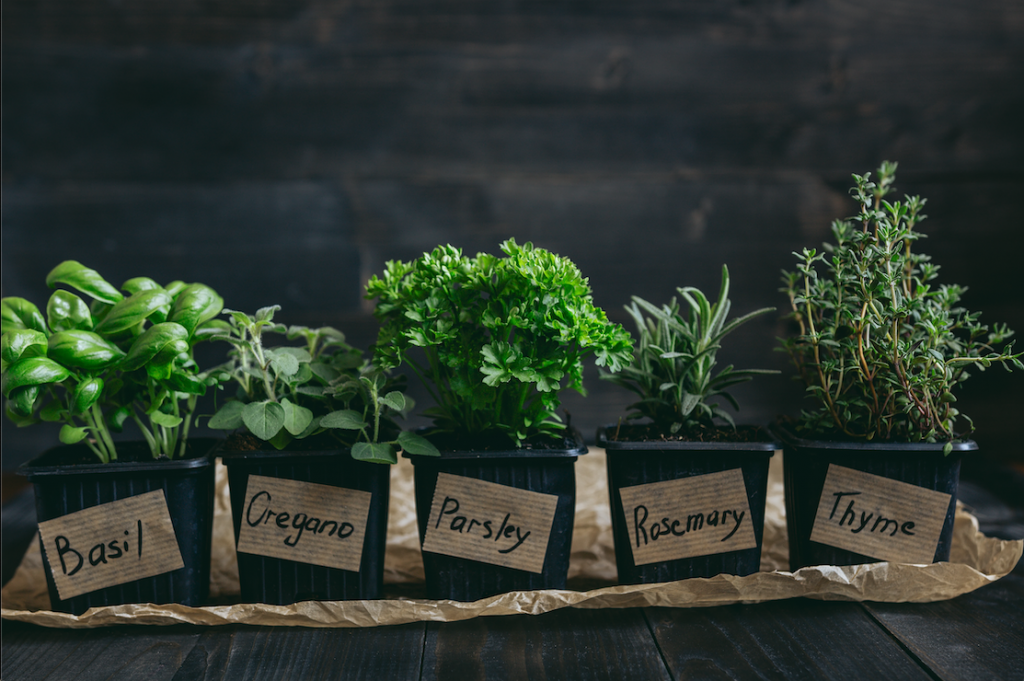 Looking for other backyard wedding ideas and hacks? Check out this great blog post from Brit+Co for inspiration. Make sure you also share with us any of your favorite backyard wedding ideas and tips in the comments!