Whether it's paint colors or projects that require more of an investment, magazines and Pinterest are flooded with "what's trending" images.   Here in my home we've been daydreaming about a master bath renovation for a few years, so I always scope out the new trends to see if anything resonates.  Today I'm sharing five trends I spotted repeatedly during my research for our own bathroom.
1.  Patterned Tiles
These are everywhere and a great way to add punch to an otherwise neutral space.
2. Gold Fixtures & Hardware
If you thought this trend was gone with 1990's, you were right.  But we all know that things come back around, given enough time.  It began to emerge last year, and this year you will find gold fixtures and hardware popping up in new bathrooms everywhere.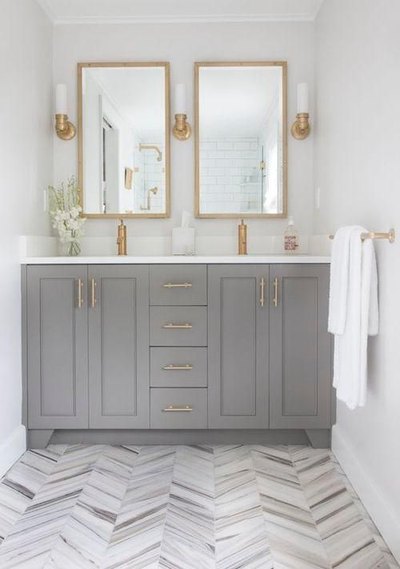 Yahoo Makers – Photo: Erin Gates/Elements of Style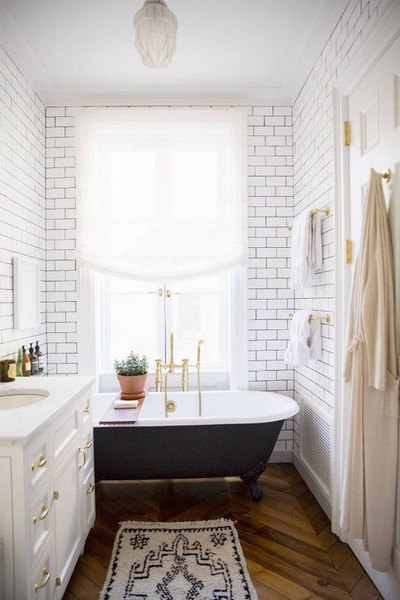 Apartment Therapy
3.  What's Old is New Again
Look for vintage styling and touches in bathroom designs this year.  It might be antique furniture as vanities, vintage-inspired fixtures, decor items or claw foot tubs but there will be plenty of nods to the past in modern design.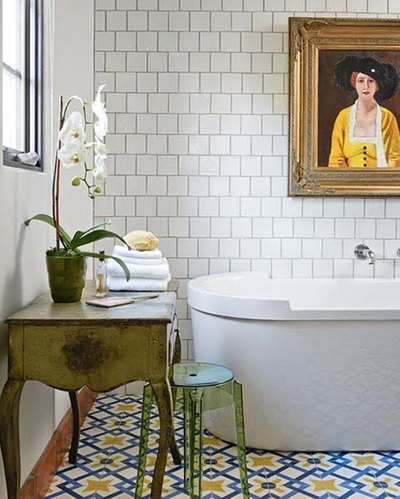 Apartment Therapy
4.  Statement Mirrors
Forget the builder's grade mirrors.  You've probably already spotted some gorgeous mirrors in the images above… mirrors that make a bold statement in shape, color, and size.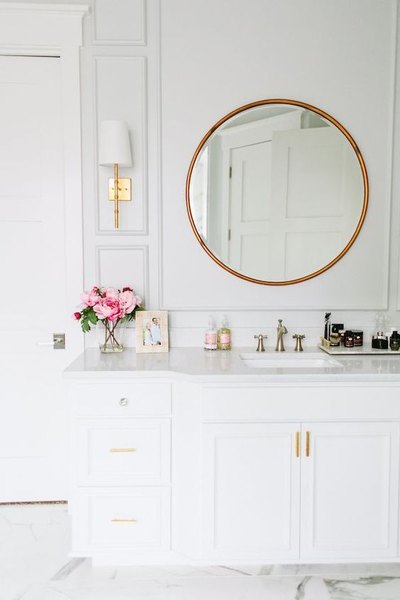 5.  Tub Inside a Shower
This is not your traditional shower-tub combination!  I spotted several freestanding and built-in tubs within a larger enclosed shower space.  An interesting dash of the unexpected, don't you think?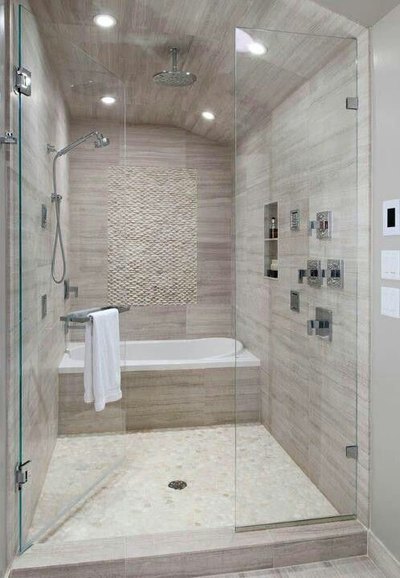 source
Honorable Mention
One other trend that never goes out of style is comfort. Add a little warmth underfoot with a chic bath mat or  a matching set like the His and Hers cotton bath rugs from Mohawk Home.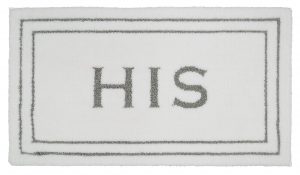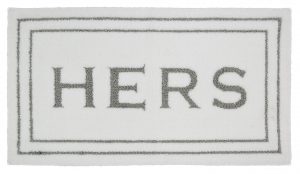 Shop 'His and Hers Bath' mats here.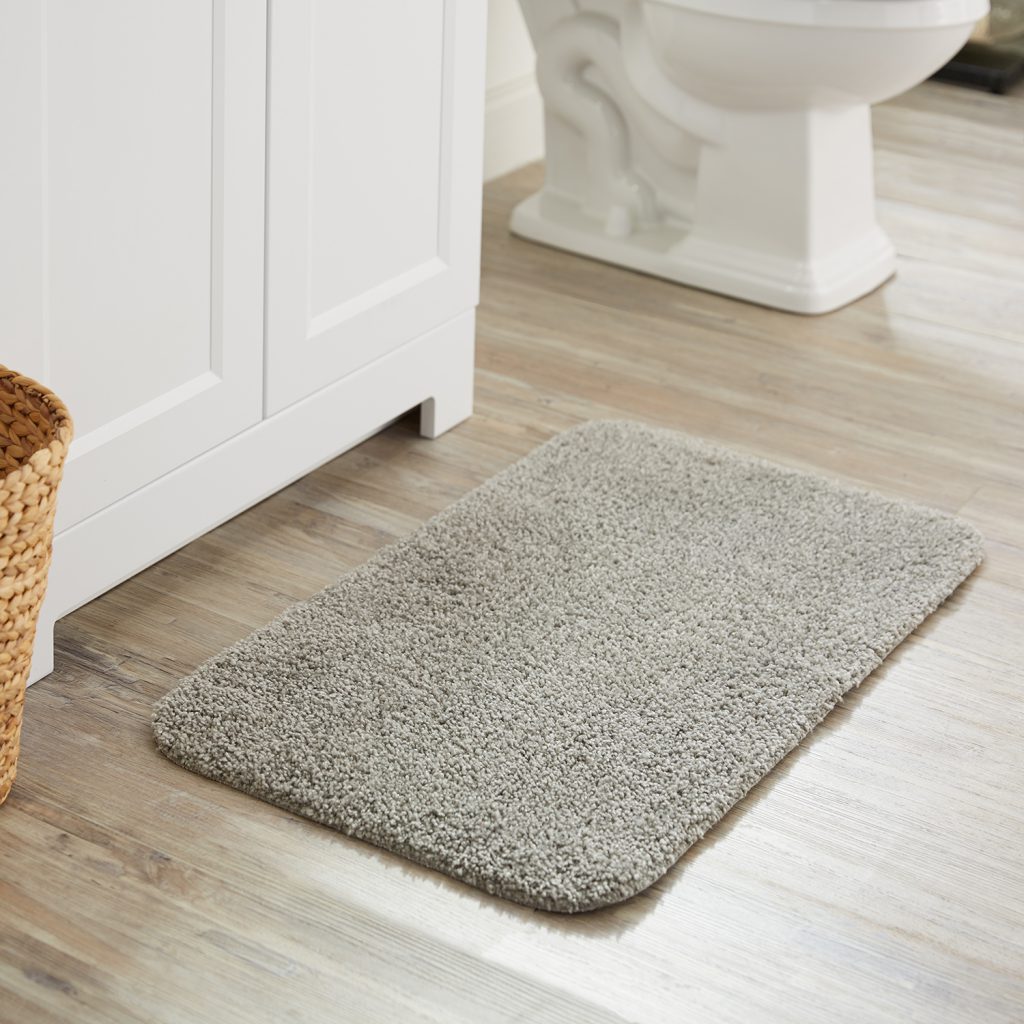 Do you have any tips for upgrading your bathroom? Share with us in the comments!