Warm spring temperatures mean that summer is right around the corner. Are you ready to update your outdoor space for summer? Here are my favorite outdoor furniture trends this year:
Taking the indoors out.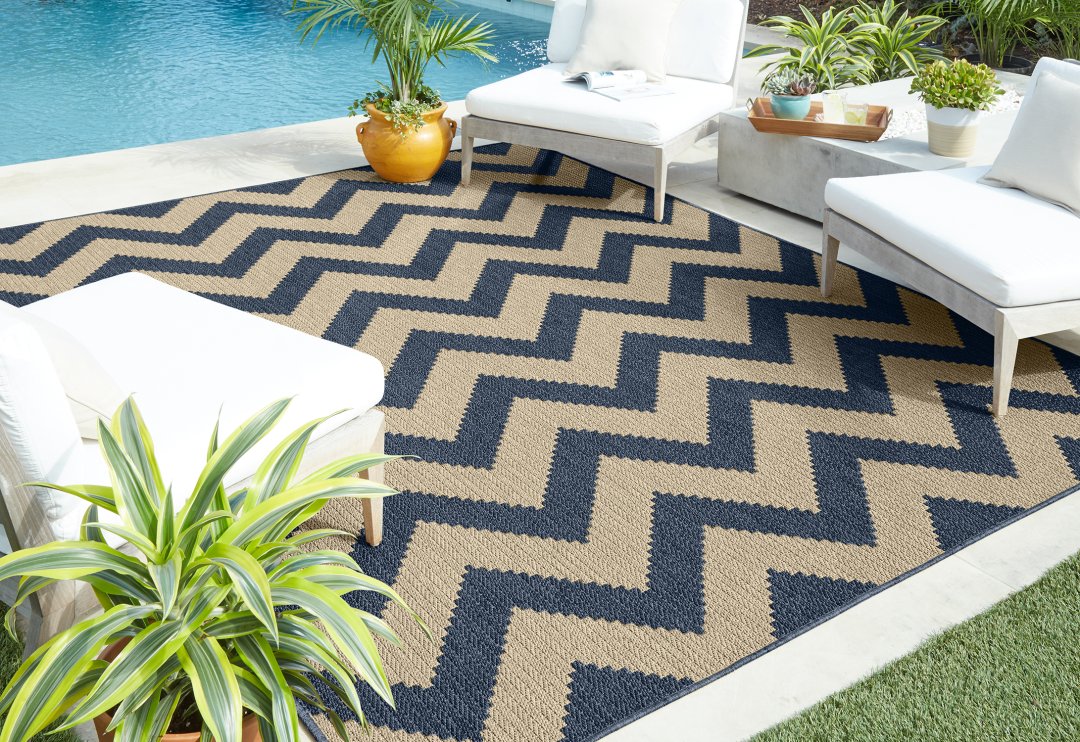 Mohawk Home Tofino Chevron Indoor/Outdoor Rug from the Oasis Collection
Outdoor furniture used to consist of metal and plastic chairs. Now, outdoor furniture looks more like what we have inside our homes.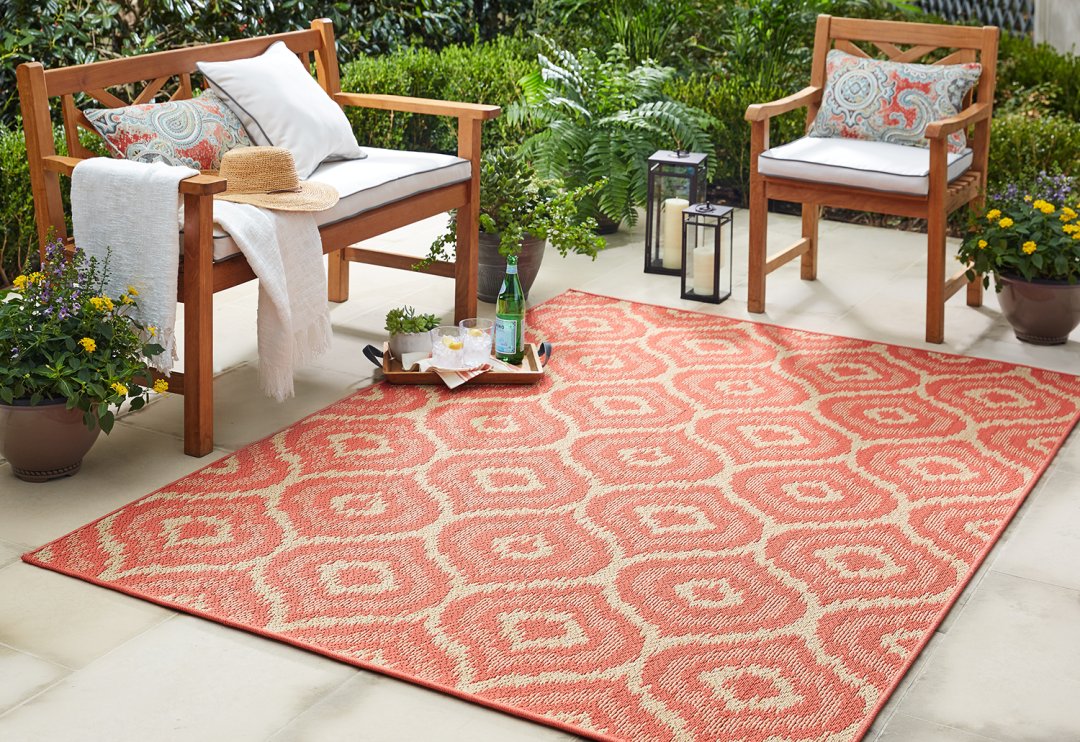 Mohawk Home Morro Indoor/Outdoor Rug from the Oasis Collection
On our back porch, we have cushions and pillows covered in outdoor fabric. These fabrics are made from durable PVC, so it's really easy to clean.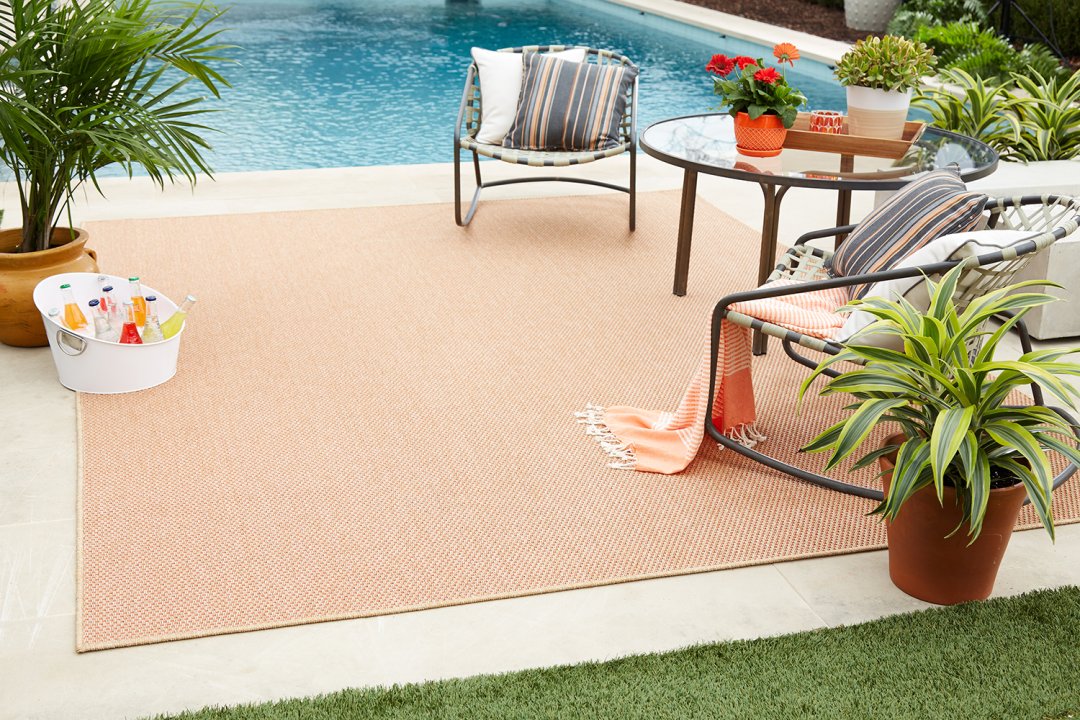 Mohawk Home Montauk Indoor/Outdoor Rug from the Oasis Collection
Anchoring the space with an indoor/outdoor rug really makes the outdoor space feel as comfortable as indoor spaces. Add tables and other decor, and you've got an outdoor living room in your own backyard.
The "She Shed"
I think this has been the hottest trend in outdoor furnishings: the "she shed."
The concept of the she shed is like that of a man cave, but outdoors: take an outdoor shed and decorate it like an interior space.
The decor can have a garden theme, or maybe even be an artist's studio.
Or it could just be a comfy place to have a cold drink on a hot day.
So, get outside! Decorate your outdoor spaces as beautifully and comfortably as your indoor spaces!