Fall has arrived, and it's the perfect time to think about entertaining. Incorporating touches of fall into your decor doesn't have to be complicated. I'll share a few simple ways you can bring fall inside by adding some seasonal details to a fall tablescape.
When you hear the word "fall," what's one of the first things that come to mind? Pumpkins! Mini pumpkins are a great addition to any fall table, and white ones complement any decor. Also, skipping the traditional "rules" about silverware placement and wrapping them in jute twine instead adds a fun rustic touch.
Painting the stem of your pumpkins gold adds a modern, glam detail, and chalkboard place cards are pretty for any season. Water hyacinth chargers used as place mats add some nice texture.
A simple, inexpensive idea for a centerpiece is to gather pinecones and paint the tips gold (or any color you choose!). Here they are displayed in a rustic antler bowl, but any bowl will do.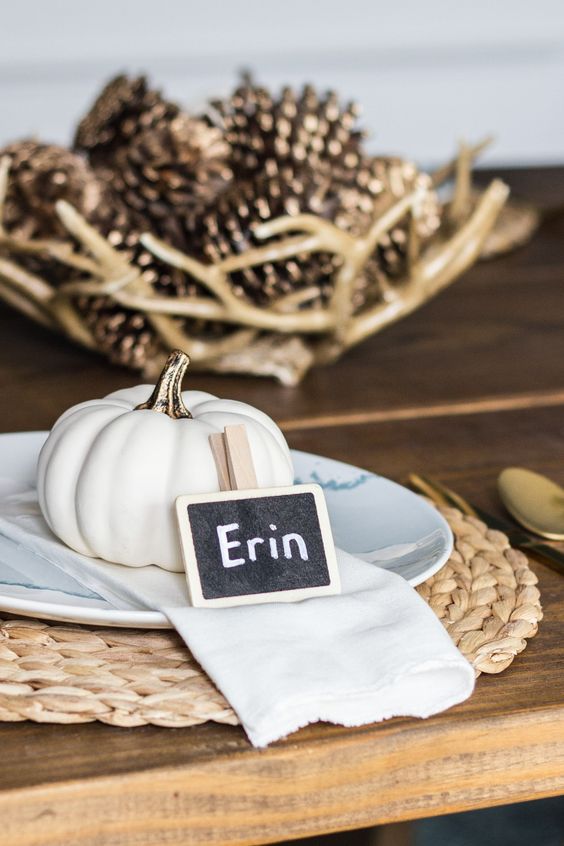 You don't have to stick to a traditional fall color palette. Branching out and incorporating blues and greens is a nice way to put a modern spin on fall decorating while adding something a bit unexpected. This table features plates with a blue-green watercolor effect, which pair perfectly with this beautiful blue Mohawk area rug.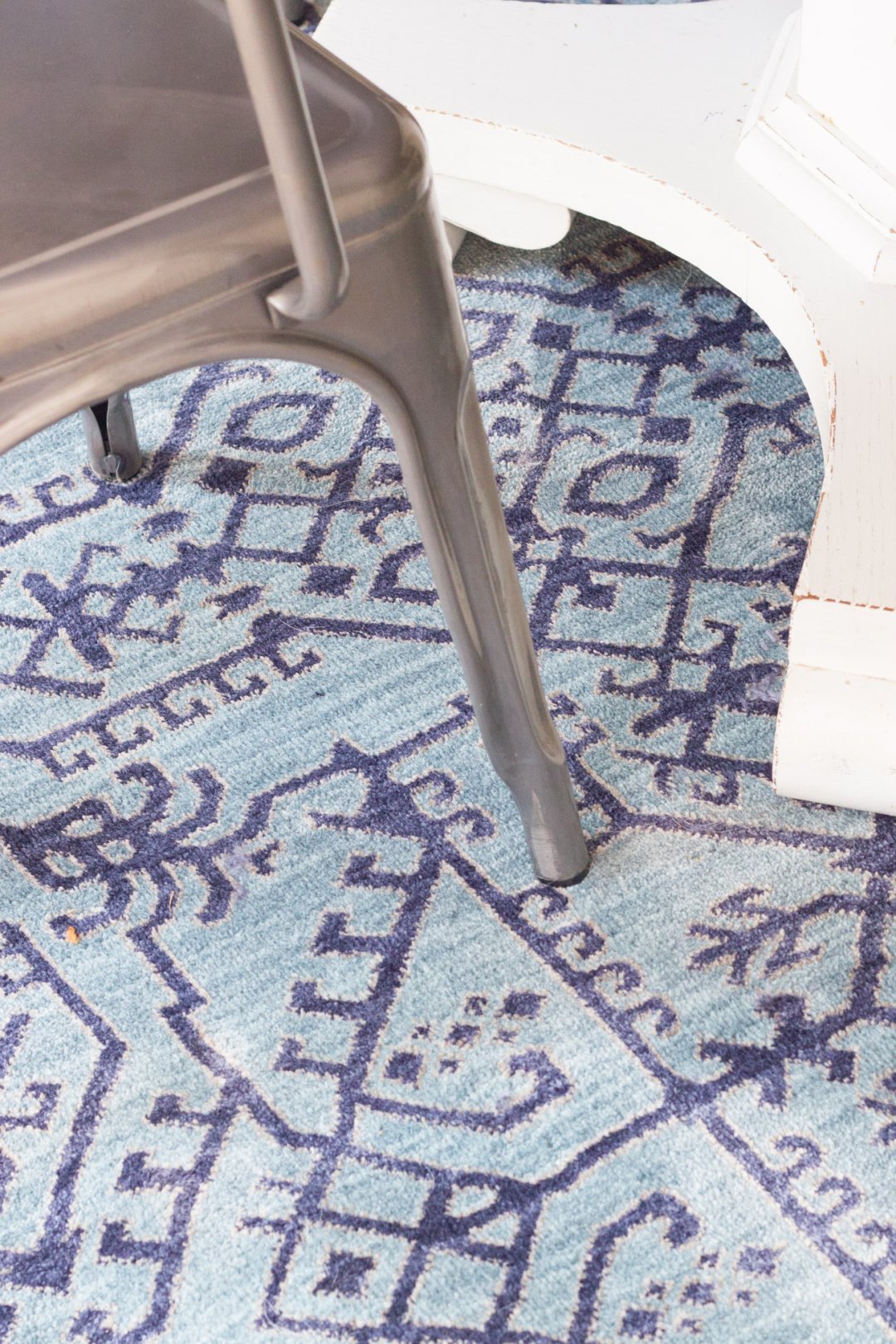 You don't have to cover your entire table with decor. Sometimes a few simple pieces are all you need. Mixing textures and patterns add impact and allow the "less is more" philosophy to work.
What are your favorite things to include in a fall tablescape?