What's a better way to beat the winter blues than a change of scenery?  We've got the blue crew you need to brighten up your space this season without blowing your budget!
We've said it before and it bears repeating… since flooring accounts for roughly 30% of a room's color, you can make a serious style statement in a single step by refreshing your rug.  A little goes a long way and these five fabulous, fashionable and frugal finds prove you can make a major impact without sacrificing your spring break money to do so!  While the words 'fashion forward' and 'frugal' aren't often seen side by side, Mohawk Home and Target have made it possible to have your cake and eat it too… at least in terms of home decor!
Each of these styles retail regular price for under $150 for a 5' x 8' area rug size.  The icing on the cake?  Target.com will ship any order over $25 for free… including these rugs!  Thanks to Mohawk Home's high performance stain resistant fibers and advanced printing technology, these rugs are a quality investment you can trust to look fresh long after the season is over!
Check out how these blue beauties steal the show, adding a fresh splash of style to the room without other excessive décor elements.  And don't forget to let us know your favorite… if you can pick just one! 🙂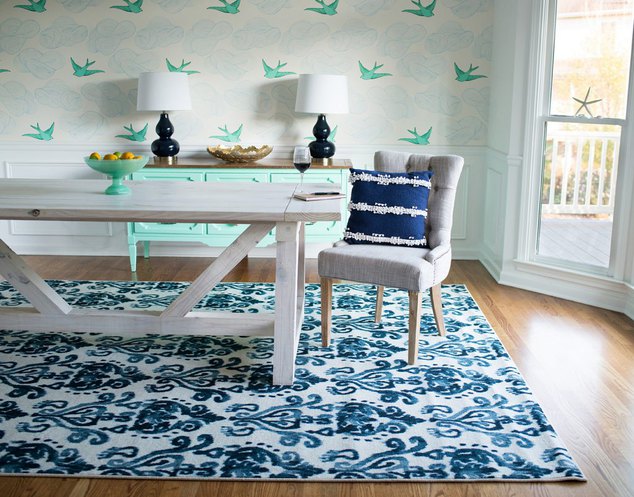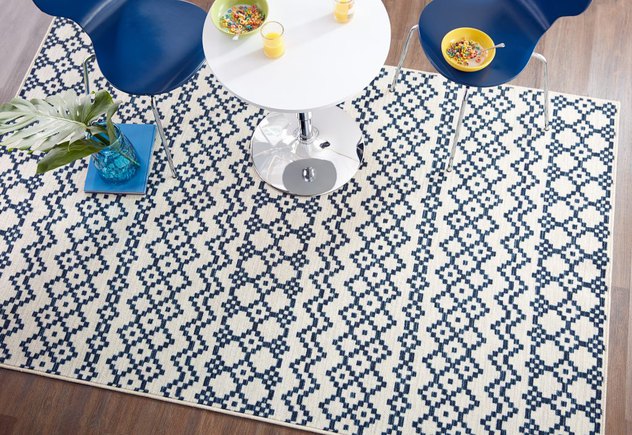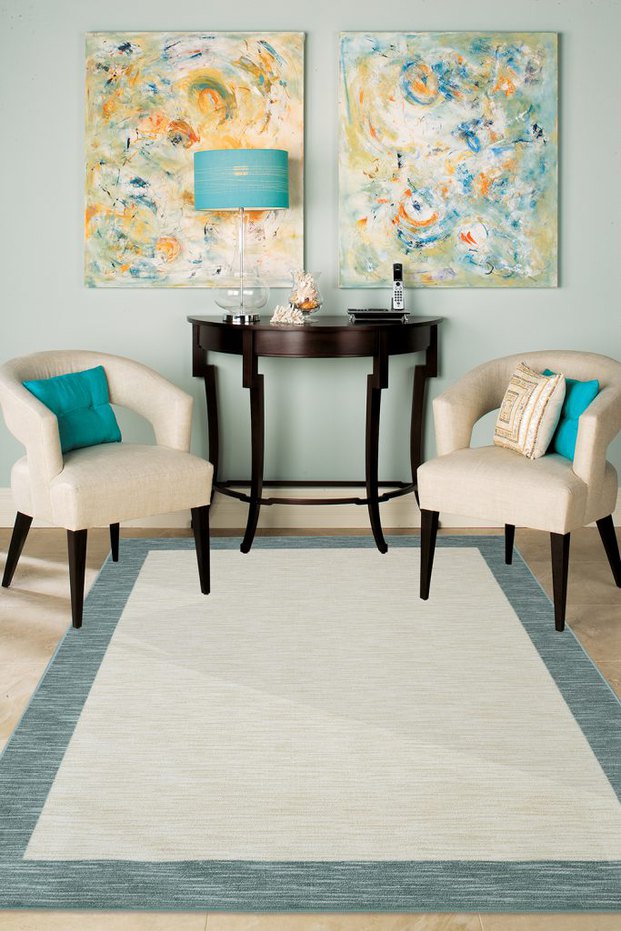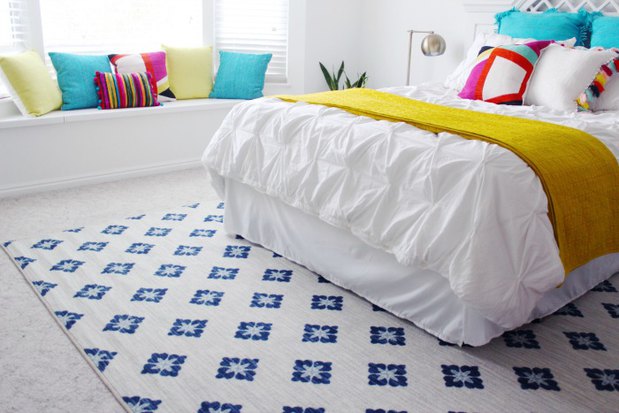 We want to hear from you! What are your favorite decor scores on a dime? Tell us by leaving a comment below!