It's never too late (or too early!) to show your appreciation for your child's teachers. As a former teacher and now preschool director myself, some of my fondest memories are the creative ways parents and students expressed their appreciation. Teacher appreciation gift ideas are plentiful on the internet, but simple heartfelt gifts and special experiences are what touch us the most.
Creative useful gifts are always a favorite among teachers and staff. Try to think about what might prove useful in the classroom or add a special touch to classroom decor, rather than the usual coffee mug or apple.
Teacher Emergency Kit
Teacher Emergency Kits are easy to make and so helpful! You can fill them with mini items that they wouldn't think to ask for ranging from hairspray to stain remover to a chocolate bar!
Teacher Chill Pills
This "Chill Pill" Container is perfect for the teacher who has a sweet tooth! It is easy to make, so creative and super funny and cute. Any teacher or staff member would love it!
Personalized Soap
Especially a good gift for teachers who have bathrooms in their classroom. Soap is something every teacher needs and can never have enough of, so why not make it cute? Click the link for more awesome, creative DIY ideas!
Sweet Message Sticky Notes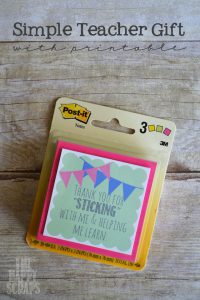 Sticky notes are another teacher necessity that you can easily dress up with a fun saying. And what's better for teachers other than inspiring quotes for them to see every day? Everyone loves a good compliment!
Bubble Wrap Stress Reliever
Although teachers love what they do, their jobs are very stressful. An easy way to relieve some of that stress is to make these stress relief "capsules". A funny and cute idea that even if they are stressed out, should put a smile on their face.
Creative Candy Treats
For kids of all ages to give to teachers of all grades, this idea is perfect for anybody that loves candy! So, pretty much everybody! Get creative and make their day with your own personalized message!
DIY Ruler Decorations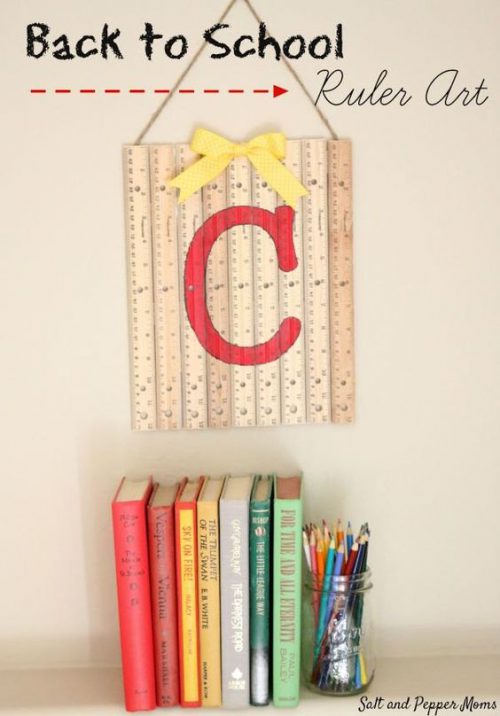 Salt and Pepper Moms via Hometalk
You can also add some flair to a teacher's room with school supplies! This adorable wall art was easily made with rulers.
Teacher appreciation doesn't have to mean gifts for each teacher.  Experiences and treats they can enjoy during the school day make teachers feel valued and pampered.  Set up a tasty treat bar or mobile cart, or showcase positive sentiments for all to see.  Let parents and students take over the "Staff Shout Outs" for a week.   I have filed away a couple of these ideas for my own staff recognition — good morale is key to the success of a school and it can be contagious!
Cookie Buffet
A cookie buffet is a great way to involve other parents and make more than one teacher feel appreciated and can even involve the students! Parents can each bring in a different tray of cookies to create the ultimate yummy buffet and get the whole school together!
Teacher Appreciation Station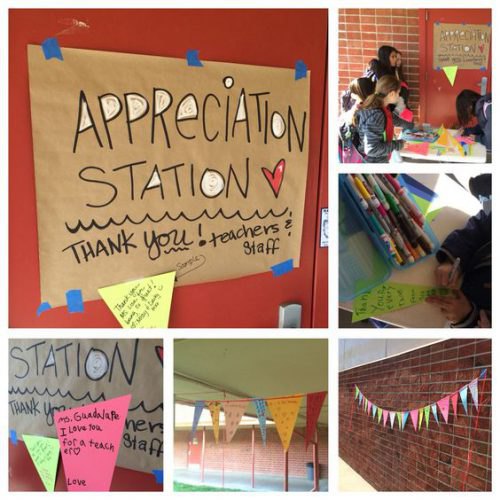 pinterest via Google images
An Appreciation Station is an easy and inexpensive way to let your kids' teacher how much they mean to them. Teachers always love good compliments every now and then to keep them motivated and inspired to bring their A game every day for their students.
Sticky Note Shout Out Wall
If you don't have the time to cut out a banner, sticky notes are an easy alternative! They also provide a fun pop of color to brighten up the classroom with positive notes and compliments. Morale boosters for teachers!
Hot Chocolate Bar
A Hot Chocolate Bar is a festive and fun way to show your appreciation. A great way to bond with your teachers and fellow peers before you all head off on the holiday break.
Snack Cart
A snack cart is another way to provide various kinds of food to multiple teachers. This is such an easy way to share the love and the snacks throughout the school that everybody will love and appreciate!
Teacher Appreciation Printable
Student involvement in teacher appreciation is always a hit!  Let your child complete this sweet questionnaire (or you complete it with their input) — it will become a treasured keepsake for your child's teacher.
Classroom Rugs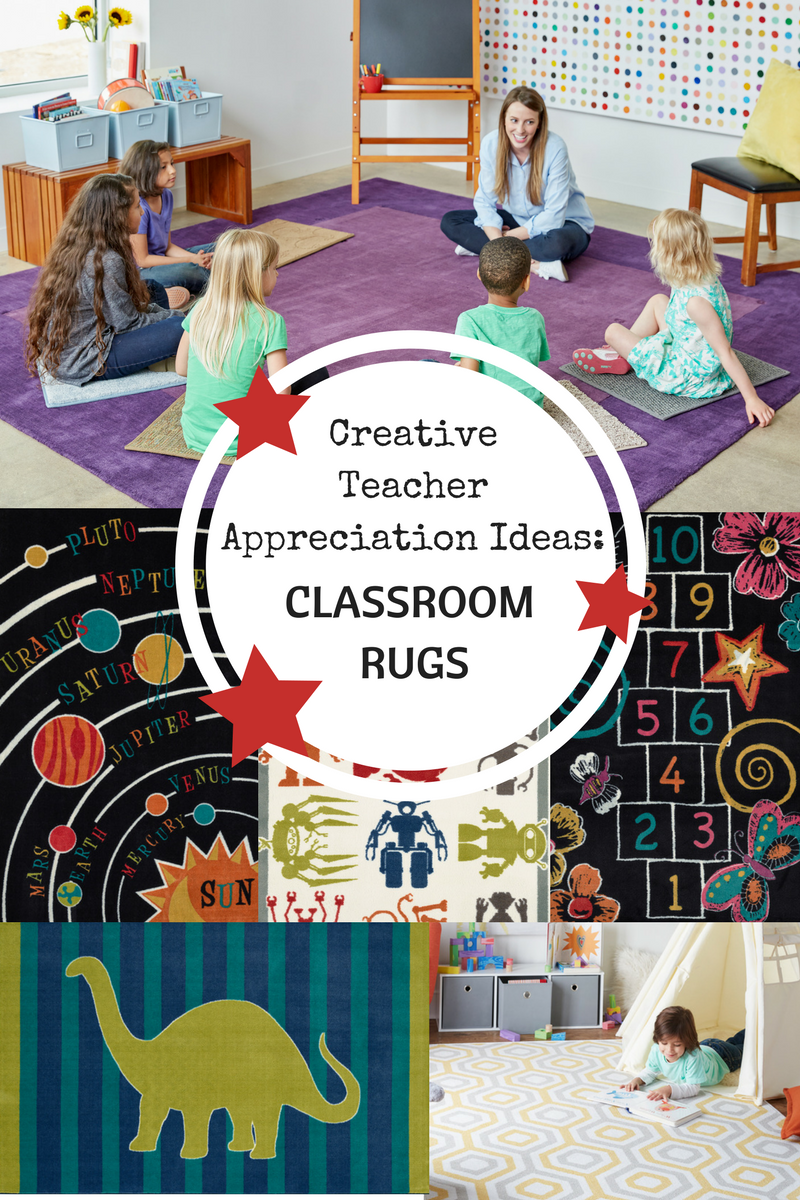 A real treat in the classroom could also be a bright and functional Mohawk rug, like one of these.  Rugs add warmth, help designate zones within the room, and also add visual interest. Make the classroom more fun for everyone with one of these rugs!
Let these ideas inspire you and help you get ready for teacher appreciation this year! What other creative ideas do you have to celebrate teachers and school staff?
Find more teacher gift ideas and home decor on my blog, Decor & More.