Valentine's Day is one of my favorite holidays. It may be the overabundance of red, pink, chocolate, and glitter, but the thoughtfulness behind it makes me swoon. Perhaps it's because Valentine's Day follows the chaos of the Christmas season, but the simplicity of taping lollipops to cards and buying small surprises for my little ones or making Valentine's Day boxes for them to take to school makes me happy. My daughters, Caroline and Charlotte, love Valentine's Day just as much as I do.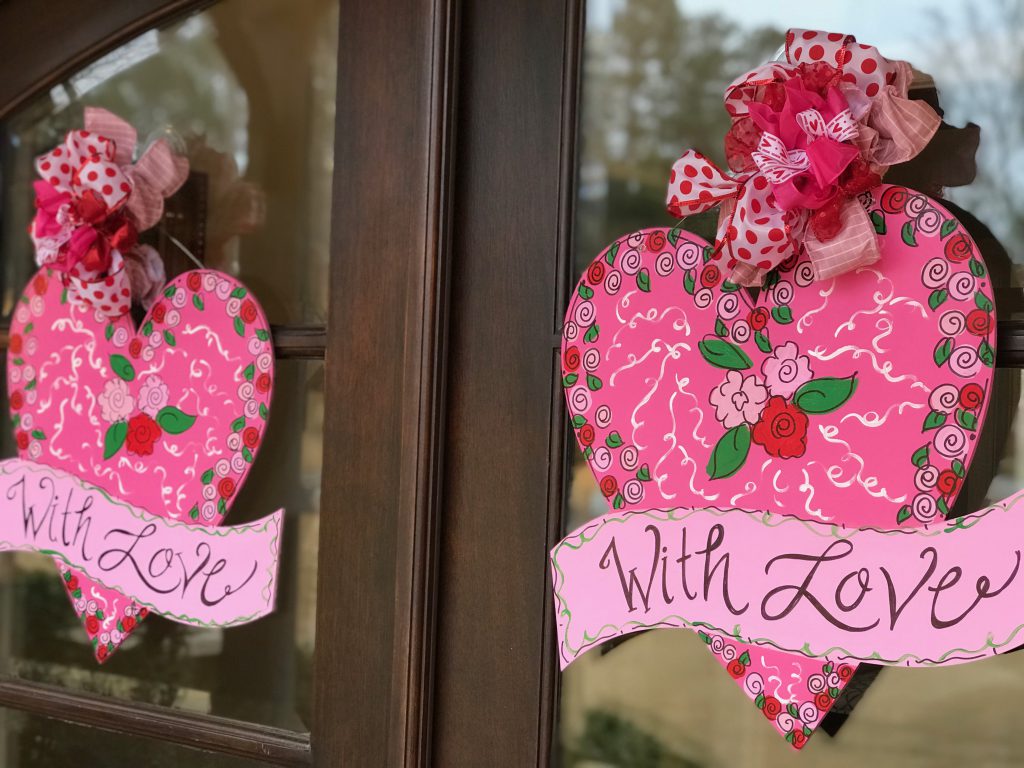 Shop: Valentine Door Hanger
When I was a little girl, my crafty mom began the annual tradition of hosting a Mother and Daughter Valentine's Day tea party. She was a working entrepreneurial mom, and she was always looking for ways for us to spend time together. She always had the most creative Valentine's Day ideas! And we both loved (still love, actually) planning parties. My love of planning parties runs in the blood! So, each year after the hustle and bustle of the holiday season, we'd begin collecting red construction paper, heart-shaped cookie cutters, and frilly doilies for the tea party.
This year, my oldest daughter is in elementary school, and I decided it was time for our first Valentine's Day Mother and Daughter tea party. I purchased this adorable sweetheart invitation on Etsy, but you could opt to make your own, too.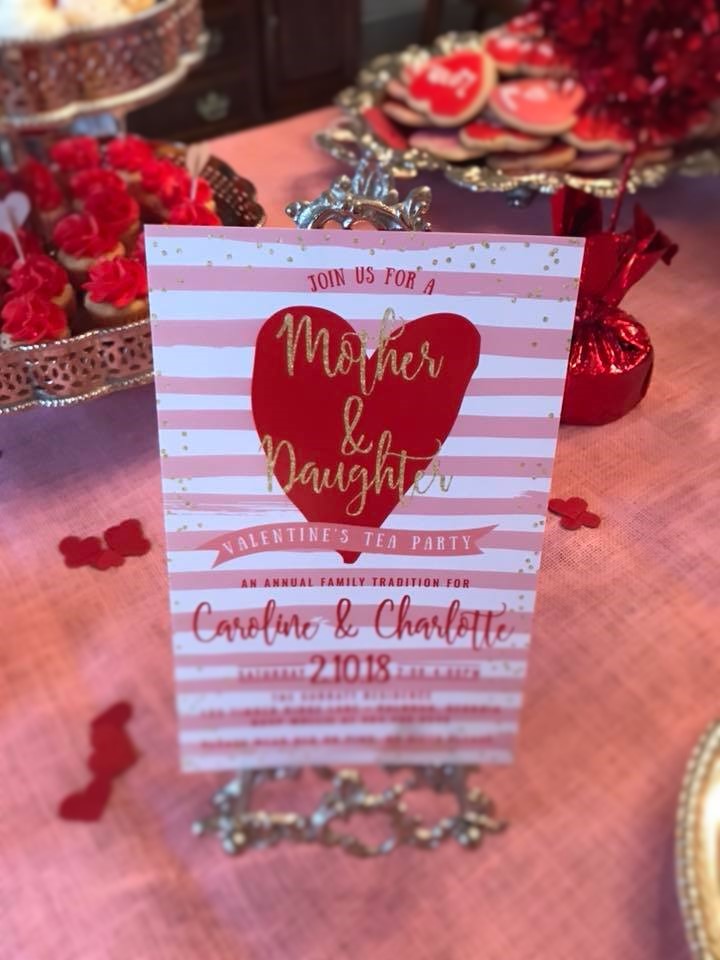 After hours spent looking at Pinterest Valentine's ideas with both of my girls peering over my shoulders, we opted to host the grand affair in the dining room with all of our best silver pieces. For the table covering, I purchased five yards of pink burlap and tied the long edges with oversized red burlap bows. Not only was this plan cost efficient, but I can shake off the burlap to reuse it again—or throw it out with no stress.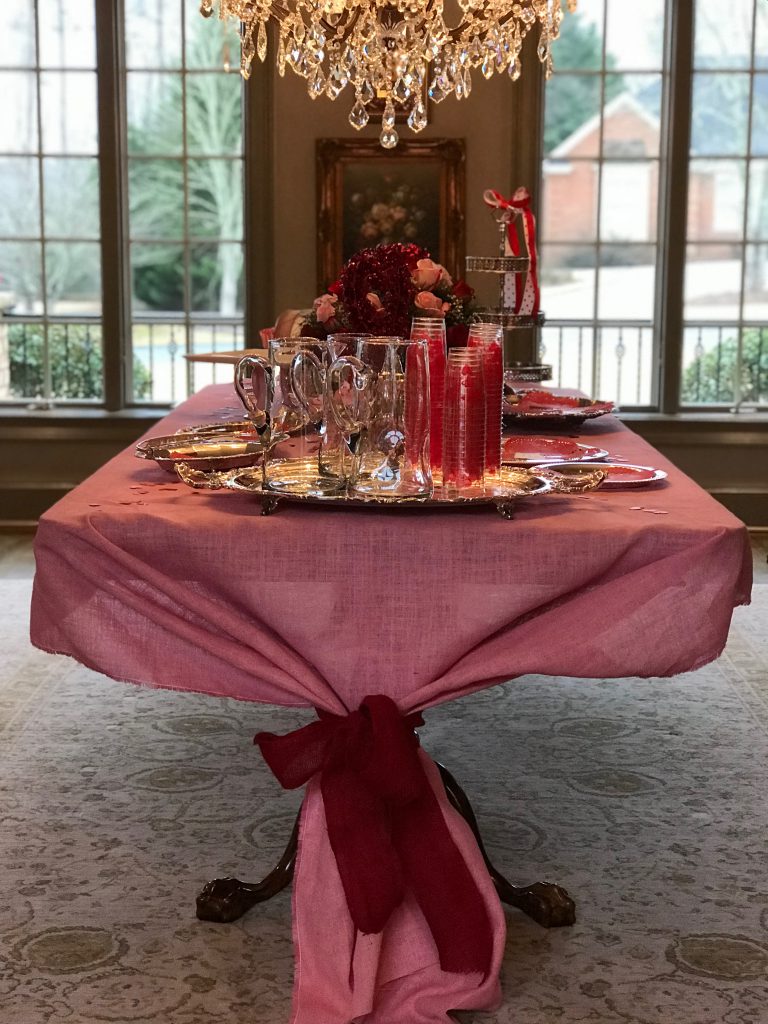 What is a tea party without tea treats? Our afternoon menu consisted of finger sandwiches, cheese straws, chocolate covered strawberries, heart-shaped cookies, heart-shaped Rice Krispy treats and mini cupcakes. To add more color and a few more festive Valentine's decorations to the table, the girls and I sprinkled red heart confetti across the table and added ribbon heart centerpieces we snagged at our local grocery store. During the party, the little girls had the best time filling their red plates with yummy snacks and delicious tea party food!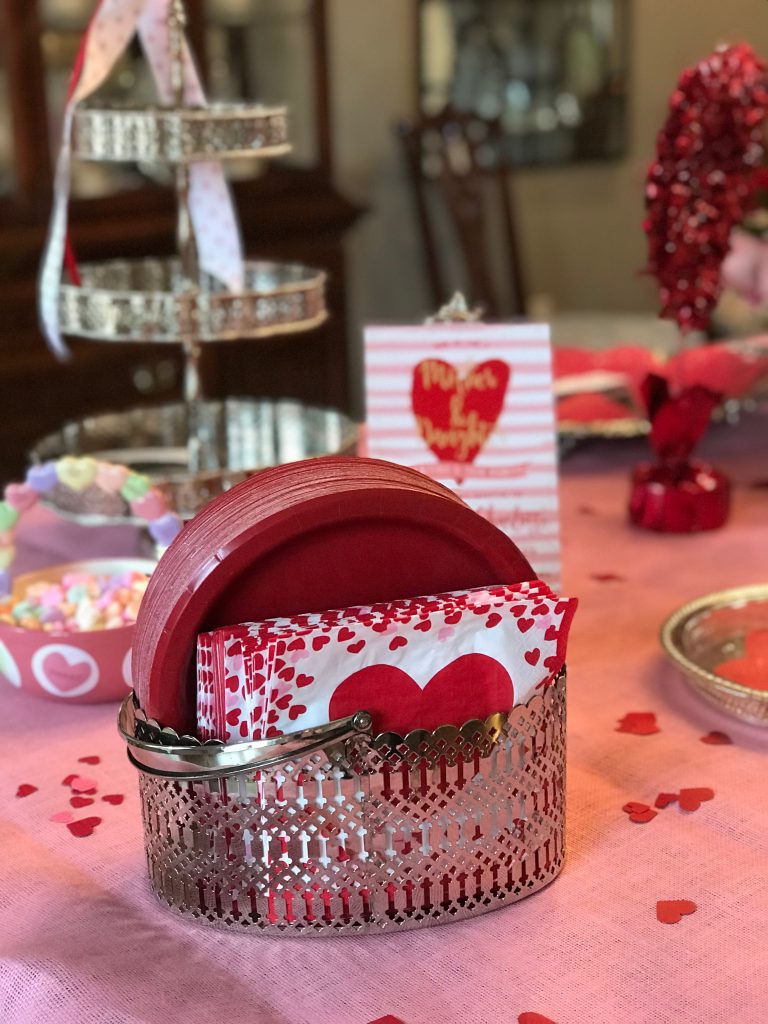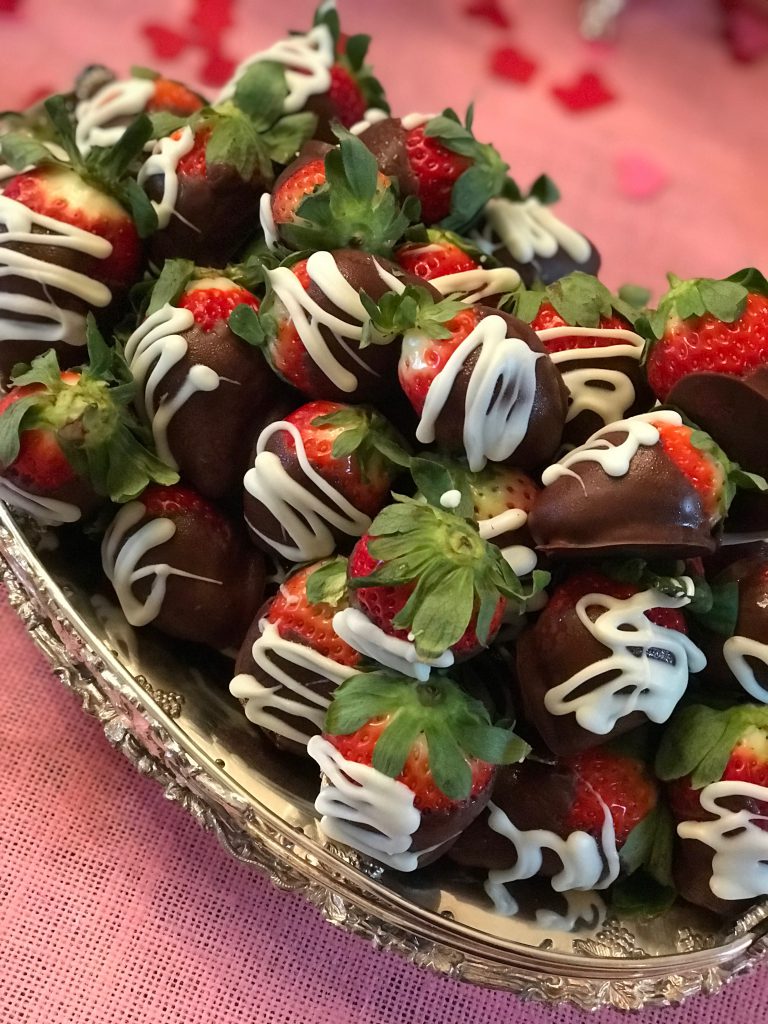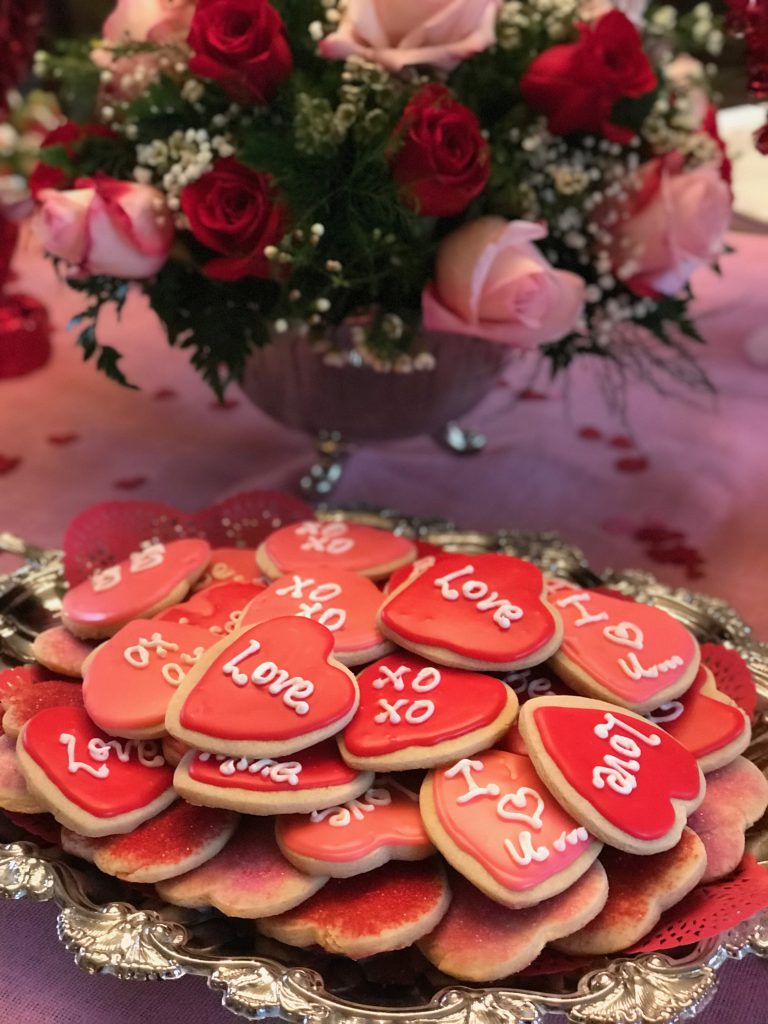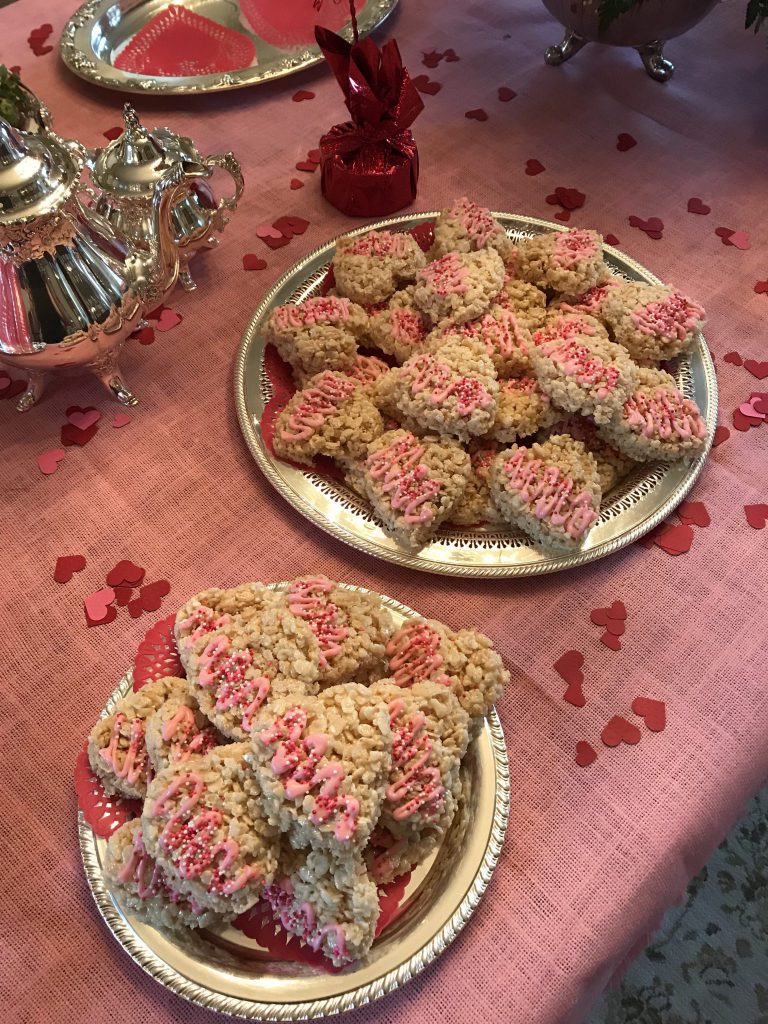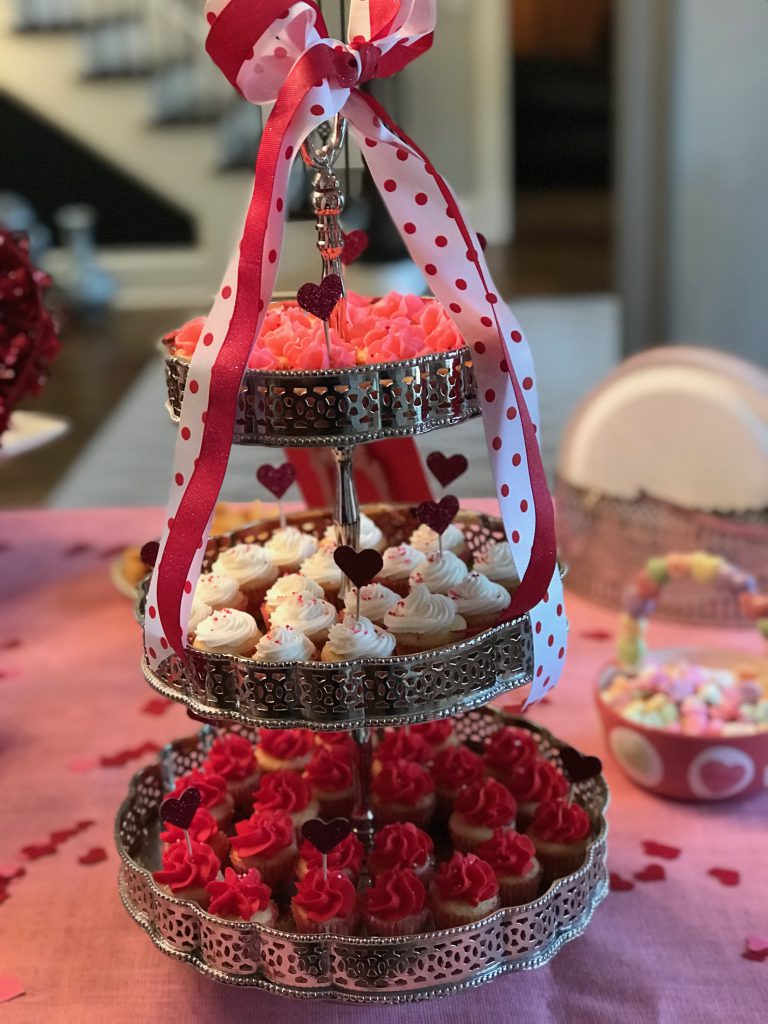 Since we had to keep all of the little hands busy and having fun, I set up a Valentine's Day card-making station on our farmhouse table in the kitchen. Here, the kids created masterpieces for their moms with plenty of glue, glitter, stickers, and, most importantly, lots of love.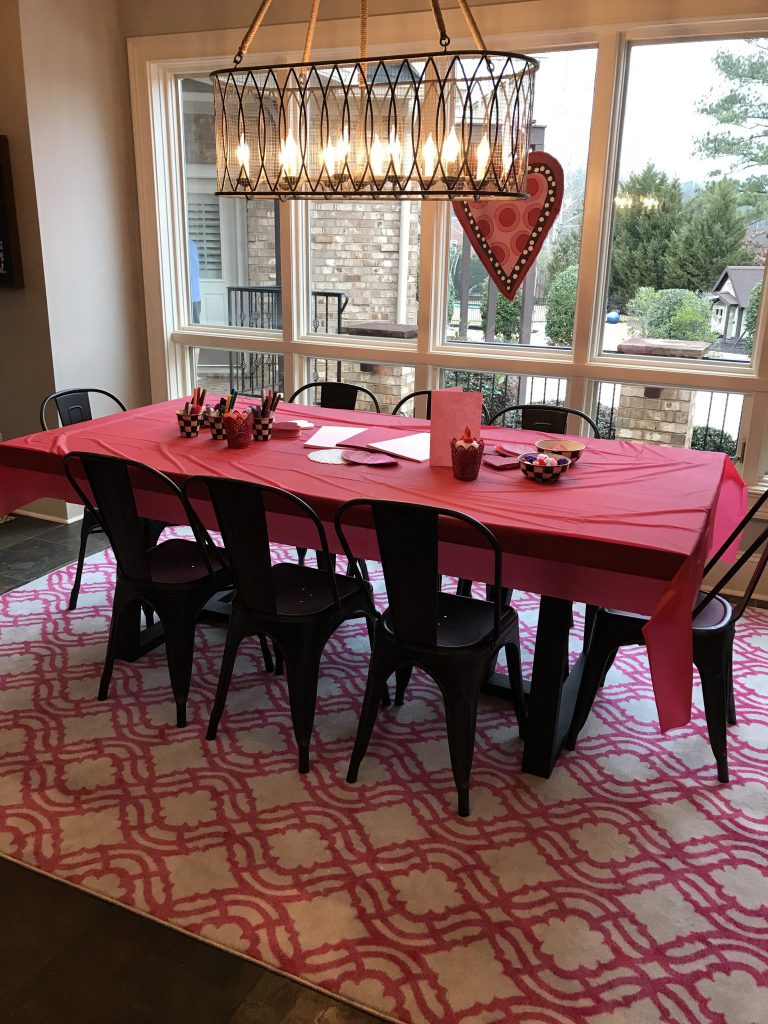 To create a magical crafting space, I borrowed the Mohawk Home Prismatic Platte Fret area rug from Caroline's room to put under the farmhouse kitchen table. The pop of hot pink really energized the space and complimented the theme, and the stain-resistant fiber made clean up from spills super easy. My favorite part about this rug is that it's made from recycled post-consumer plastic bottles, so it's eco-friendly. And, after the party, it still looked brand new!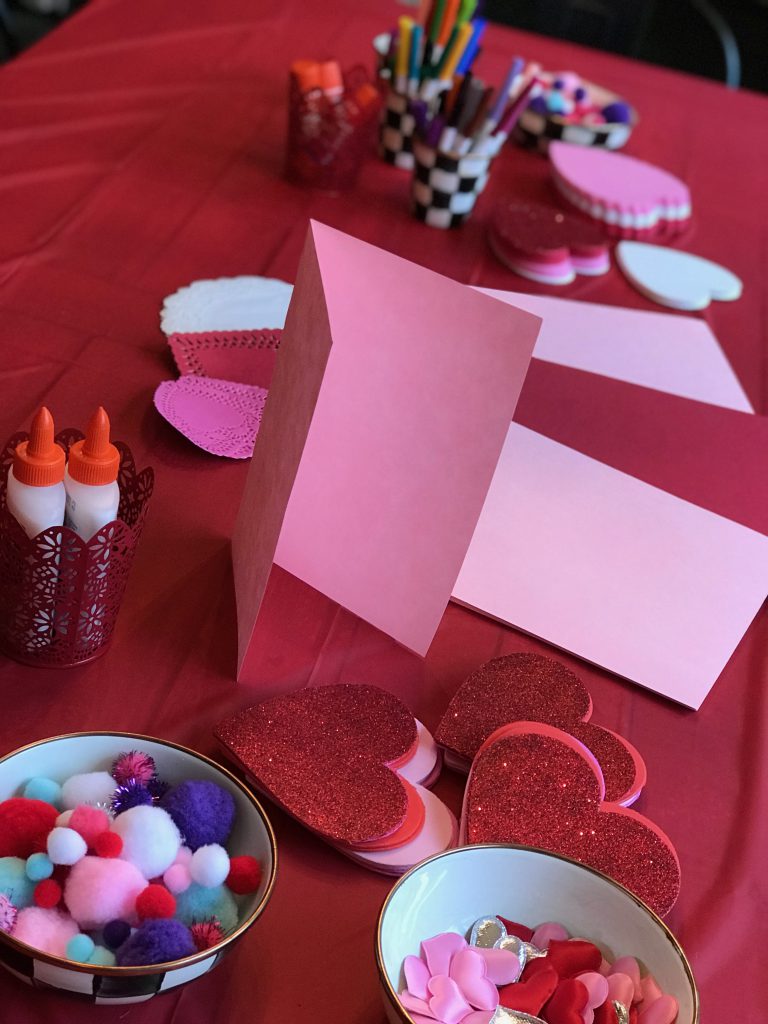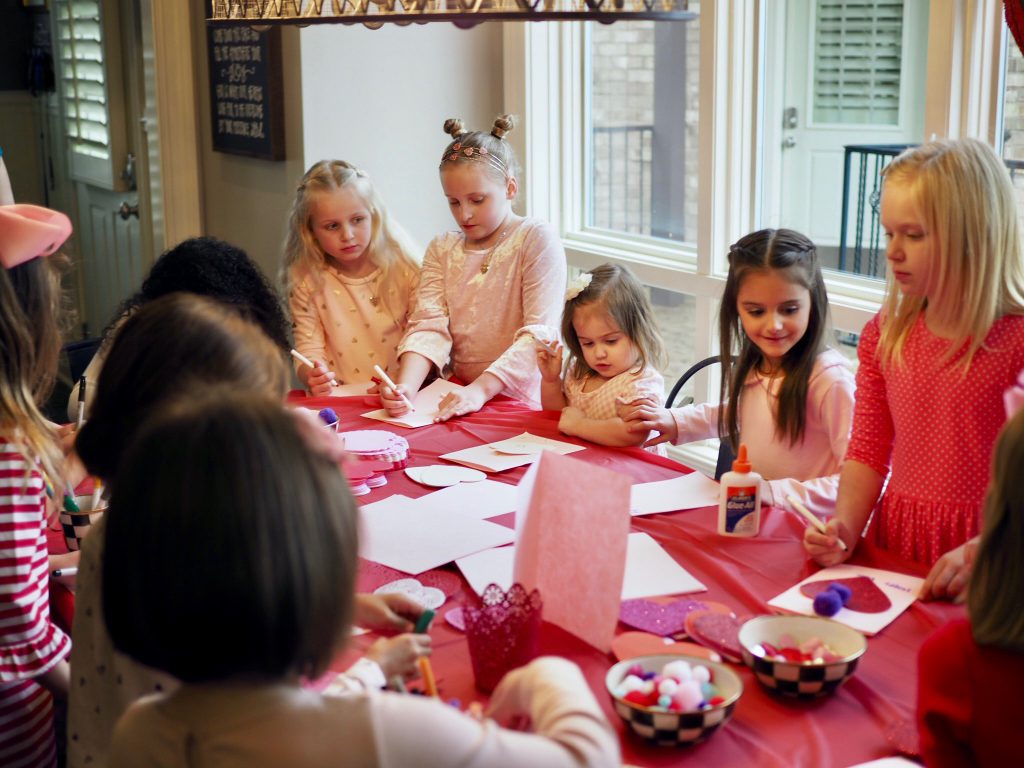 We played Tic Tac Toe with red and pink M&Ms that were eaten with sneaky little grins. And, for favors, the little ones walked away with party cups filled with pencils, stickers, candy and fun Pez dispensers, because they needed even more sugar!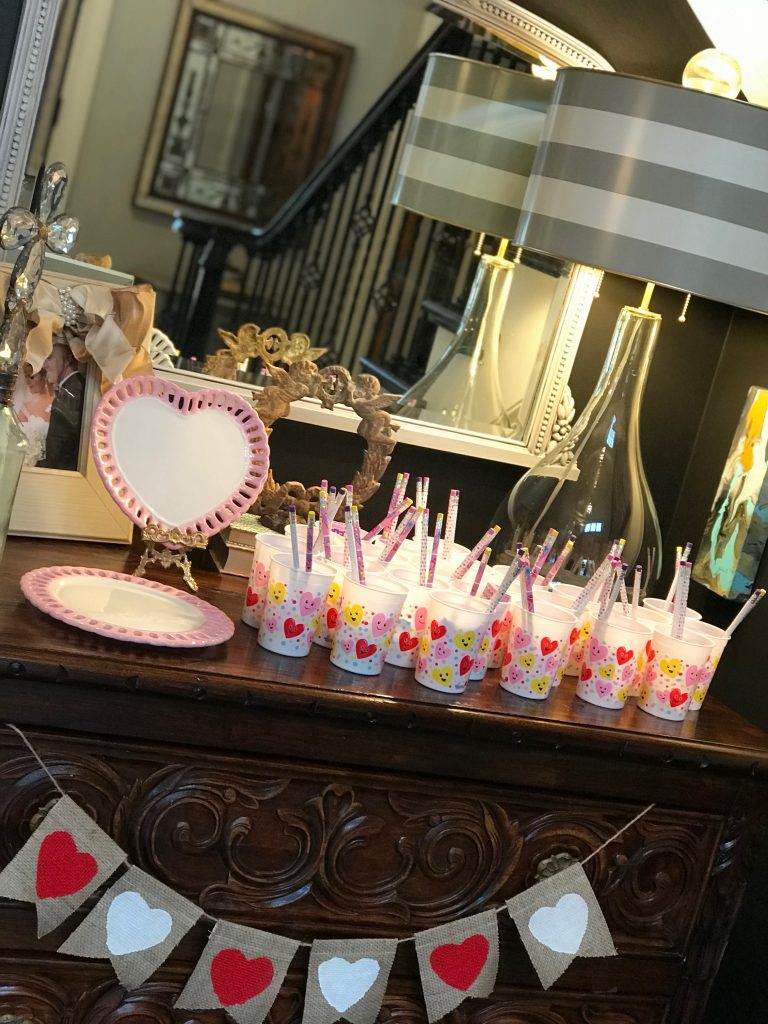 The afternoon was such a special memory for all of the mothers and daughters. It's the start of our own annual tradition that I look forward to continuing for many years to come.
Here's wishing y'all a mushy, chocolatey, glittery, and wonderful Valentine's Day from our Mohawk Home to yours!!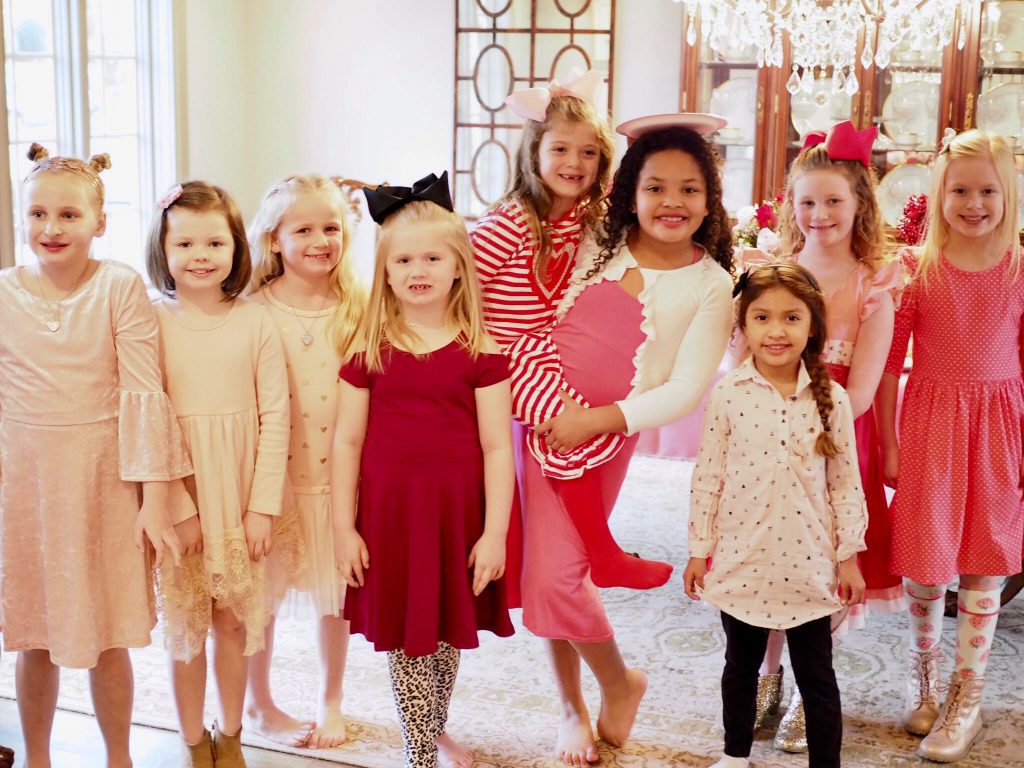 Pin for later: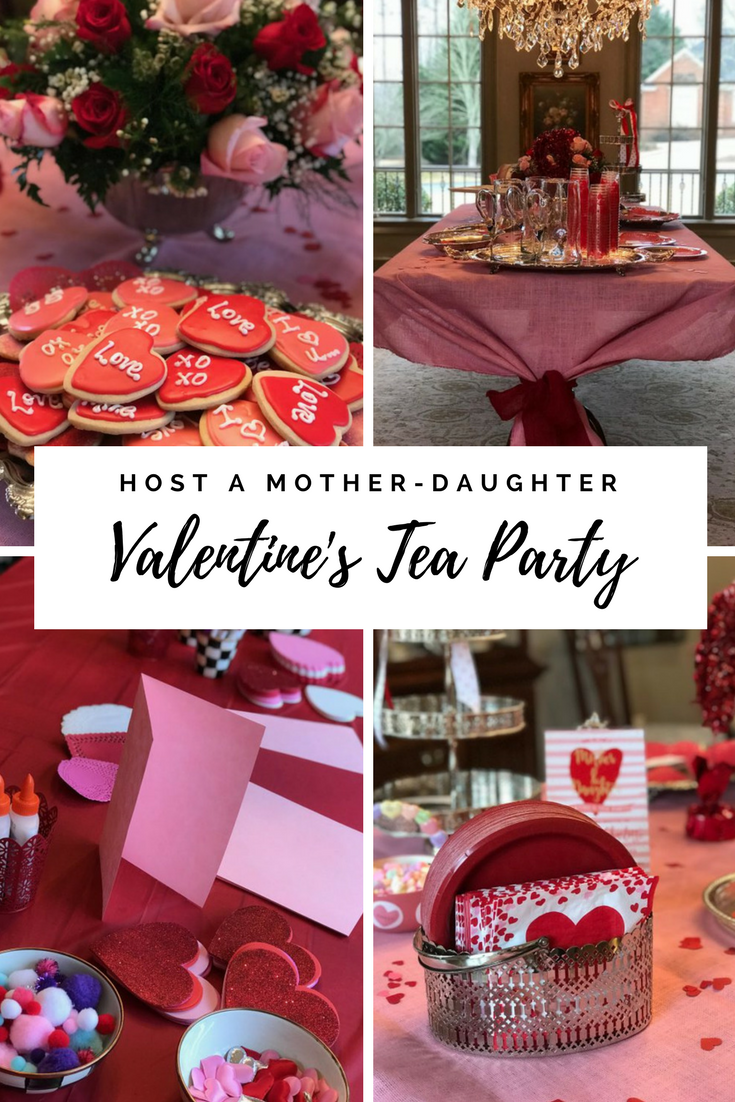 ---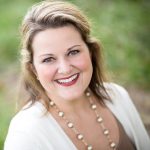 Born and raised in a suburb north of Atlanta, Mollie grew up in her family's growing couture bridal business. Today, bridals by lori is the stage of the hit TLC reality show Say Yes to the Dress: Atlanta. After graduating from Samford University in Birmingham, Ala., Mollie started Cosmopolitan Events, an upscale event design firm. She met her husband Jason and relocated to North Georgia in 2006, spending the next 12 years leading two of the world's largest flooring and carpet manufacturers in public relations, communications and inbound marketing. In 2018, feeling the pull to spend more time with her daughters and follow her dreams, the busy-mom of two left the corporate world to begin Mollie Surratt Interiors.