Look in any home decor store and on Pinterest and it's no secret that farmhouse style is all the rage.  I mean, who doesn't love a little Joanna Gaines in their home?  If you're ready to dive into this style in your home here are three ways to get you there.
Add farmhouse accessories. 
This is probably the easiest way to dip your toe into the waters of farmhouse style.  Think galvanized metal pieces, wire baskets, mason jars, and ceramics.  They add texture, interest, and organization all at once.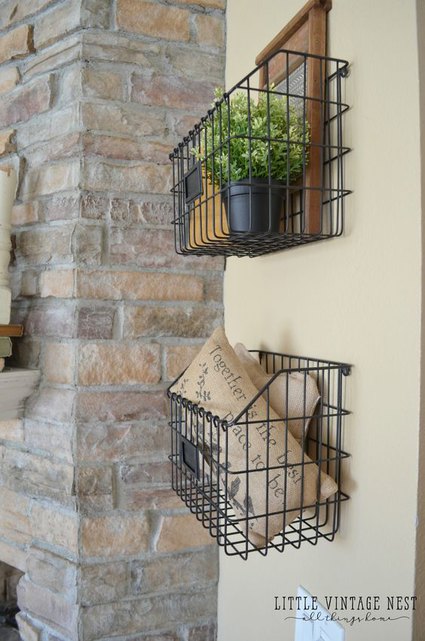 Weathered finishes are winners
In the farmhouse style department, just a single piece of furniture, door, or wall decor with a weathered finish will bring instant farmhouse style into your home.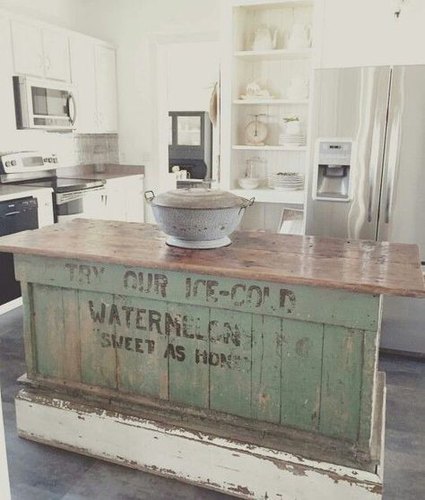 The Farmhouse 31 via Instagram
Add some wood planks
If you're ready to fully embrace the farmhouse aesthetic…add some wood planks.   Maybe it's just the back of a bookcase or an entire wall but wood planking is a sure fire way to evoke the feel of a farmhouse.
What are your thoughts on the farmhouse style trends?  Do you think they are here to stay?
Find more home decor and DIY inspiration on the Mohawk Home Pinterest board, Farmhouse Fresh Style, and on my blog, Decor & More.