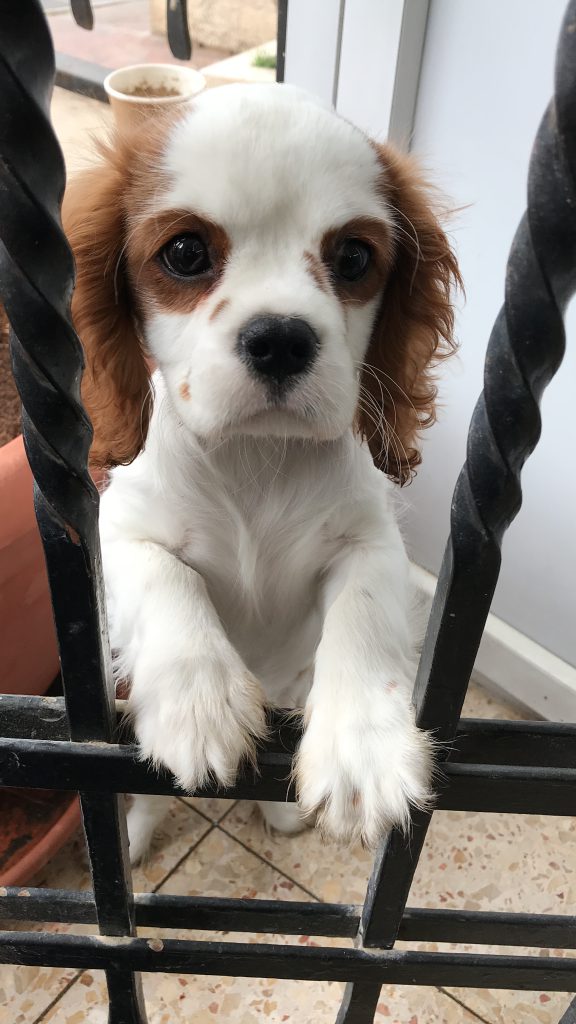 We rolled up our beautiful area rugs as soon as Wyatt, our new Cavalier King Charles puppy, had her first accident. I had just outfitted our apartment with three beautiful Mohawk Home area rugs and I did not want her to ruin them by either teething on the fibers or having multiple accidents.
But then I realized that all of our area rugs are kid and pet friendly, so we decided to unroll the rug in our kid's bedroom. Since it's still winter, the kids appreciated the warmth and comfort underfoot as a buffer between the cold, hard tile that's usually welcome during the summer months.
We sat back and waited and hoped that we would have Wyatt potty trained before she could have another accident on the area rug. As a work at home Mom, I'm really vigilant and we managed to keep her (minor) accidents to the hard surfaces, so they just wiped away clean. Until one night, when we left a babysitter in charge, and discovered that our Wyatt had a messy accident on the kids area rug.
Unfortunately for us, we didn't discover the mess until 6:00 a.m. the following morning, when our sweet seven year old stepped barefoot into Wyatt's number two. Screams, shrieks and cries are not the sounds you want to hear when you're trying to hustle everyone to get dressed, eat breakfast, pack their bags, and make lunches before the 7:00 am. school bus arrives but there we were, in the middle of a puppy potty crisis. My husband quickly took care of cleaning up our daughter while I set to work on the messy area rug.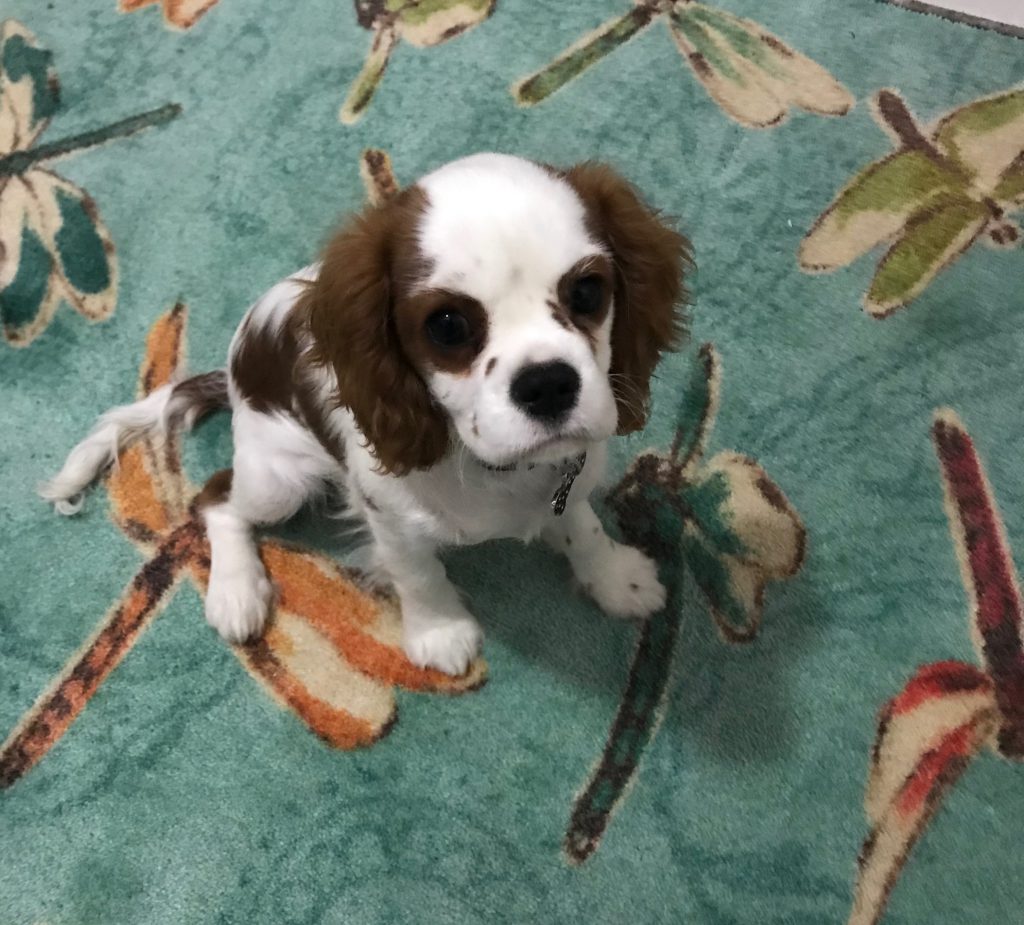 Down on my knees with the clock ticking behind me and a list of things I still needed to do before the kids left for school, I admonished myself for missing the mess the night before. If I had seen it right away, I could have quickly picked it off the carpet and sprayed with our bottle of Urine-Off to make sure she doesn't keep coming back to that same spot when she needs to potty. It definitely would have also been an easier clean up job. But, since our daughter stepped right into the mess, it was now ground into the rug fibers and much trickier to clean.
When you're short on time and have to clean a mess on your rugs, try these five easy cleaning hacks for your area rugs:
Disclaimer – Before you attempt any of these easy hacks for cleaning your area rug, please first consult your manufacturer's warrantee. You don't want to accidentally void your warrantee because you didn't follow your manufacturer's care and maintenance guidelines.
Hack #1 – With kids, comes candy and sometimes we find candy crushed and ground into the rug fibers. Use a butter knife or credit card to scrape away all the candy, then use a damp sponge mixed with mild soap and a little water. It's crucial to get all the sugar out, so you don't attract additional dirt or bugs. Dry the spot by clotting with a cloth or towels.
Hack #2 – Freeze away gum! It happens sometimes, you step in gum and then track it all over your area rugs. To remove it from the fibers, freeze the gum with ice cubes for about 30 seconds. Once the gum is frozen solid, you should be able to just lift it up with a spoon.
Hack #3 – Grease cuts through oil, not just on your dishes. For oily stains, grab a spray bottle and fill it with a little oil cutting dishwashing detergent and water. Two drops to a cup of water should do it! Spray directly on to the stain and then blot dry.
Hack #4 – After a long day of kid wrangling and poop cleaning, what Mom doesn't like to relax with a glass of wine. If you're as tired as me, you probably have spilled a glass or two on to your area rug. For wine stains, try club soda! Blot the area with some club soda on a cloth. Once the stain is gone, rinse with a little bit of water and then use towels or microfiber cloths to blot dry. If the club soda doesn't work, definitely consult your manufacturers cleaning guide.
Hack #5 – Get your area rug smelling great! After a little doggy accident, you definitely want to freshen up your area rug. Make your own deodorizer by adding 10-20 drops of any essential oil to a 16-ounce box of baking soda. Mix together so that the powder absorbs the oils and then sprinkle over the area rug and vacuum. The room will smell so fresh and clean!
Looking for additional area rug cleaning tips? Check out our guide here!