Congratulations on your recent nuptials! The cake is cut, toasts have been made and you're officially hitched- and the stress of wedding planning is finally behind you. If you're anything like most couples, the past year of your life has been solely focused on wedding planning. You've stayed up late perfecting the guest list, creating seating charts and hot gluing rhinestones on your shoes. Now, whether you and your partner lease or buy a space, you're finally home—and it's time to focus your attention on decorating the nest.
Marriage brings a sense of calm, happiness and security, hence the term "nest", and your home should reflect your exciting journey as newlyweds. In my design business, I always love sitting down with a new couple to offer tips on achieving a cohesive design vision. Even if you lived together before the big day, sharing your home as a married couple is brand new—and combining your vision for your space can seem overwhelming.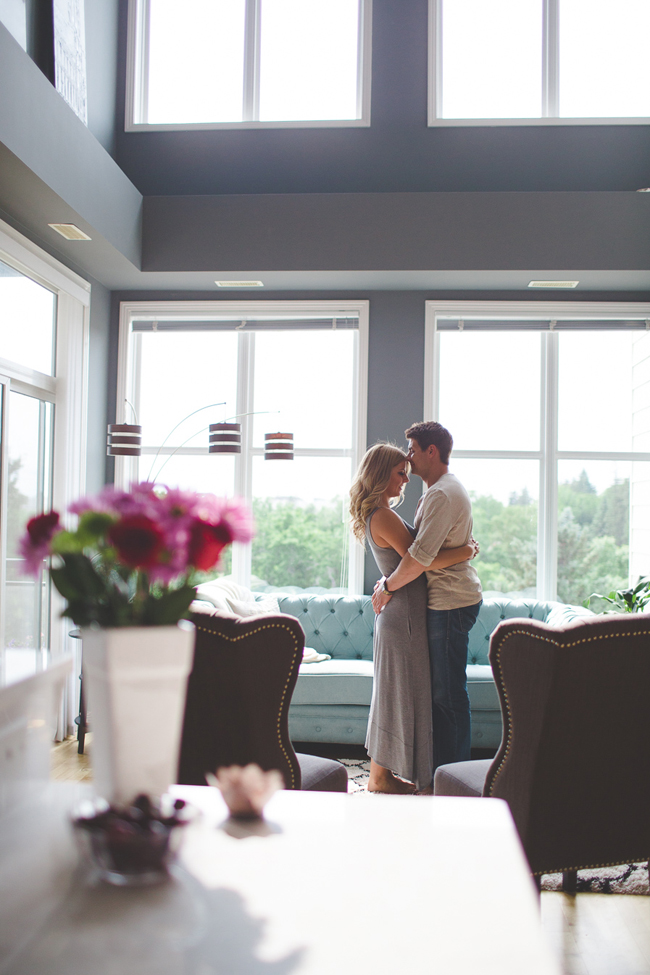 Davin G. Photography via Fab You Bliss
Here are 3 simple home décor tips for nesting newlyweds that will help you and your spouse create a beautiful nest.
Tip #1: Capture Your Personality and Style
Your husband loves everything dark and masculine, while you prefer light and airy. After all, before the big day, you still used your pink Hello Kitty bedroom comforter from 4th grade. (It's ok, I won't tell.) Now it's time to combine your styles and create a home for, well, grown-ups. Hopefully during the gift registry process, you and your spouse made some general design decisions on items like dinnerware, flatware and bedding. Do these pieces have a more traditional or modern feel? This will give you a clue into the start of your design style journey. Here is a fun gift registry style quiz from Target.
Now is the time to evaluate the furniture pieces you own and decide what needs to be kept, re-upholstered, donated or sold. These decisions can be emotional, so be gentle with each other. Once you evaluate the furniture that is worth keeping, start getting visual and compiling ideas for your space using destinations like Mohawk Home's Pinterest and Houzz. Enjoy the process by making pizza and creating new boards on a Friday night, walk through your favorite home décor stores together on Saturday morning and snap pictures along the way. Next, mutually agree on a reasonable budget before diving in. Don't be afraid to tackle your home projects in small phases. Whatever you decide, just be respectful of each other's taste and decisions.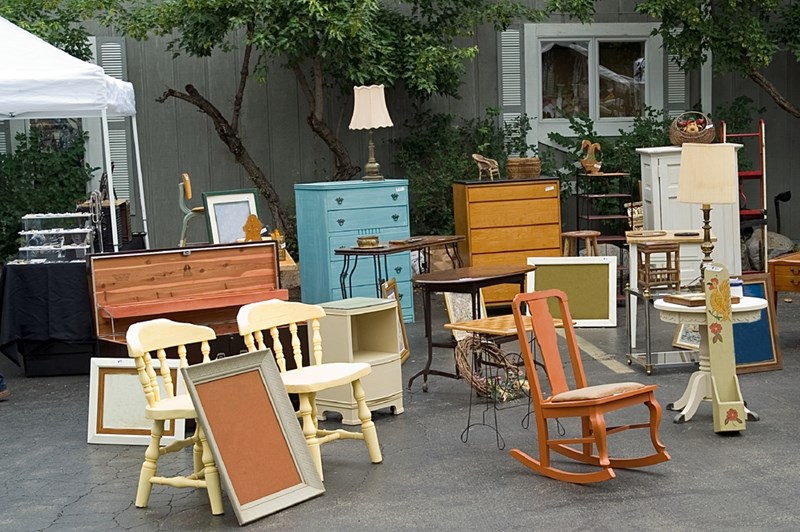 Check out these Tips for Selling Furniture Before You Move from Mont-Rose Moving Systems.
Tip #2: Paint is Your Best Friend
Nothing is as affordable and makes a bigger impact than good ole paint. Whether you hire a professional painter (always recommended) or tackle painting as a DIY project, paint can make any space feel brand new again. If you're new to the world of interior paint selections, it's always best to do thorough research before making a commitment. This means researching pictures of rooms using the paint color you're considering, painting swatches of the paint in key spots in your home to evaluate the color in different lighting, and asking opinions from trusted design-savvy friends.
Paint is a very subjective topic and each designer has his or her favorite brands and colors. A few of my favorite go-to wall colors are Benjamin Moore Revere Pewter, Benjamin Moore Hush and Benjamin Moore Ozark Shadows. Be sure to use a good quality primer and consider egg shell finish for your walls. For moldings and trim, I love Benjamin Moore Navajo White unless I'm doing a special project where grey or black trim fit the bill.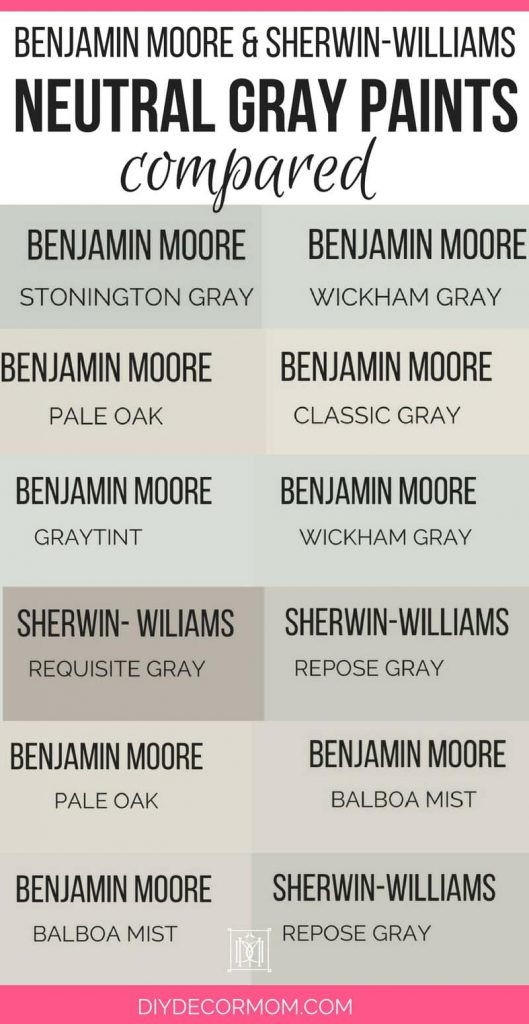 Best Neutral Gray Paint Colors for Your Home from DIY Décor Mom.
To make your space feel larger and more consistent, I recommend that newlyweds often paint the entryway, living room, kitchen and hallways one consistent color. Consider using a lighter or darker variation of the same color for your master bedroom and dining room. While a bold and colorful accent wall always makes a fun statement, play it safe at first because you can always add more bold and exciting touches later once your design plan is fully fleshed out.
Tip #3: Add Color and Style with Rugs and Pillows
Once your furnishings are nailed down and paint colors are selected, it's the perfect opportunity to pull the room vision to life with beautiful area rugs from Mohawk Home. Adversely, if you've found a Mohawk Home area rug that you love, you can select paint colors and accessories based on the rug colorway. Either way, area rugs are key to defining your space and creating comfortable focal points in the room.
If you're purchasing your very first home area rugs, Mohawk Home recommends that you start with the entry way, living room and dining room. While the rugs don't need to be "matchy-matchy", I recommend identifying a consistent element among the rugs like a bit of gray or silver in each selected design. Recently, I've been loving the Prismatic Collection from Mohawk Home, like this Prismatic Modern Gem Area Rug which has a gorgeous organic visual, on-trend color pallet and is crafted of 100% recycled content.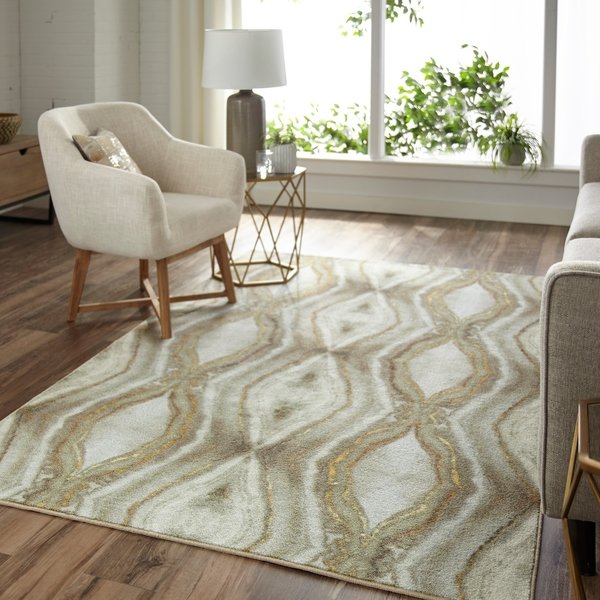 Check out Mohawk Home's easy tips for selecting the right size rug for your space.
For more newlywed inspiration from Mohawk Home, check out Cory and Becca's Pet-Friendly Living Room Makeover.
Here's hoping these simple tips will get you and your beloved off on the right foot to interior design bliss and harmony!