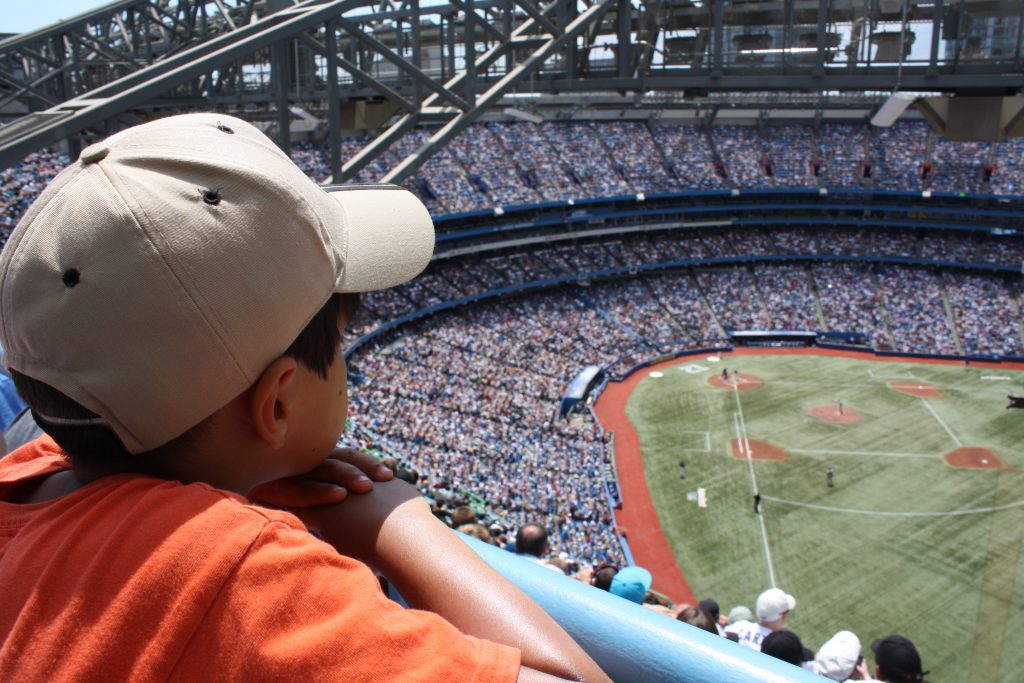 We spent this past weekend – lists in hand – walking up and down the aisles at Target shopping for school supplies. With books to cover, pencil cases to fill, and after-school activities to finalize, we are actively getting ready to start a new school year. My kids are finishing up their horseback riding and sports camps this week and are looking forward to those final weeks of vacation before they have to go back to school.
We usually try to take some sort of trip over the summer, but this year, we made the choice to take a trip to Rome over the holidays instead. While many of our friends are spending those final days of summer vacation out on the West Coast or traveling to Greece and other European cities, I've been eagerly planning our very first Staycation.
The biggest allure of a Staycation for me is that everyone gets to sleep in their own bed, there's no hassle around packing up a family of five, and we don't have to board our Cavalier King Charles puppy. Plus, I can quickly do a load of laundry and not have to deal with a week's worth of dirty clothing in one go. Win-win!
We established our Staycation rules:
No-TV or electronics until after dinnertime.
Cell phones can be used only as tools to help us on our daily activities (i.e. Google maps, Waze, purchase tickets)
It's 100% family time, which means no sudden play dates allowed.
With the rules firmly established, I polled the kids to find out what they want to do, and then got to work researching. The beauty of living in a city is that there are plenty of great options to keep everyone engaged and busy! With a jam-packed itinerary, I'm excited about the quality family time we'll spend with each other during our very first summer Staycation.
You'll have to customize your Staycation based on where you live, but here are my top 10 last minute Staycation ideas:
Enjoy the Great Outdoors – From the farmlands to the hills, enjoy the great outdoors during your staycation. Live near a National Park? Pick a nature trail that's age appropriate and take your family hiking! Pack a picnic lunch and made an entire day out of it.
Go Skating – I have fond memories of roller-skating during the summers of my youth, and fortunately I've managed to pass on my love of skating to my kids. They love to ice skate in the summer, especially when it's really hot outside. We pack a bag with sweatshirts and drive to our closest ice skating rink for a couple of hours of fun on the ice!
Get Wet – Last weekend, we met a couple of friends at a local splash park, and the kids had a fantastic time. Plan some refreshing water activities for your Staycation. Head on over to your local water park or pool, beach or splash park, and get wet and wild with your family! Don't forget the sunscreen.
Host your own film festival – I always plan for at least one rainy day activity, and what better way to beat a gloomy rainy day than to host your own film festival? Have each member of your family select a movie and make a day out of it, complete with strategically planned bathroom breaks and artisanal popcorn. Spend some time critiquing each film and encourage your kids to post their own reviews on websites like IMDB.com.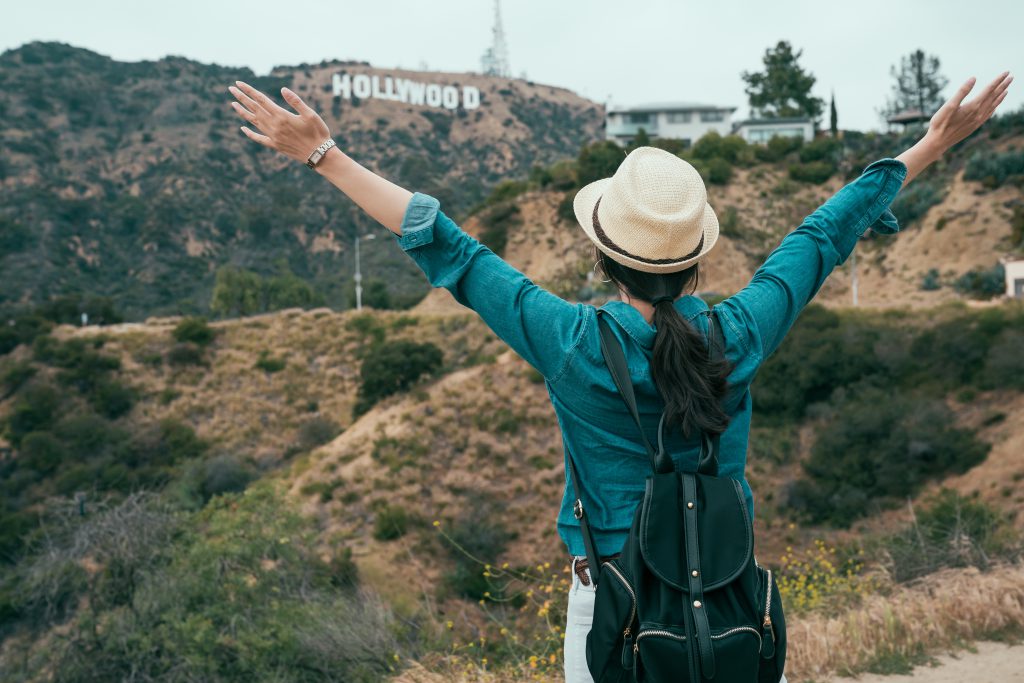 Tourist for a day – Plan a day where you get to be a tourist in your own city! Check out some new landmarks or places that you haven't visited since you were a kid, or that you take for granted because it's literally in your backyard. When was the last time you rode on one of those Hop On/Hop Off tourist buses? Vote on the destination before you leave the house and try to see your city or town through the eyes of other tourists. Pick up a souvenir at the gift shop so you can always remember your fun Staycation!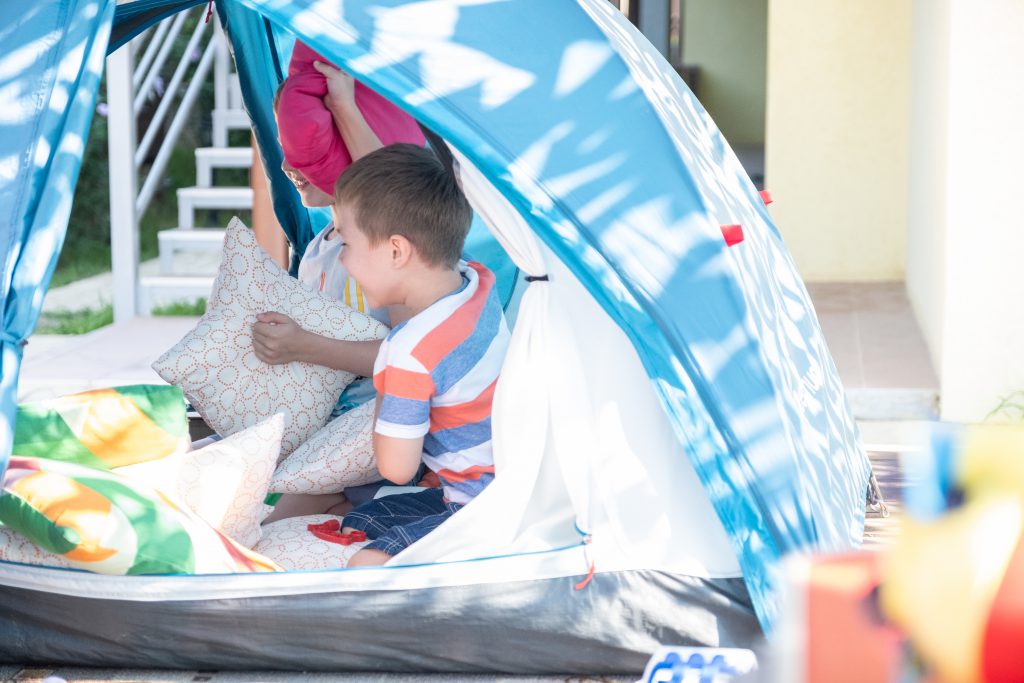 Camp in your own backyard – I am most excited about going camping overnight, even if it's in our backyard. Why travel to an overcrowded area and deal with dirty toilets and the nocturnal habits of other campers, when you could get all the benefits of camping right at home. Pitch a tent in your backyard, roll out the sleeping bags and fire up the grill. Make some s'mores, regale your kids with scary ghost stories, and then curl up together and fall asleep under the stars.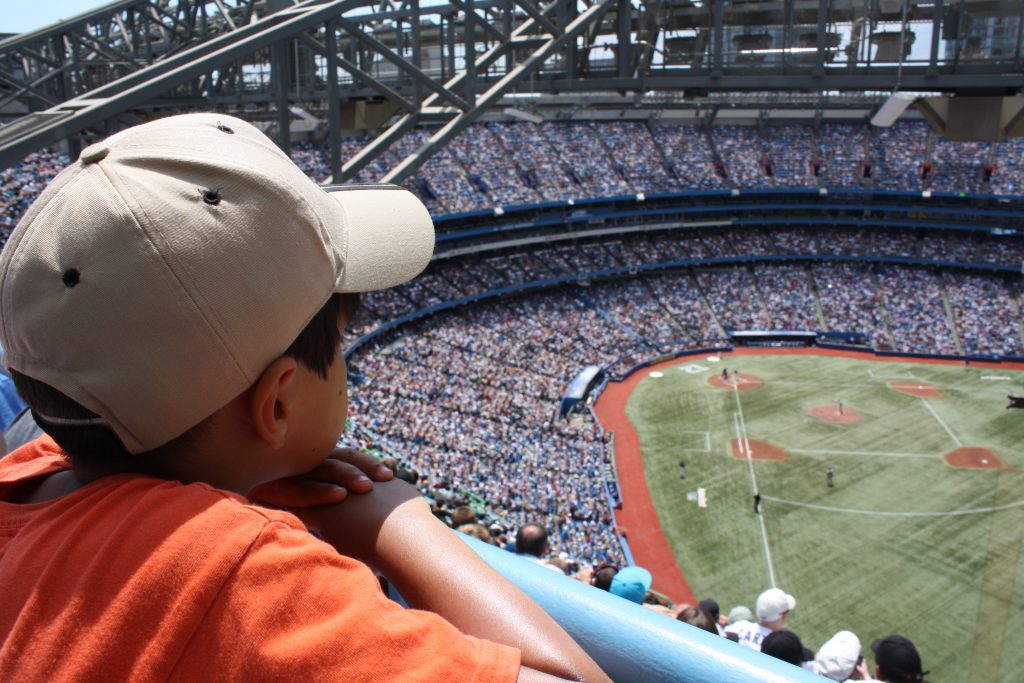 Play ball – The great American pastime that is baseball is a summer must sporting activity that's great for the entire family. By if you're on a budget, you might not be able to afford taking the entire family to a major league baseball game. Fortunately, there are tons of great minor league baseball games happening in cities across the country. Load up on popcorn and crackerjacks, and enjoy a couple of hours of base stealing, fast ball-pitching fun!
Visit an Amusement Park – While you might not be tripping to Disney World or Universal Studios this summer, you can still spend a day riding the roller coasters and crashing into your moody teenager in the bumper cars at your local amusement park. Buy family t-shirts with your names on it in advance like they all do at Disney as a fun park day memento.
Museum Day – Whether you need another indoor rainy day activity, or you want to beat the heat while enjoying a little culture, check out the museums in your neighborhood. Poll your family to find out which museums they are most interested in visiting; with history, art, children's, music, and sports – you'll be able to agree on at least one that will be fun and interesting for everyone.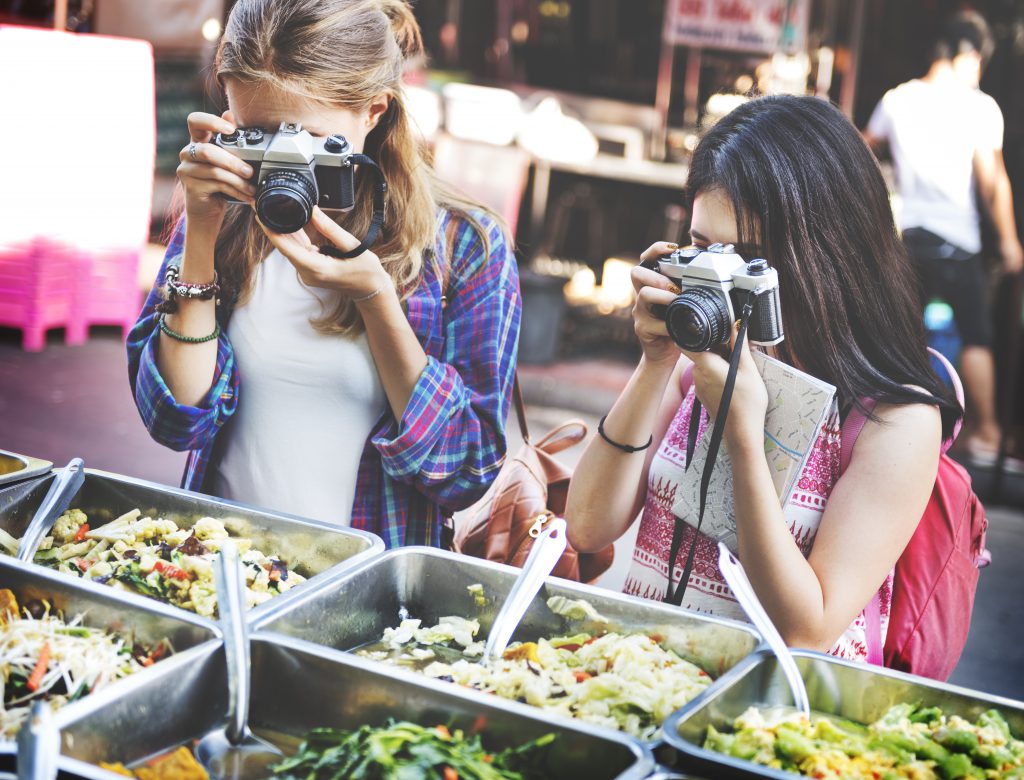 Plan a Food Crawl – When was the last time you ate in more than one restaurant at a time? I recently took my kids on a food crawl where we sampled dishes from all over the world at our local market, and it was a big hit. My eldest daughter realized she loves empanadas while our son fell in love with beer battered funyons. Travel the world in one day through food and make sure you finish the food crawl with some ice cream.
Are you planning a last-minute Staycation with your family? Share with us your ideas in the comments!