You're off to college this fall! Now it's time to start thinking about how you want your new "home" to look, as well as what you need to bring along on your new adventure. Mohawk Home is here to help with the tried and true college move in day tips to make your transition into the dorms a breeze!
Plan Ahead
Invite your new roommate to collaborate with you on a Pinterest board and start pinning your favorite looks, essentials, and dorm room hacks. (We've done some of the work for you! Check out Mohawk Home's Back to Campus board here.)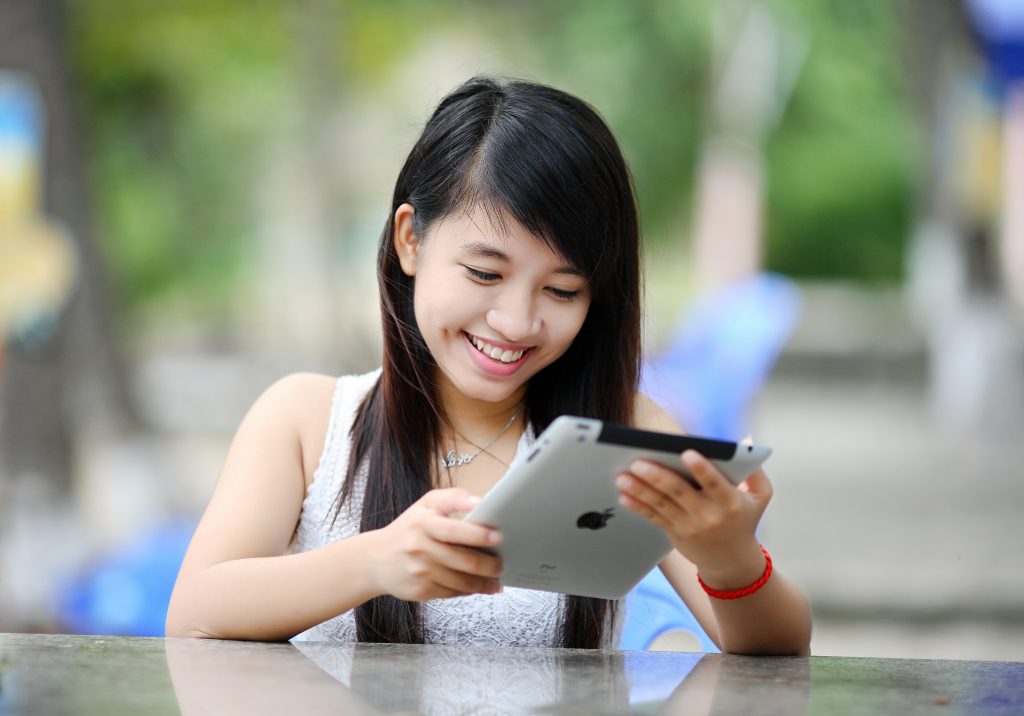 Consider Your Space
One of the biggest things to think about when packing for college is the size of your dorm. Did you know that the average dorm room in the United States is 12' x 19' (approximately 228 square feet)? Now consider that you'll likely be sharing space with a roommate (or two!), and you're down to 114 square feet of living space, which doesn't leave much room for extra "stuff."
With that in mind, there will be some décor items that you'll definitely want to purchase to make your room feel more like home without cluttering. Dorm room floors are typically cold tile (yuck!), so an area rug will be a must-have on your college checklist. Based on your preferences, here are Mohawk Home's suggestions for finding the right sized area rug for your dorm decor.
• 5' x 8' is the most popular size for dorms. It will cover the majority of your open floor space.
• 4' x 6' is the next most popular size. This is a great option if you and your roommate each want a rug to cover your personal floor space without overlapping.
• 3' x 5' accent rugs work well for the bedside area, leaving the rest of the floor open.
Tip: Browse Mohawk Home's selection of 5 x 8, 4 x 6 and 3 x 5 area rugs here.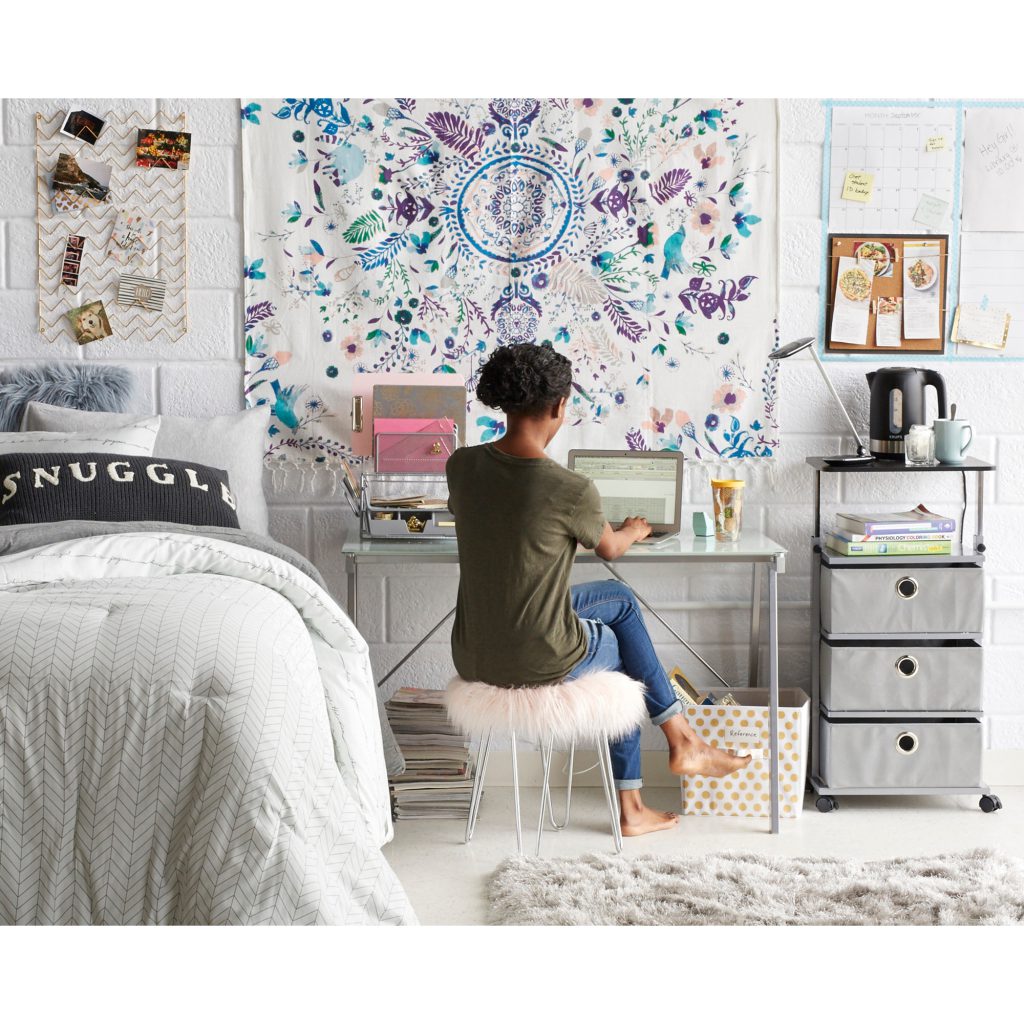 Coordinate College Move-In Day
Moving in at the same time as your roommate might seem exciting at first, but because of the space constraints, things can quickly go from fun to overwhelming and stressful. Belongings will be scattered before they are put away, and it's best not to start your new roomie relationship with tense conversations like "Can you please move your stuff to YOUR side of the room?!"
Each roommate should have at least three hours to move in. If you're the first to get settled, take time to go grab a bite to eat, meet your RA (Resident Assistant), explore campus, or check out the bookstore while your roommate unpacks.
Moving day tip: Morning or night time slots are the least crowded on move in day.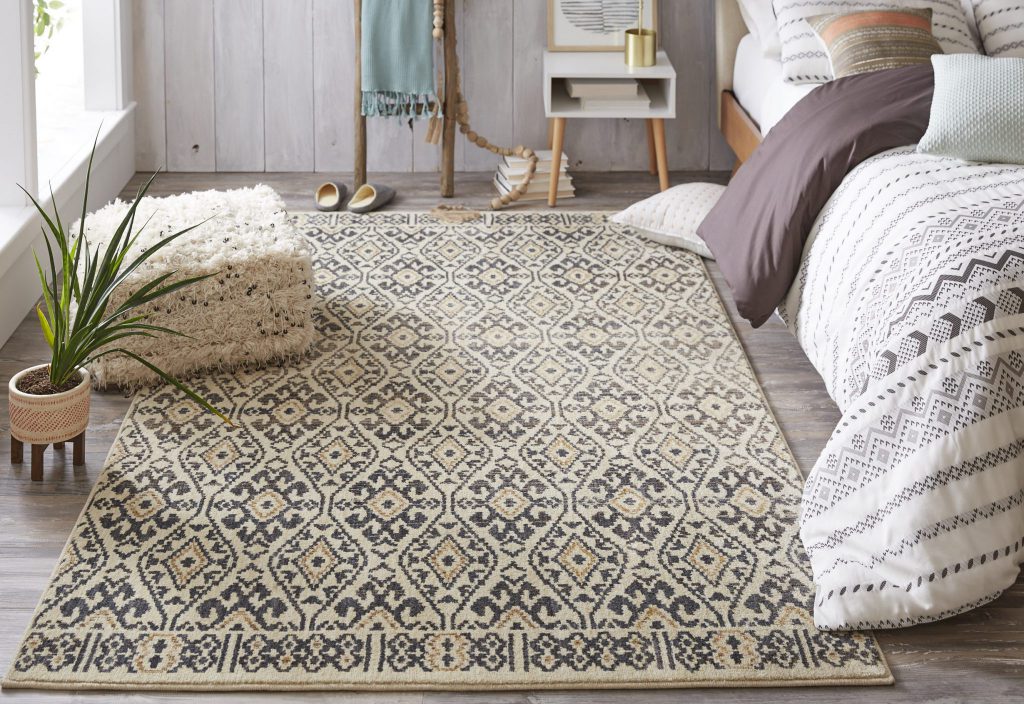 Pack Smart
As fabulous as your wardrobe may be, you'll want to avoid packing everything. Keep your packing habits to the college essentials. Unless you are going to school in an area with very cold temperatures, leave your cold weather attire at home, outside of a light jacket or two. (You can always grab your favorite winter gear when you go home for break. Just be sure to swap it out with summer clothing to keep your closet clutter-free.)
This capsule wardrobe from Stylebook is amazing and filled with transition pieces for fall. No matter what the day holds (class, gym, party) you'll be prepared!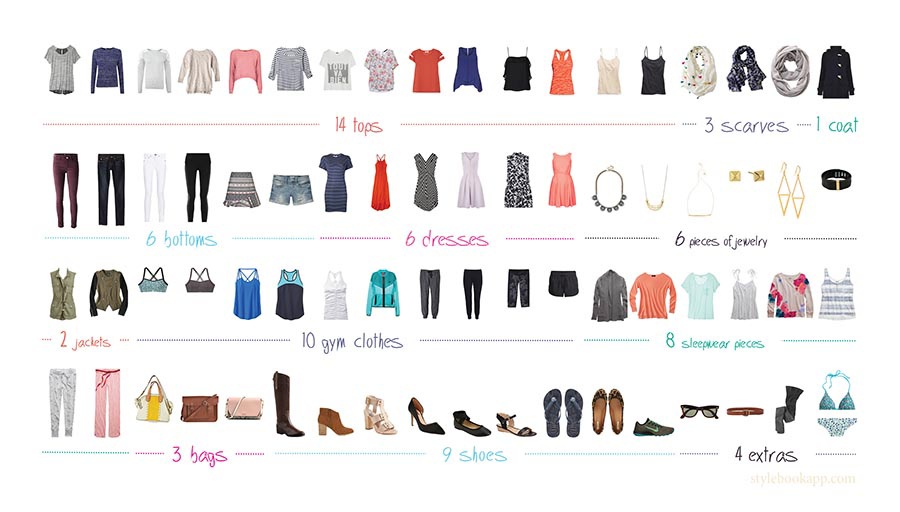 Moving day tip: Cover your clothes with a trash bag, cutting a hole just big enough for your hangers to go through. This will save you from lugging bulky containers filled with clothes…and then worrying over where to put them once you've stocked your new closet.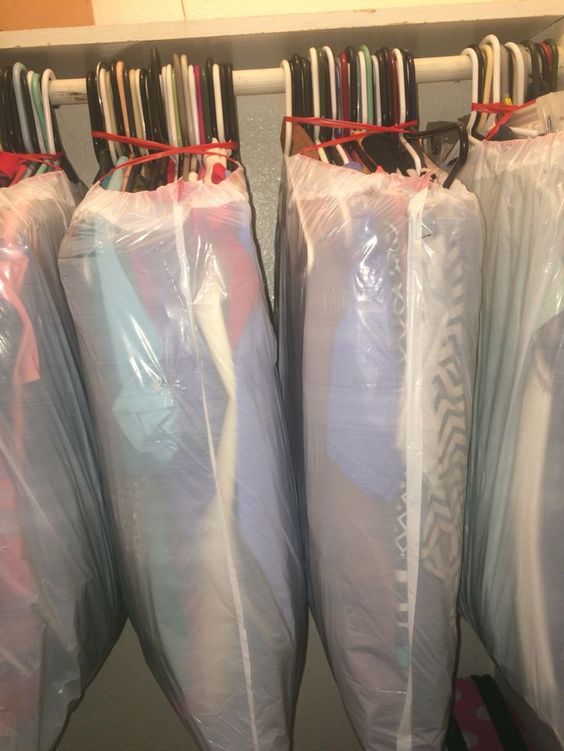 Don't forget to:
• Check your school's website before shopping for appliances, since every university will have a different list of restrictions on what you can bring.  You'll also want to discuss items that you might want to share with your roommate—like a mini-fridge, coffee maker or microwave—to save space. Don't worry–our handy college checklist has all of the dorm room essentials you'll need, from bedding and bath to cleaning supplies!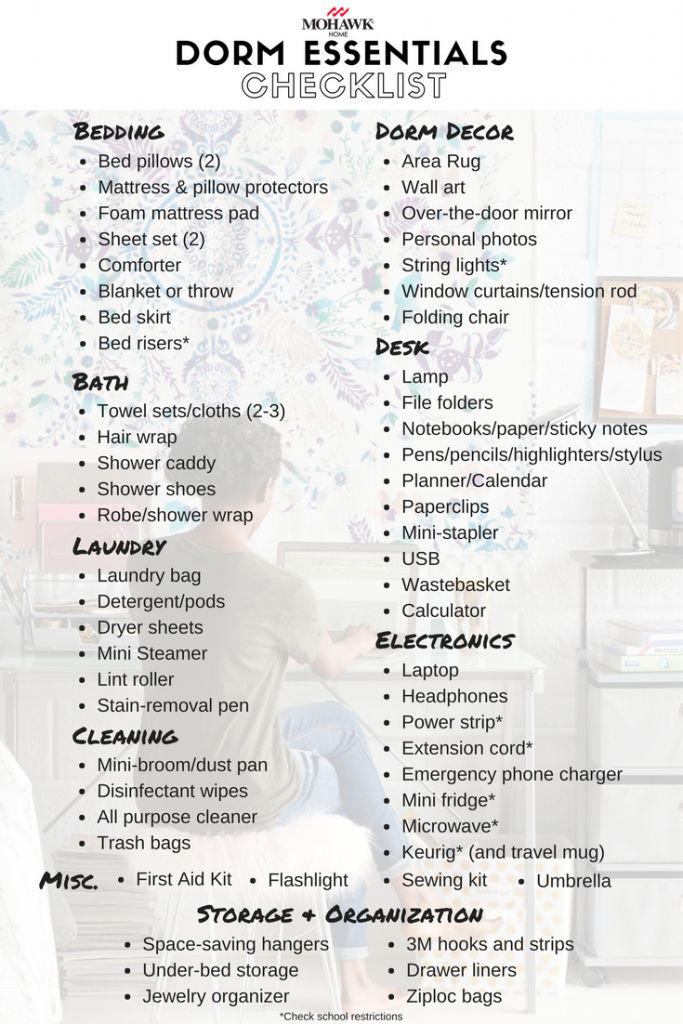 • Bring a first aid kit. This is often completely overlooked during the packing process, but it will be priceless when you're feeling under the weather right before midterms. Be sure your kit includes: bandages, antibiotic ointment, alcohol wipes, thermometer, pain relievers (acetaminophen and ibuprofen), eye drops, lip balm, tweezers, nail clippers, sunscreen, after sun lotion, bug repellent, Pepto-Bismol (or other stomach relievers), saline nasal spray, allergy medication, cold/cough medication, cough drops, ice pack, and herbal tea and Vitamin C.
Tip: Include in the first aid kit a copy of your insurance card and immunization records.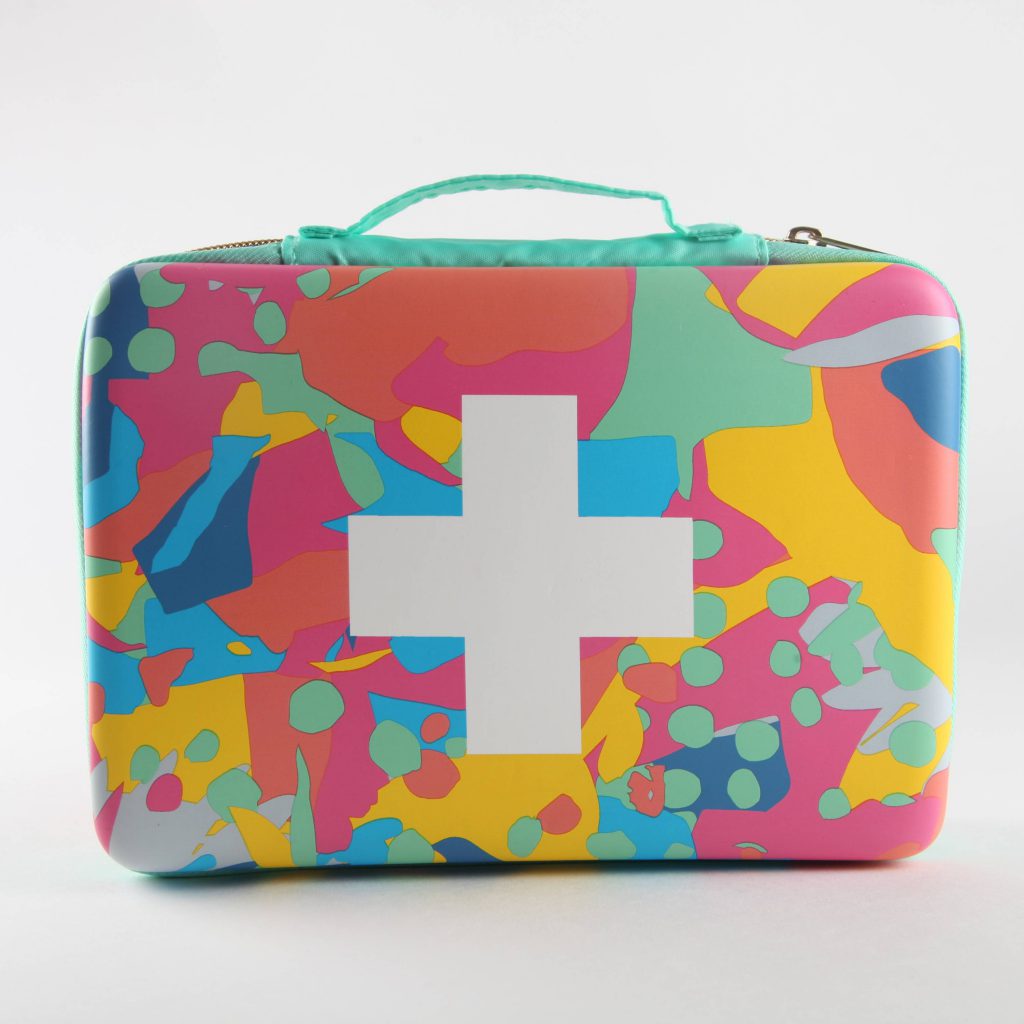 • Take pictures of your room, you and your roommate, you with your family, etc. on move in day. It might not seem like it now, but the day will fly by and you'll want to look back and remember the people who were there with you, what you looked like, and how you felt.
This is only the beginning of your college adventure—take a deep breath and soak it all in!  Wishing you a stress-free move-in day and an outstanding semester!