Stargazing parties are all the rage this summer and are a fun and fresh way to get outdoors! You can camp out and play 'astronomer' for a few hours, enjoy glow-in-the-dark games, and for the grand finale, use a projector and a white sheet to screen a movie from your own backyard. Whether you choose to invite neighbors and friends to join in the fun or keep it simple with just your crew, these out-of-this-world stargazing party ideas will ensure that everyone has a blast!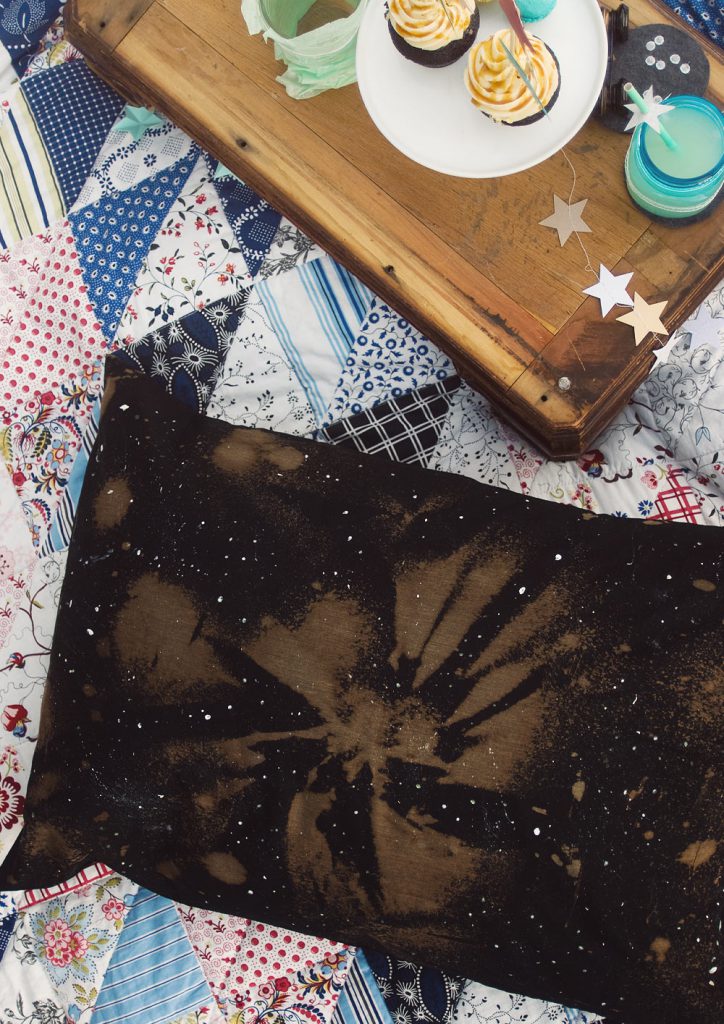 Source: Frog Prince Paperie
Get Cozy
First things first! Throw down a soft area rug, a few fluffy pillows and cozy blankets for when the air gets cooler after sunset. A rug will provide a thick barrier between you and the itchy-grass, and it's also large enough for 3-4 people to sit on comfortably. (We love these area rug styles from our Prismatic collection!)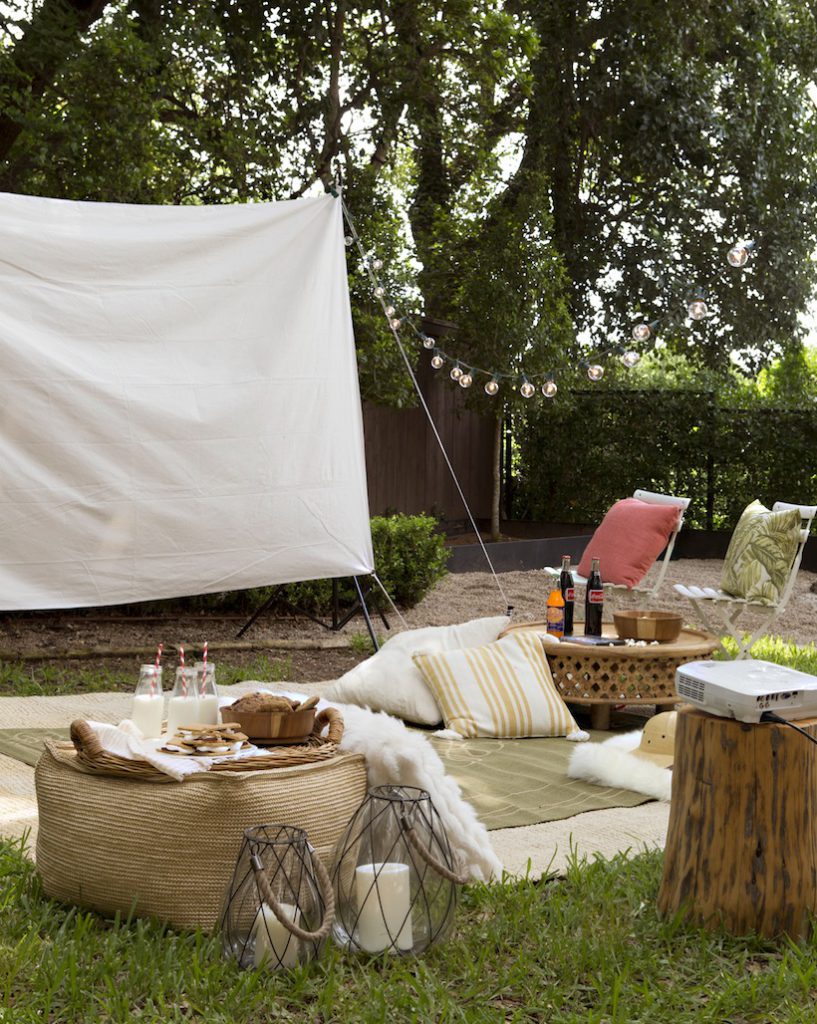 Source: Camille Styles
Select Your Snacks
What's a great party without yummy snacks? Set up a snack bar for your guests to mingle and munch the night away! You can keep it simple or dress it up nicely with DIY signage and festive decoration.
A few of our favorite snack ideas include:
S'mores Station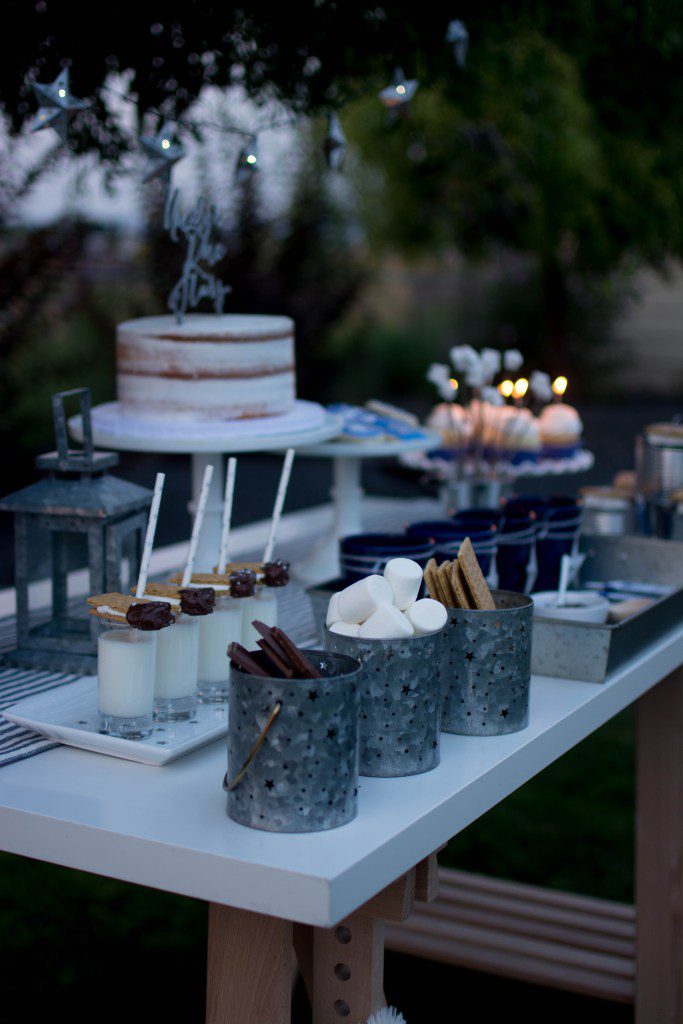 Source: Twinkle Twinkle Little Party
Star-Shaped Peanut Butter and Jelly Sandwiches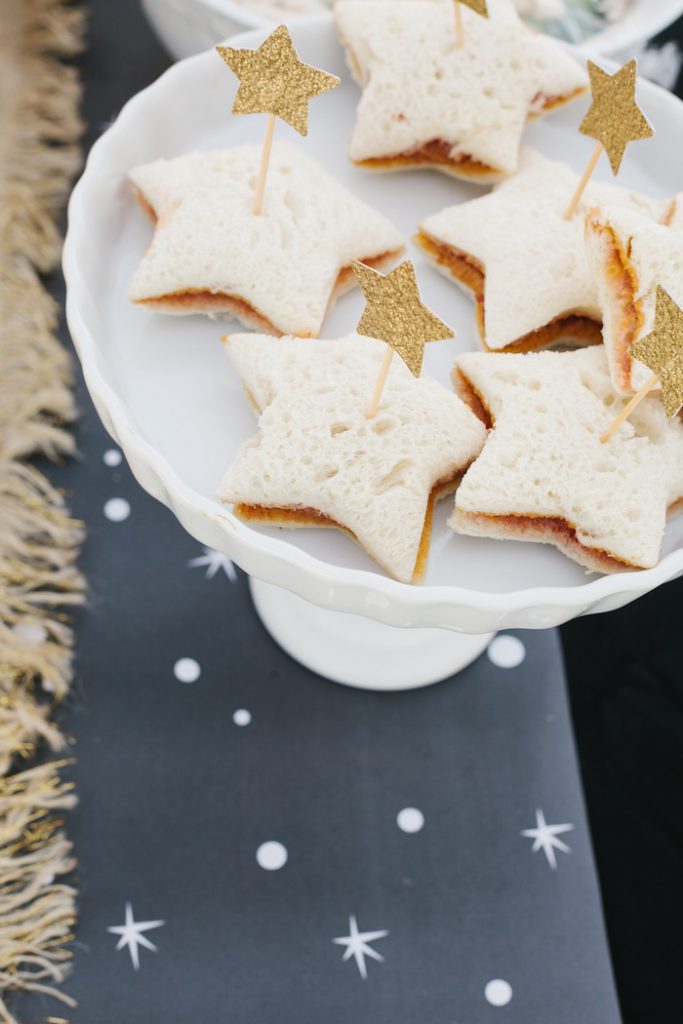 Source: Kara's Party Ideas
Galaxy Cookies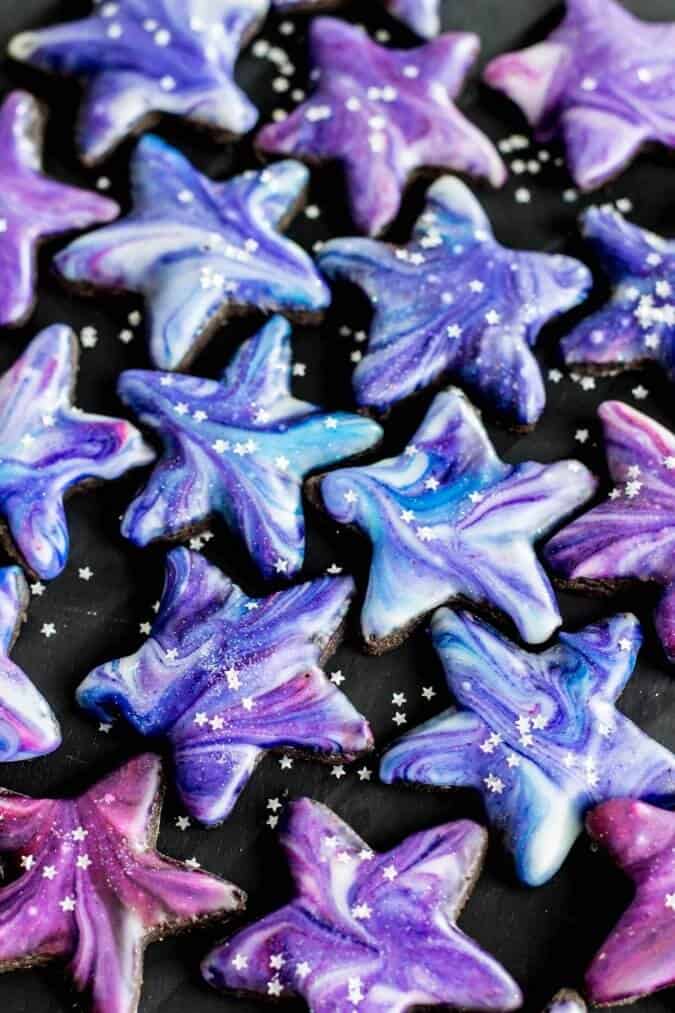 Source: Sugar Spun Run
Select Your Crafts
Create your own telescope. This will really add to the stargazing experience and your kids will love feeling like a real astronomer! The steps are simple and will allow you to focus in on certain stars and constellations without being overwhelmed by the entire night sky.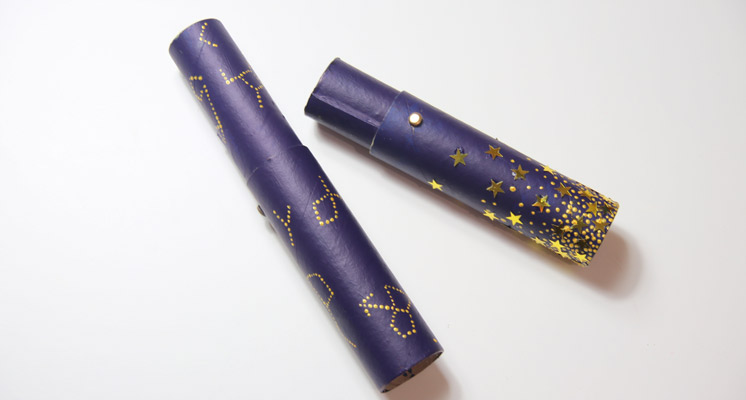 Source: Hobby Craft
Weather not cooperating? Don't let summer showers ruin your fun! Bring the stargazing party inside with this stellar DIY project – a glow-in-the-dark universe jar. So cool!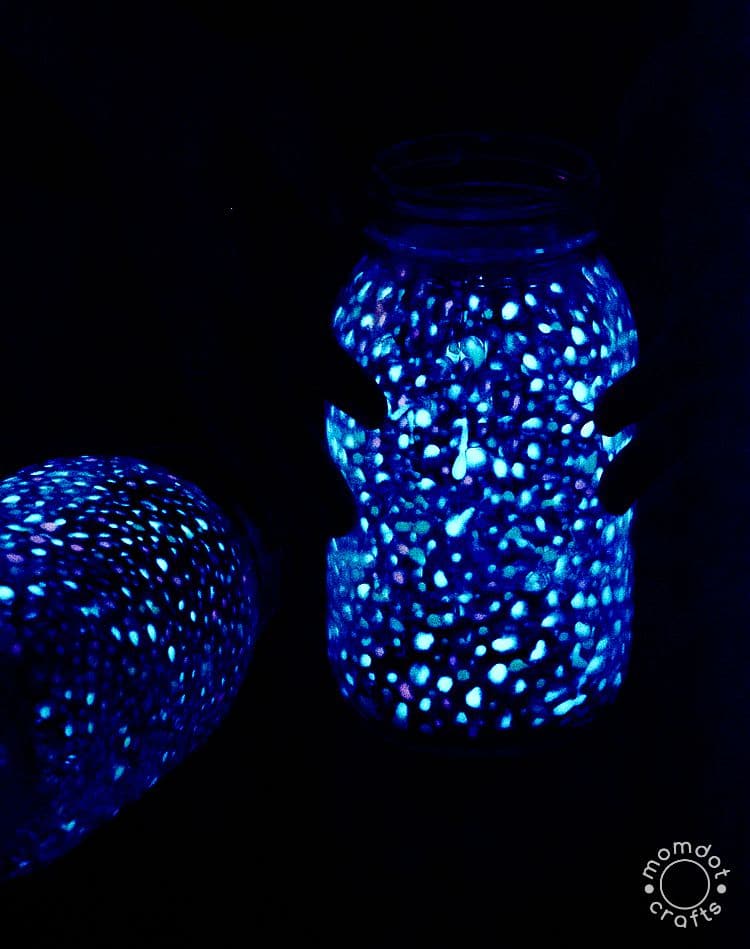 Source: Mom Dot
Even after the party is over, your little stargazer can still enjoy feeling like an astronaut with these space themed area rugs from Mohawk Home!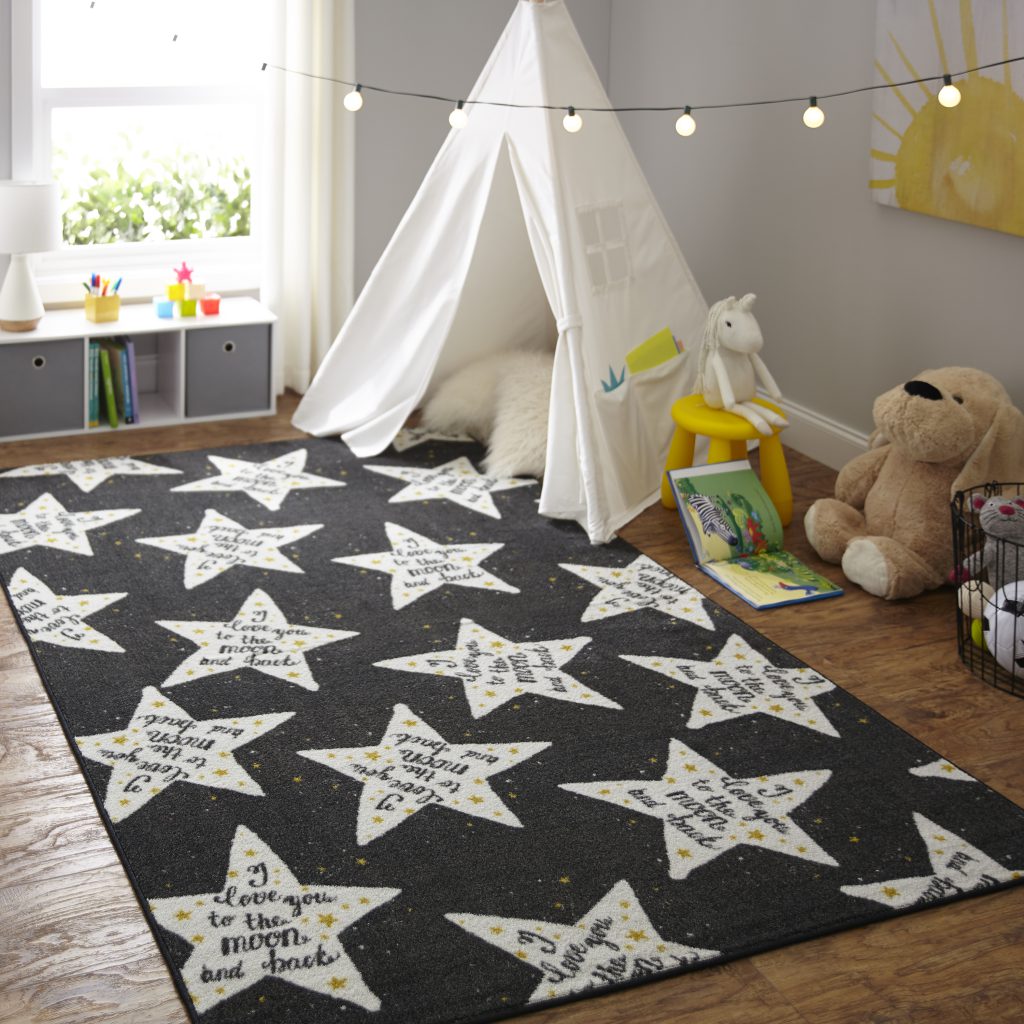 SHOP: Mohawk Home 'To the Moon' Rug