Follow my blog with BloglovinFeaturing some of the most popular modern area rugs sold online, Mohawk Home's Strata collection is filled with bright, bold patterns and contemporary styles to compliment nearly any space. These transitional rugs are brilliantly colored and will add the perfect amount of personality to your home, bringing out the interior decorator in you!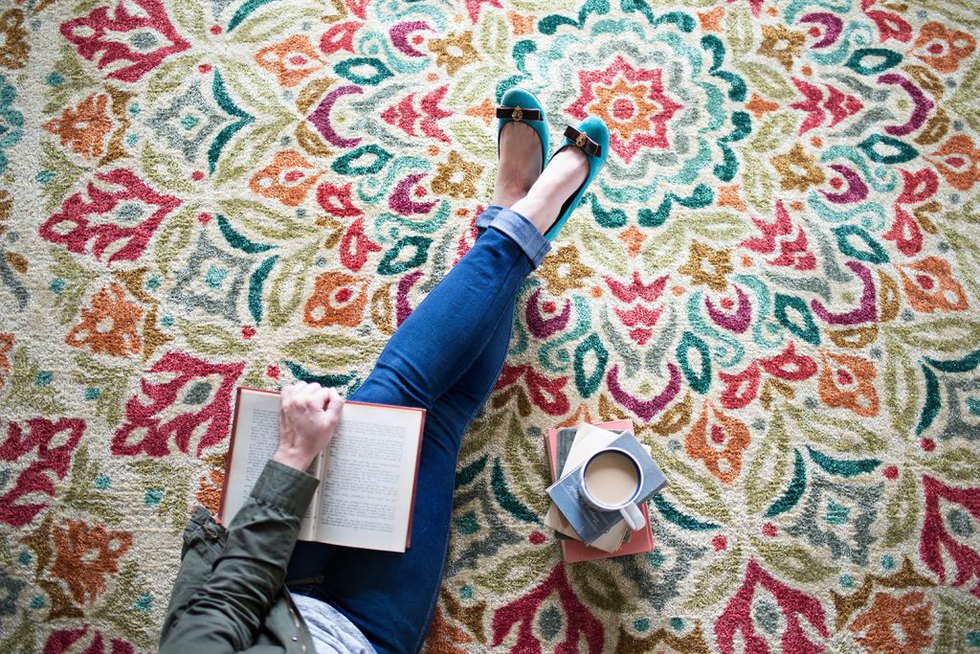 Before making any area rug purchase, it's important to consider your lifestyle and where the rug will be used. Do you have children or pets or both? Will you be placing the rug in your living room, bedroom, or another area with heavy foot traffic? Because some area rug constructions are sturdier than others, Mohawk Home encourages customers to consider all of these factors before making your final decision.
Not only are the modern area rugs in the Strata collection stylish, but they are ideal for high traffic areas, are stain resistant and easy to clean, too. Here's what our customers are saying about these beloved styles:
Delerus Multi Colored Area Rug
"Very pleased with this rug. It is a fun color splash that goes with any modern or eclectic, boho decor."
–Linda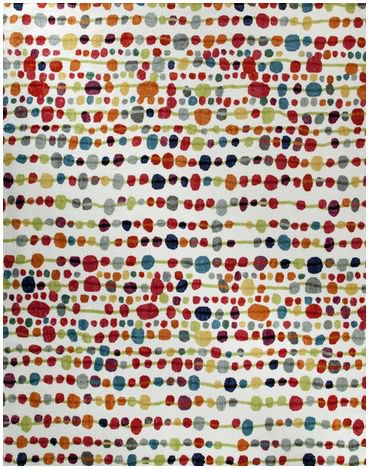 Eroded Color Area Rug
"Using area rugs to change up your look for different seasons is an inexpensive way to add interest. This rug has announced Spring/Summer and is cheerful and colorful. Perfect for the new season! Just added the perfect spark and feels great underfoot."
– Dee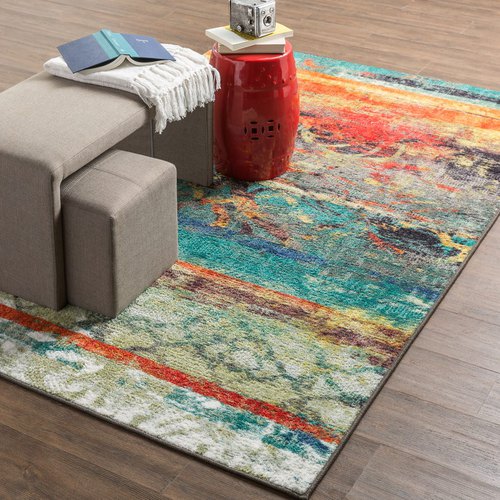 Caravan Medallion Area Rug
"I love the design of this rug! The colors are so pretty and done in warm tones. The rug is thin, but not too thin. It is soft to the touch so I feel I can let my baby down and play on the floor."
– Tara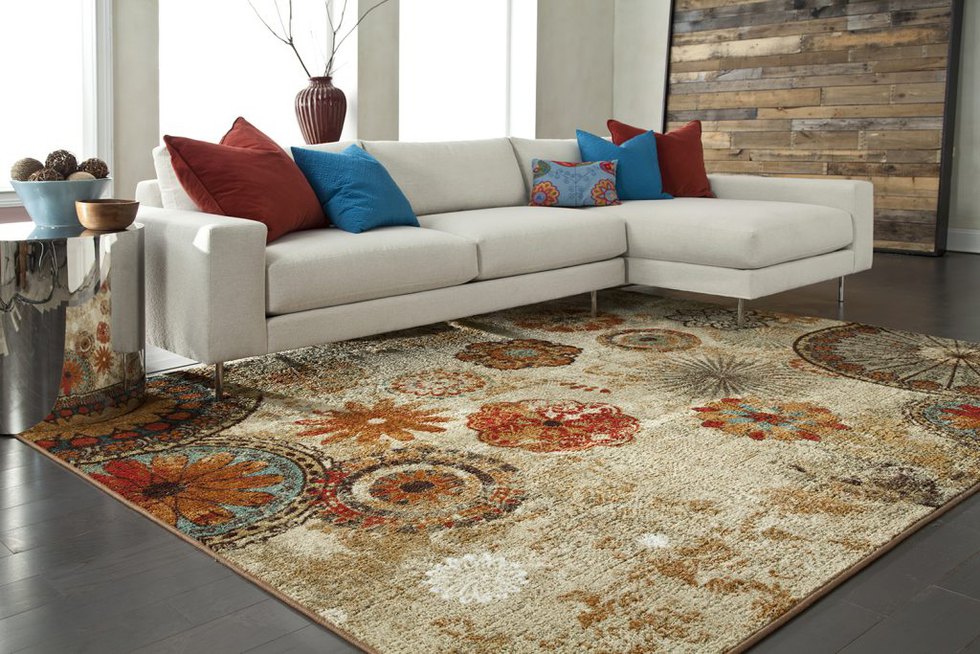 Geo Floral Pattern Area Rug
"The mix of colors are just perfect for the red linen sofa and reading chair we just purchased. The Mohawk Home area rug adds a splash of color to the area. We're so pleased!"
– Theresa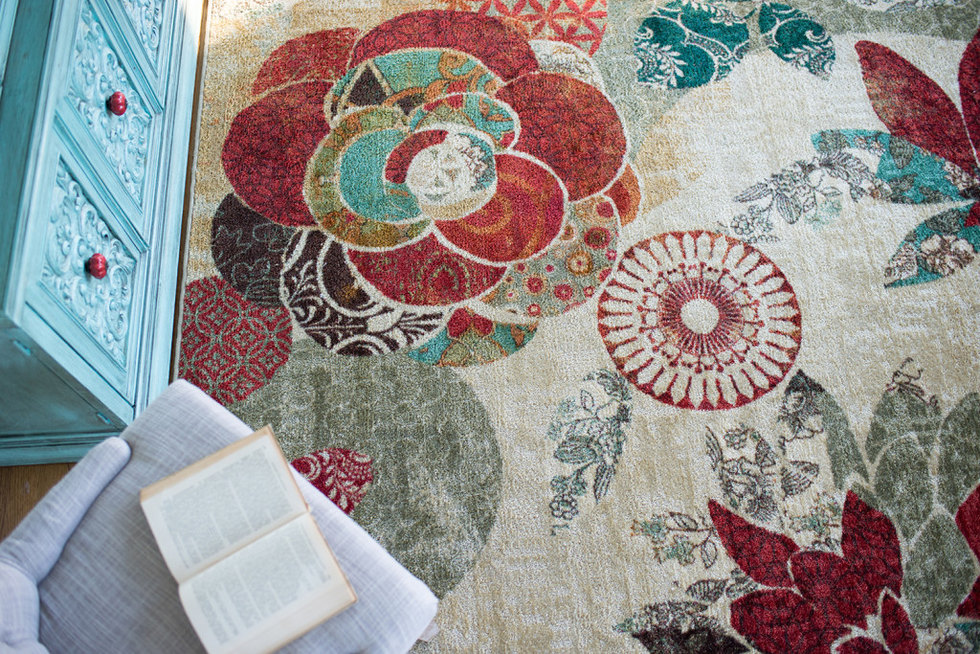 Floral Toss Area Rug
"I bought this rug to brighten up my home office, which has dark flooring and a small window. It really made a difference. Even my millennial daughter loved it – she says she's going to take it with her when she moves out."
–Sue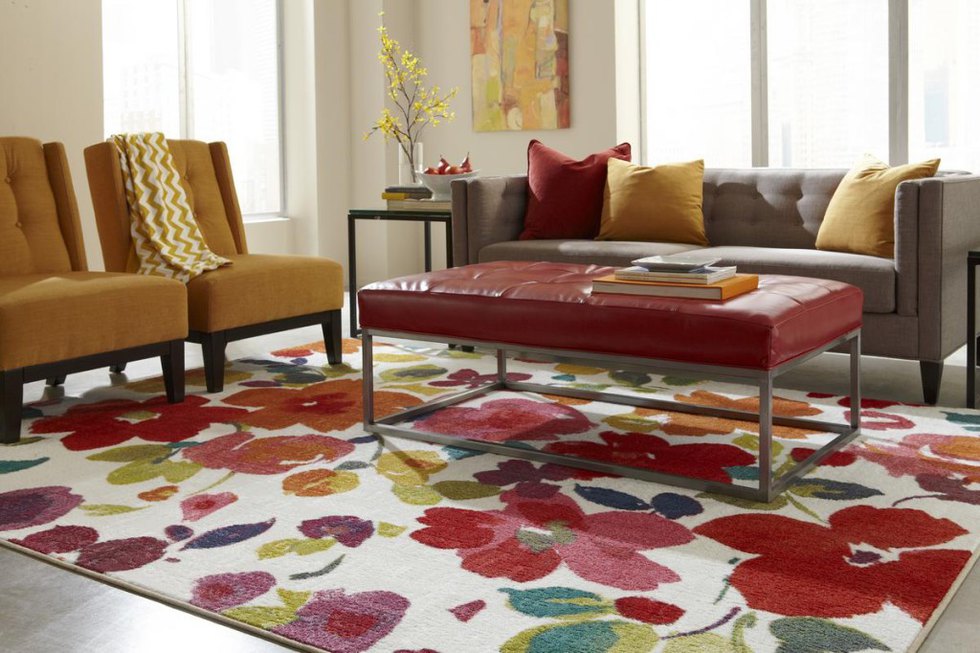 What are your favorite modern area rugs in the Strata collection from Mohawk Home?   Tell us in the comments below!