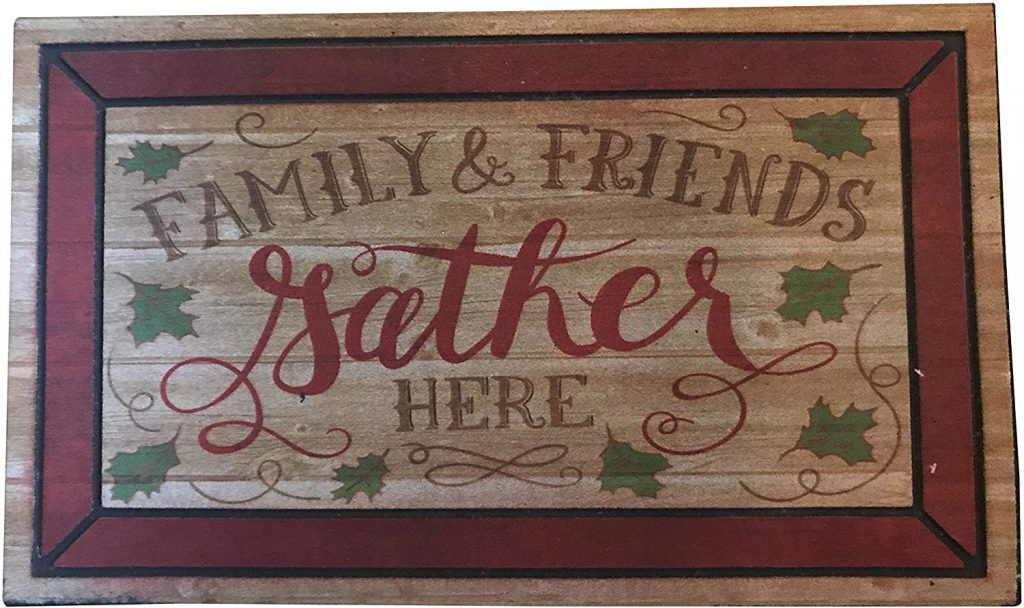 Life in a three-bedroom apartment with my husband, three kids, and a rambunctious puppy means I get a lot of house envy. As in, I'm basically really jealous of your house right now. While I enjoy so many aspects of my #apartmentliving, with my little herb garden balcony my current pride and joy, there are so many other things I miss about living in any actual house.
Like space, where everyone can retreat into their own bedrooms and not be on top of each other all the time. I miss basements and a proper entranceway, and a curved staircase with a railing where I can stuff books and toys between the pegs and then tell the kids to take their junk up to their rooms and out of my living room. I miss having a proper laundry room where I could line dry clothing instead of the hanging rack in my dining room that we have to gently tiptoe around when we sit down for a family meal. And if we had a house, I wouldn't have to share our living room with my husband's treadmill or roll up the area rug every time I lug a full watering can from my kitchen sink to the balcony.
But what I really miss about living in a house is having a proper mudroom. Right now, the entranceway to my home also functions as a mudroom, complete with vintage umbrella stand and an Ikea bench/shoe rack where the kids kick off their dirty shoes and drop their knapsacks each night. We're constantly digging through shoes looking for the match, or the puppy's leash, and I have a bag of books to donate stuffed in a corner and gathering dust. It looks like a cluttered mess and it drives me crazy, but it's the best we can do in such cramped quarters.
Instead, I dream about the mudroom I might have one day if we can ever afford to move into a house. I spend hours on Pinterest and reading shelter magazines for style ideas and then pin images for inspiration as I build my beautiful virtual home.
For those of you who are blessed with a mudroom, here are my top 10 must-have items for your fall mudroom makeover:
Cubbies – If you live with little children, you know that getting them to place anything on a hanger and then hang it up in a closet is basically asking them to fail. Make life easy for both you and them with cubbies equipped with hooks. Place name tags on each cubby for better organization and put in removable hooks that can be raised as your child grows. Store knapsacks, swim bags, soccer gear and library books in baskets and watch with pride as your children hang their coats up all by themselves.
Bench – I'm still at the teaching your children to tie their own shoelaces phase of parenthood, and it's like Cirque du Soleil in our house every morning as my kid tries to balance on one foot while I'm tying her shoes. Someone ends up sprawled out on the floor and it's usually me! Every mudroom needs a bench; it's functional furniture that your entire family will appreciate especially when the snow starts to fall. Go for a flip top for extra storage with a plush seating for added comfort.
Doormats– Since the chances of me ever having an actual rinse down station in my future mudroom is pretty slim, I'll just choose functional doormats to keep the mess contained. These eco-friendly, non-skid recycled rubber doormats from Mohawk Home are perfect for the fall season! With such a modest price point, I can buy one for each season and rotate out as the weather changes. Plus, they are easy to keep clean and can be used both indoors and outdoors. Check out these great autumn options: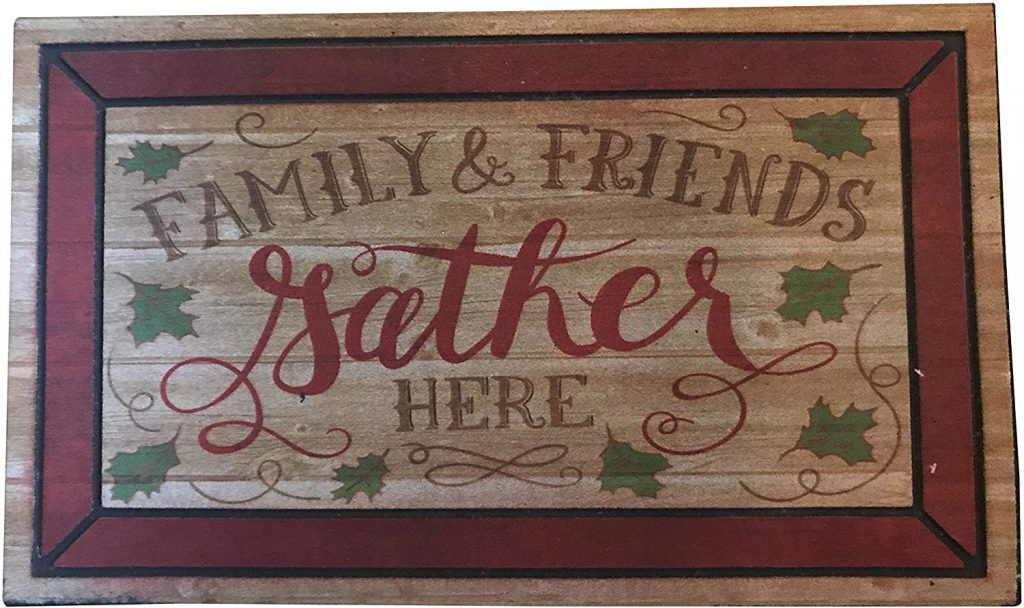 Lighting – The location of your mudroom is the prime factor to consider when deciding on lighting for the room. Don't rely on ambient lighting from doors and windows, especially since stormy days can literally hide away necessary ambient light. Opt instead for pendant or flush-mount light fixtures to illuminate your space. While so many mudrooms tend to be sterile and utilitarian in nature, use your lighting to soften the space. I love the whimsical vibe of this white feather pendant lighting from Amazon.
Umbrella stand – Growing up, we had to bring our umbrellas down to the basement where we *gasp* opened them to dry out. I always felt scared that bad luck was going to come my way every time I opened up an umbrella indoors, but my parents were more worried about the rain drops ruining their 1970's linoleum flooring. No matter how you plan on drying your umbrellas, you definitely want one spot to store them when not in use. I found my vintage umbrella stand in a flea market; it brings a lot of character to our entranceway. But there are so many modern styles of umbrella stands available, just make sure you pick one with a sturdy base!
Pet corner – Sometimes I feel like my puppy's gear is just taking over my entire home. We have her doggie bed in the living room and her food and water bowls in the kitchen, plus her night crate is next to my bed in our tiny bedroom and her toys are strewn all over the house. In my dream mudroom, I'd create a little pet corner where I can store all of her toys, food and gear, and even her crate! It's just nice to have one spot for all of her things while the soft bed we can leave in her favorite spot in the living room.
Wallpaper/Shiplap – Just because it's stormy outside, doesn't mean your mudroom can't be sunny and bright. In fact, I love the juxtaposition of rain gear and snow boots in a colorful space. Create an accent wall using peel and stick wallpaper in your favorite design and colors, and update the design and colors whenever the urge hits you! If you want something stylish but permanent, install Shiplap on the walls in whatever color reflects your personal style.
Chalk board/Message board – I love coming home and leaving our house to inspiring messages. And sure, once in a while my eldest will leave a passive aggressive message when we dock her iPad time, but knowing the last thing they read each morning is "I Love You, Buy Milk" is totally worth it.
Greenery – I love bringing the outdoors inside especially when it's a plant and not a stray animal. Add a touch of green to your door with a seasonal wreath than can be updated with each holiday season. I also love channeling the beach with a faux palm tree, it reminds me of our Florida vacations and warmer days when we have to force ourselves outside during sub-zero temperature.
Organization System with Mirror – This all in one item is perfect for when you're juggling groceries, the dog's leash, your kid's wet swim gear, the mail and your latest Amazon prime packages. Make sure your taxes refund doesn't get lost in the mix by placing all unread mail in this organization system, or hang up your puppy's leash so you can grab it and run the next time you need to take her out for a walk. Plus, that mirror will come in handy when your kids need to scrub off their chocolate milk mustaches before racing for the school bus.
Do you have a designer mudroom or a mudroom that you absolutely love? Share with us your favorite style and design tips in the comments!