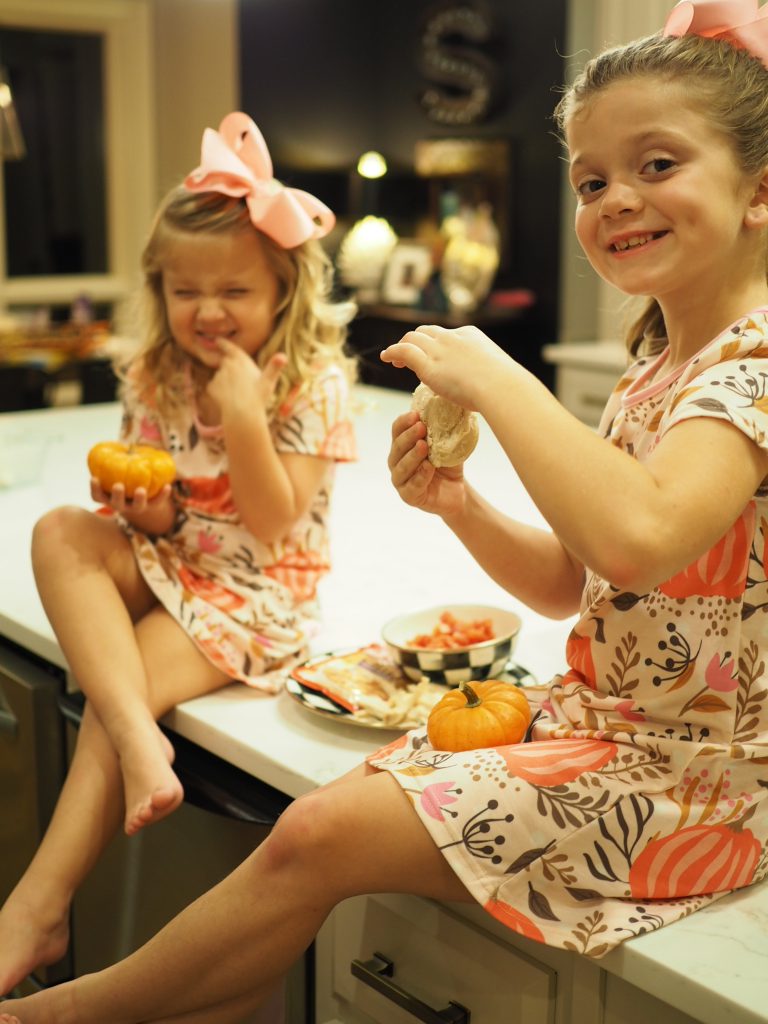 Fall is finally here, and the cool breeze in the morning is getting me in the mood for oversized sweaters and cozy evenings at home with my family. My house is decorated with fresh pumpkins and touches of autumn, and now I'm incorporating warmer recipes into my menu as well. Easy soups and chilis are a menu staple in my house this time of year and if I can leave something simmering in the crock pot while I drive the kids to various activities after school, that's even better.
To help y'all welcome fall right along with me, I'm going to share two super easy recipes that are family favorites in our home. The recipes are simple enough for a weeknight, but also festive enough to invite friends over the weekend. To add an aesthetic twist to the recipe, I will be showing off my brand-new Mohawk Home Kitchen Mat.
I'm in the kitchen more often during this time of year, especially with the holiday season gearing up. With all the standing I have to do while cooking, Mohawk Home's Kitchen Mats add both comfort for my feet and style to my space. I don't have to worry about spills as much because of the Dri-Pro technology, which lets me simply wipe away spills and messes. And we've got lots of those around here!
Now, for my favorite yummy fall food recipes…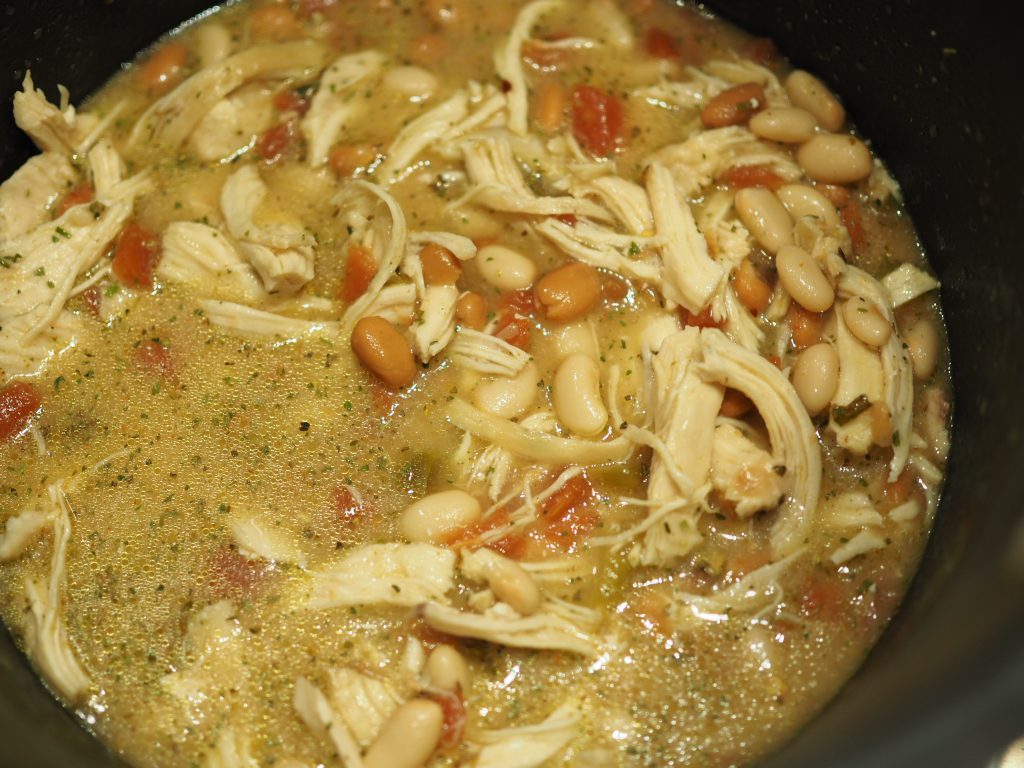 Fall Soup Recipe: Easy Chicken Chili (Serves 4-6)
1 packet of McCormick's White Chicken Chili Mix (I've tried several and this is my favorite!)
1 tablespoon of Olive Oil
1 pound of cooked boneless, skinless shredded or cubed chicken
1 cup of water
1 can of Rotel Mexican Style Tomatoes, undrained
1 15 oz. can of White Northern Beans, undrained
1 15 oz. can of Pinto Beans, undrained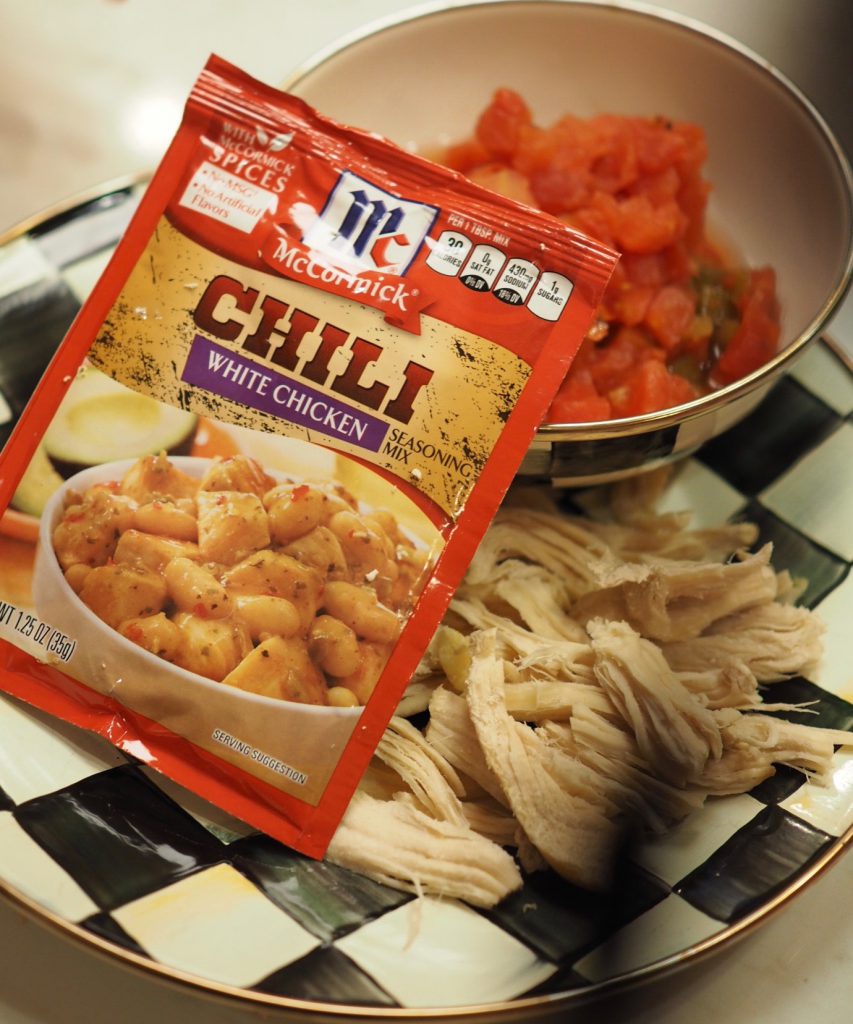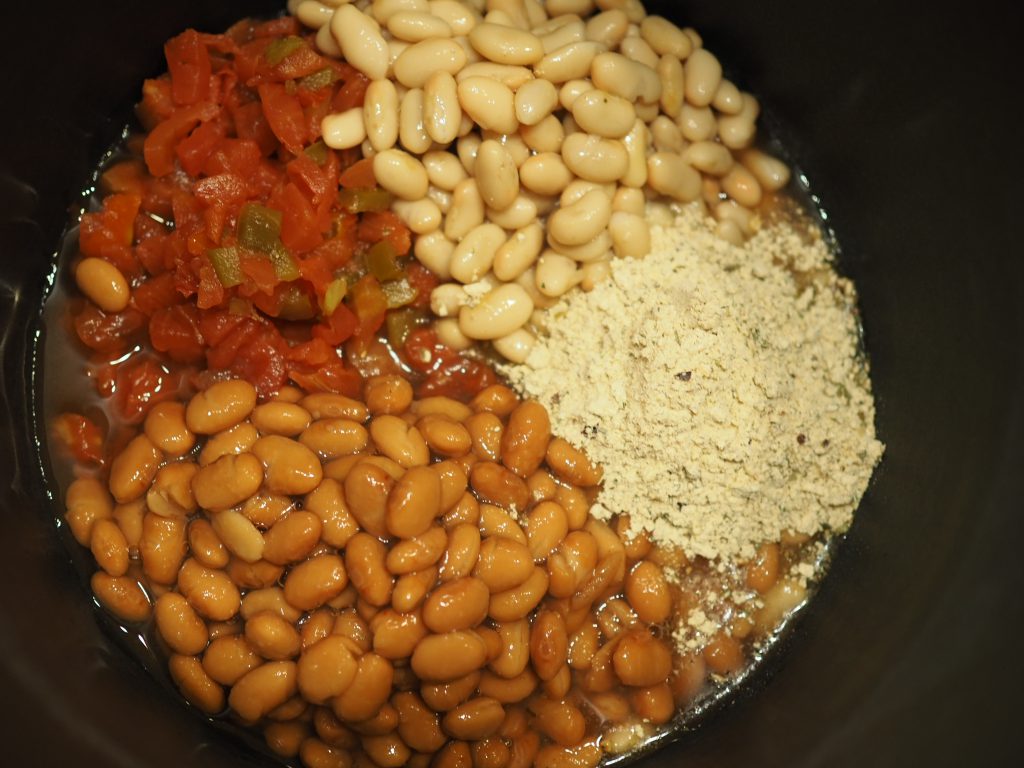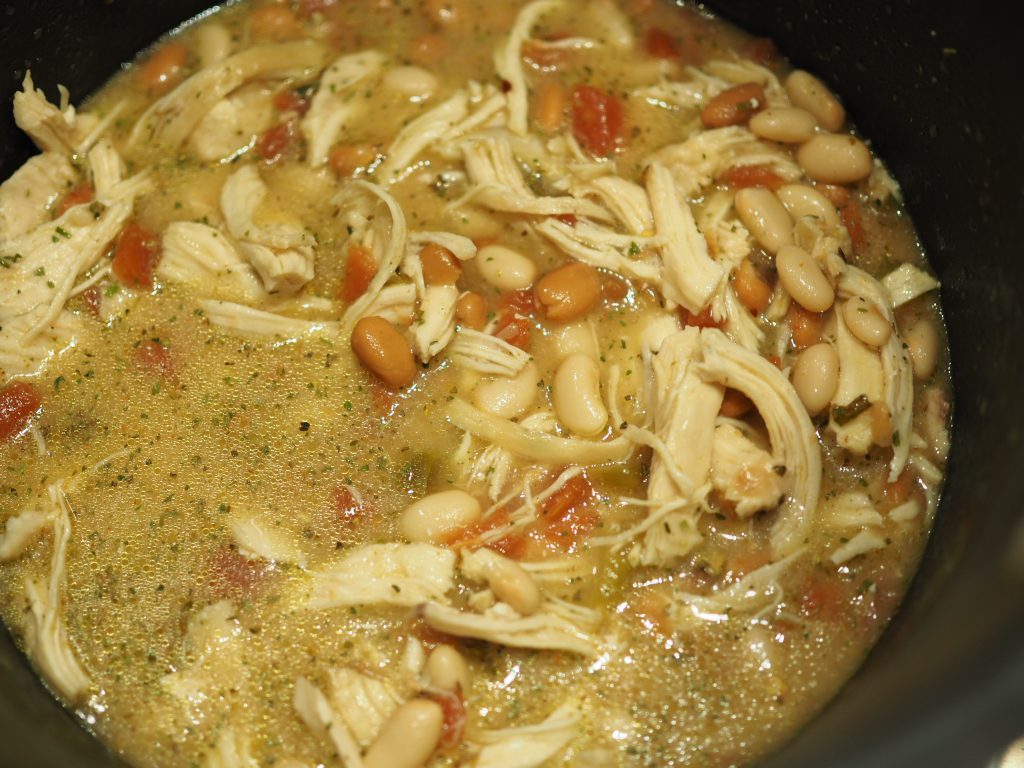 You simply throw all of the ingredients together into a pot to simmer for an hour—or you can leave simmering all day in your crock pot. I told you it was easy! At my house, I serve this with low fat sour cream, shredded cheese, and tortilla chips or crackers. Whatever your preference in added ingredients, it is sure to be flavorful and delicious!
Fall Dessert Recipe: Easy Symphony Bar Brownies
1 box of Betty Crocker Fudge Family Size Brownie Mix (The Family Size is important in this one)
2 6oz Giant Symphony Bars with Almond and Toffee Chips
¼ cup of water
2 eggs
This one requires a few steps, but they are just as easy: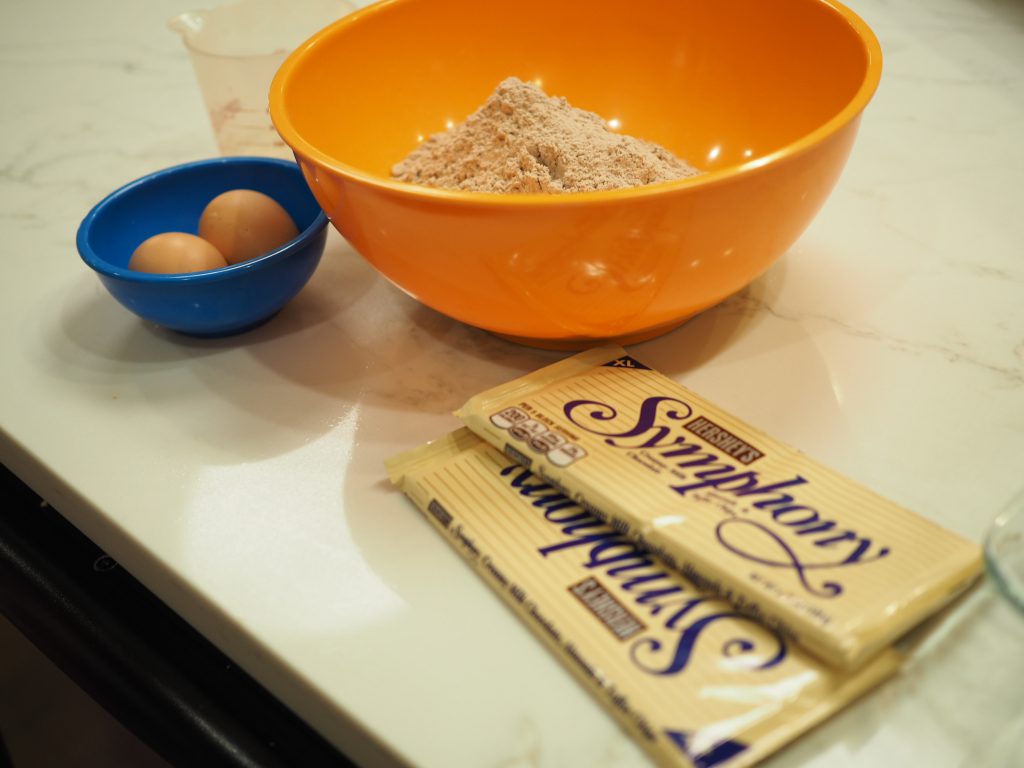 Preheat the oven to 350, grease a 13" X 9" dish, and prepare the brownie mix exactly per package instructions.
Pour half of the brownie mix into the casserole dish and then place the two whole, full-size candy bars next to each other (with maybe 1-2" in between each bar) on top of the batter.
Next, cover the bars with the remaining half of the batter. Be sure to keep the bars whole and resist the temptation to break up the bars.
Bake for 24-26 minutes per package instructions.
Once the brownies come out of the oven, immediately cut them.
Then leave them alone to cool down.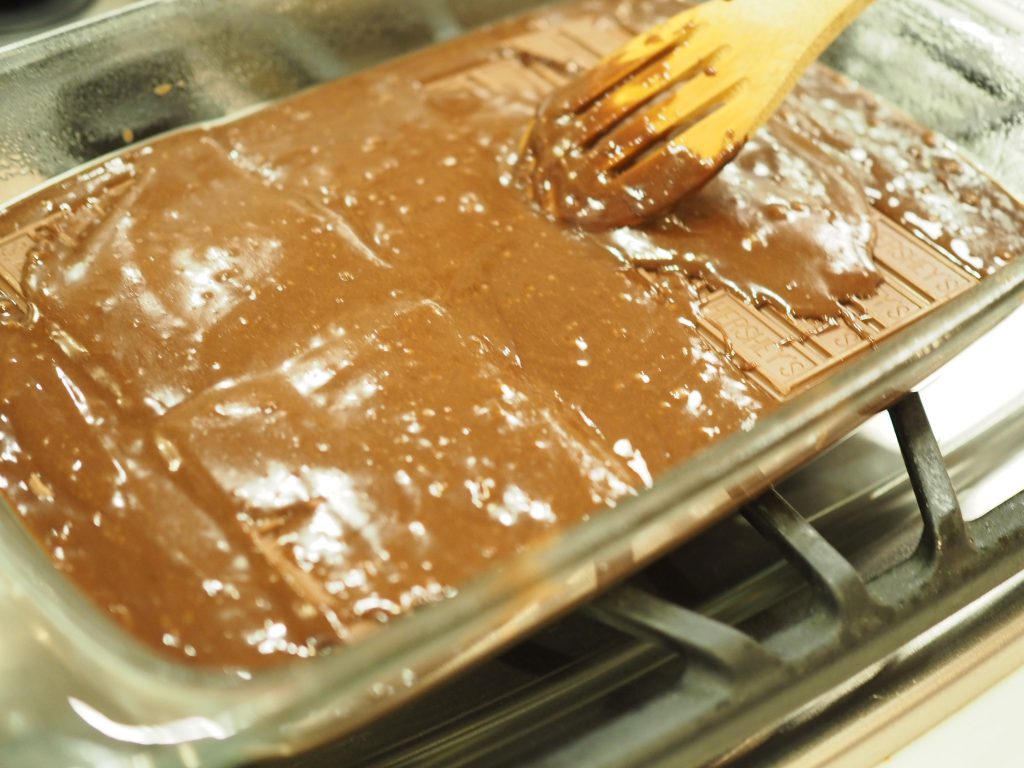 The finished product is AHHH-MAZING!!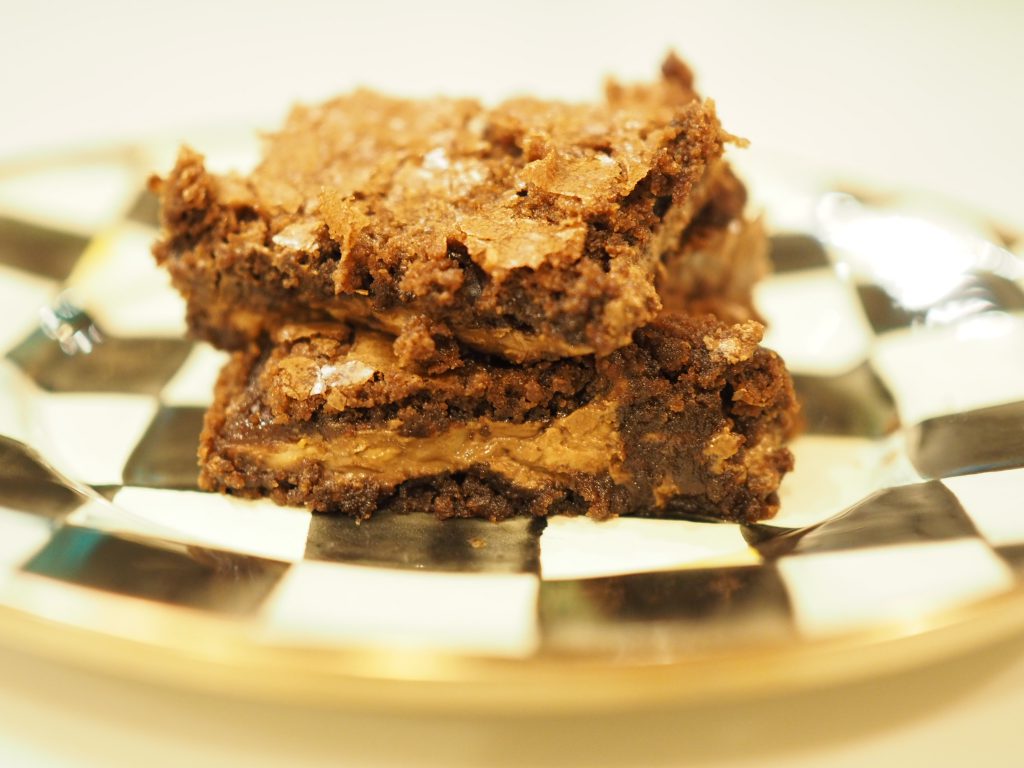 For some reason, I always have to make these brownies for dessert when serving the chicken chili. They just go together for the ultimate in fall comfort food.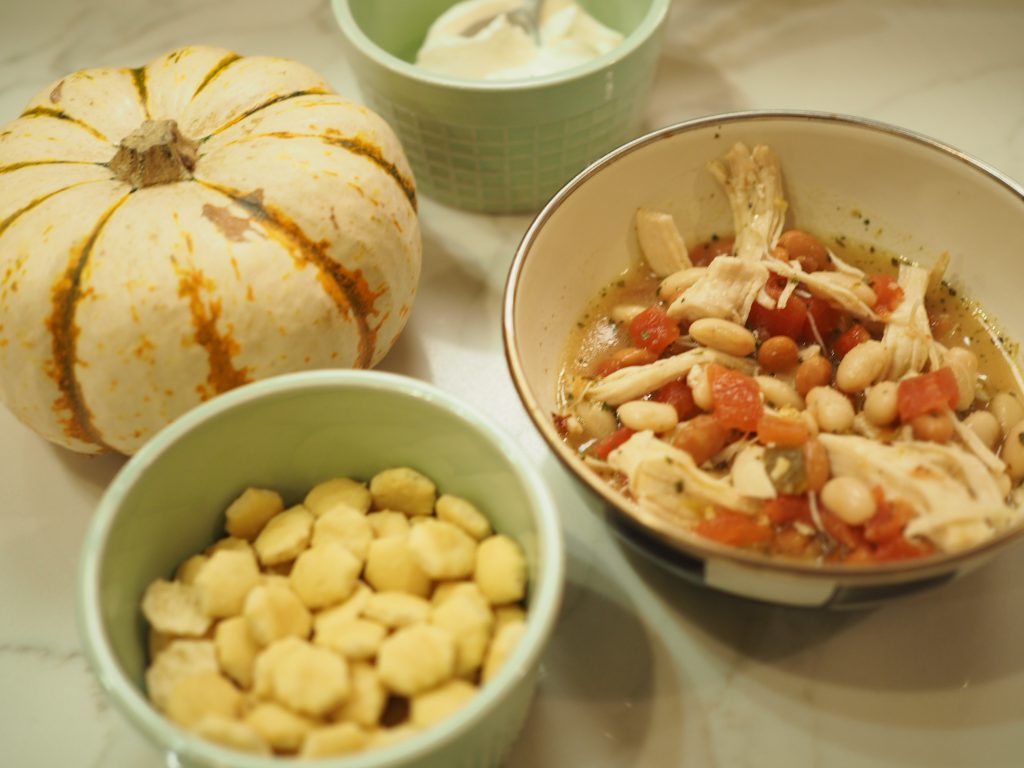 So that was a brief look at two fall home cooking recipes that you can try at home! Whether it is a hot chili soup to warm the soul or a sweet brownie to cool your palette, these delicacies are sure to satisfy hungry tummies at home. Feel free to try variations of these recipes and let us know how they went.
Share your favorite fall recipes with Mohawk Home. We can't wait to see what you're creating in your kitchen during this special season!