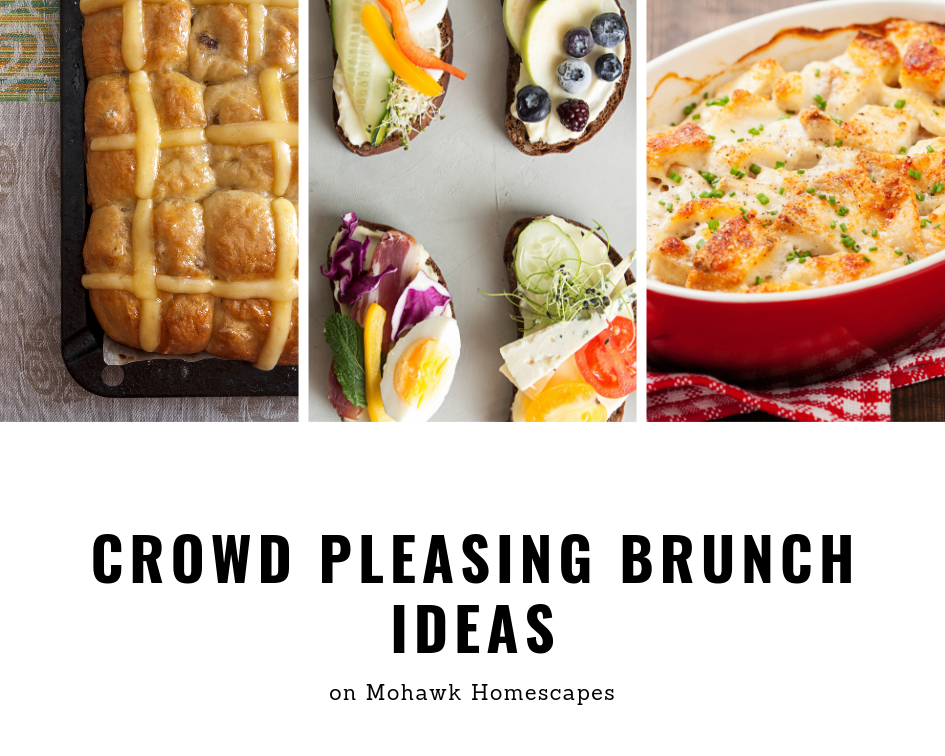 Spring has finally sprung and warmer weekends are on the horizon! Sure, brunches happen all year long but spring is when brunch season really shines. Looking at your calendar, you'll quickly notice that the next eight to twelve weekends are full of brunch celebrations. From Easter to Mother's Day and your best friend's baby shower plus your cousin's wedding shower, your dance card is full until July fourth! Chances are you won't be responsible for more than a single dish at one of these brunch events but if you're the one hosting, now's the perfect time to get organized and to start planning!
There's an art to feeding a crowd; there's so much you have to take into account. Grandma Betty has diabetes, your brother's girlfriend is gluten-free and paleo and one of your nieces has an anaphylaxis allergic reaction to peanuts. As a food allergy Mom myself, I always grill my hostess before I allow my children to touch any food on the buffet tables. Then there's making sure you have enough food to satisfy a diverse crowd of culinary palates, and if you're hosting a multi-generational event you need food that appeals to adults while also being child friendly (think milkshakes and mimosas!).
Here are just a couple of my crowd-pleasing brunch ideas that are easy to prepare, look beautiful plated and more importantly – will feed the masses!
1. Breakfast Casseroles – the beauty of a breakfast casserole is that you can include a lot of different ingredients and let your slow cooker and oven do most of the heavy lifting for you. Bonus is that breakfast casseroles can feed an army, so you never have to worry that you won't have enough. Try this easy cheesy breakfast casserole recipe; it has the makings of a perfect plate between the sausages, eggs, cheese and hash browns!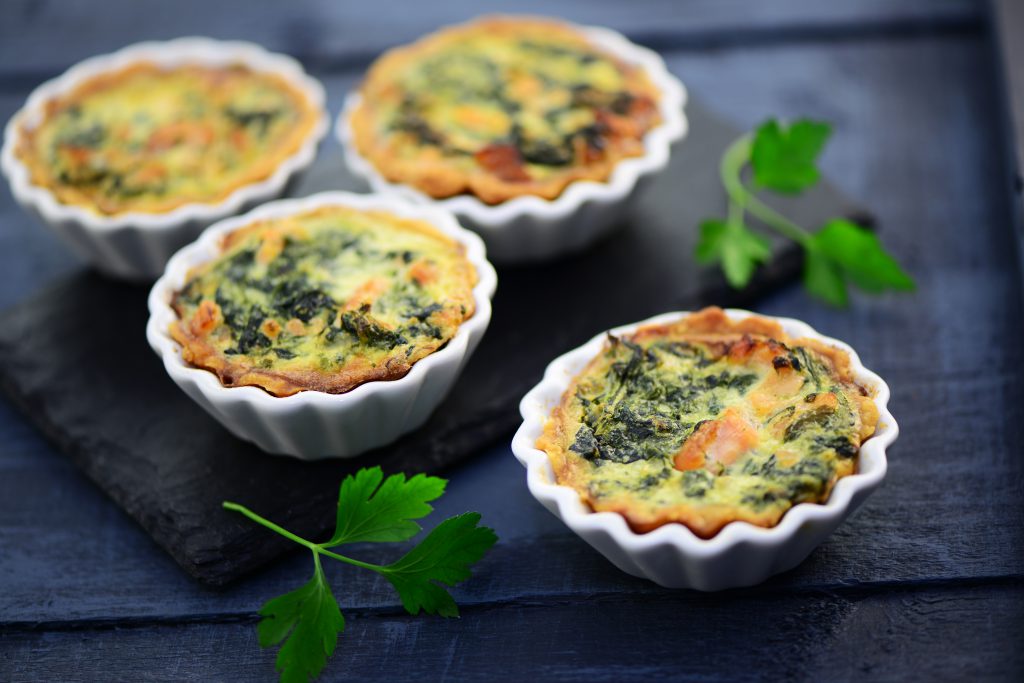 2. Quiches – there's something about brunch and quiches; they just go together like PB&J. What I love about quiches is that many of them can be prepared in advance, freeze and then reheat before your guests arrives. I like setting up a quiches table with the works: paleo quiche, vegetarian quiche, vegan quiches, and little quiche cups that are just the right size for little palates. This paleo broccoli quiche with bacon recipe is great and I highly recommend these crustless breakfast tarts with mushrooms and goat cheese. Click here for other flavors of mini quiche cups!
3. Milkshakes and Mimosas – when you're catering to a crowd for a brunch buffet, make sure you have a stocked drinks table. Appeal to kids and adults with milkshakes and mimosas! Different flavors of fruit infused waters are always a hit; try anyone of these thirst-quenching recipes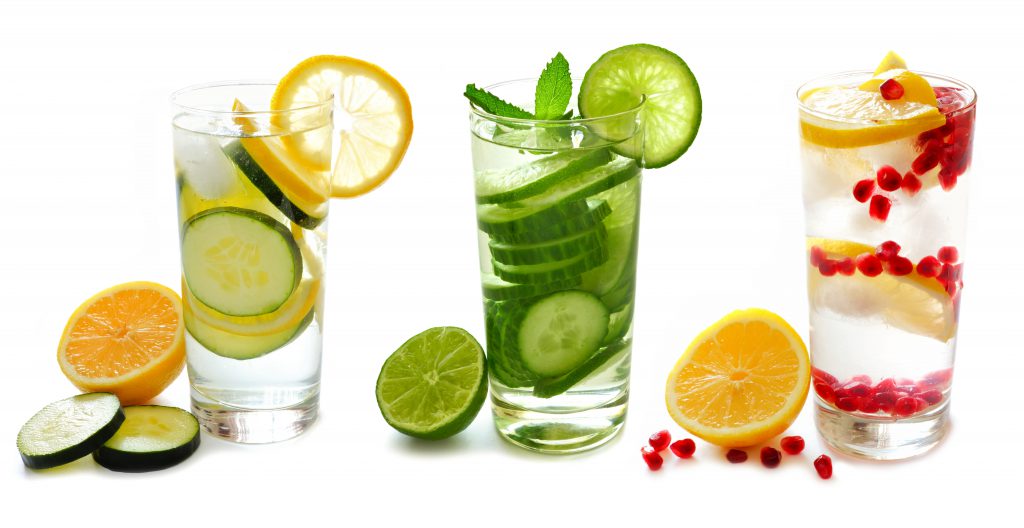 4. DIY Table – I like to give people lots of options when it comes to brunch, and that's where the DIY table comes in. You can go traditional with a make your own parfait table by setting it up with lots of different flavors of yogurts with fruit, candy and chocolate toppings. Savory make it yourself options include a make your own breakfast sandwich bar, which can be dressed up or down depending on your brunch theme. Get sophisticated with your breads and spreads, load up on exotic cheeses and dips, include a Panini press, and you have the makings of an upscale sandwich bar.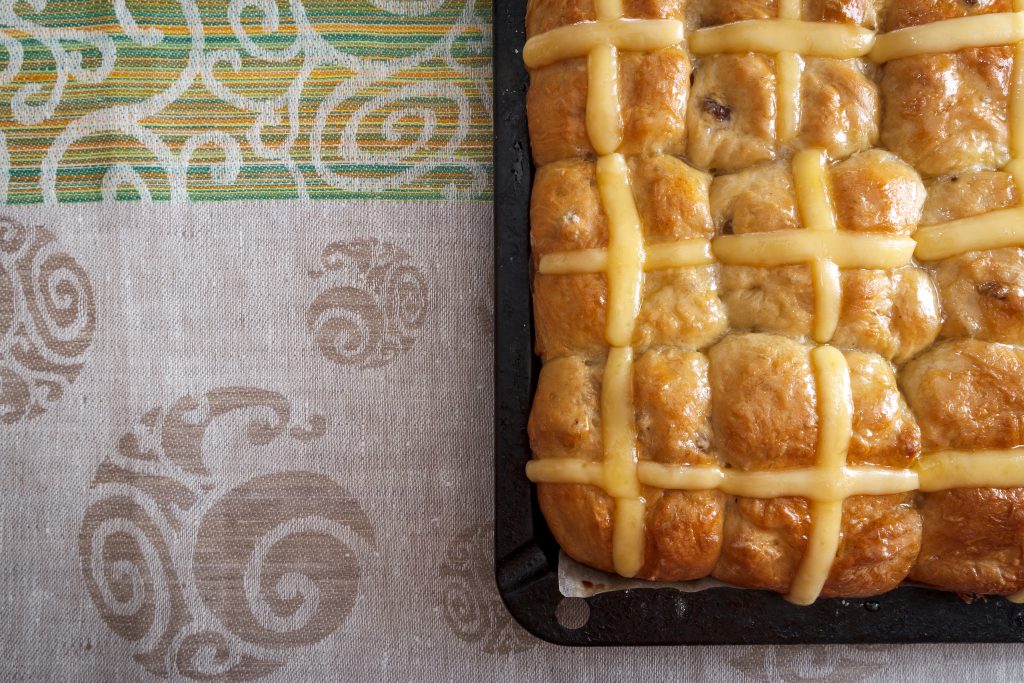 5. Sweets and Treats – Who doesn't love a dessert table, especially at a brunch buffet? From acrylic donut walls to rainbow colored cake pops, plus chocolate dipped everything (pretzel rods, strawberries, fruit slices, peeps), the dessert options are endless! But hand dipping individual strawberries isn't very feasible when you're feeding the collective sweet tooth of a big crowd. That's where sheet pans come in! Choose a variety of recipes and flavor profiles; think beyond just chocolate and vanilla. You can cut and plate individual portions from just a couple of sheet-pan cakes! Trust me, these sugar cookie cake bars are worth the calories and will satisfy all those sweet cravings.
Do you host a lot of large brunch gatherings? Share your tips and tricks with us in the comments!