Over the past several years upcycling vintage and antique pieces has emerged as an enduring trend in decor.  This "green" way of furnishing your home has led to the resurgence of the vanity — that traditional mirrored piece of our grandmother's boudior.  Whether it's repurposing a piece to use as a bathroom vanity or a refreshed free-standing vanity in bedroom spaces, they are everywhere!  Is it time to re-think your bathroom vanity or add one to your space?  How about some inspiration?
Bathroom vanities can be fashioned out of a variety of antique and vintage pieces!  That combination of old and new is an appealing way to add character to a modernized space.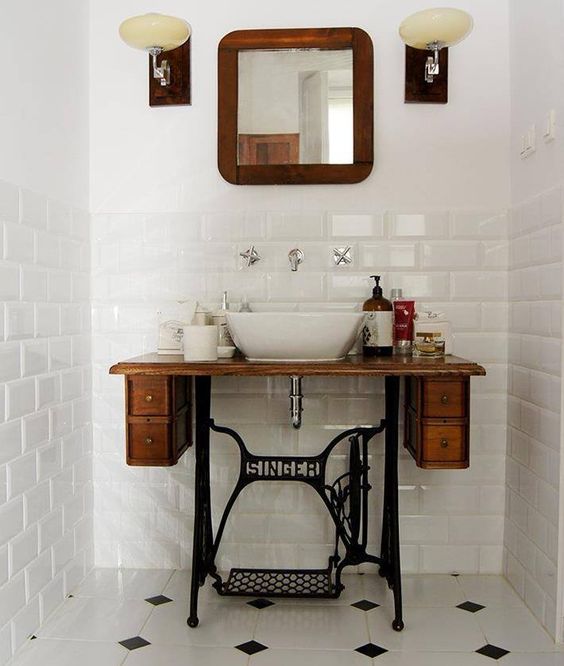 The Design Pose Blog on Bloglovin'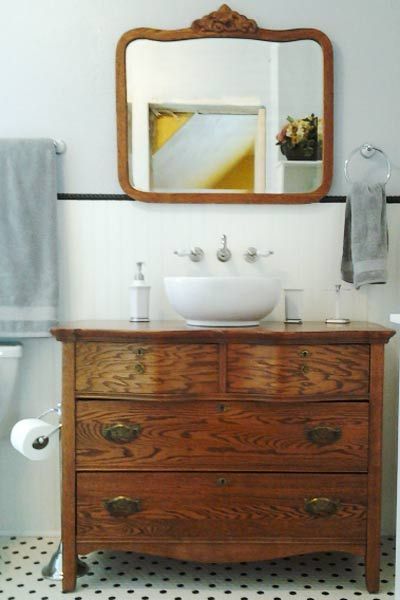 Vanities have resurfaced in the bedroom in recent years.  Maybe we all long for a nostalgic touch in our bedrooms or it's the familiar refrain "what's old is new again."  Snap up a vintage vanity at the next flea market and give it a fresh update so you have a perch for your morning routine.  Or repurpose another vintage piece?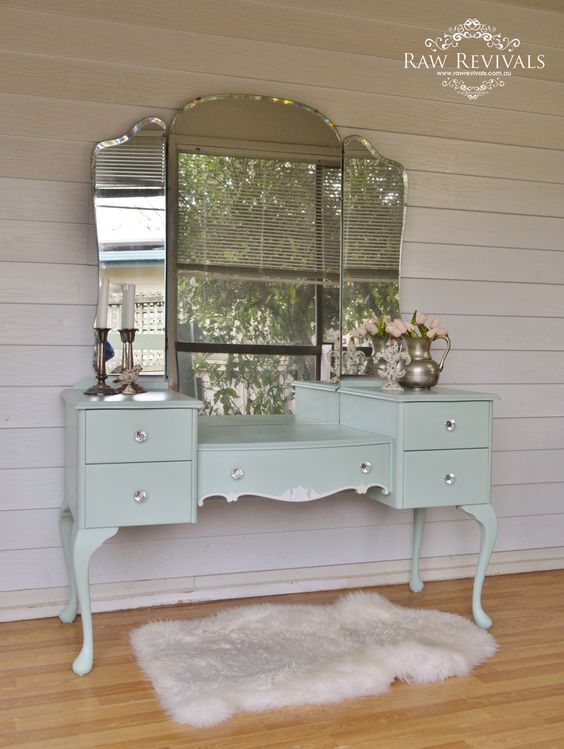 Want to go uber-glam with your vanity?  How about a skirted dressing table like this one…
Patricia McClean Interiors via The Glam Pad
Whether it's a vintage piece as your bathroom vanity or you've tucked a free-standing piece into your bedroom, be sure to corral your beauty necessities in a manner fitting your piece.
What do you think of revisiting the vanity?  Is there room in your boudoir or in your bathroom remodel to re-imagine one?
Find more home decor inspiration and DIY on my blog, Decor & More.
Save