This holiday season, 11 talented interior design bloggers decked their halls and hung their stockings over the fireplace with Mohawk Home! The second annual Mohawk Home Holiday Home blog tour, featuring an array of beautiful Mohawk Home area rugs, included everything from farmhouse festive décor to cozy holiday chic. (If you missed last year's holiday home tour, be sure to check it out!)
Each of the participating bloggers received a new Mohawk Home area rug of their choosing as the centerpiece of their holiday home décor. The results ranged from modern styles with classic winter color palettes to colorful and festive with Christmas trees festooned with pastel ornaments, complementing the colors in their area rugs.
Our holiday homes included plenty of traditional Christmas decorations; from nutcrackers and wreaths to reindeer knick-knacks, snowflake artwork and winter-themed cozy throw pillows and blankets.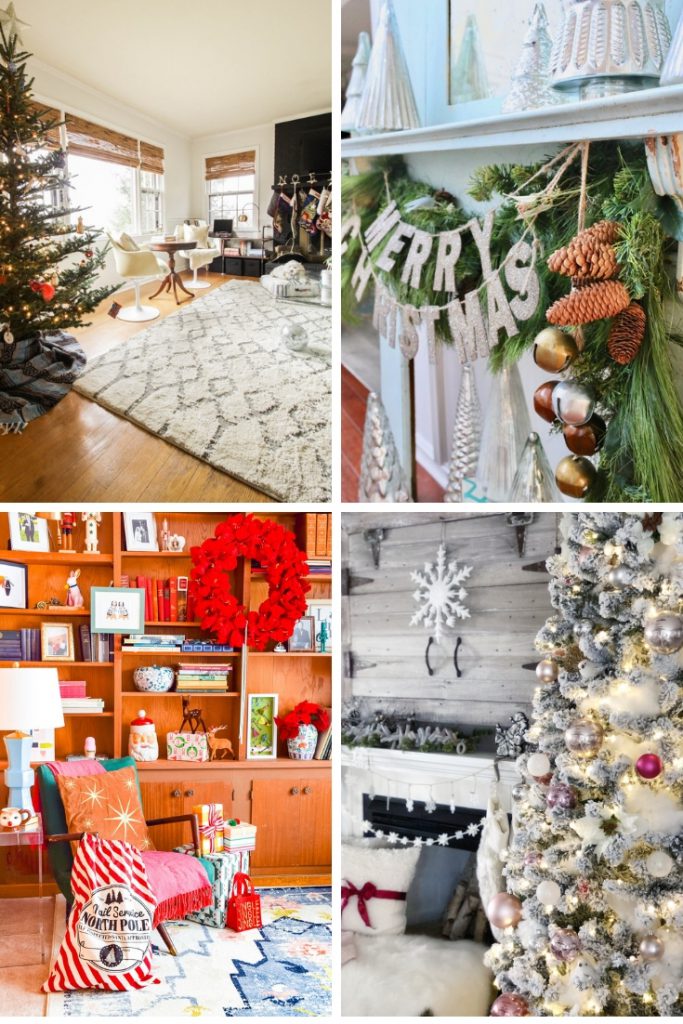 Ready to see the room scenes? Grab a mug of eggnog and kick up your feet as you scroll through the beautifully decorated holiday homes below for our 2018 Mohawk Home Holiday Home Blog Tour:
Ariel's interior décor is always colorful and fun, and her eclectic holiday office reflects her incredible creative style. The bright orange and red color palette is fresh and exciting; your eyes don't even know where to focus first as you scan the room looking from the festive poinsettia wreath to the candy stipe Santa gift bag and the Mohawk Home Jasmine area rug in cream multi collection from our Prismatic Collection. The blues, pinks and subtle orange tones that are woven throughout the area rug compliment the wood paneling beautifully!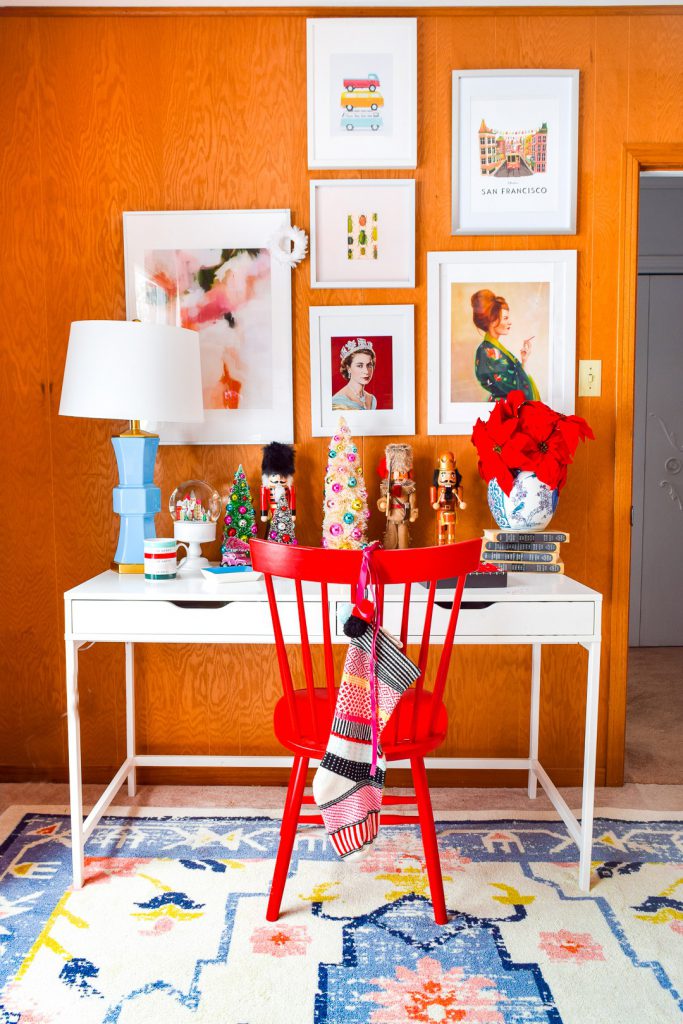 We love it when a room comes together, and Christina's area rug pick is definitely the star of the show in her holiday living room. Replacing three layered area rugs, the Mohawk Home Prismatic Kenza area rug by Under the Canopy offset geometric pattern is a unique design in a contemporary color palette. The area rug pad gives the rug that added softness underfoot, and with the addition of oversized throw pillows, it creates a warm, inviting lounging area for unwrapping presents on Christmas morning.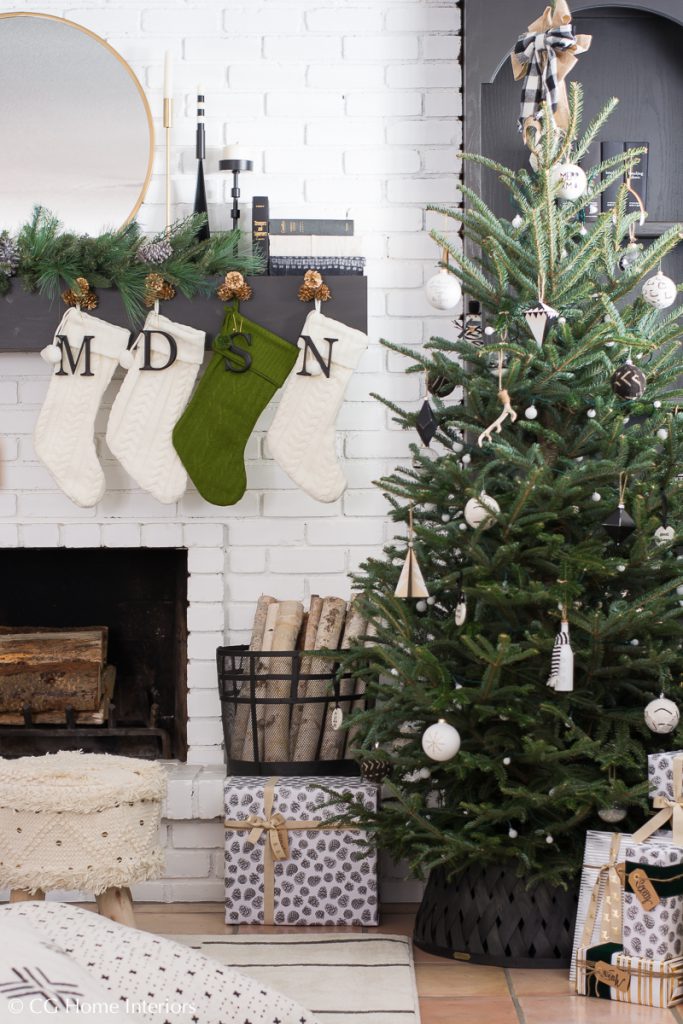 With an imminent move shortly after the New Year, most of Cassie's home is already packed and ready for the movers. But to celebrate their last Christmas in this house, Cassie pulled out all the stops with her living room holiday décor. If you look carefully, there are so many festive holiday elements sprinkled throughout the room. From the disco ball underneath the acrylic coffee table to the sheepskin and gold sequin throw pillows on the living room chairs, Cassie brings holiday sparkle to light up the room! And with the Mohawk Home Nomad Carlsbad in gray featuring a soft texture, slightly distressed looking pattern, and a warm white and gray color palette, it's the perfect centerpiece for Cassie's family hangout over the holiday season.
We are blown away by Amy's stunning blue-tiful holiday living room. Mementos and metallics play a central theme in Amy's décor, with metallic ornaments hung on the tree and scattered throughout the room. The striking blue in our Mohawk Home Berkshire Paxton area rug draws the eye immediately to the floor while adding a rich depth of color to the overall room décor. We love that Amy also chose this area rug for its stain resistance, so she can have her family gather around the fireplace over the holiday, sipping on mugs of hot cocoa and feasting on sugar cookie, without that added worry about stains.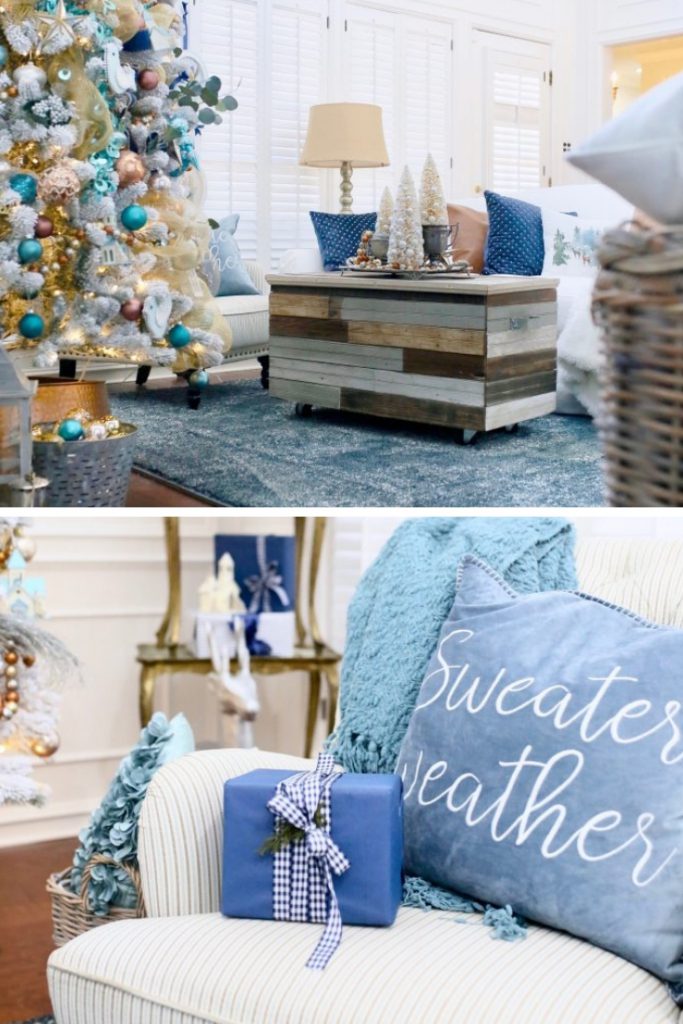 Contrasting patterns convert Kristi's bedroom into a cozy holiday space. The neutral beige and greys of the area rug pattern, inspired by a tranquil scene on the water's edge of this Mohawk Home Laguna Gaffie Area Rug, is a comfortable complement to her holiday home décor.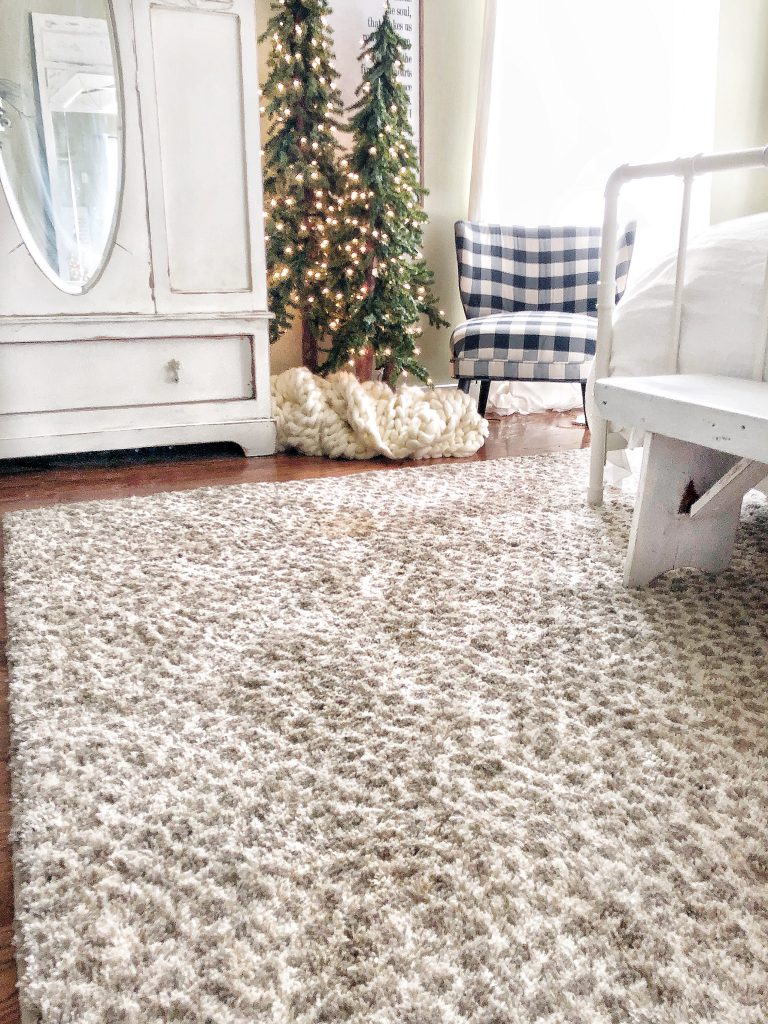 Cozy was a central theme we saw throughout our bloggers' holiday homes, and we expected nothing less from Martha, who loves creating all things cozy. The stunning pastel pops of color in this plush living room breaks through the alabaster palate, while our Mohawk Home Loft Francesca area rug in cream provides a lush texture and exquisite design that nicely offsets all that faux fur! This is definitely one holiday living room we'd love to sink our feet into.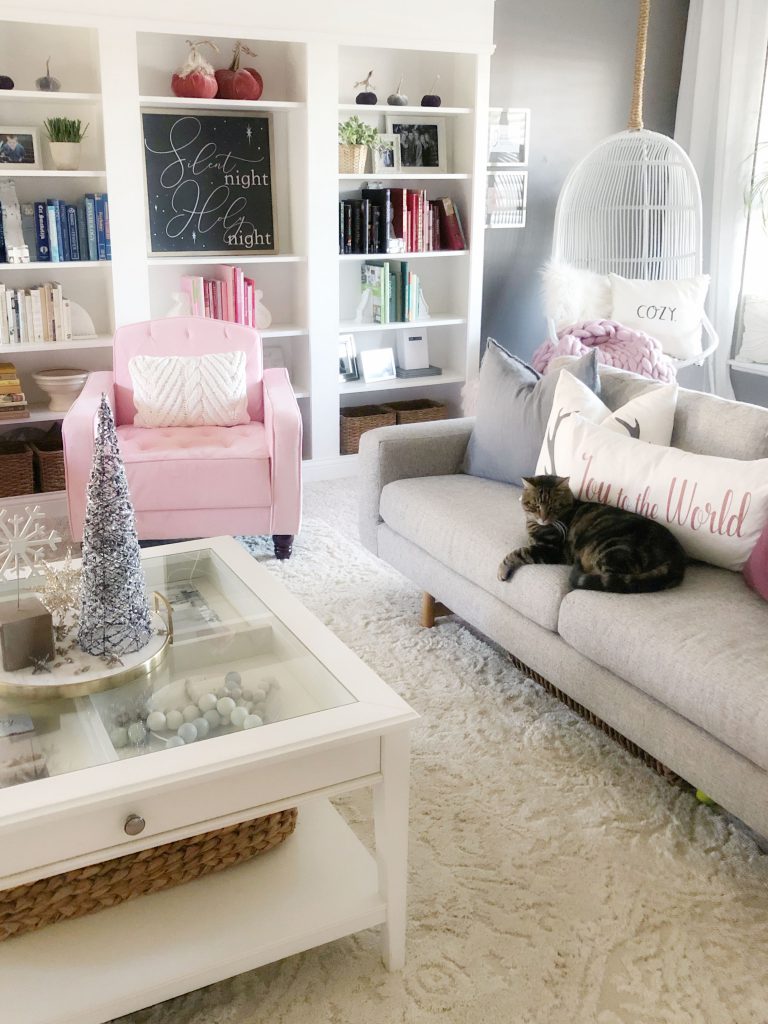 Karan's gorgeous dogs stole the show in her holiday home living room featuring our Mohawk Home Berkshire Billerica area rug in Grey, which is made from soft, eco and pet-friendly fibers! Her simple cozy holiday décor is filled with contrasting and complimenting textures and colors that create an inviting holiday space.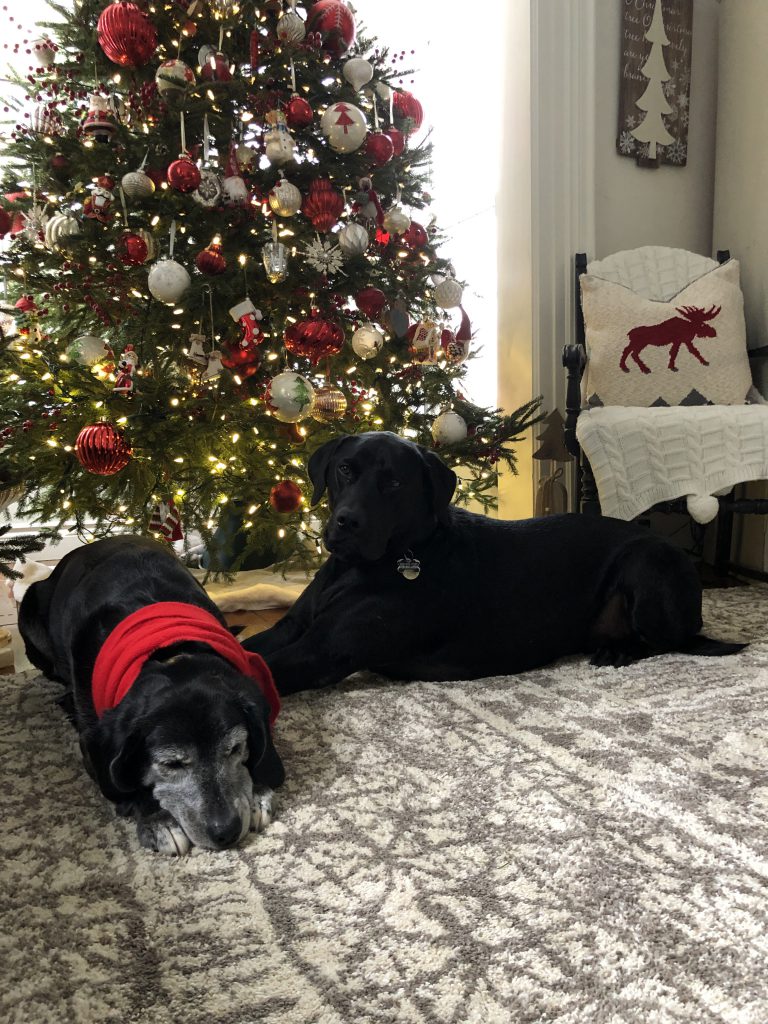 Megan's neutral holiday bedroom combines beiges and greys with plenty of earthy greenery for that festive feel. Megan's bedroom holiday décor is subtle, from the skinny Christmas tree decked in gold ornaments to the pinecone wreath over the bed. Our Under the Canopy Oslo Loft area rug in cream adds just the right amount of plushness and asymmetry to complete the look.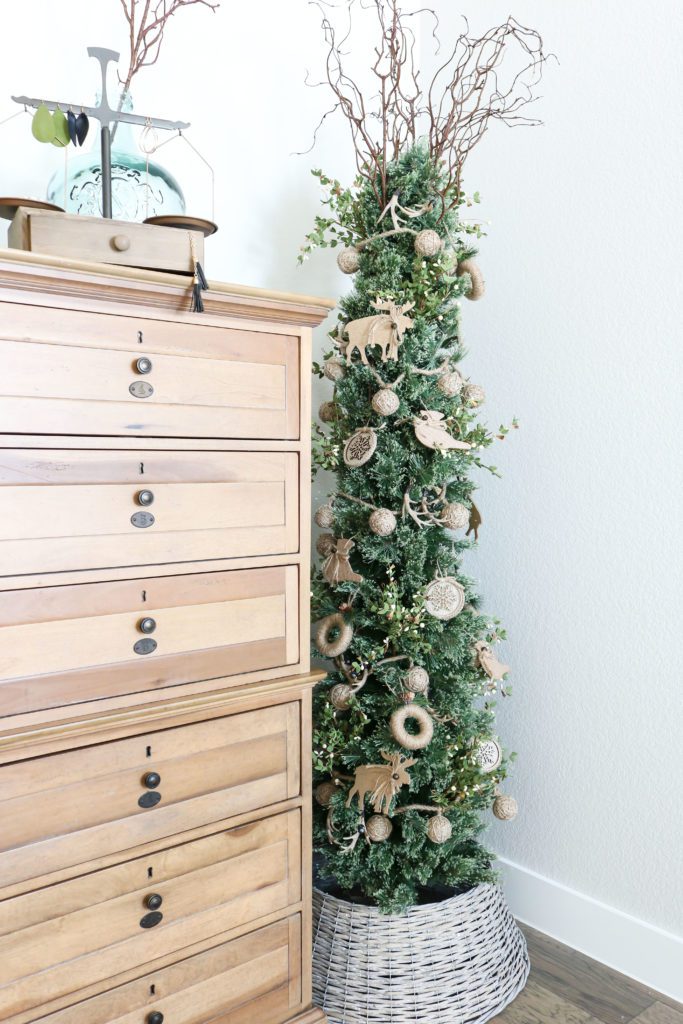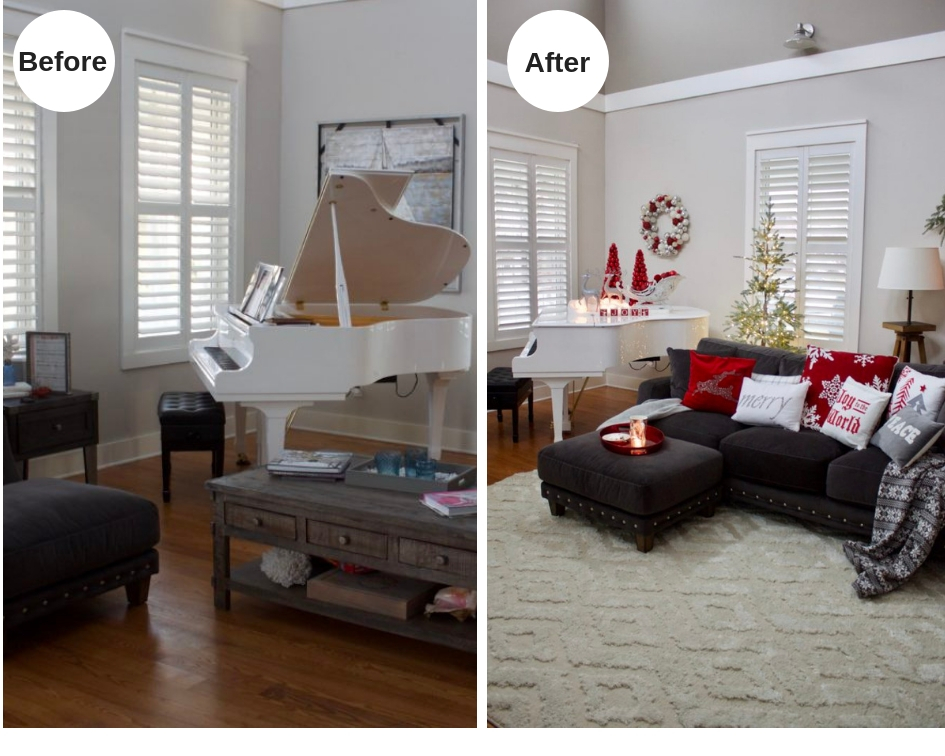 The before and after images of Rochelle's living room are incredible! She took a cold and lifeless room and infused holiday spirit, warmth, and color. We can't stop gushing over the scented holiday candles, Noel sign over the fireplace, red ornament trees on top of the white piano, and the peace grey throw pillow with a blanket. But the strategic placement of our Mohawk Home Loft Hampshire area rug in cream immediately brings that essential layer of comfort and cozy, converting Rochelle's living room into the epicenter of her holiday celebrations.
When it's snowy outside, Jill's holiday bedroom is definitely the place to be to keep cozy and warm. We love the fur blanket and throw pillows alongside the Christmas tree, and can imagine wrapping presents in bed with the lighted wreath backboard behind us! Jill selected the area rug that best contrasted with her flooring, complimenting the cream color palette of her bedding. Our Mohawk Home Heirloom Iseo Area Rug is a gorgeous Persian neutral area rug with hints of greys and golds that provided that extra element of warmth to heat up Jill's holiday décor.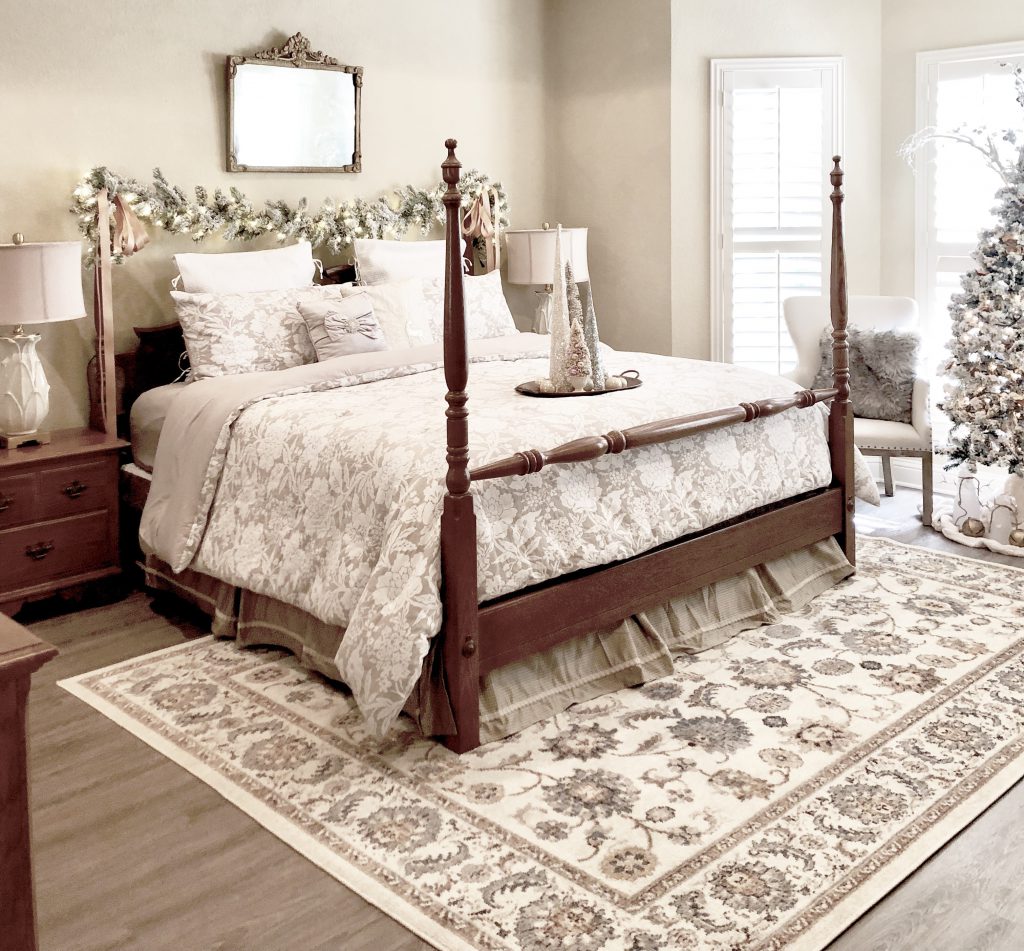 My 100 Year Old Home
Red, white, and recycled was Leslie's theme this year when designing her holiday living room. Utilizing most of the holiday décor from year's past, Leslie's classic cream color palette featured pops of red and green throughout her farmhouse style home. We love the look of our plush Mohawk Home Loft Francesca Grey area rug on top of her wood flooring and appreciate the vintage farmhouse finds including the wooden bowl filled with glossy red ornaments.
What do you think about our second annual Mohawk Home holiday home blog tour? Share with us your holiday décor inspiration in the comments!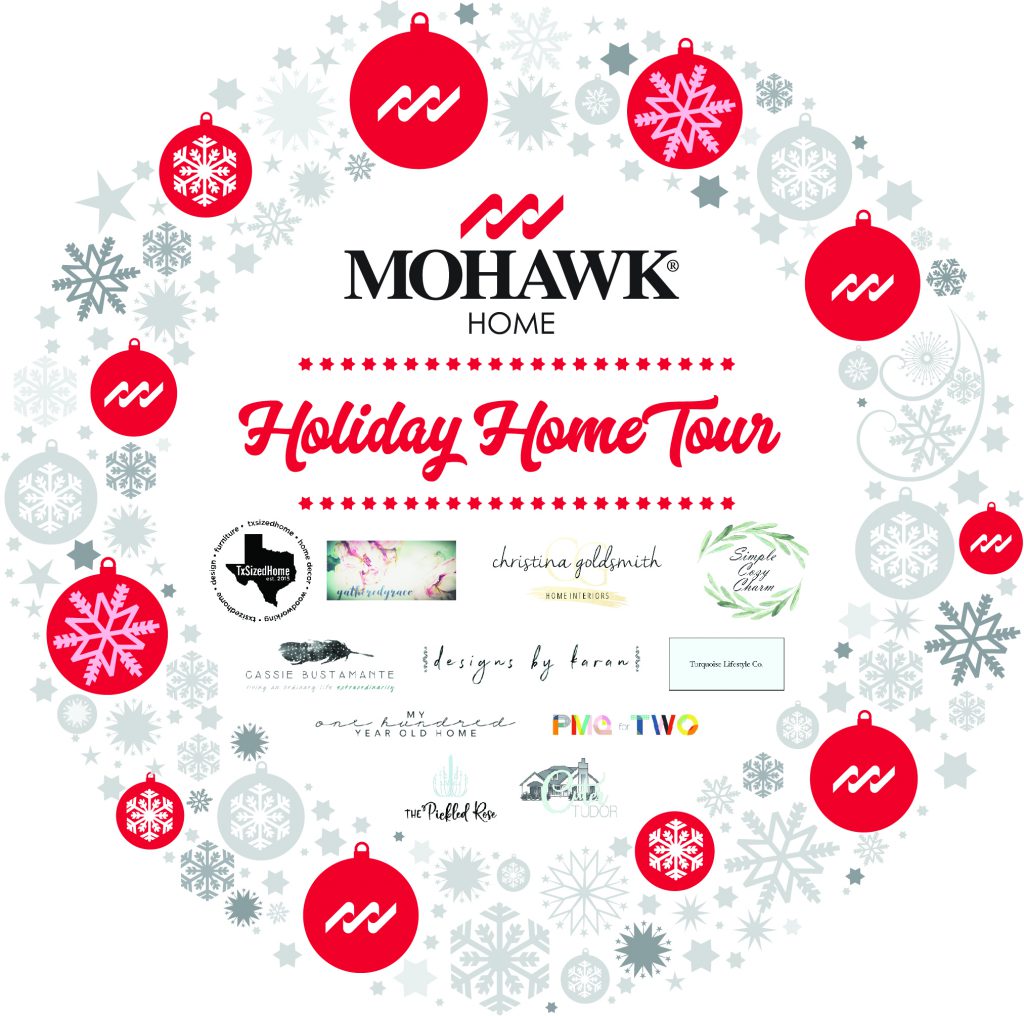 *Please note: Images may be subject to copyright and should not be used without explicit permission from Mohawk Home and the featured bloggers.