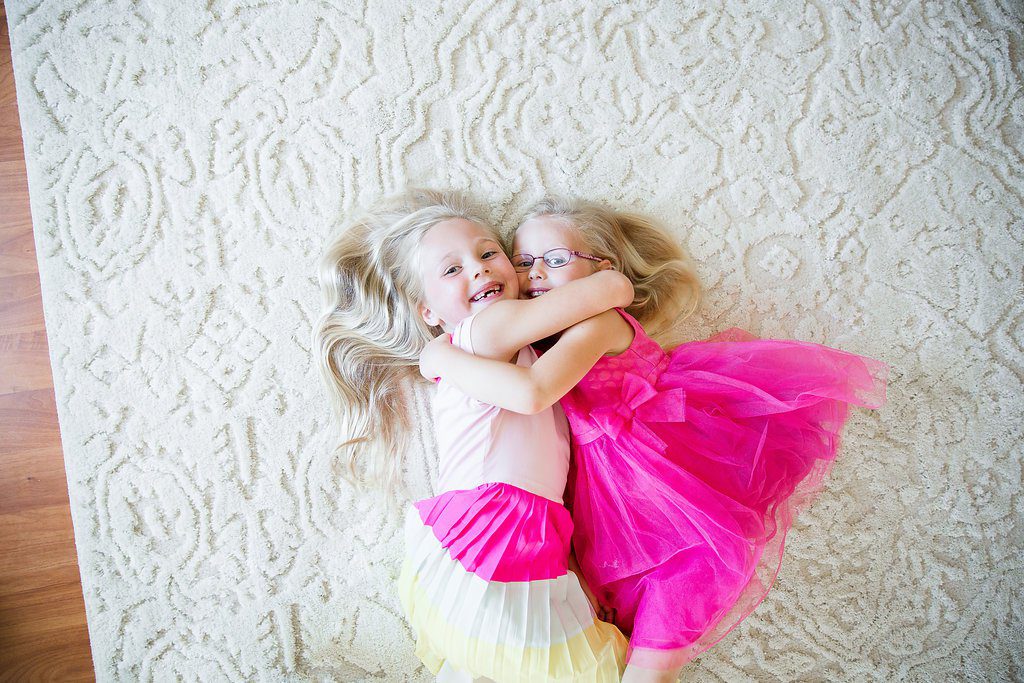 If you have children or furry friends, you probably understand how difficult it can be to try and find the perfect area rug for your space. In high traffic areas and kids' rooms, you need a rug that can withstand the heavy wear and tear that comes from busy feet (and paws). If you're like me, you want to make a stylish statement too! Softness is also important, since your little one will likely be spending a lot of time in the floor—coloring, playing games, practicing gymnastics, enjoying an afternoon snack or curled up with a good book.
Here are a few things to consider as you search for the right rug for your child's favorite spaces:
Size
In the bedroom, your rug should be placed underneath the bottom two-thirds of the bed, allowing room for nightstands. Mohawk recommends a 6' x 9' to 7' x 10' rug underneath a twin sized bed, and a 7' x 10' to 8' x 10' for a full size. (Tip: Take a look at our area rug sizing guide to make sure you select the right size for your space and furniture in each room of your home.)
In a nursery, the rug should be large enough to anchor your furniture (with front legs of a crib on the rug) or small enough to sit independently. You can use accent rugs to highlight smaller areas, in front of a teepee or book nook.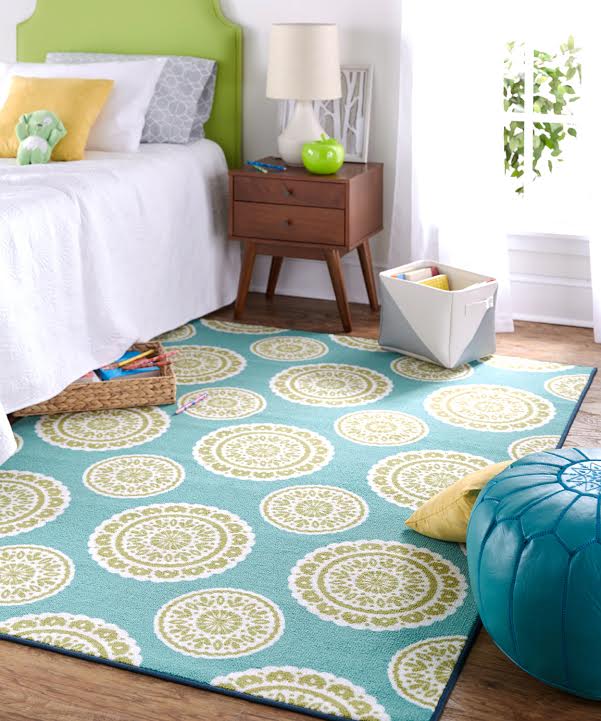 Durability
Nylon is a synthetic fiber known for its superior durability. It is ideal for high-traffic areas and is a great fit for kids' rooms.
Mohawk's polyester EverStrand fiber is made to withstand crush and wear, constructed from recycled plastic water bottles. A pretty rug that's eco-friendly, too? Now there's a choice moms and dads can feel good about!
SmartStrand is a proprietary fiber from Mohawk that is not only durable, but also offers lifetime stain and soil protection for easy care. SmartStrand rugs are great for transforming "oh no" moments and spills into "no big deal."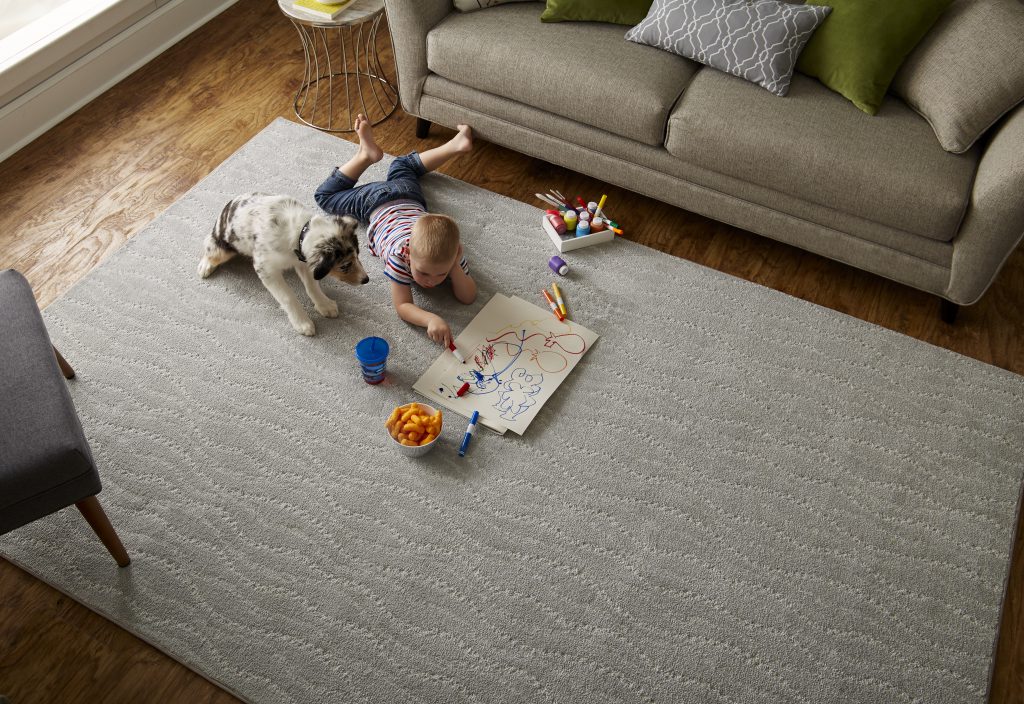 Style
If your space already has lots of patterns and colors, opt for a simpler, versatile rug with neutral colors like gray, beige, or taupe.
If your furnishings are mostly neutral, add a splash of color to your space! Pick a playful pattern or a shaggy style with texture to create visual interest. Don't be afraid to get your child involved in selecting a style that suits his or her personality.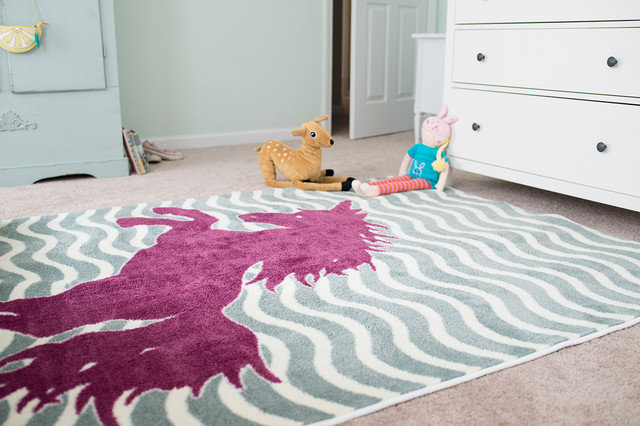 Safety
Don't forget a rug pad to prevent slipping, bunching and wrinkling of your rug, reducing any trip hazards. Mohawk's Dual Surface pad is made for use on hard flooring or soft carpeted areas.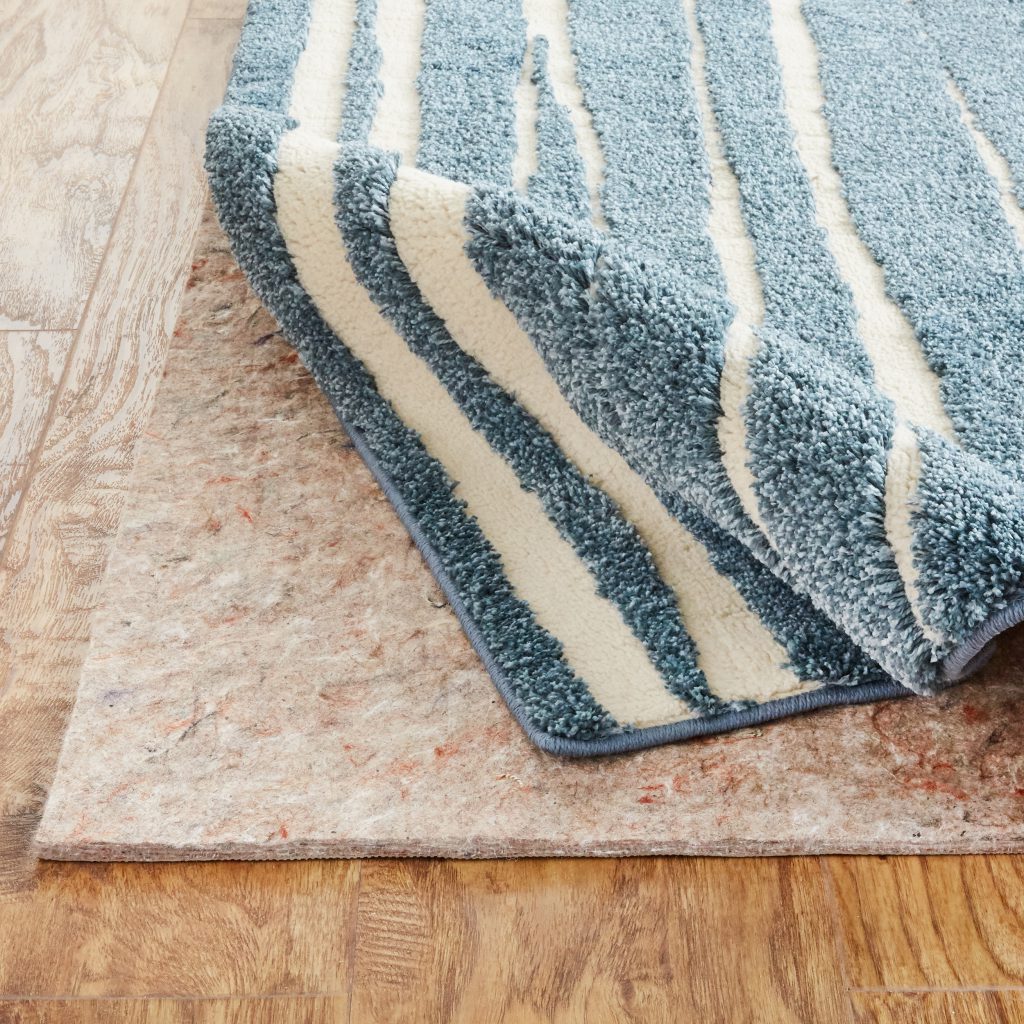 Still have questions? We're here to help! Leave us a note in the comments below.