My health conscious husband eats the same thing for breakfast every morning: 1 cup of oatmeal with an oversized mug of coffee, a splash of milk plus 1 tsp. of brown sugar. He has been eating this same breakfast every day since we first met fourteen year's ago, and mixes things up on alternating weekends by swapping his oatmeal for a bowl of bran flakes. But when we're on vacation, he really enjoys a leisurely breakfast buffet: freshly squeezed orange juice, eggs Benedict, warm, wholegrain breads with pats of butter and marmalade, mini chocolate croissants and a frothy cappuccino that he can sip while relaxing.
With three kids and a puppy, our mornings are hectic even over the weekend. There's Wyatt's 6:00 a.m. potty walk and our early risers clamoring for attention and breakfast. My husband usually takes the early shift on Saturday so I can get in a couple of extra winks of sleep, while I do my best on Sunday to give him an extra half an hour snooze. Inevitably, one of the kids will crawl into our bed with a book or some toys and spoil any plans to sleep in.
So when it comes to Father's Day, I do my best to make my husband feel like he's on vacation by starting the day with breakfast in bed. To make this work though, you need your kids to cooperate, and since everyone is on their best behavior on Father's Day our plan usually goes off without a hitch!
We spend a couple of weeks before Father's Day planning a menu and ordering everything we need to present the best experience for my husband. From décor to delicacies, here is some of my favorite breakfast in bed ideas for Father's Day!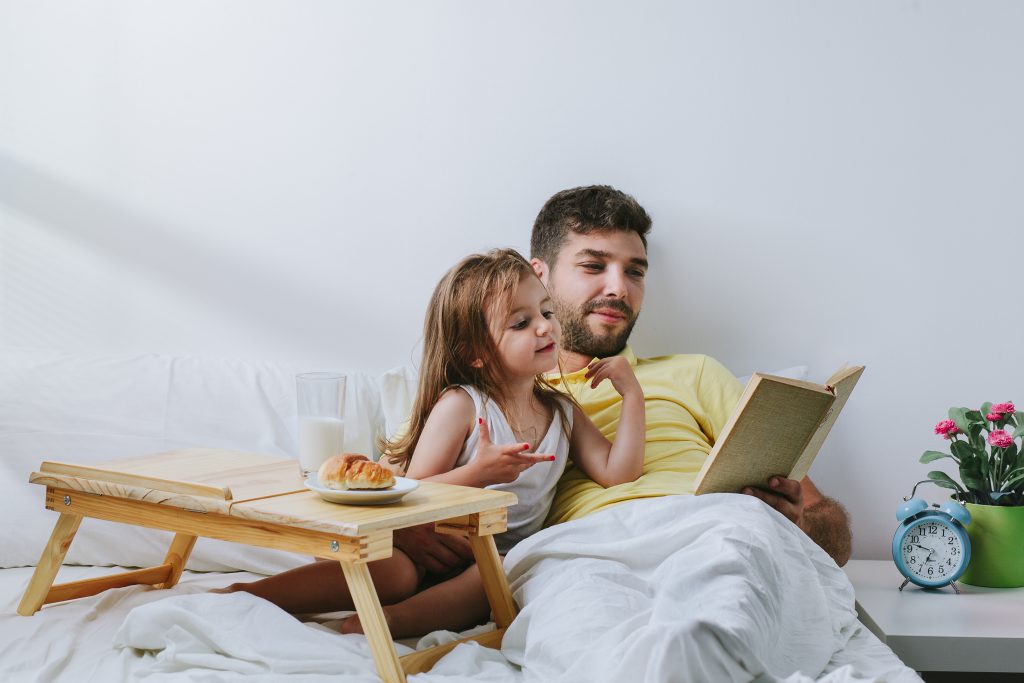 1) Bed tray – To serve the best breakfast in bed, you need the perfect serving tray and I always opt for a raised one with legs. The sturdiness of the legs ensures no accidentally spillage on your clean sheets when the puppy and kids jump on the bed while Dad is reading his cards and opening presents. Try this bamboo one from Amazon
2) Reading materials – My husband hasn't opened an actual newspaper in years, especially when everything he needs is available on his iPad and iPhone. If he doesn't already have a newsreader app on his phone, start the breakfast in bed experience by downloading Flipboard of Feedly apps to his devices. Better yet, spend an hour looking through his favorite news site and email him links to stories that he would enjoy reading over breakfast.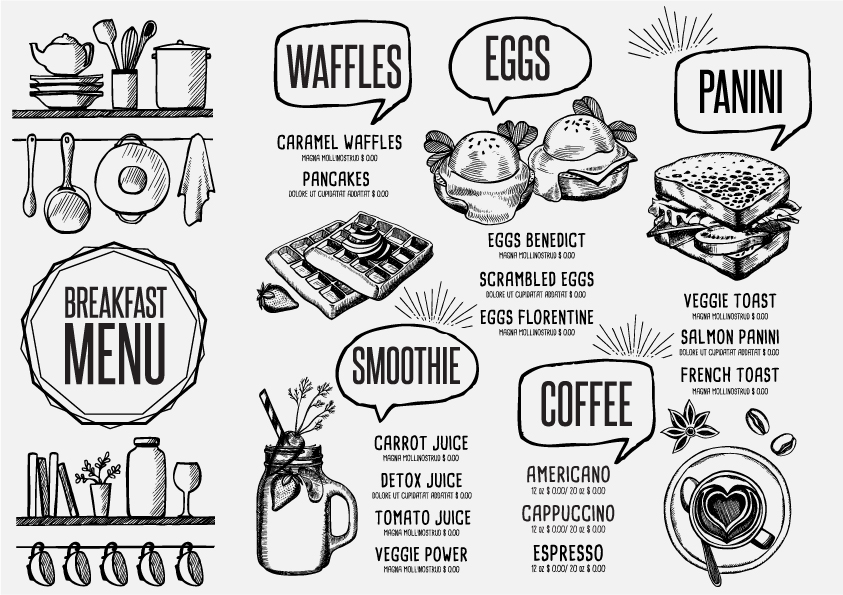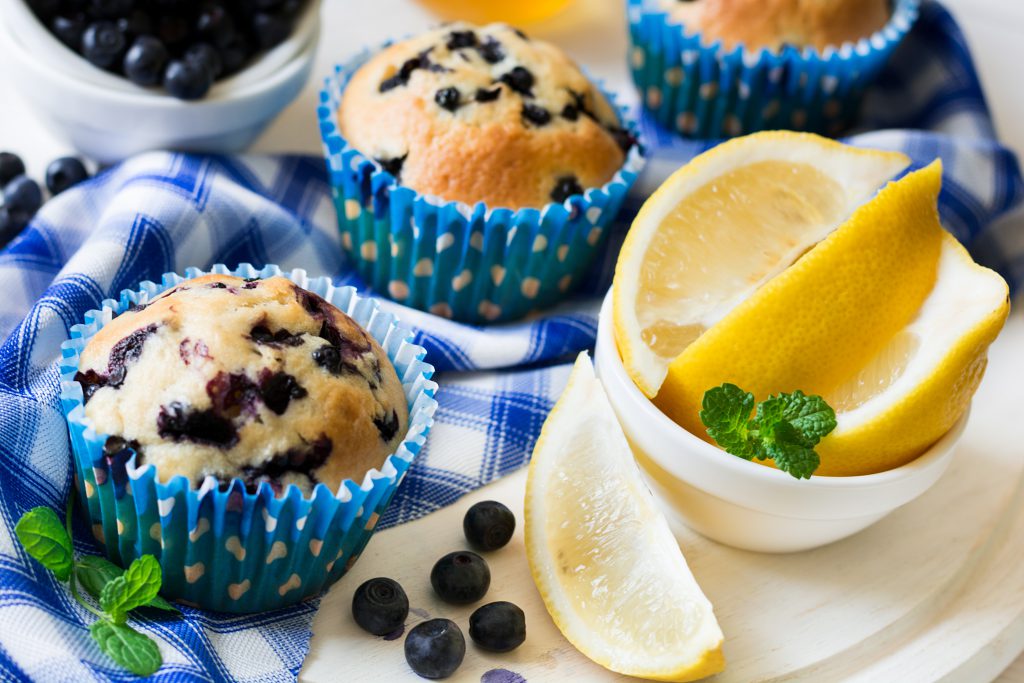 3) Décor – Swap out the traditional rose bud in a vase for an interactive breakfast menu! I love these free printable ones hfrom Pinterest. Giving Dad a menu with images to circle is great for little kids, so they can easily see what Dad wants to eat and feel proud to be involved in the breakfast making process. For older kids who can read, try this printable from Smashed Peas and Carrots. If you're letting the kids create the menu, make sure they show it to you first! You don't want to be surprised when they put an ingredient or dish on the list that you aren't prepared to make. For waffles, pancakes or crepes, use one-batter recipes that can easily be made multiple ways like this one from TheKitchn. hFor less than $5.00, you can also buy this adorable printable Father's Day Breakfast Kit from The Dating Divas. I especially love the chore chart and interactive newspaper.
4) Baked Goods – We love muffins in our house: they're easy to make with kids, are freezer friendly, and absolutely delicious! So, when I saw this "We're Muffin without you, Dad", it was like it was meant to be. Here are two of my favorite freezer friendly muffins that you can make in advance and just defrost before breakfast on Father's Day: Double Chocolate Banana Muffins and Pumpkin Chocolate Chip Muffins. For seasonal muffins featuring summer berries, check out these great recipes: Triple Berry Muffins and Lemon Blueberry Muffins .
5) Breakfast dishes – I like to get the kids involved in making Father's Day breakfast for my husband, which means I'm always on the lookout for kid friendly recipes. Since the ages in our home ranges from older toddler to tween, I look for age-appropriate recipes.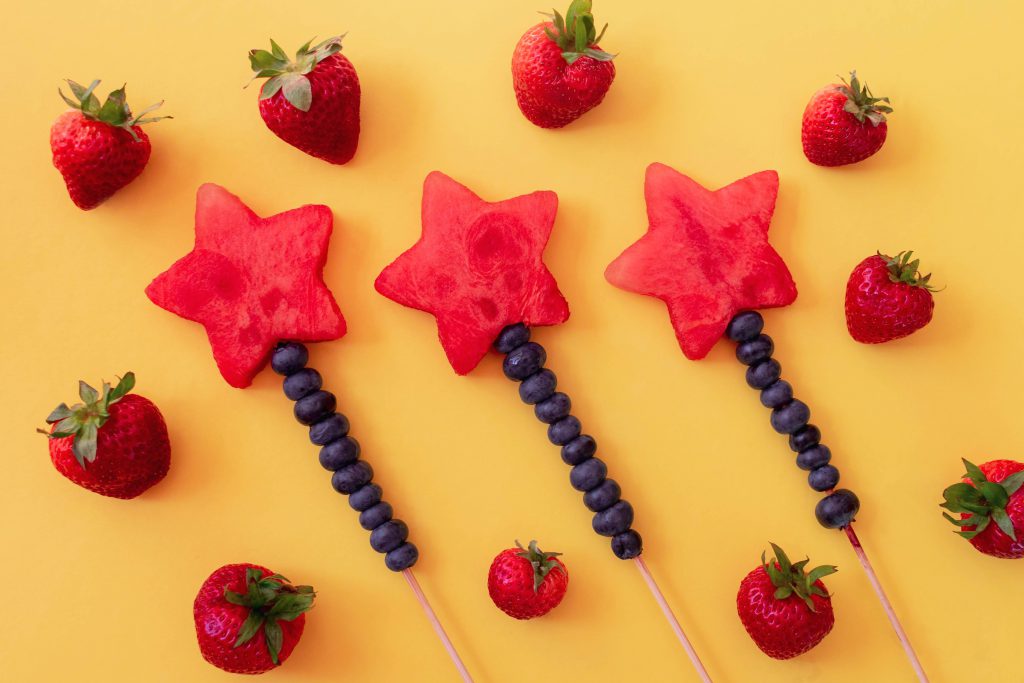 I start by putting our older toddler in charge of fruit skewers! I pre-cut slices of melon, watermelon and pineapple and then have him use shaped cookie cutters before threading the fruit shapes through skewers (while supervised!). Our eight year old just learned how to use the juicer, so she's tasked with making freshly squeezed orange, beet and apple juice. For interesting juice combinations, check out this site. While our tween is just starting to use the stovetop by herself and you better believe that eggs were the first things I taught her to make. She can now make omelets, scrambled eggs, toad in a hole, and mug cakes in the microwave. For other easy and delicious microwave mug recipes, click this link. h
Do you start your Father's Day with breakfast in bed? Share with us some of your favorite recipes or gift ideas in the comments!
Happy Father's Day!