I'm a dog person. We are a dog family. Our dogs have few boundaries in our home because we consider them family members or, as I call them, furbabies. Therefore our home has to be outfitted with things that can endure their claws and fur. Floors and rugs take a beating with pets (not to mention children) so I always make sure my choices can endure what will be thrown at them…literally.
My daughter likes to play fetch with our Weimaraner, Goose, in this hallway. So I need the rugs to be tough, but this is also the focal point when you walk in our front door; therefore, it has to be both pretty and tough. I'm high maintenance, I know!
Below are the old rugs, they lasted a good 3 years but it was time to see them go.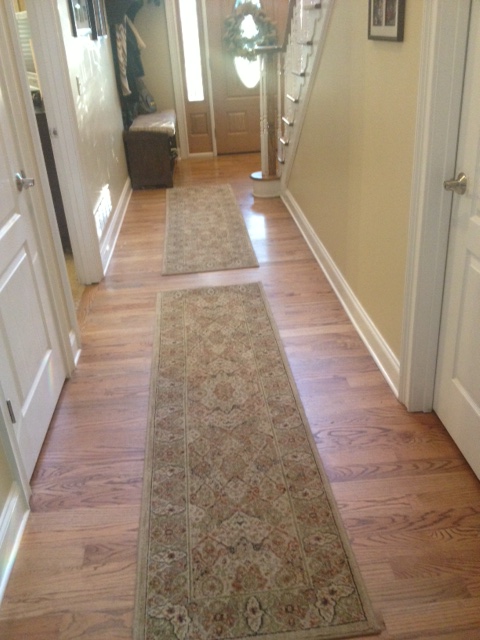 Here are the new ones. Ta da!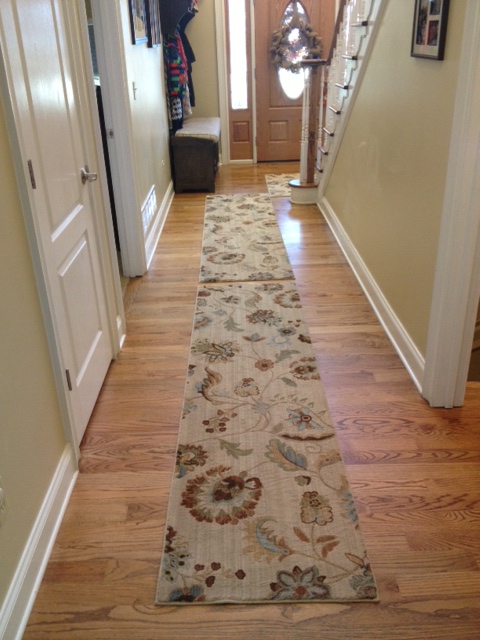 I can't believe how much these rugs brightened up the hallway and entry way. They match perfectly with our entry way bench cushion and the walls! And they are super soft and plush, too!
The bottom of the stairs is a pivot point where you turn to one direction or the other, so protecting our floors is important as well as preventing slipping. Keeping rugs in place in spots like pivot areas or hallways is crucial. I can't say enough good things about our Rug Tape. It works like a charm!! Casa.com carries this so you can have it shipped right to your home!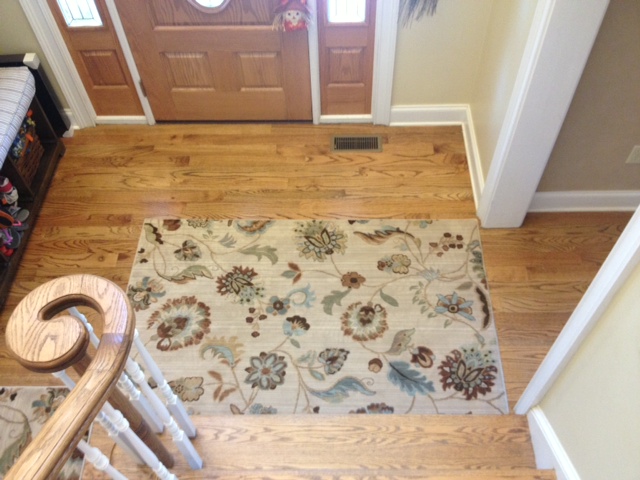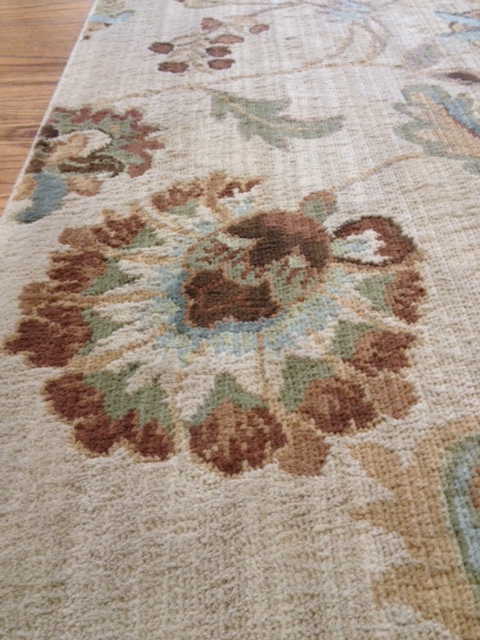 The Serenity collection was built to be tough but pretty enough that everyone would want one! That is why I chose these runners (Sol Star in color Butter Pecan) for our halls. I know my furbabies can run all over them and day after day they will look gorgeous! Get yours here or view more serenity rugs online here.