Vibrant patterns and colors can be used to make a strong style statement in any space, while neutrals evoke a sense of serenity. These tried-and-true tips for selecting you area rug's color and pattern will make decorating a cinch!
Lightly Colored and Subdued Hues
Lighter colored rugs, like creams and beiges, make a room seem more spacious.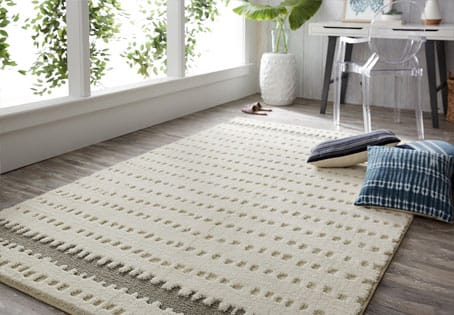 Darkly Colored and Rich Hues
Dark rich colors, such as chocolate brown and navy, create a cozy and intimate atmosphere.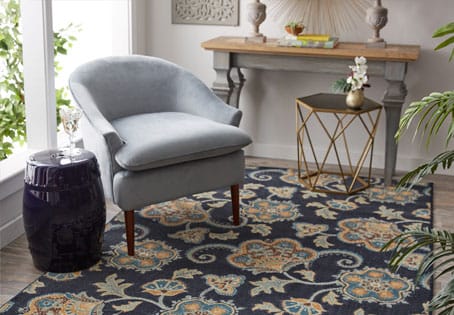 Warm Colors
A warm color scheme gives the room energy, making this palette ideal for entryways and dining rooms. Consider the colors of red, rust and gold.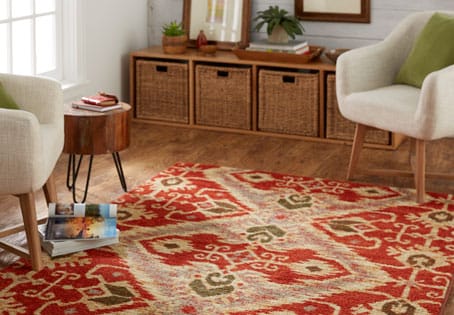 Cool Colors
A cool color scheme creates a mood of relaxation and tranquility, making this palette ideal for bedrooms, bathrooms and even nurseries. Use colors like blue, green, lavender and gray in these spaces.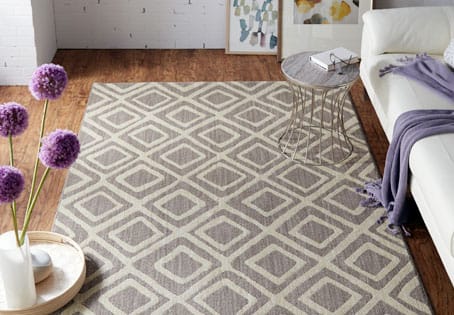 Stripes
When using stripes on a floor, horizontal stripes placed in a long narrow room create a feeling of more space.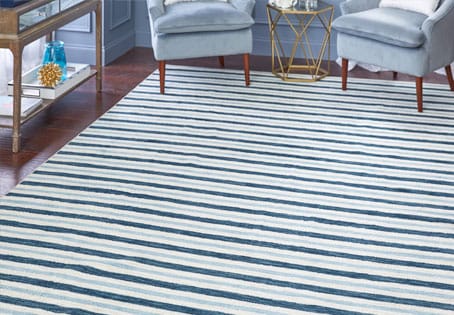 Bold Patterns
Graphic patterns can create a dynamic focal point within your space.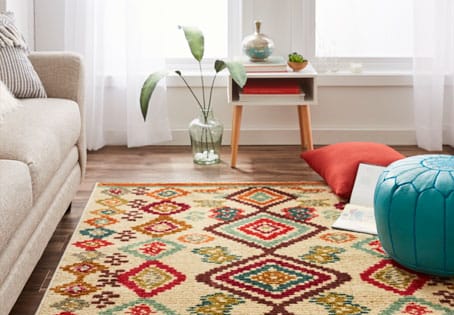 Textures
Shags, tufted styles and rugs with a carved pile are a great way to create depth and visual interest.