Accent rugs are usually smaller than area rugs, are extremely versatile and can serve numerous purposes in your home. They are also called throw rugs or scatter rugs. Whether you are decorating your living room, family room, bedroom, kitchen or hallway, there is an accent rug that's right for you!
A Splash of Color
Accent rugs can also bring colorful patterns and designs into your space without overwhelming it.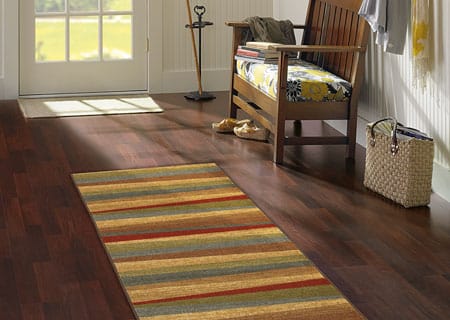 Seasonal Style
Accent rugs can be changed with the seasons or as new trends emerge.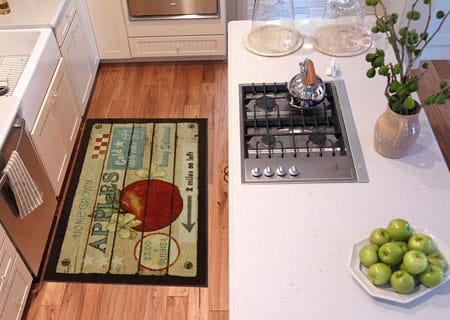 Accent & Runner Rugs
Accent rugs are smaller than area rugs, but not as long as runner rugs.
These rugs are great in the kitchen, in front of a fireplace, in a child's room and entryways.
Accent rugs are also called throw rugs or scatter rugs.

These rugs are typically used in hallways, stairs and other narrow spaces.
Runners are long and narrow, generally measuring 2'6" wide or less and extend, in most cases, from 8' to 12' long.
Leave 18-36 inches between the rug and wall to create an aesthetically pleasing border.
Be sure doors can easily open and pass over the rug, especially in hallways and entryways.