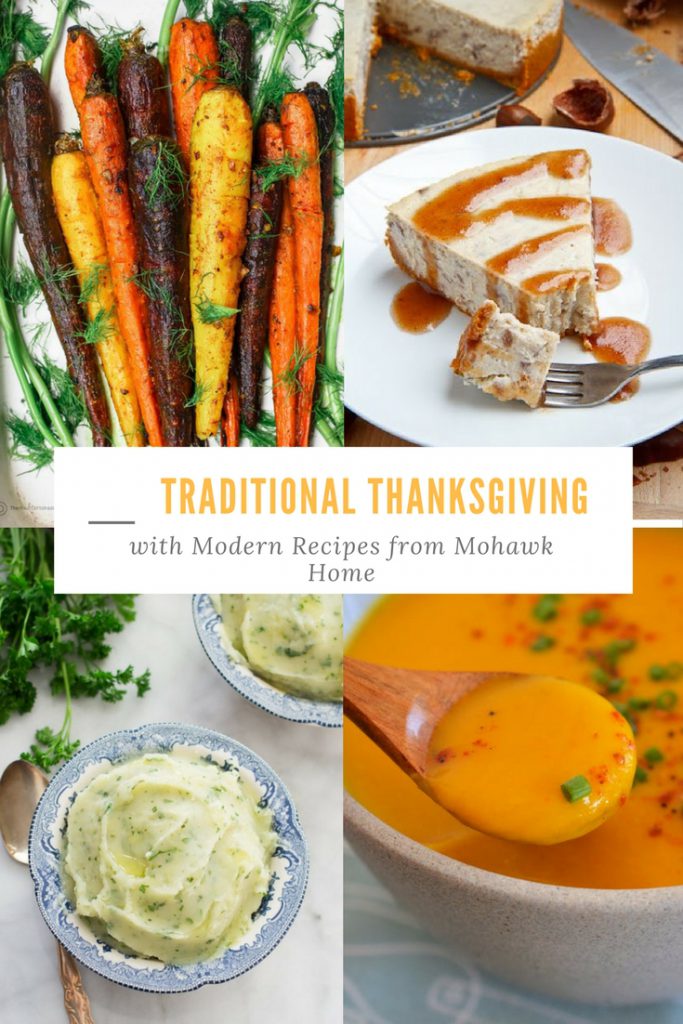 Like many Americans, our Thanksgiving traditions include watching the Macy's Thanksgiving Day parade in our pajamas while eating pumpkin pancakes, spending hours traveling to family for the Thanksgiving dinner, watching football in between courses, and then planning the countdown to the holidays diet that we attempt to start on Black Friday but doesn't really start until Giving Tuesday. Growing up, my Aunt would host a Thanksgiving feast featuring all the traditional Thanksgiving foods: roasted turkey, cranberry sauce, stuffing, and pumpkin and pecan pies for dessert.
When I married my non-American husband, our first Thanksgivings with friends resembled the traditional Thanksgivings of my childhood. But as our cuisine and tastes have changed over the years, we decided it was time to put a modern twist on a traditional Thanksgiving menu.
Borrowing primarily from Asian and Mediterranean influences, we infused them into some of my favorite Thanksgiving dishes. So our food looks like traditional Thanksgiving fare but with explosions of new flavors that are absolutely delicious.
If you're interested in trying something new this Thanksgiving, check out some of these modern foods that will transform your traditional Thanksgiving feast.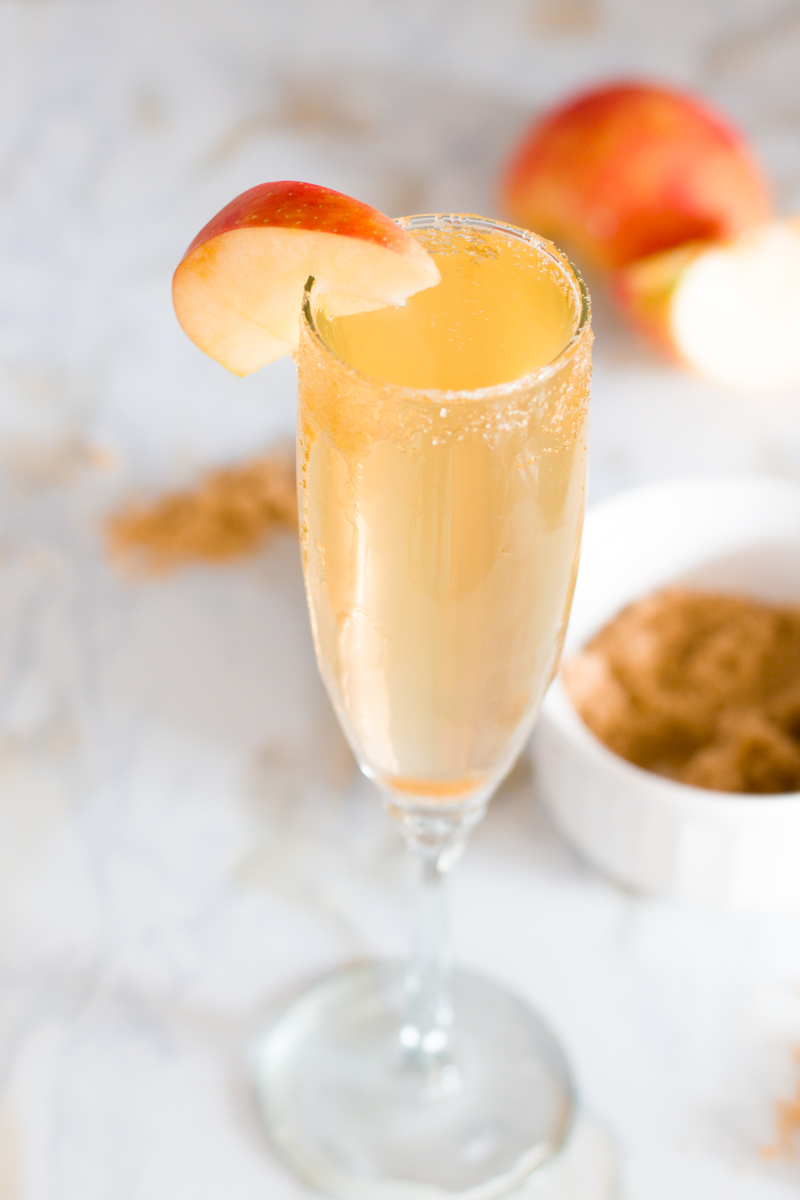 Apple Cider Mimosas – Wholefully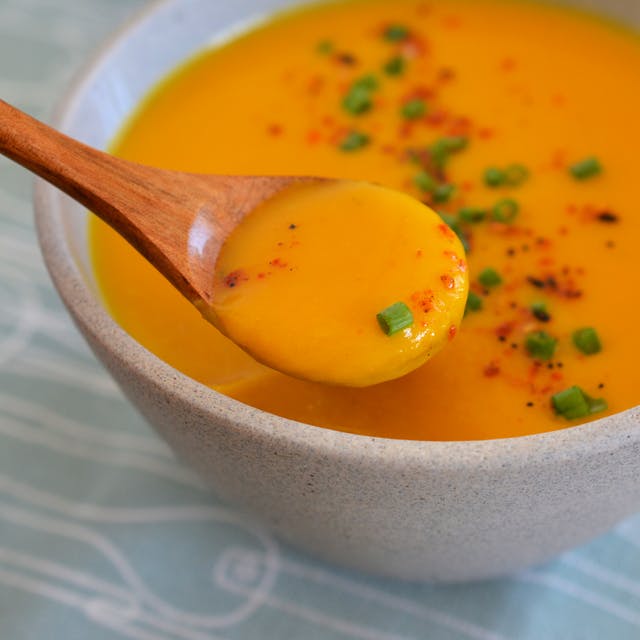 Miso Pumpkin soup – the Kitchn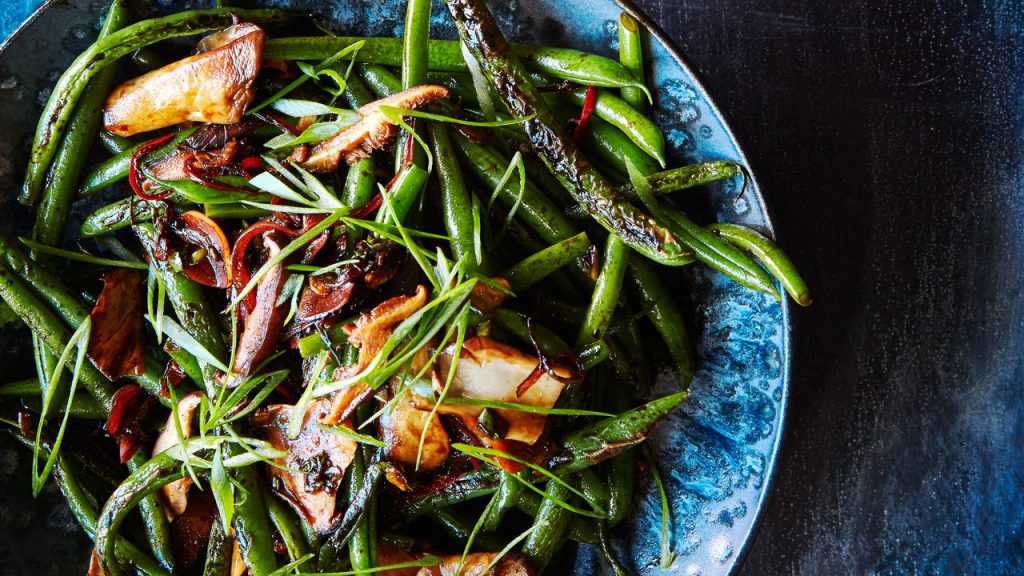 Green Beans with Mushroom XO Sauce – Bon Appetit/Gentl Hyers
Korean Pear Cranberry Sauce – Mama Likes to Cook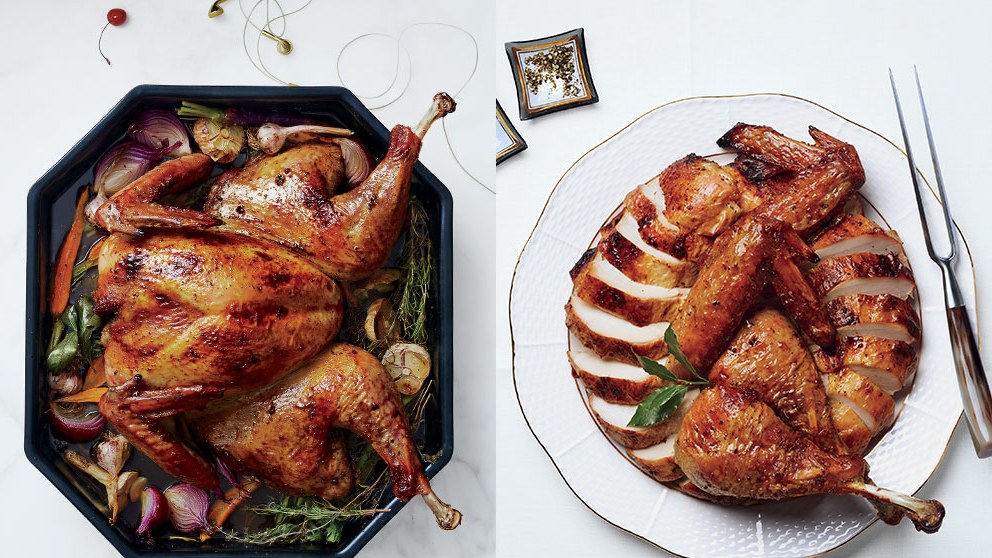 Spatchcocked Turkey with Anise and Orange – Bon Appetit/Michael Graydon and Nikole Herriott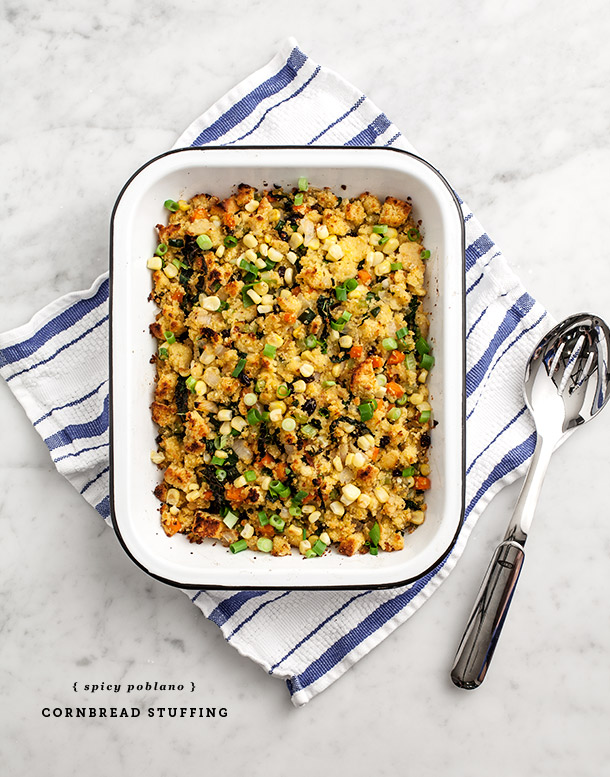 Poblano Cornbread Stuffing- Camille Styles
Chinese 5-Spice Sweet potatoes – What's Gaby Cooking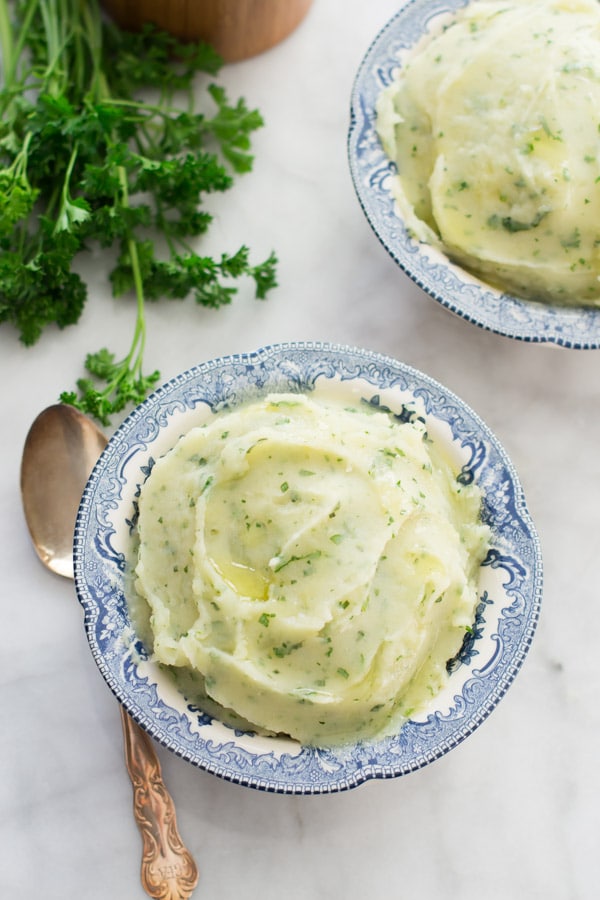 Mediterranean mashed potatoes – Primavera Kitchen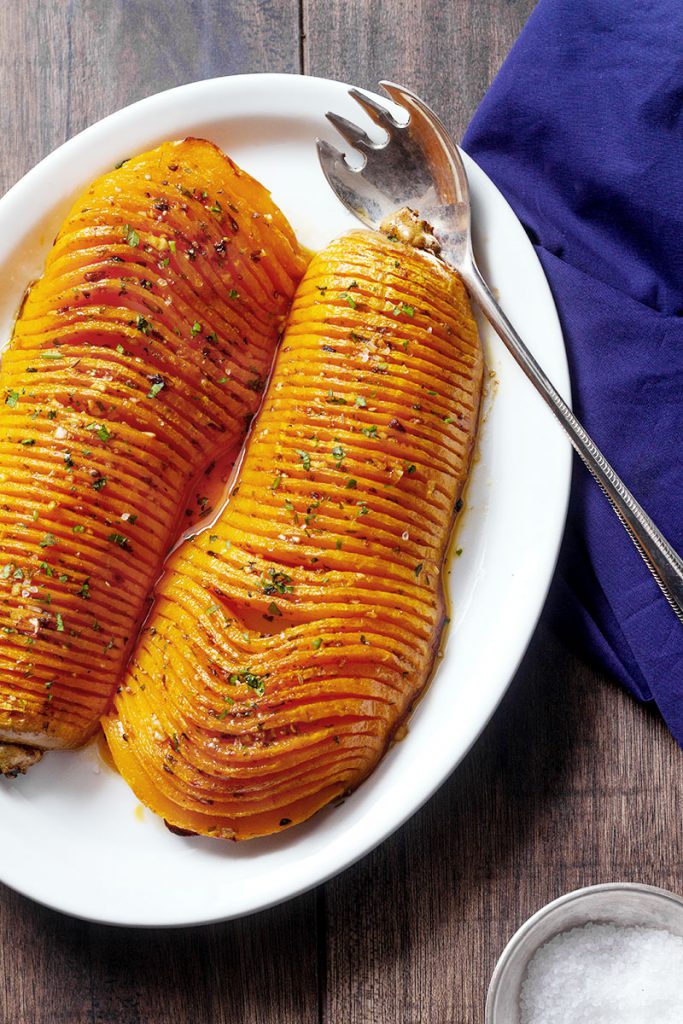 Hasselback Butternut squash – Eatwell 101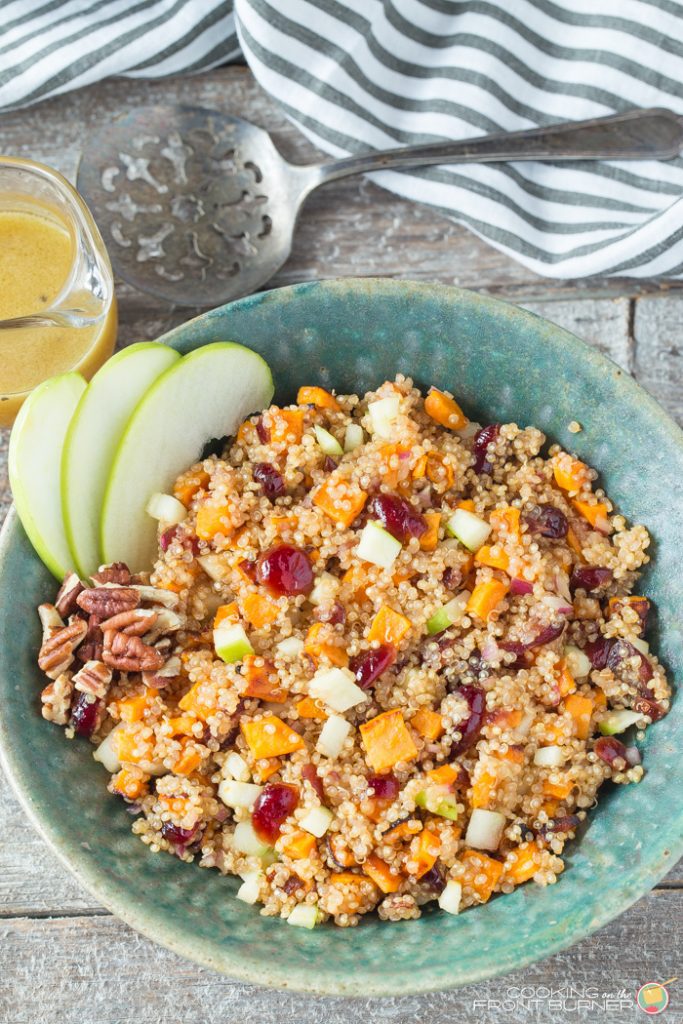 Apple Sweet Potato Quinoa Salad – Cooking on the Front Burners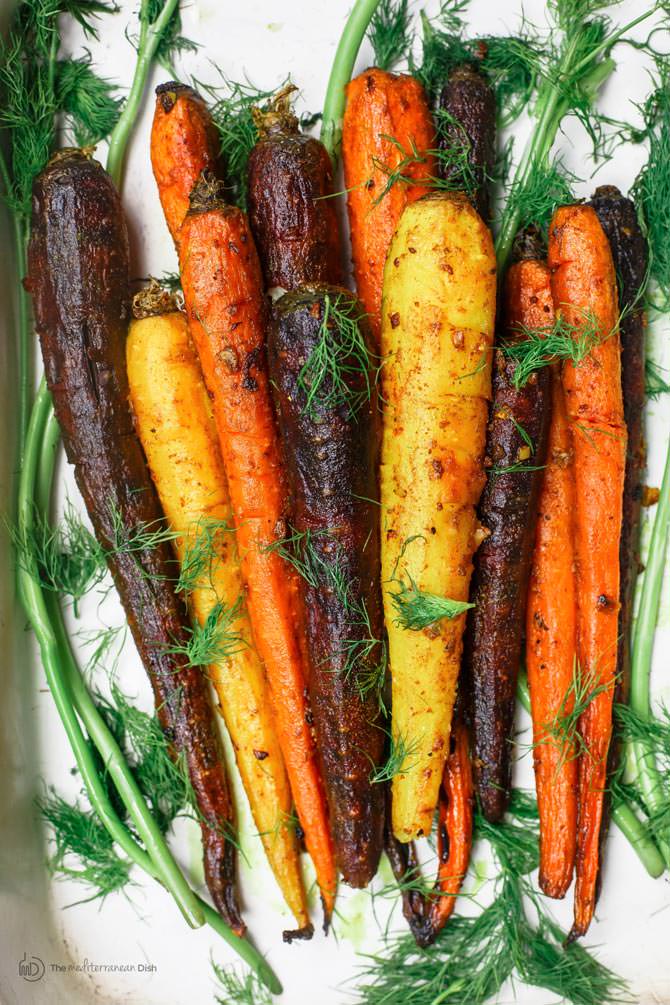 Turmeric Roasted Carrots – The Mediterranean Dish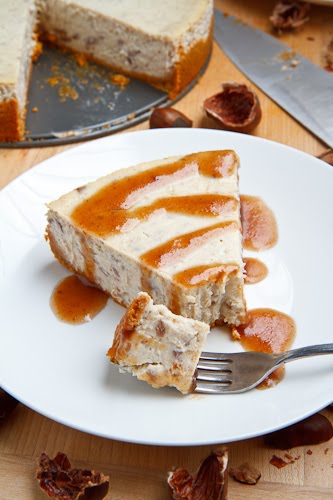 Chestnut Cheesecake – Closet Cooking
Have you updated any traditional Thanksgiving recipes? Share your favorites in the comments!