Your Super Bowl party was a huge success and everyone can tell by the snack wreckage left on your floors. If you're lucky, it's only crumbs that a vacuum will catch when you tidy up. But if you find a super mess of fumbled food ground into the carpet, along with beverage stains and other ground-in dirt, it's time to get serious about cleaning.
With guests jumping up and down after every touchdown, accidents are bound to happen. Here are easy and effective cleaning solutions to bring your rug back to pre-party shape.
First, after your guests leave, immediately do a walk-through to spot anything that should be addressed right away. You don't want juice or wine spills or greasy, staining foods like chili and dips to sit overnight.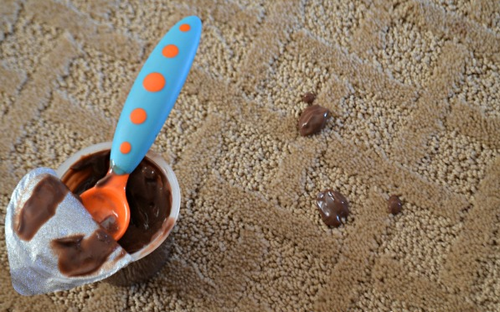 Credit: Mohawk Industries
Keep these common pantry items on hand:
White vinegar
Club soda
Dishwashing liquid
The easy tackle on rug stains
For beverage spills – margarita, cola, wine, juice, what have you – blot with a dry, white cloth or paper towel, working from the outside edge to the inside. Pour club soda (or water in a pinch) on the area and blot again. Repeat until the stain is gone. This may take a while but patience pays off. Never scrub because this can damage the fibers of your rug. Dry the area by blotting again with clean cloths and let any remaining dampness air dry.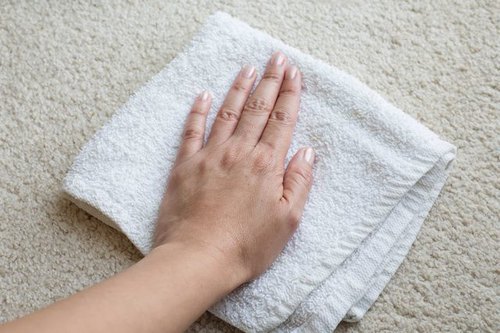 Credit: Saved from eHow
Plain white vinegar is also a great DIY cleaner for rugs made of synthetic materials.  Mix a solution of 1/4 tsp. white vinegar with 1 quart (32 oz.) water in a spray bottle. Spray and blot as above.
No vinegar? Reach for the dish soap. Mix 1/4 tsp. soap to one cup of warm water and apply lightly. For dark stains, like grape juice or meatball sauce, allow the mixture to sit for five to 10 minutes. Don't soak the area with the solution to avoid spreading the stain. Again, work patiently one small area at a time. Rinse with clean water and blot dry.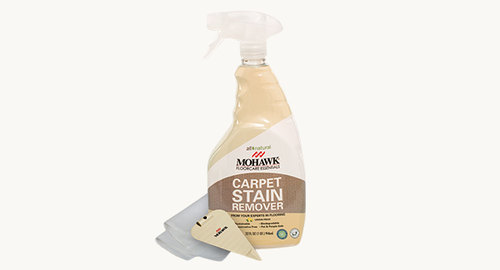 Credit: Mohawk Industries
If you still see staining, use a carpet stain remover. We recommend a good carpet cleaning product like Mohawk FloorCare Essentials Carpet Stain Cleaner, available online and in stores for around $12.00 for 32 oz. bottle or buy the kit in Houzz. Our cleaner has the CRI seal from The Carpet and Rug Institute, Inc., certifying a superior carpet-cleaning product. For all other cleaning products, check for the U.S. Environmental Protection Agency's "Design for the Environment" seal, certifying a product that's safe for people, pets and the environment.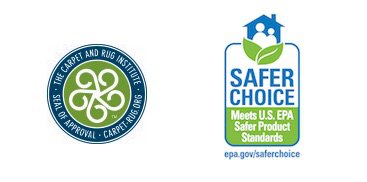 Food spills on  area rugs
Did someone accidentally topple the salsa or juicy Buffalo wings onto your area rug? The cleaning fix is still the same as above except first remove all solids by scraping with a hard straight edge, like a credit card. Be careful not to rub any of the food into carpet. Follow the blotting process as mentioned above and, if the spot still remains, apply carpet remover to finish the job.
All it takes to remove party fare from your area rug or carpet is a quick interception and the right cleaning tools huddled on the sidelines. With just a little elbow grease, those rug stains will be cleared up in no time.
What unexpected messes have you had at parties? Let us know in the comments below!