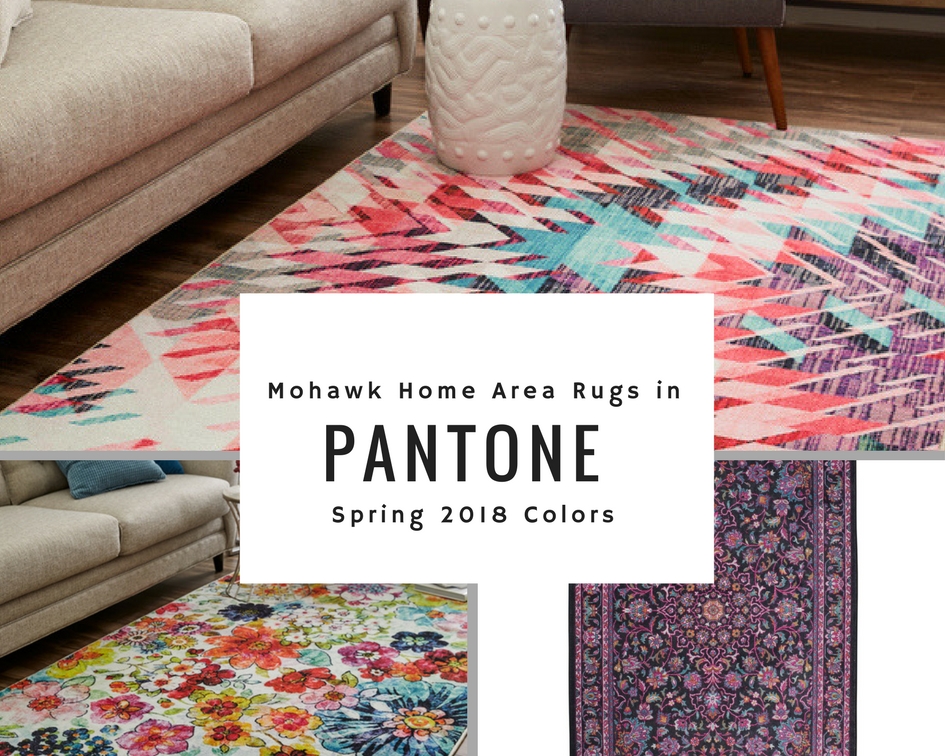 2018 is going to be a colorful year, at least according to the PANTONE® Fashion Color Trend Report.  When Pantone announced Ultra Violet as their 2018 Color of the Year, interior designers and home décor enthusiasts jumped on this bold, distinctive and complex purple shade. From Baby Boomers to Millennials, everyone is excited about this color choice! We've since seen the prevalence of Ultra Violet in everything from paint colors to upholstery, fashion wear to home accessories. At Mohawk Home, we've also seen a surge in popularity of our area rugs that prominently features this magical purple shade in their patterns and designs.
Fortunately, Pantone's top color picks for Spring 2018 includes a colorful palette that highlights bright, vibrant hues. When it comes to home décor, we're leaving stark Scandinavian style behind and embracing a cornucopia of colors. The best way to showcase bold colors in your home décor is from the floors up!
Our Prismatic collection was practically made with Pantone's Spring 2018 color trends in mind. New and colorful, bright and bold area rugs in an array of styles and patterns have burst onto the scene. Here is just a sampling of some of our colorful creations, perfect to add that pop of color to any room in your home.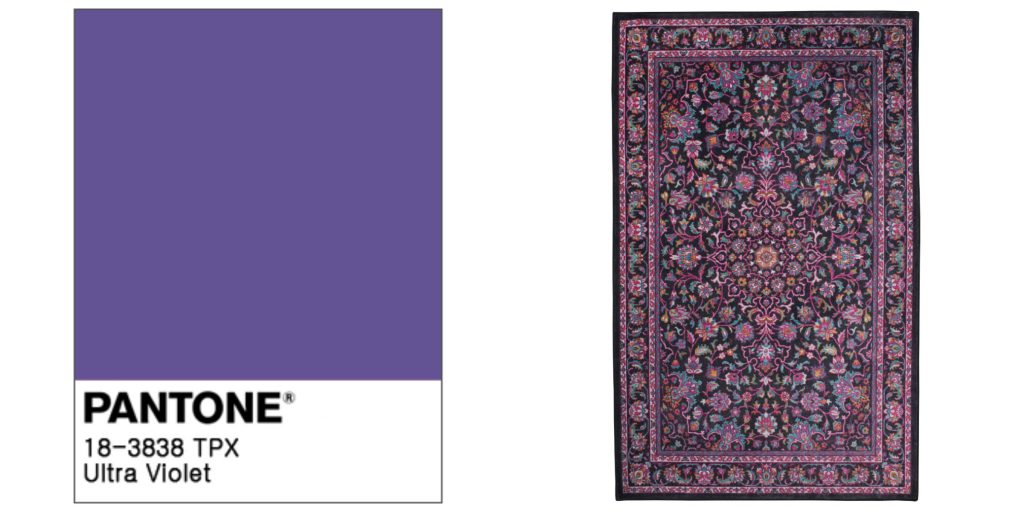 Ultra Violet and our Shenandoah in Twilight
Highlight Pantone's 2018 Color of the Year with Mohawk Home's Prismatic Shenandoah area rug in Twilight. This vibrant rug combines a plush woven base with a Persian-inspired design for a luxurious feel and burst of color. It's the perfect example of modern area rugs for the living room !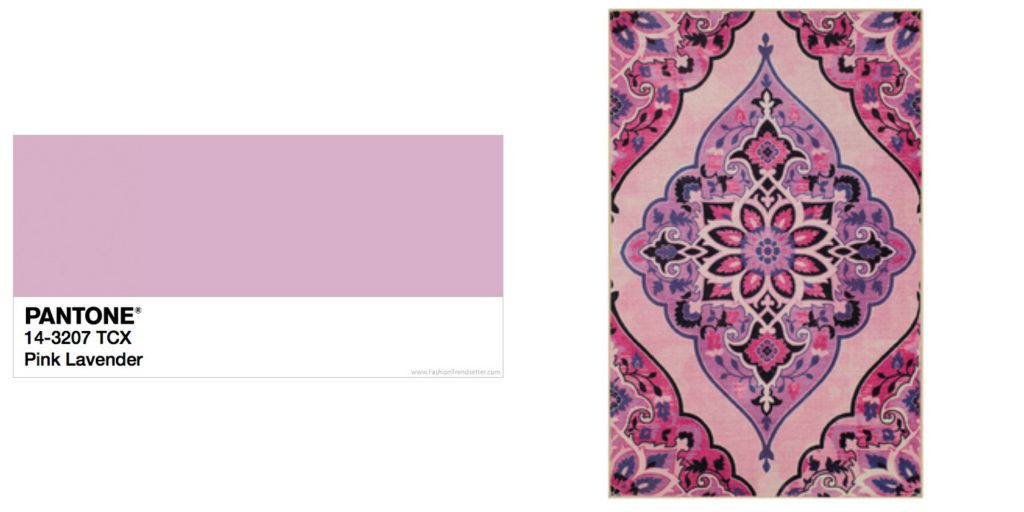 Pink Lavender and our Prismatic Pazima Pink
Pantone's Pink Lavender is a bit of a change from last year's Millennial Pink . It is a soft and romantic violet rose that's charming yet soothing and in our Prismatic Pazima Pink area rug, the medallion pattern sparks visual interest while the color imbues a sense of calm. There's also no need to figure out how to clean these area rugs, the fabric is also stain-resistant which makes this a perfect addition to any high traffic areas.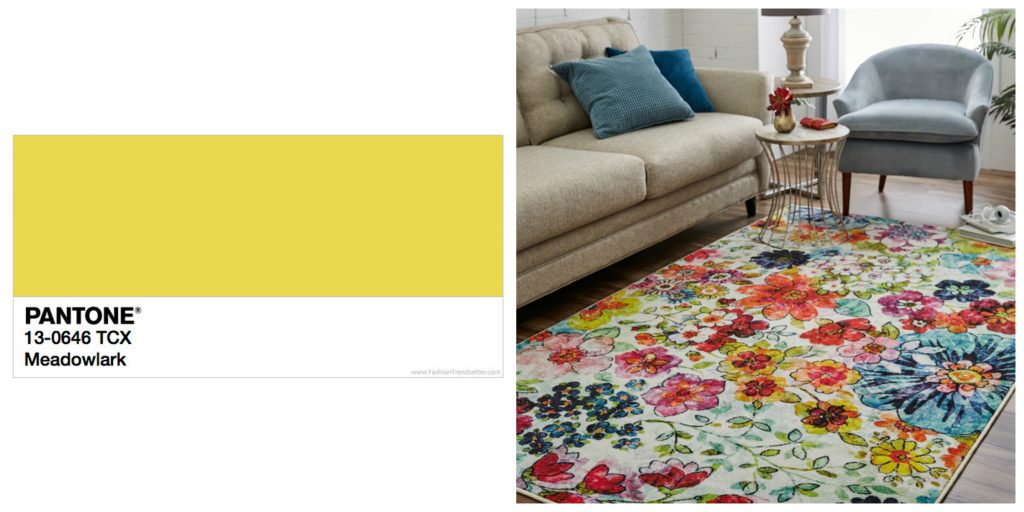 Meadowlark and our Prismatic Blossoms
Bold and lively, the yellow shade of Pantone's Meadowlark is featured prominently in the watercolor inspired floral motif of our Prismatic Blossoms area rug. Of all the affordable area rugs  in the Prismatic collection, this rug truly brings bright color and the beautiful elements of nature right into your home.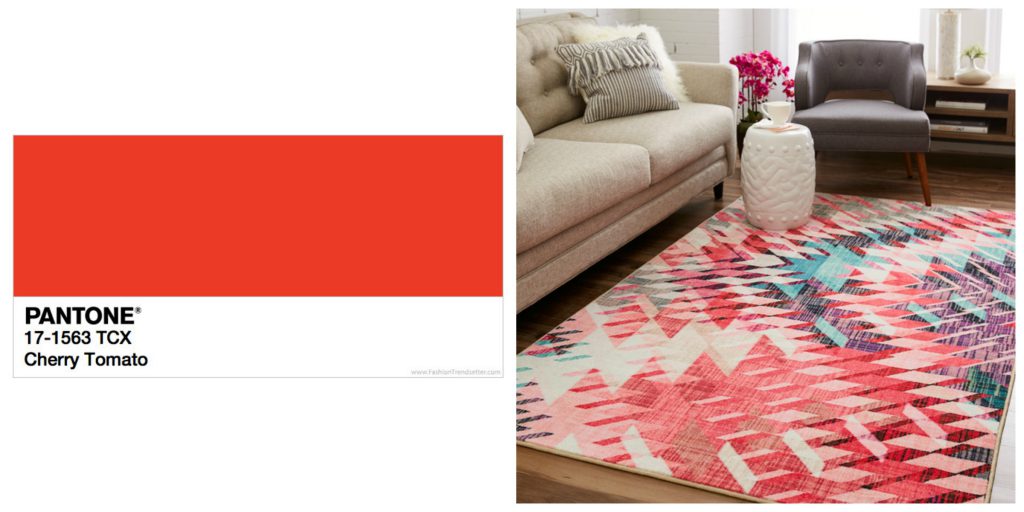 Cherry Tomato and our Prismatic Splice Red Area Rug
It's not just the vibrant geometric design that enlivens a room, but the use of Pantone's Cherry Tomato in our Prismatic Splice Red area rug infuses any space with tremendous energy. If you're looking to make a statement with your area rug, this one can't be ignored!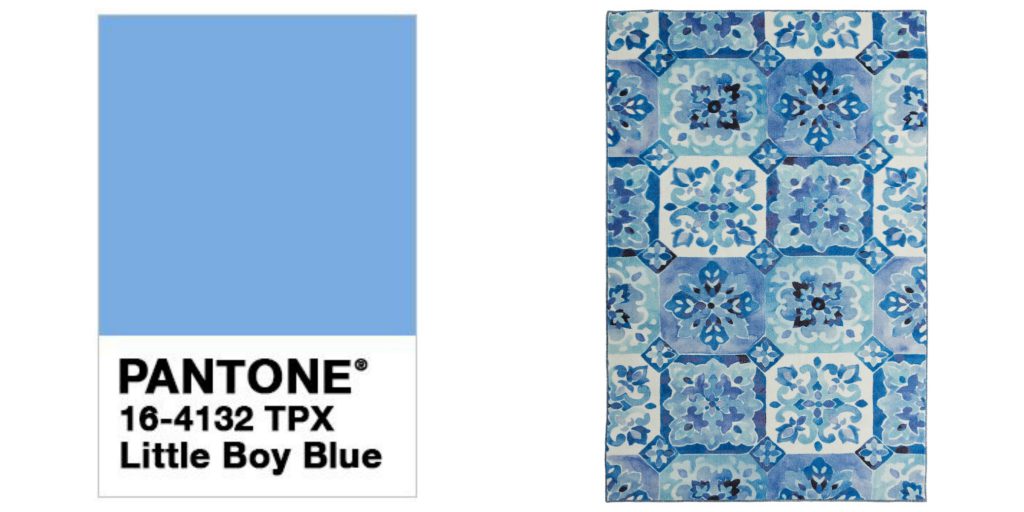 Little Boy Blue and our Prismatic Painted Tile Area rug in Water
This azure blue shade, no longer an exclusively masculine hue, is showcased beautifully in our Prismatic Painted Tile area rug in Water. If you're looking to add some Bohemian home decor , the contemporary Moroccan tile inspired motif lends that exotic style to any room.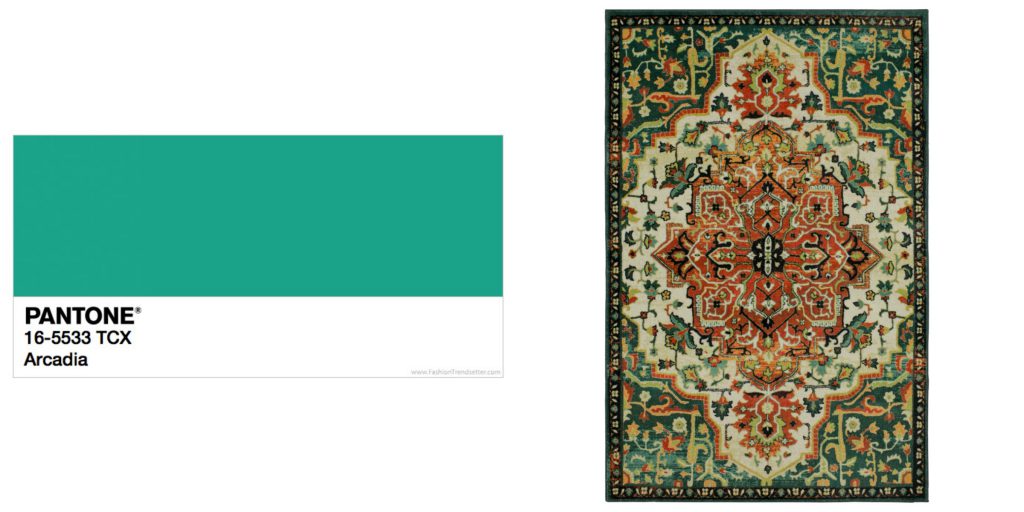 Arcadia and our Prismatic Emiko Area Rug
Not such a departure from Greenery, last year's color of the year, Arcadia is a cooler, cleaner take on green that hints as both retro yet modern style. The tinge of blue undertone is evident in our Prismatic Emiko area rug in Green, with delicate details and a central medallion motif that's reminiscent of timeless Heriz style.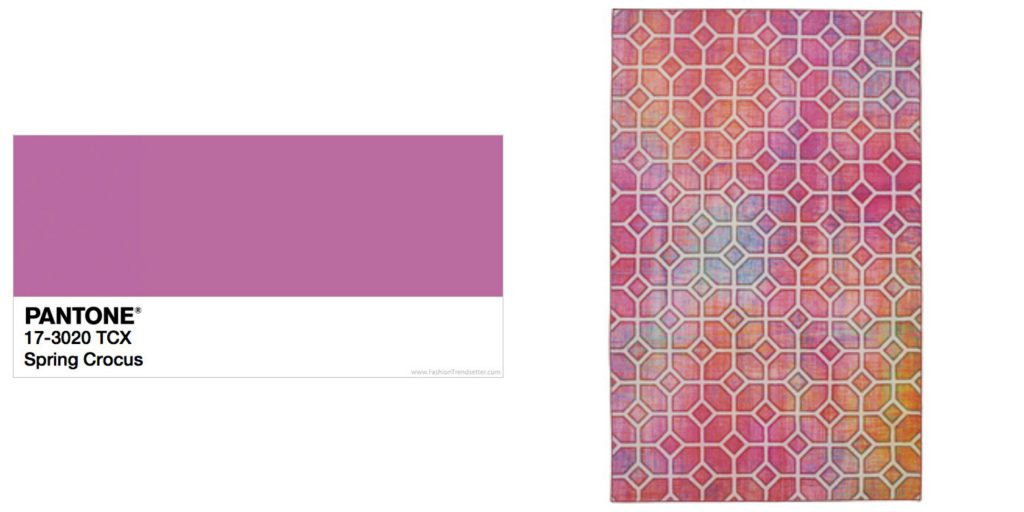 Spring Crocus and our Prismatic Garden Trellis in Pink
Finally, the rich color and luxurious softness of our Prismatic Garden Trellis in Pink evokes the soft, expressive and tantalizing fuchsia shade of Pantone's Spring Crocus. The trellis pattern brings a timeless quality to the overall design that commands first glance when entering any room.
Which of our Prismatic collection area rugs is your favorite? Share with us in the comments!