Most people call them New Year's Resolutions, but year after year as December 31st approaches I prefer to create a New Year Wish List. It comes with a lot less pressure and I don't get disappointed if something on my wish list isn't checked off before the end of the month of January.
When I sat down to write my New Year Wish List, it ended up being pretty lengthy! But it was such a great opportunity for self-reflection, to really just take a minute and figure out what I'd like to accomplish this year. If nothing else, it provided me with great insight into my personal priorities.
So, without further ado, here are the top 10 things on my New Year Wish List:
Stay Healthy – as a recent cancer survivor, my health is my number one priority right now. While keeping cancer at bay isn't really in my control, there is a lot I can do to heal my body from chemotherapy and keep it healthier so that the cancer won't return. Could I stand to lose 40 pounds? Absolutely! But I'd much rather set attainable health goals and focus instead on eating a healthy, well balanced diet with plenty of essential vitamins to replenish everything that was wiped out during treatment. There are many kale salads in my life these days, and I'm looking forward to continuing the exciting, healthy culinary journey this year!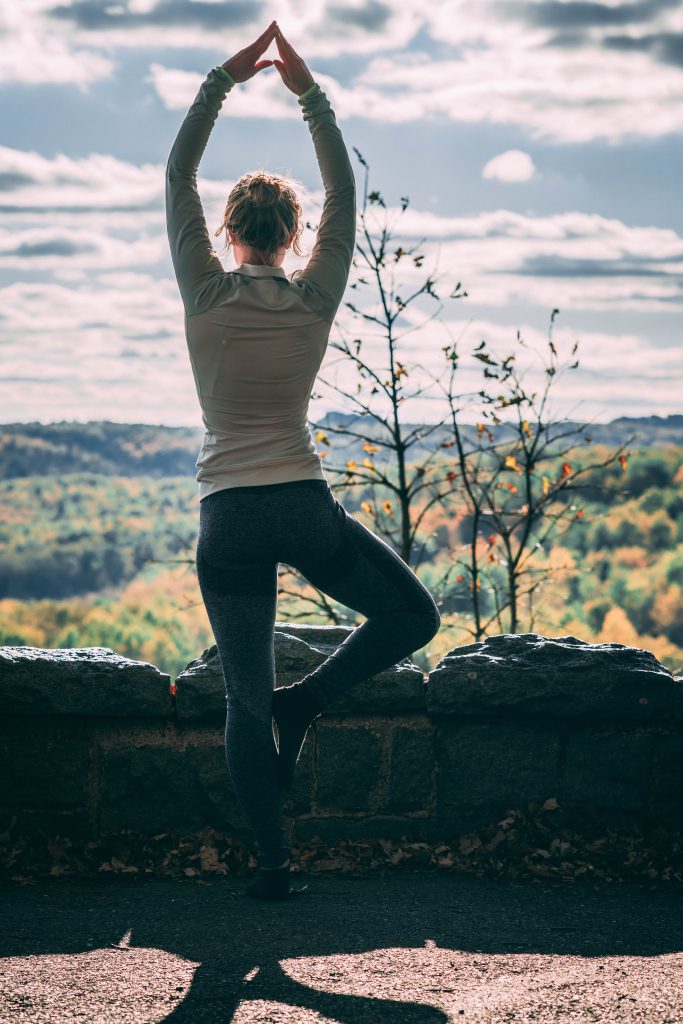 (image credit – Jacob Postuma)
30 Minutes a Day of Activity – staying healthy has multiple components including leading a more active lifestyle. As a work-at-home mom, I get pretty caught up in my work and hours can go by without me standing up or moving away from my desk. Incorporating daily activity into my life is really important, for my physical and mental well-being. I'm considering taking a beginner's class of Iyengar yoga and fill in the rest of the week with brisk walks around my neighborhood, with 30 minutes weight training on Beachbody.com. Plus, I have a brand-new pair of hiking boots in my cupboard and I can't wait for the weather to get warmer so we can get out and explore!
More date nights with Bae – I used to think all New Year's Eves in my future would feature a kiss at midnight from my love and some fabulous party with friends and family. Upon realizing that our New Year's Eve plans this year feature my husband and I sorting through clean socks and then crashing at 10:30 p.m., I knew I had to make a change. As a parent with young children, our relationship often gets put on the backburner and that can contribute to disconnecting from each other. This year, it's time to rekindle the romance and put our relationship back on track, so we're going to start with increasing the time we spend together. Putting date night on our calendars is a great step in the right direction!
Quality Time with my Kids – As parents, we spend so much time either with our kids or thinking about our kids. We drive carpool and take them to swim and soccer practices, we attend school plays and bake cookies for bake sales and fundraisers. We sit for hours helping with homework and building science projects. At night, we scrub behind their ears in the shower and help them pick out their clothing and pack their school bags for the next day. I call all of that quantity time with my kids, because it is really time spent helping them function day to day. This year, I want to spend more quality time with my kids. We can take one on one walks around the neighborhood so that I can listen to whatever they want to talk about, and I'll ask them how they want to spend some one on one time with me beyond tagging along on supermarket runs and trips to the mall. My goal is to just spend some quality time getting to know my kids on a completely different level.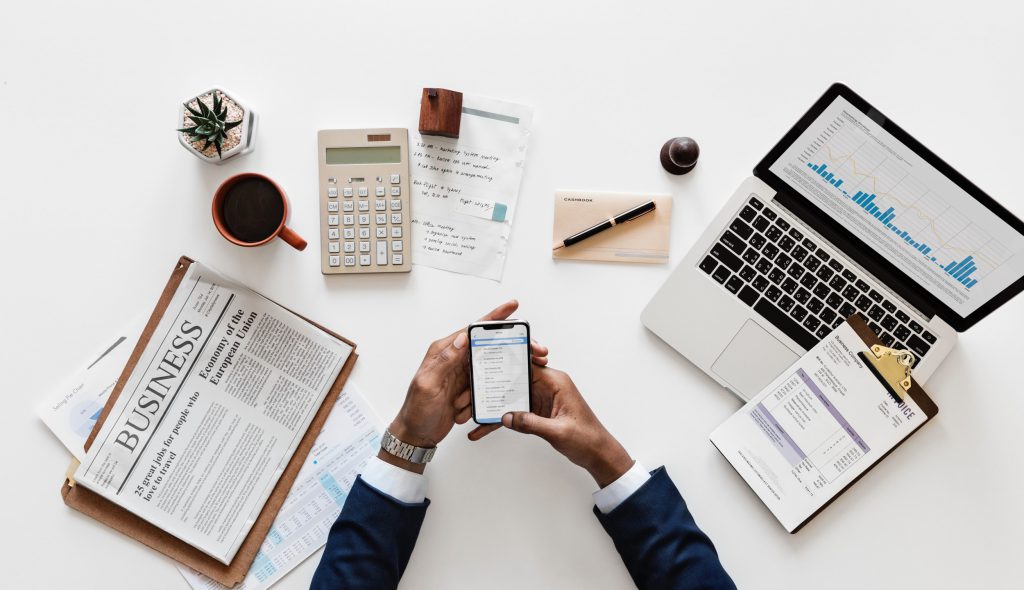 (photo credit – Unsplash)
Financial Security – Sometimes, all it takes is a life-threatening illness to realize that your finances are far from being in order. We thought we were in a good place, paid all our bills on time and even contributed to our retirement fund, but then cancer treatment plunged us into debt. This year, we're going to focus on reducing unnecessary spending so we can get out of cancer debt. My husband and I are not great a budgeting, so we're going to meet with a financial planner and look for some online tools like Mint to help us manage our budget and make better spending choices. With three college tuitions in our future, plus our dreams for retirement, now's really the right time to get our finances in order.
Offline Connections – I'm so thankful for modern day technology. WhatsApp keeps me in constant contact with my family and friends and I feel like Facebook and Instagram keeps me caught up on whatever is going on in their lives. But months can go by without any physical interaction with my friends, which can get pretty lonely. This year, I want to make more of an effort to see my friends! Coffee trips and movie nights with the girls will be fun; we can get really radical and try one of those wine and paint nights or plan birthday get togethers to celebrate those milestones that keep creeping up on us! Either way, this year I'm really looking forward to some more face to face time with friends.
"Marie Kondo" my Kitchen and Office – As I write this blog post, I'm literally surrounded by four laundry baskets overflowing with clean laundry that needs to be folded. The dining room table has stacks of schoolbooks covering every surface area with my son's latest Lego creation as its centerpiece. The kitchen sink is overflowing with breakfast dishes that need washing and I still haven't unpacked those paper goods I purchased last week. Sigh, to say that I need to declutter my life is an understatement but trying to declutter everything is just too overwhelming. This year, I want to focus on just my kitchen and office and hopefully once I tick those boxes off of my New Year Wish List, I'll be so encouraged that I'll want to declutter the rest of our home.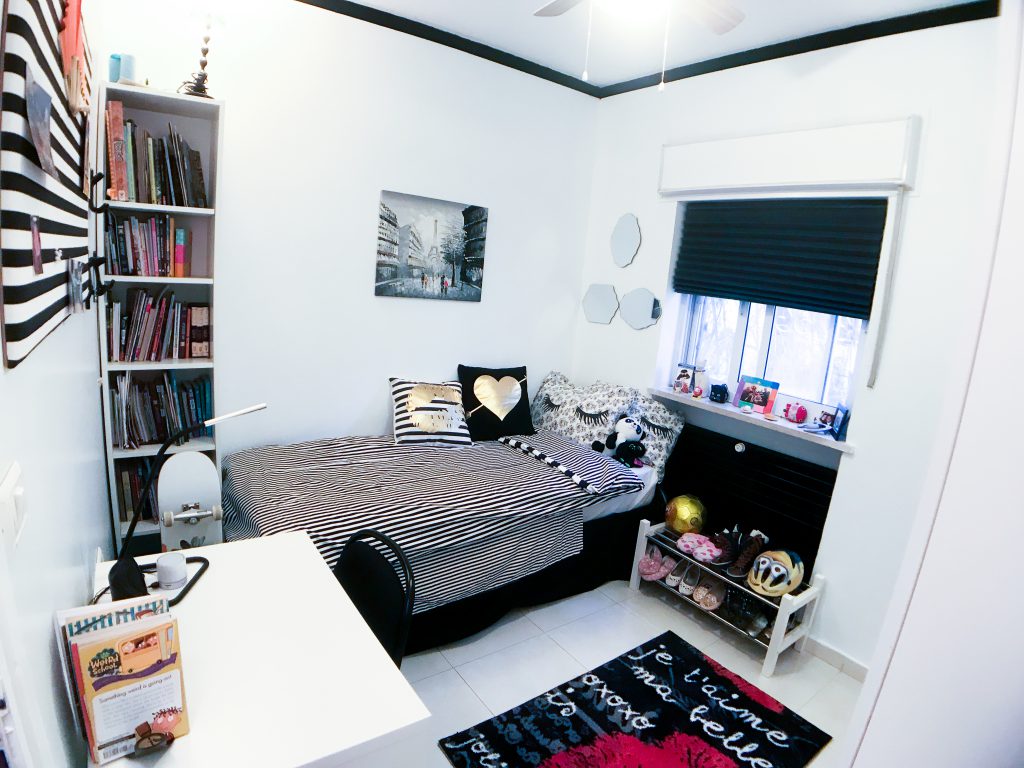 Makeover the Kids Bedroom – I had such a great time during my Spring One Room Challenge tween bedroom makeover last year! My daughter loves the look of the room and when she sits at her desk studying for tests or sketching, it makes me so happy. This year, I want to tackle my younger children's bedroom. It won't be easy creating a co-ed space for my son and daughter to share, but I'm up to the challenge! For now, I've been looking through Pinterest boards for inspiration and I have my heart set on this Mohawk Home Summer Dragonflies area rug from the Prismatic collection. I love the vibrant colors and the plush feel, plus it's very neutral for a co-ed bedroom. I like to design a room from the floor up, so deciding on a color scheme based on the area rug works for me and I can't wait to start pinning and creating those mood boards.
Continuing Education – I'm constantly looking for ways to improve myself professionally. As a communications consultant and writer, I find continuing education to be an asset that helps keep me up to speed on changes in my industry and keep me professionally relevant. This year, I want to focus on learning more about Search Engine Marketing through Lynda.com and LinkedIn Learning, which offer some great training courses and tutorials.
Plan a trip – Every year, I tell myself that we will travel more but don't always get around to making those dreams a reality. This year, I'm going to change that pattern and the week between the end of summer camp and the start of school is the perfect time to take a fun family trip. I can't wait to plan our family vacation on a Did you know that some of the enjoyment of a trip is in the planning process? Budget travel is definitely a great topic for a future Homescapes blog post, so make sure you check back here soon!
Do you call them New Year's Resolutions or Wish Lists? Either way, we'd love to hear what you have at the top of your list! Share with us in the comments.