Game day is this Sunday, Feb. 5, when the New England Patriots take the field against the Atlanta Falcons in Super Bowl LI. While the big face-off is just days away, there's still time to pull off a watching party that is sure to score with your guests.
Here are some quick ideas for football food, fun and festivity that the whole family can enjoy.
It's all about the food.
First, the Super Bowl is all about the food. Keep it simple and plentiful. Something hot is always appreciated on winter nights and this Loaded Nachos dish is a crowd pleaser that's easy to assemble ahead of time. Crock-pot chili is another make-ahead no-brainer that won't keep you tied up in the kitchen during the game.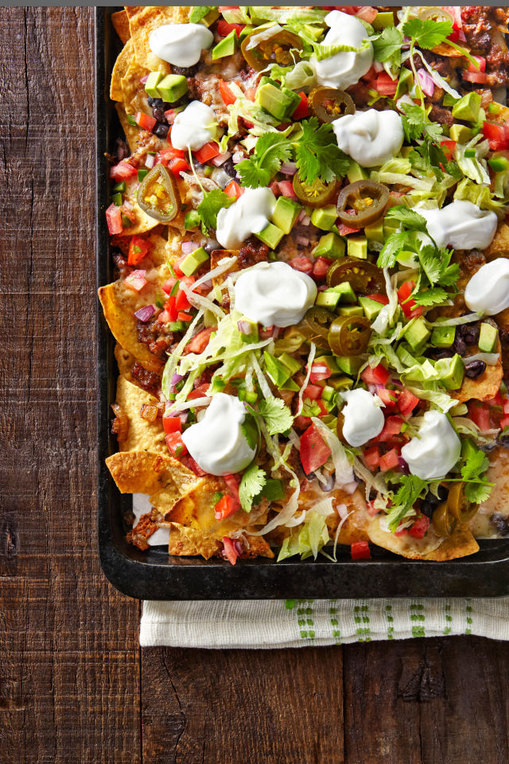 Credit: Country Living
DIY snack station
Next, set up a self-serve snack station (or "snack stadium" as some clever hosts suggest) that completely removes you from serving duty. Add all the crunchy stuff like chips, pretzels, popcorn, nuts and cut veggies, and keep the crumbs in check with paper cones for guests to fill themselves. Have drinks on hand in ice-filled coolers. Nothing fancy, there's no time!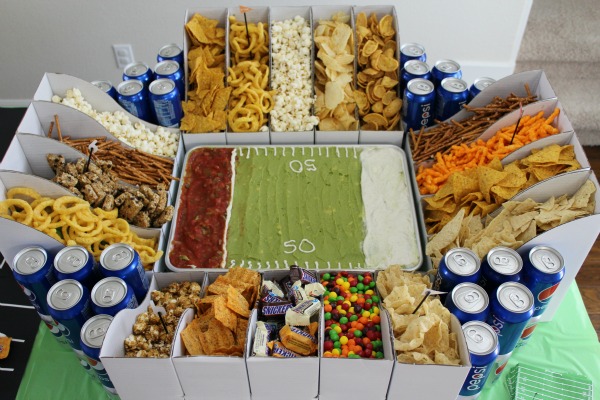 Credit: Saved from Life Anchored
Credit:  Pinterest
Who doesn't love helmet cookies!?
No matter what you serve, there has to be at least one football-shaped tasty item at a Super Bowl party. Make it super simple with these Wilton cookies cutters in the shapes of a football, helmet, jersey and pennant. Buy store-bought cookie dough and decorator's icing for a quick rush to the end zone on desserts.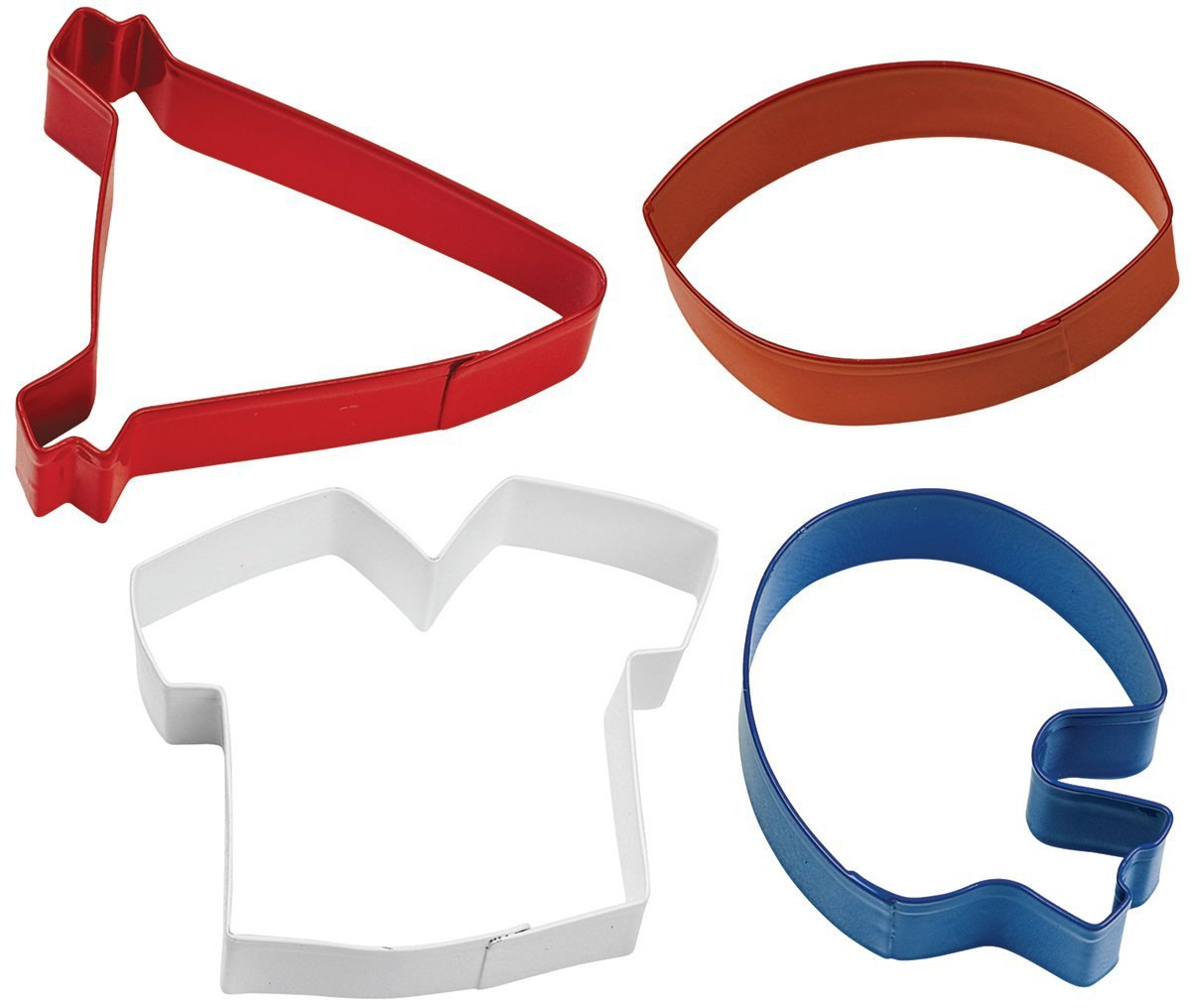 Credit: Amazon.com
Game-winning décor
When it come to paper goods, make sure you use coordinating team colors. For napkins, paper and plastic ware, select The New England Patriots colors which are nautical blue, red and silver.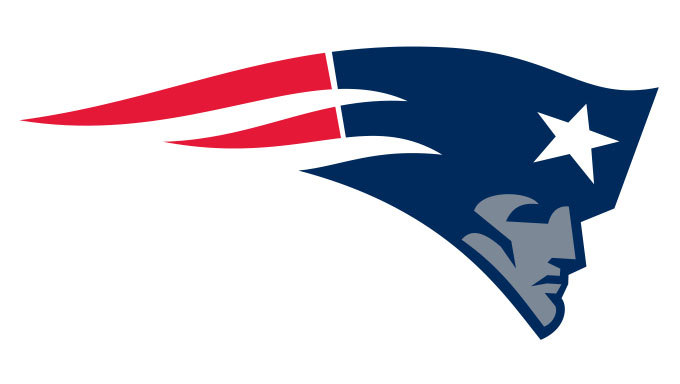 The Atlanta Falcons team colors, meanwhile, are black and red. It shouldn't be hard to find any of these colors in you local paper goods store!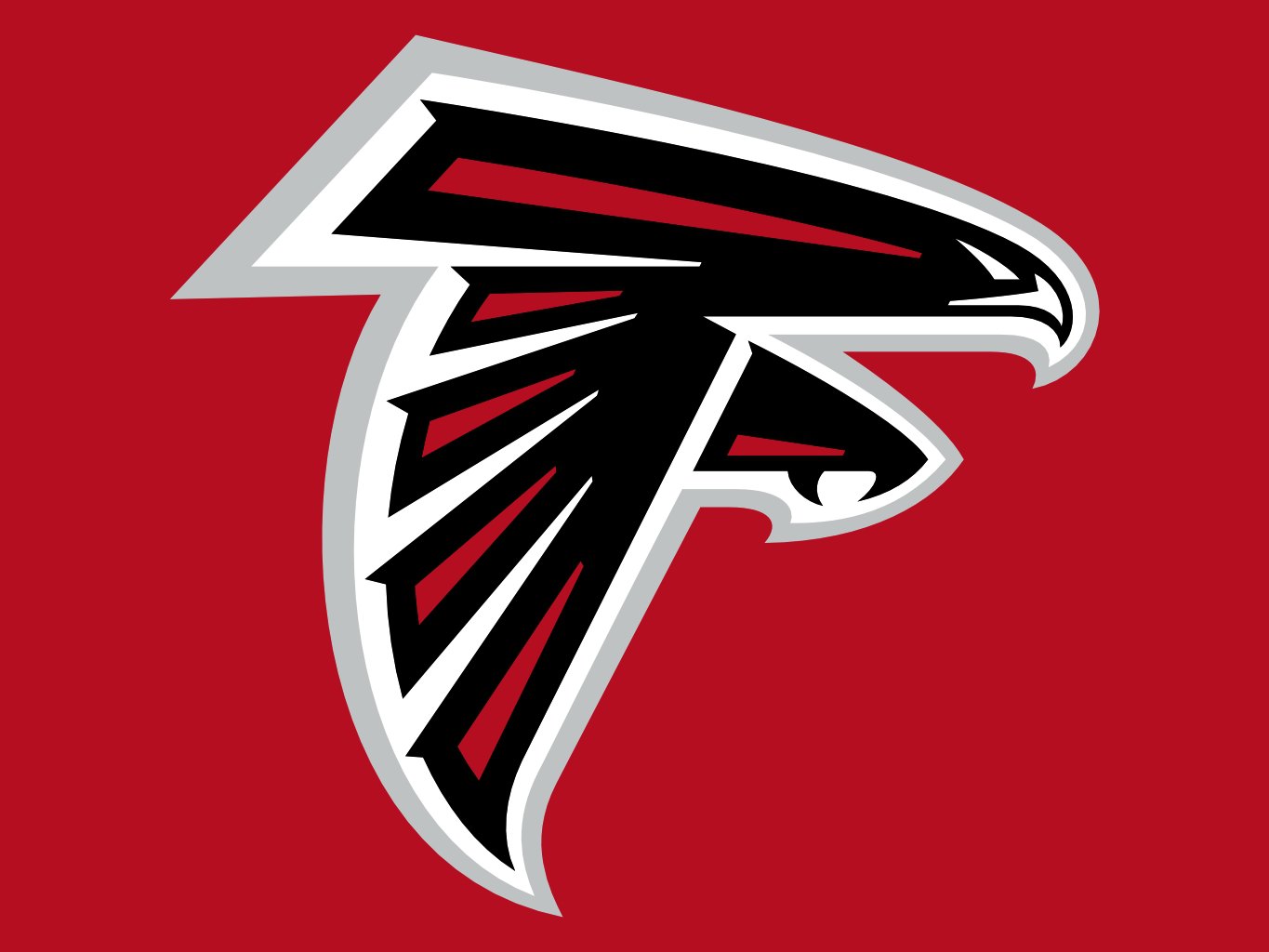 Have some halftime fun
You can also set up games and activities for the kids and guests to play at halftime. For the football fanatics, lay down this field area rug. Get field goals at a party stores or simply make them using pieces of PVC piping. Use small footballs for finger kicks or bottle caps to recreate game plays.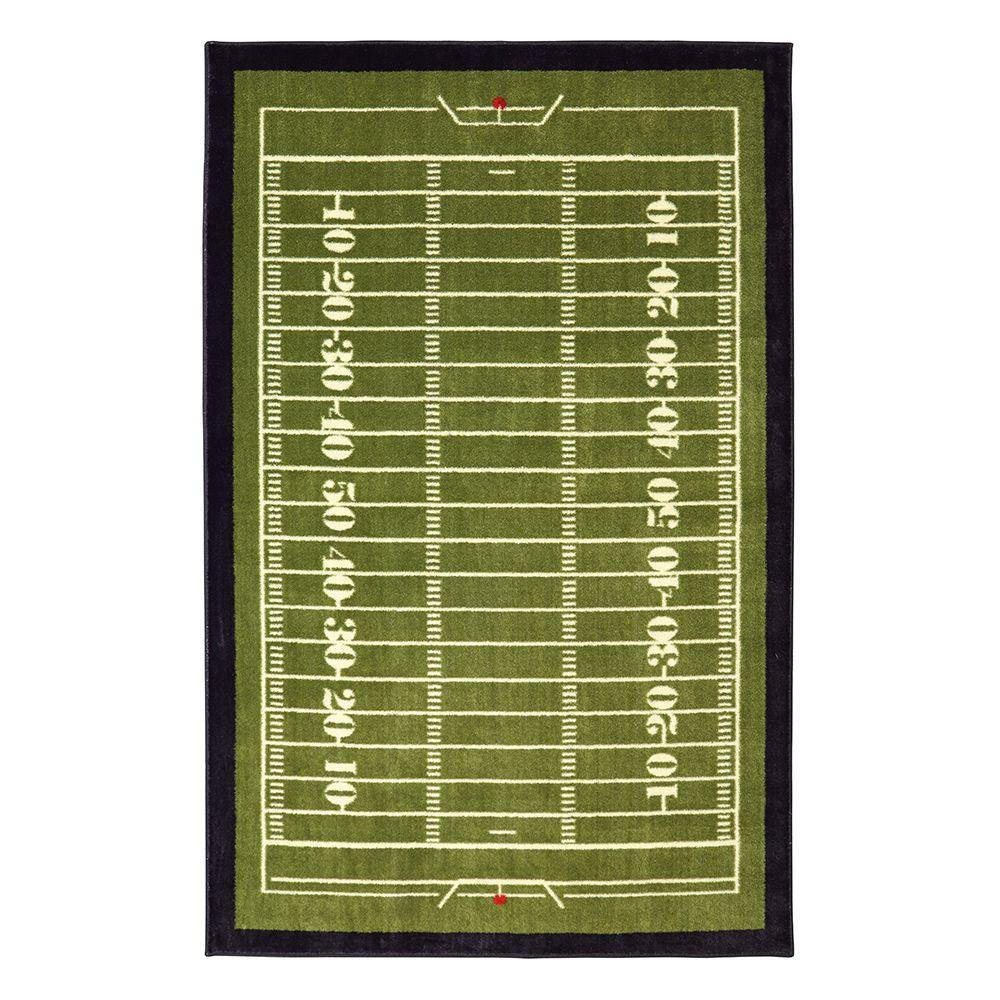 Credit: Houzz
For those still glued to the wide screen, suggest a round of Super Bowl commercials bingo. Players cross off items as they find them in commercials. The first to get all items, wins. Downloadable cards are available on the Internet, just search for "Super Bowl bingo commercials 2017." You'll find plenty of free downloads, too. We really liked this one from Etsy!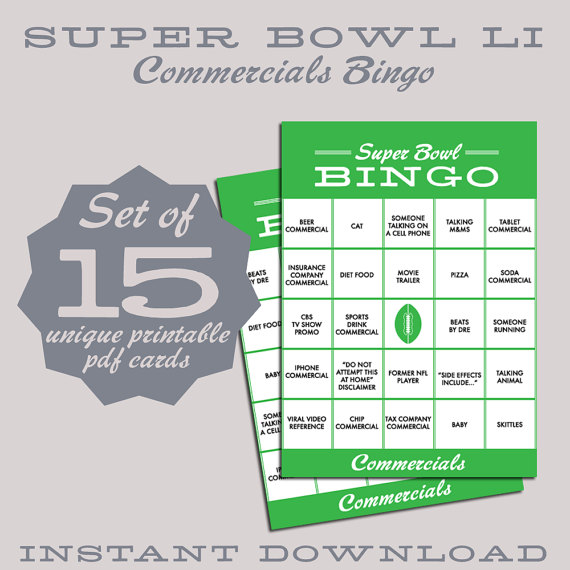 Credit: Etsy
No matter how you approach the big Game Day, it's really easy to throw a great Super Bowl party, even if it's on short notice. With a little well-organized planning, you'll create a memorable event we're sure your guests will cheer about!
Are you hosting a Super Bowl party this year? Let us know some of your party fare favorites and décor picks in the comments section.