Valentine's Day is an easy opportunity to show our loved ones we care.  Why not go the extra mile and add some heart shaped food to your menu for the day?
It's super easy to put everyday foods into heart shapes to show love in a quick and easy way! A great surprise for your loved ones throughout the day! You can even make it a tradition and do heart-shaped foods every year! That way your kids will get used to opening their lunch box to finding heart shaped sandwiches and snacks and learn to love it, even in their middle school and high school years!
Kick things off with these straight-from-the-heart eats!
Breakfast
Don't go bacon my heart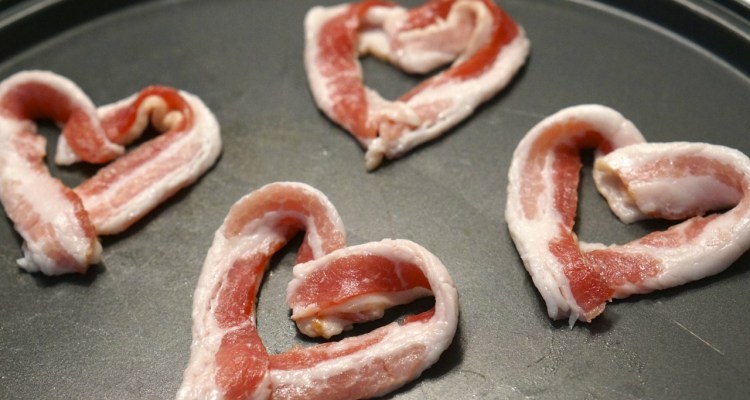 Source: We're Calling Shenanigans
What could be better than heart-shaped bacon? An easy and delicious addition to breakfast to start your Valentine's day off right!
Sweet Treat Cinnamon Rolls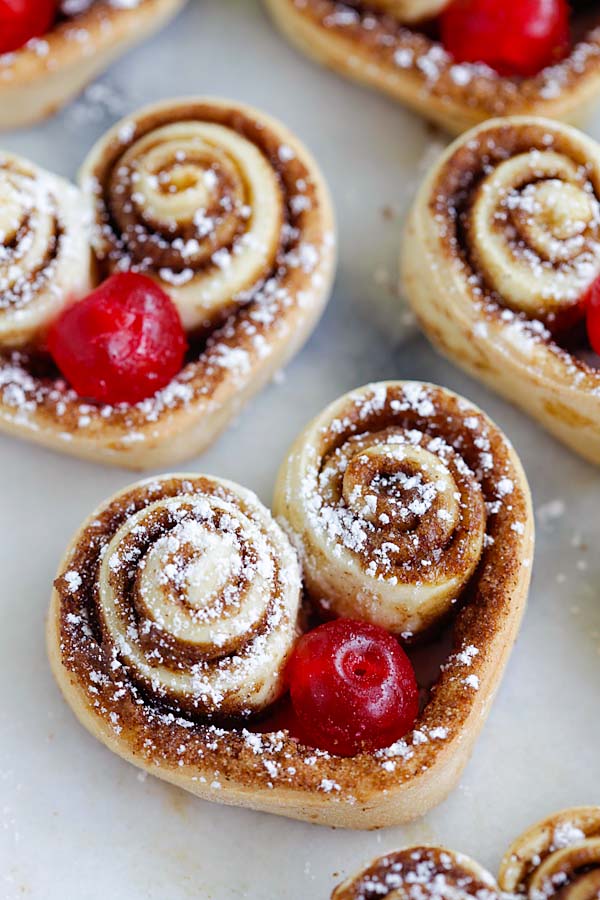 Source: Rasa Malaysia
A sweet treat is always a great thing to make for your sweetie! Maybe with some heart-shaped bacon on the side and you're breakfast plan is complete!
Lunch
When lunch time rolls around, pull out your heart-shaped cookie cutter and serve up these fun treats made with love.
Take a Pizza My Heart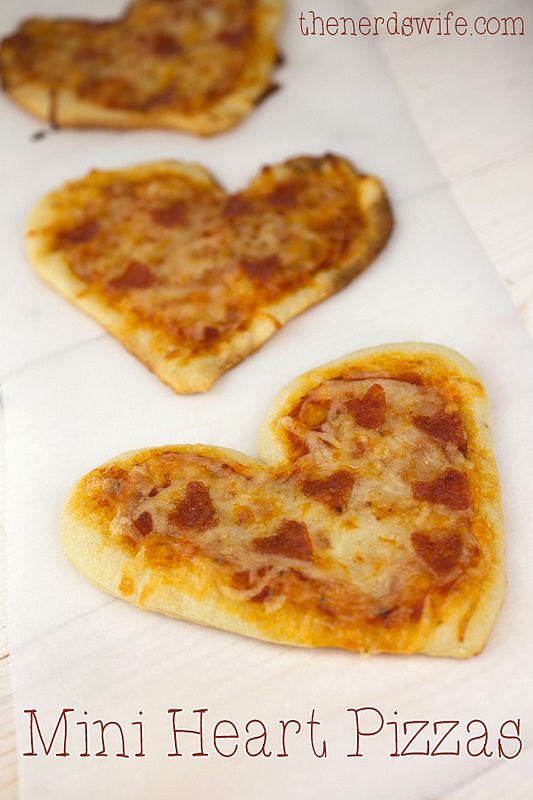 Source: The Nerds Wife
This could also be an option for dinner! Make it fun and start from scratch! Build your own heart-shaped pizza to share together!
Eat Your Heart Out Finger Sandwiches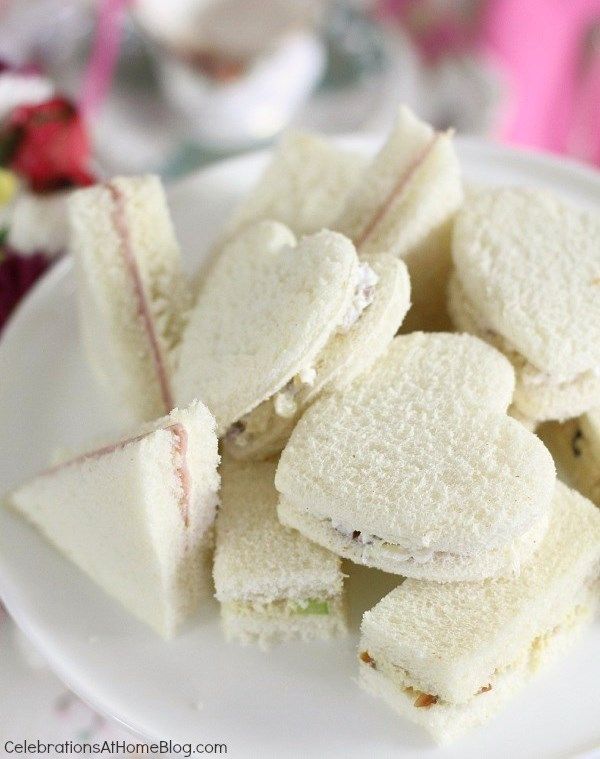 Source: Celebrations at Home
Everyone loves sandwiches, so turn them into hearts! A great thing to add into a lunch as a surprise!
Snacks
Snack time is the perfect chance to have some fun with heart shaped eats!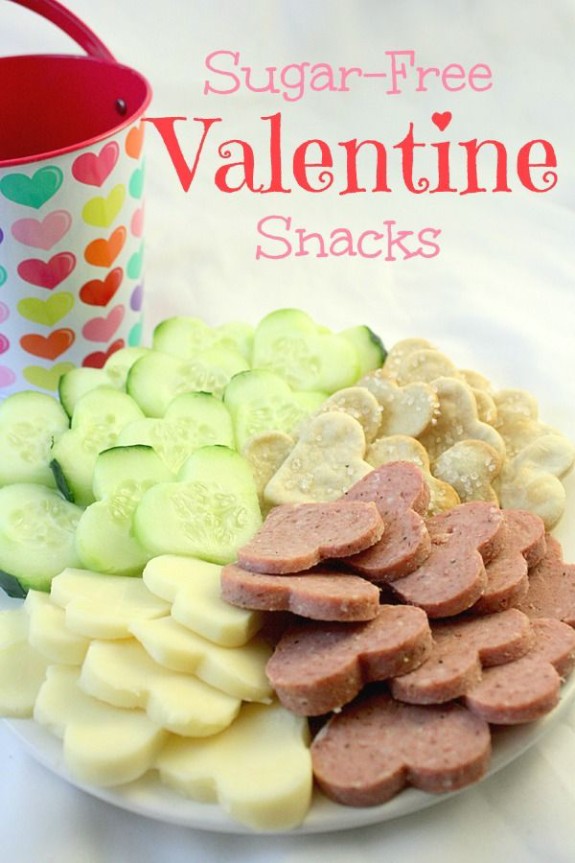 source: Sugar-Free Valentine Snacks, twokidscooking.com
Show them you love them with heart shaped sugar free snacks that also shows you care for their health!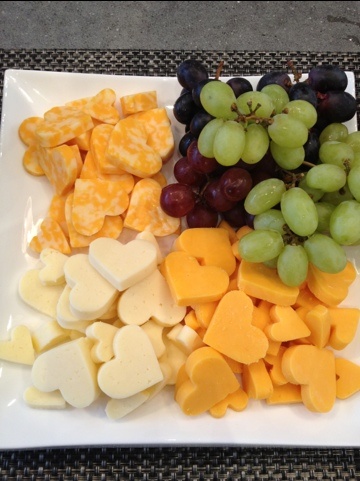 source: from Celebrate the Big & Small blog
How about different cheeses and grapes as a snack while sippin' on some wine with your significant other for a romantic day? That sounds good to me!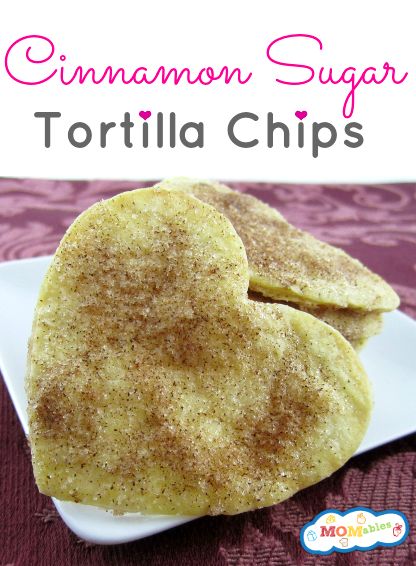 source: Cinnamon Sugar Baked Chips, momables.com
Everybody loves comfort food! Enjoy this delicious snack while watching a rom-com this Valentine's day!
Dinner
Day of Lovers Ravioli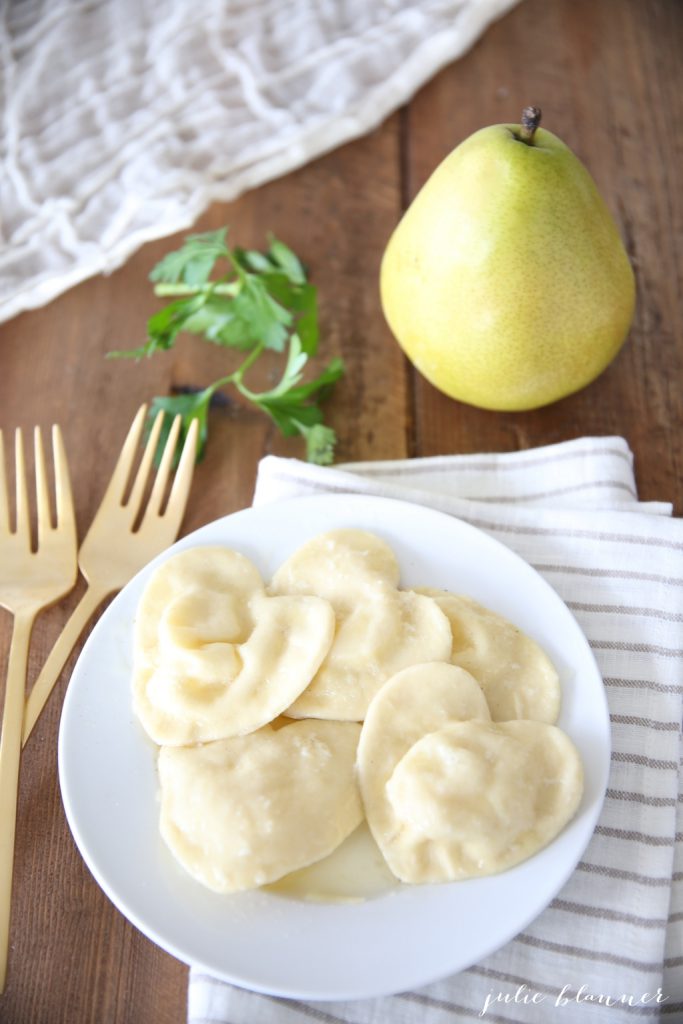 Source: Julie Blanner
Go all out romantic and add a glass of wine, some flowers and some candles to this heart shaped Italian dinner!

Sweetheart Yeast Rolls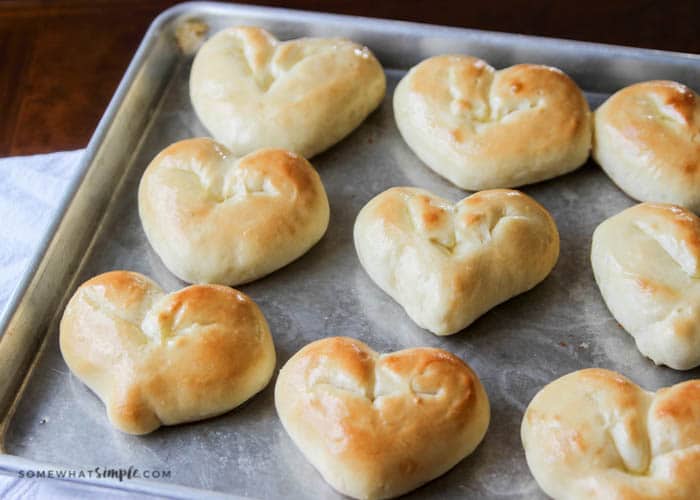 Everybody loves dinner rolls! Add these to the heart shaped pasta dinner!
Dessert
Think about it! When you think of Valentine's day what's one of the first things you think of? Chocolate and sweets! Desserts are a very popular Valentine's day tradition, check out these delicious goodies that you could try to make for you and your significant other!
Cupid's Peanut Butter Cookies
Source: Created by Diane
Planning to hit someone with cupid's arrow? Maybe this is the perfect way to their heart!
Caramel Drizzle Brownie Hearts
Source: Betty Crocker
Yum!! Who doesn't love brownies? Add some caramel and chopped pecans and they're to die for!
Shot Through the Heart Chocolate Strawberry Cake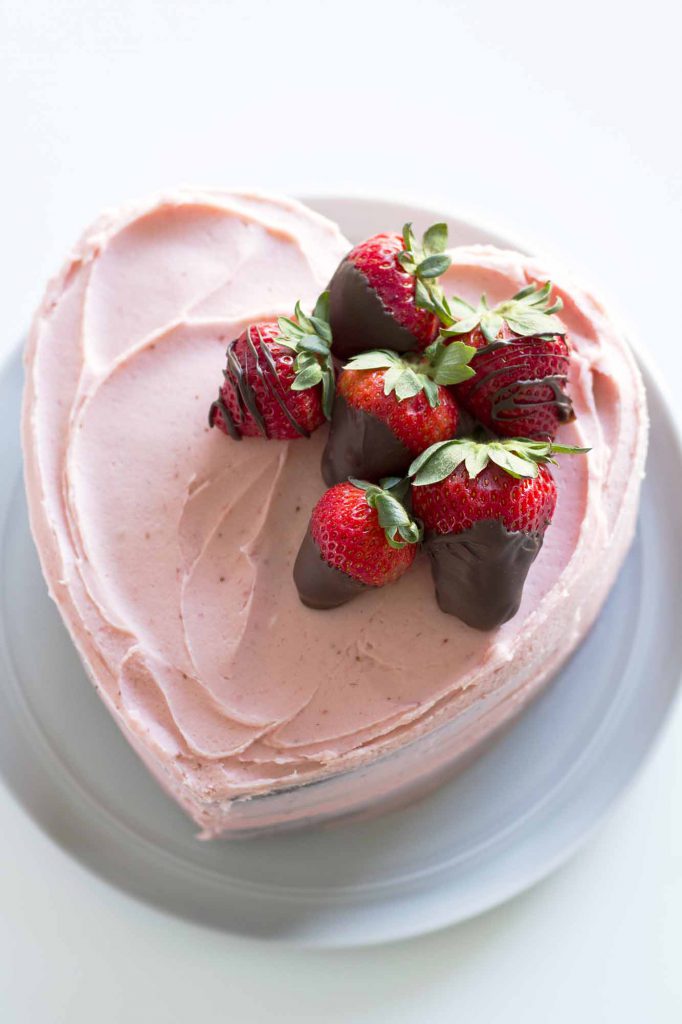 Source: Girl Versus Dough
Baking a cake for someone might be the perfect Valentine's day surprise! Adding some classic chocolate covered strawberries for a great design just tops it off!
Shake things up this year and make your Valentine's Day meals works of (he)art!  It can be as easy or elaborate as you wish,  but you'll enjoy flexing your creativity a bit and your loved ones will feel extra special due to your efforts. Change it up every year so even though they may expect heart-shaped food, they might not know what exactly they're getting!
You could even plan a picnic using a gorgeous pink area rug from Mohawk Home!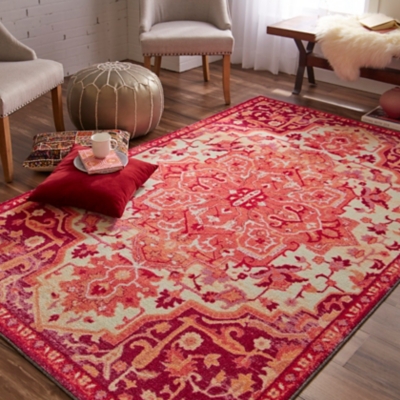 Source: Emiko
Check out more area rugs we offer, here.
Enjoy and have a happy Valentine's Day!
We want to see what you do! Post in the comments what you made this year, whether it's on the list or something different, share your creativity and help inspire others!
Pssst….love what you see? Pin for later!