Whether it's the Golden Globes, People's Choice, Emmy's, Oscars, Grammy's, Tony's, or even the Video Music Award's, we just love award shows!  It's so exciting to find out which of our favorite films, actors, television shows, and musicians will win an award for their inspiring performances and achievements. When watching the award shows, what better way to celebrate than having a glamorous themed watch party with some of your closest friends?
You don't have to walk the red carpet to have a fun evening with friends! We put together some of our favorite ideas and tips for throwing the most fabulous Award Show party.
Themed Invitations
Everyone who attends the an awards show receives a gorgeous invitation to request their attendance at the event, so do the same with your watch party! Have each guest dress up in their finest attire and celebrate a night where you feel like you're rubbing elbows with Hollywood elite.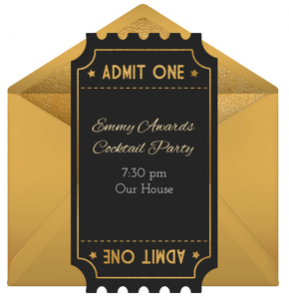 (Source – Punchbowl)
Red Carpet – Party In Style
No Academy Award watch party would be complete without that famous red carpet! Welcome your star-studded guests to your home with a red Mohawk Home Urban Foliage Accent rug. Your guests get to take part in walking the red carpet while the shag of the rug will make them kick off their heels in no time!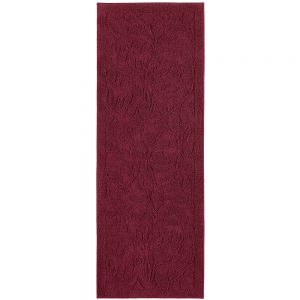 (Source- Mohawkhome.com)
Home Voting Ballots
After everyone arrives for the party, join in on the thrill of the night with your own voting ballots. Have your friends fill out who they think should win each award then tally the votes. Before each award is announced, have party guests announce whom they voted for and at the end of the night, present a special gift to the person who guessed right the most!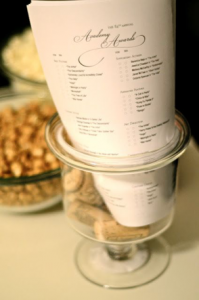 (Source – Pinterest)
Awards Night Bingo
Keep the crew having fun throughout the night with Bingo! Everyone loves a friendly game of Bingo and it gives them a chance to win an award of their own that night. Every time a female winner is wearing a black dress or someone is seen in a bow tie, mark the spot off on your Bingo board. Each time someone wins a game, give them an award of their own to take home.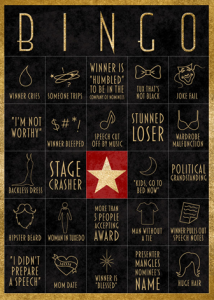 (Source – Evite)
Festive Cocktails – Party Recipes
Champagne is a staple of any celebration, but it's fun to have extra fancy award show themed drinks available for your guests as well. Add some fresh ginger and a sprig of lavender to your favorite bottle of bubbly for a Golden Age inspired delight.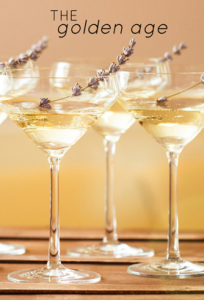 If you want to make a drink where your guests can serve themselves, I suggest the rose club champagne punch. Put it in a nice glass bowl to show your guests just how fancy you are!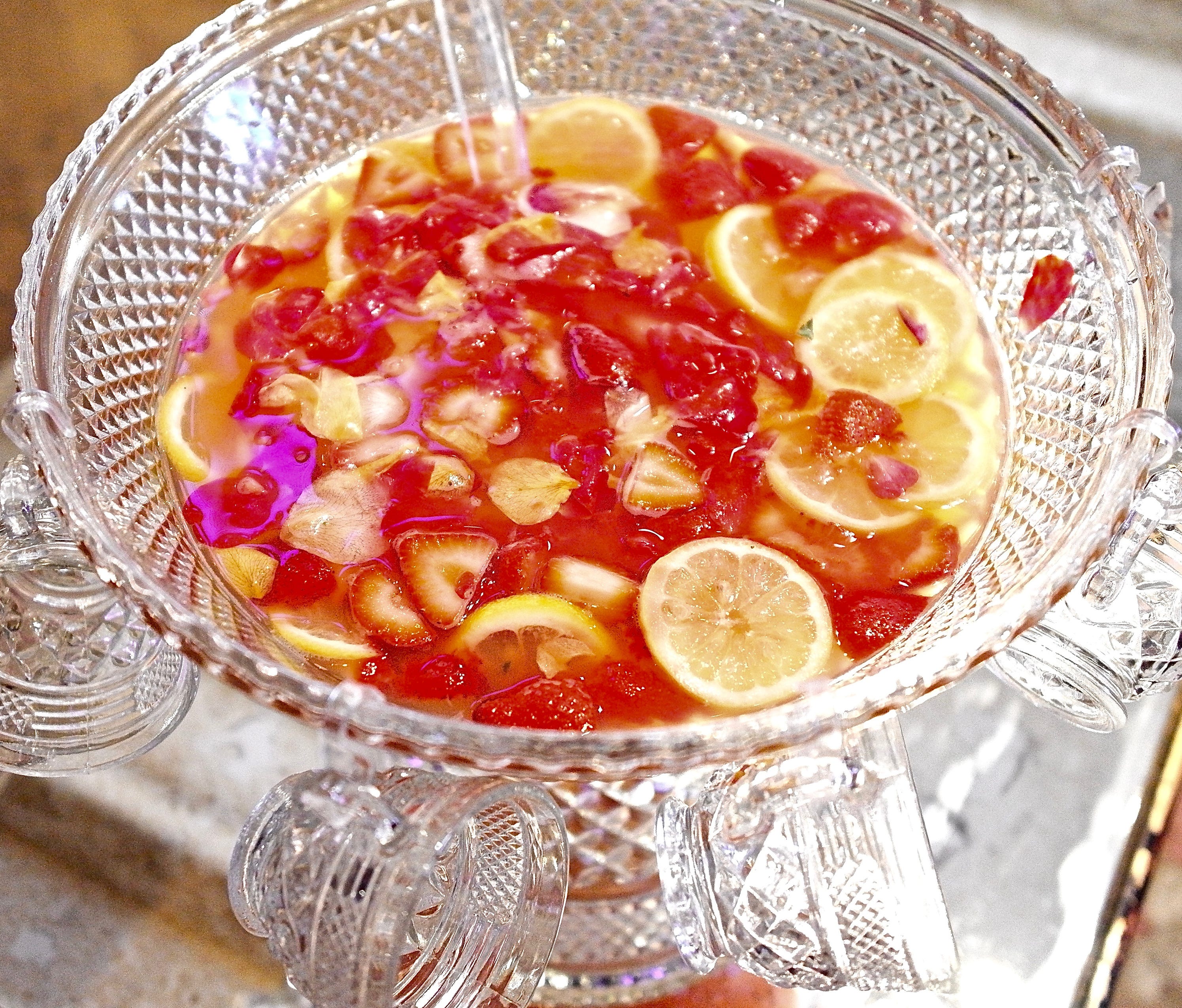 (Source – Town and Country)
Award Winning Foods
When hosting an award show, it is best to have easy to grab and eat snacks so the guests don't risk ruining their beautiful attire. Speaking of their attire, tuxedo cake pops are the cutest snacks that make for beautiful decoration as well.
(Source – nobiggie)
Another fun and great decor option would be to set up a popcorn bar. When you watch movies and tv shows, you eat popcorn. It's only fitting to continue the world phenomenon while watching the actors, actresses and creators of your favorite movies and tv shows in their fight to take home the award!
(Source – celebrate at home)
2019 just started, so it's time to get ready for all of the award shows ahead. Pick your favorites and get planning for an epic watch party!
With the Golden Globes coming up really soon, are you planning on throwing a Golden Globe Award watch party? Share your plans with us in our comments!