What's more welcoming than a cute wreath hanging from the front door? Spring, summer, fall or winter, a wreath is a cheerful and versatile way to show off the season's colors – all while making a great impression right from your doorstep.
What makes up a great fall wreath? Is it the colorful flowers or the weave of vines? There are so many reasons to love these decorations, that's why we've created a list of some of our favorite fall front door wreaths. Check it out!
Burlap Fall Wreaths
To make this fall wreath, take a wire wreath base, some burlap, your favorite fall colored ribbon and bright flowers. Toss in the first letter of your family's last name and you have a quick and easy DIY fall wreath to proudly hang on your door for the rest of the season.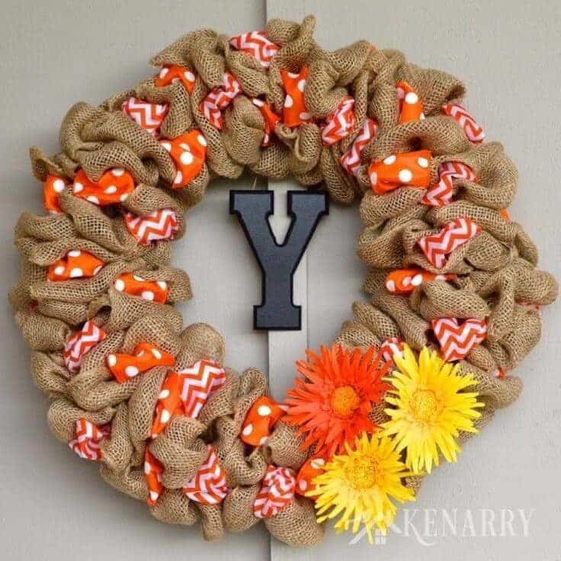 (Source – Kenarry)
Faux Hydrangea Fall Wreath
Personally, one of my favorite types of flowers are hydrangeas. They're so beautiful and bright and their clustered petals make the perfect ball of color. The only problem with Hydrangeas, or any flower for that matter, is that they don't last all year. That's why this faux Hydrangea wreath is so perfect. You can transform a plain grapevine wreath into a festive fall wreath that's bursting with color in only a matter of minutes, and it lasts all season long!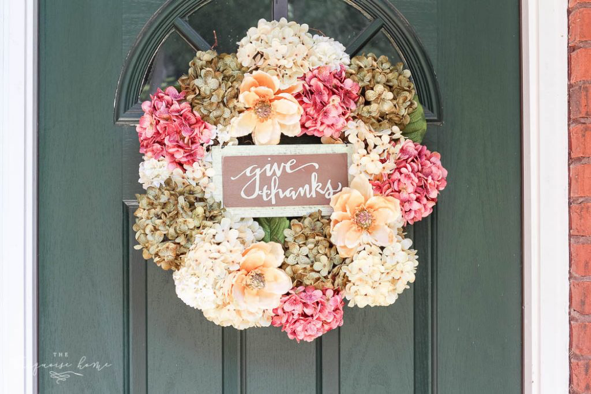 (Source – The Turquoise Home)
Rustic Fall Wreaths
Another fun DIY wreath project to try is a rustic fall front door wreath. Start by wrapping a foam wreath form with your favorite burlap, twine or garland. Glue down some fall yarn and personalize a bit with some pineapple doilies or linen flowers and you have a unique DIY wreath that will stand out.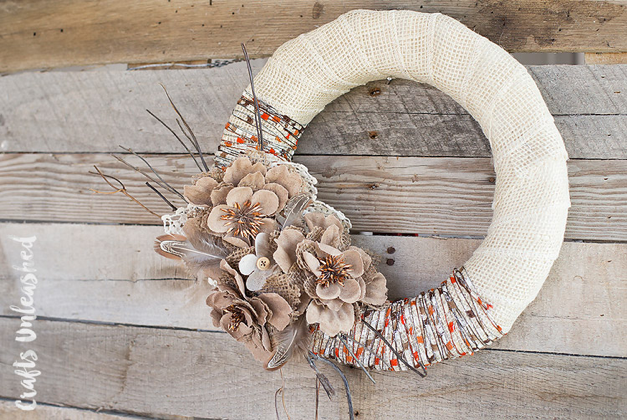 (Source – Consumer Crafts)
Fall Gathered Wreaths
Acorns and their caps glued together with the beautiful shape of pinecones make for a stunning fall wreath that looks incredible hanging from your front door. The best part is, it's a super easy DIY craft! A foam wreath, burlap garland, a glue gun and a few minutes outside gathering foliage is all it takes to make this fun little wreath.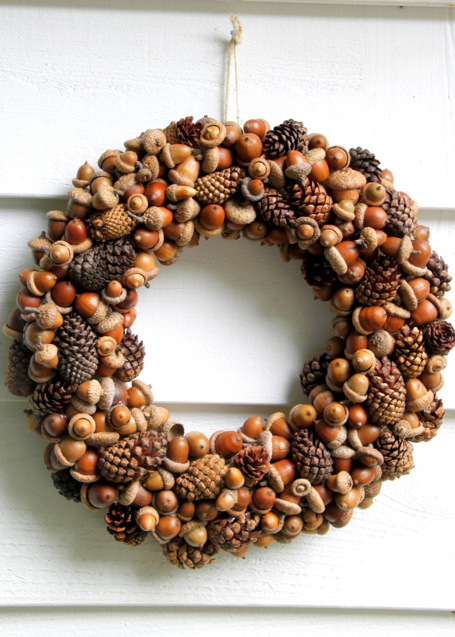 (Source – HGTV)
Book Page Wreaths
There are thousands of different ways that you could fold the pages of an old book to create unique designs for a wreath. To give your wreath a fall touch, soak the pages (or just the edges) in coffee before you fold them. That'll give them a great brown color that makes the pages seem more aged and rustic. Add some flowers or burlap to the middle of the wreath, seal with a waterproof coating, and you have a cheap but beautiful DIY wreath for your door.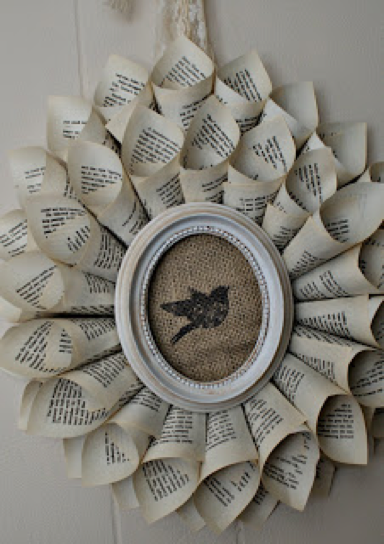 (Source – Mudpies and Marigolds)
Wood Disk Fall Wreath
Who doesn't love the look of natural wood? It's so simple to put together, you don't even need any tools! You can either buy wood disks at your local craft store or online. Then simply fasten them to a wooden wreath form with wood glue and then add the burlap. If you want more color for the wreath, try faux flowers or use your favorite garland instead of making a burlap bow.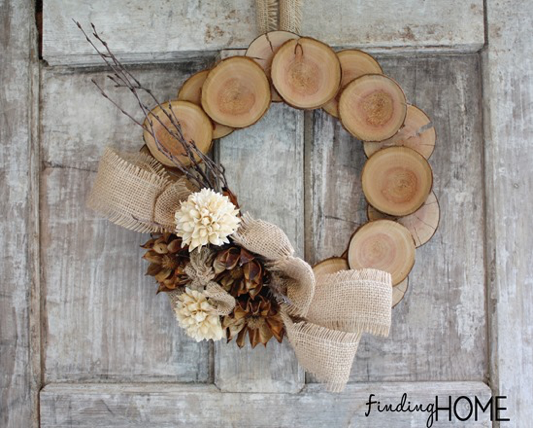 (Source – Finding Home Farms)
What wreath are you hanging on your front door this fall? Let us know in the comments!